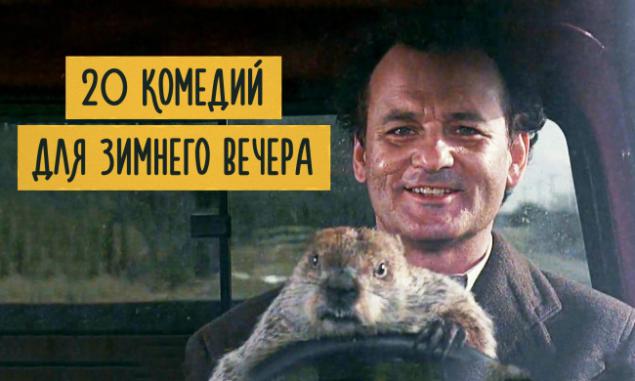 Only the most funny and good movies. Winter - a time when especially want comfort and warmth. When it's cold outside and you want to curl up in your favorite plaid - there's nothing better than watching a good comedy. It is such and included in the rating, which we have made of the comments on the article "25 comedies that will help defeat the autumn blues».
Editorial gathered favorite films of our readers, who know how to cheer up.

For bortom



The story of the rich yacht owner Joanna Stayton and simple carpenter Dean, whom she instructed to do shoe locker. He did everything as requested, but to pay for the work she refused. Here is where the real adventure begins.

Most progulka



"Long Walk" - one of the most popular and luminous of all the films in which ever appeared unrivaled Louis de Funes. Despite the fact that a film about the war, nothing but positive emotions, you do not get. Each dialogue, every scene sparked humor!

Three plus dva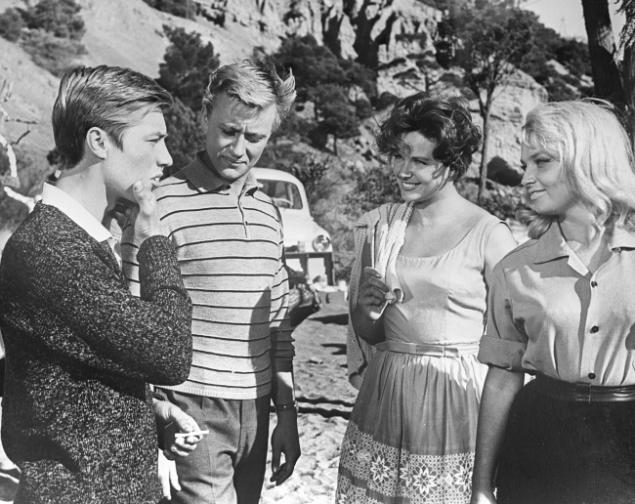 The good old Soviet comedy about three friends who have come to rest on the sea. And everything was fine as long as there is not even two girls came, saying his right to a place. Starts quiet war develops with time into love. One of those movies that can be reviewed more than once.

Nevezuchie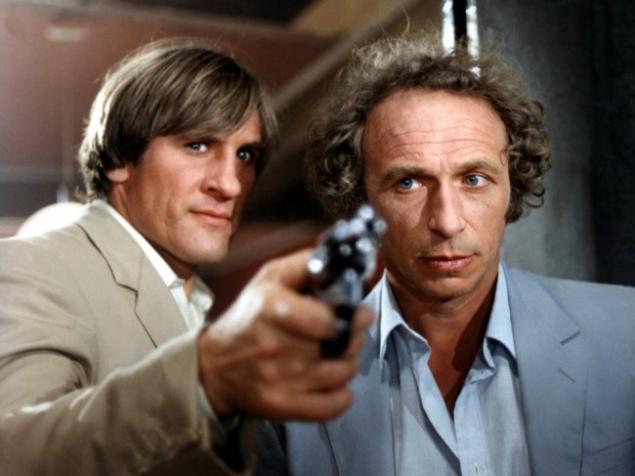 What could be funnier Pierre Richard in comedic roles? Only the duo Pierre Richard and Gerard Depardieu. Throughout the film, the two would-be detectives tasked to find the daughter of a millionaire, fall into the most absurd and wildly funny situations. This is a real gift to all lovers of excellent humor.

Tutsi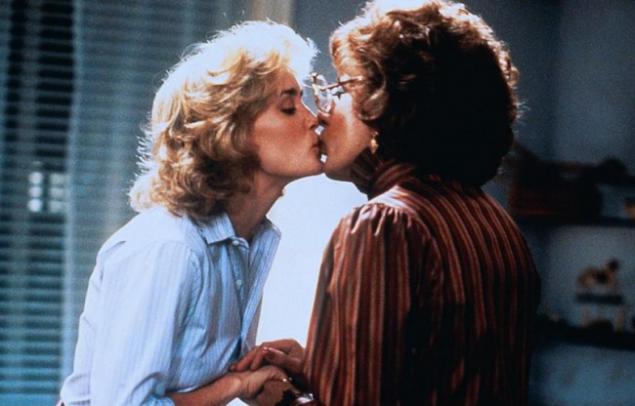 In this film we see an unemployed actor who was forced to change into a woman to get a job. But not all so simple, and very quickly the protagonist becomes the object of close male attention. One of those comedies that will forever remain in the memory and heart.

Operation "Y" and other adventures Shurika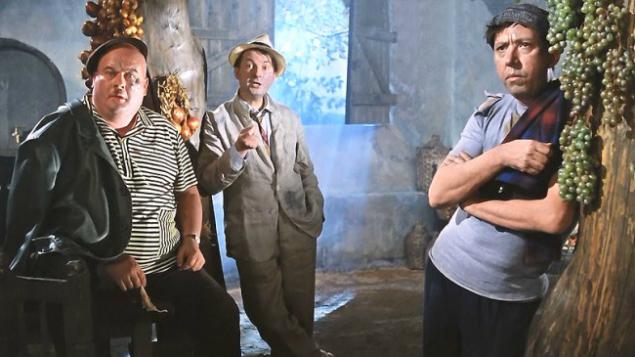 The first of a series of full-length masterpieces Gaidai. Let this film does not have computer gadgets, no special effects, no fights, silly jokes, but this creation is interesting in its simplicity, naivety and unconditional kindness.

Type steep legavye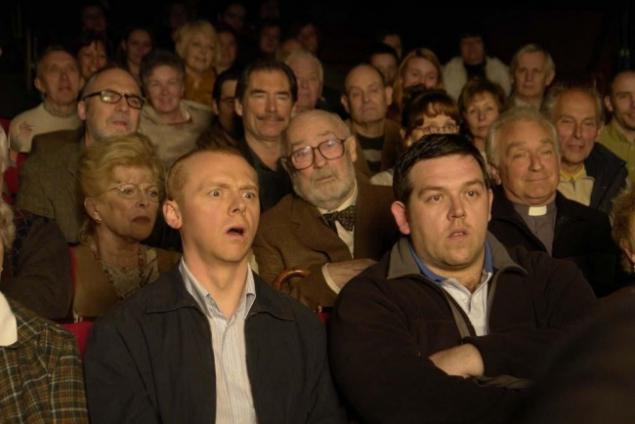 Hardball cop Nicholas Angel respectable transferred from London to some godforsaken town of Sanford. At first glance, everything is peaceful and calm, but soon it seems suspicious Angela, and he and his seemingly dull companion begins to investigate. As a result - excellent plot, which will give you a lot of fun moments.

The gods must have gone uma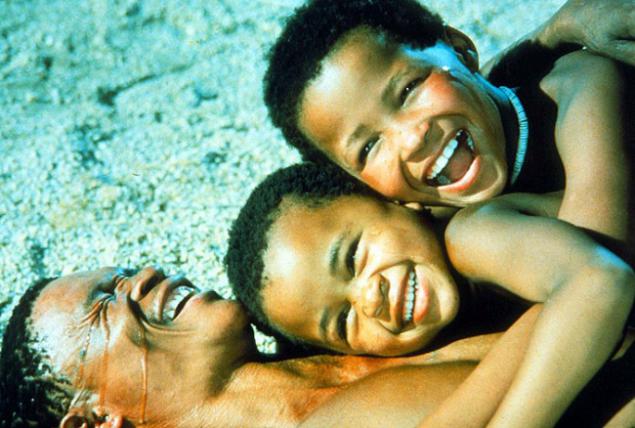 African low-budget comedy without Hollywood stars, but how much it gives emotions! "The gods must have gone mad," he tells us about a tribe of Bushmen, who once came across a bottle from the soda. Like 34 years ago, and now most of the scenes from the film cause uncontrolled fits of laughter.

Call roman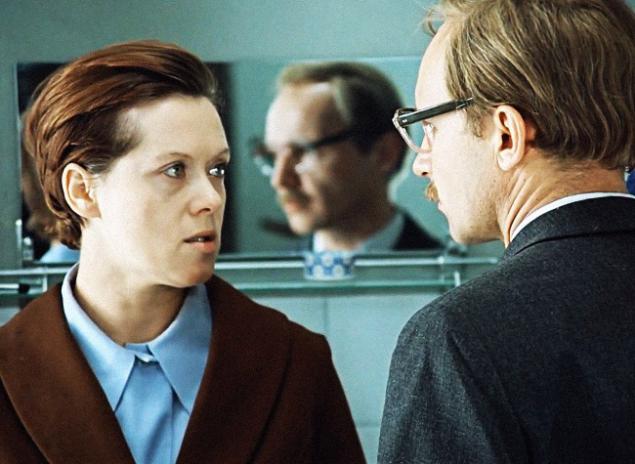 Classics of the genre of the great master Eldar Ryazanov. Funny and witty, touching, with sad movie all at once. Movie filmed beautifully and leaves no residue wrong. Something to be proud of. That will never cease to be a masterpiece.

Signor Robinzon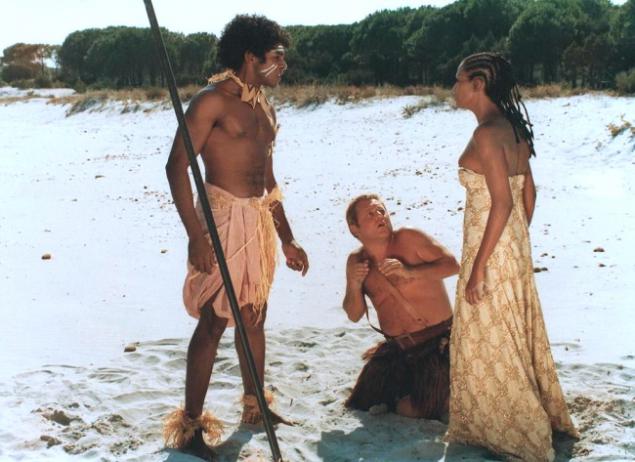 This is easy, fun and simple comedy still remains one of the most popular Italian films. The story of civilization and improvement Robinson fight for the girl made so skillfully and imaginatively what it wants to revise again and again, each time the unfortunate adventures of uhohatyvayas tolstyachka.

Rat bega


The owner of a large casino arranges unusual betting - the race for a million dollars. Runners - ordinary people, randomly selected from the crowd. You are waiting for the amazing adventures in an amicable absurd situations that are typical images from leading comedians, ingenious tricks and a lot of fun.

Day vyborov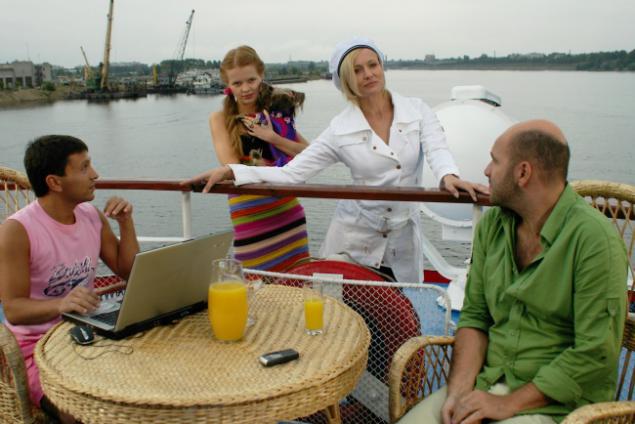 Employees of the station, "How would the radio" receive the order to "roll out" the upcoming elections one candidate. However, the reality is not so simple, and employees will have to sweat and laugh at the same time every viewer of this film.

Christmas kanikuly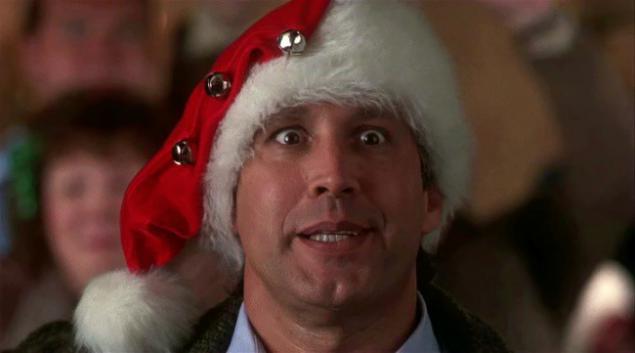 "Christmas vacation" belongs to the category of films that presented no less festive mood than tree or snow outside the window. It tells the story Griswold little family, which is ready to take all his relatives at Christmas. But, wait a minute, it seems, things do not go as planned.

Dogma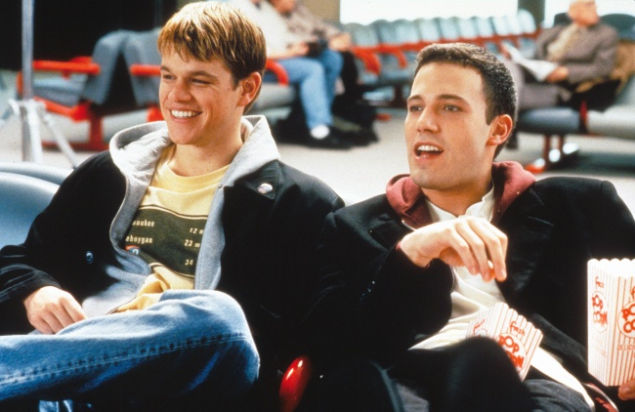 The story of two fallen angels who are trying to return to paradise. If you are a religious person, but with a sense of humor, you'll like it. Remember, "even God has a sense of humor - to take at least platypus»!

Day surka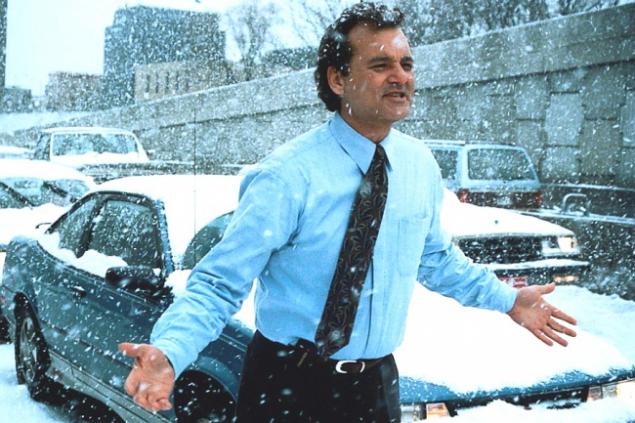 Conceited reporter Phil comes to town Punxsutawney on Groundhog Day. He does not know what the next day will be exactly the same as the previous one. And following it, and the next and the next ... This film can be compared with the state of melancholy, when every day is similar to the previous one and had enough. However, it is the same film, and is a guide to action.

Dirty Rotten moshenniki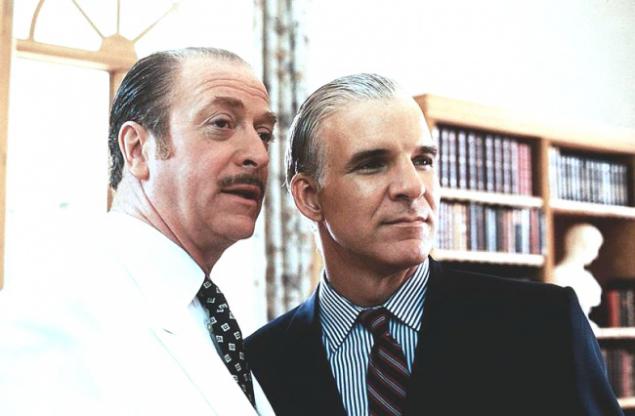 One of the best adventure comedy in which two Gigolo compete in brainwashing the rich ladies. It is not even a film at all. He and the other label, and it is stored elsewhere. In the medicine cabinet. A bottle. And it is written in large letters: "Antidepressants».

Death Becomes Her litsu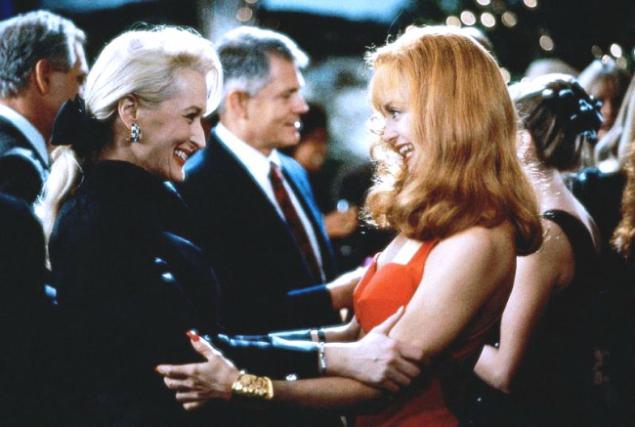 The comedy "Death Becomes Her" is recommended especially to fans of black humor. In the story of actress Madeline discourages his girlfriend Helen groom. Years pass, Helen put on weight, and already seems to be no chance to return a loved one, but, in her happiness, she found the elixir of youth. No one before this film and did not realize that a woman's revenge can cause not just smile and sincere and genuine laughter.

Always say yes!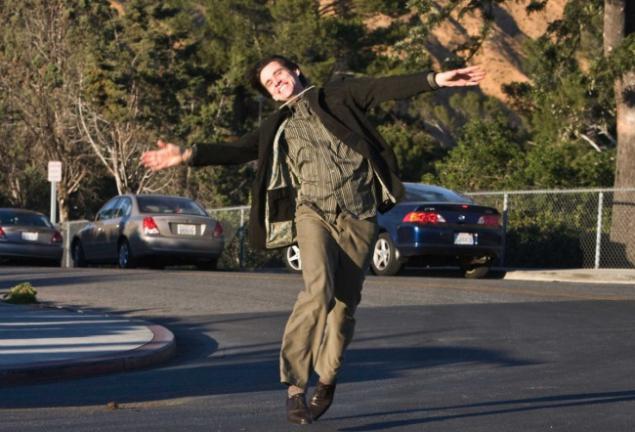 One of the best films with the participation of the unforgettable Jim Carrey. The hero, whom he plays - depressive guy avoids appearing opportunities. But one day he enters into an agreement under which must always answer yes to any proposal. And then it begins, as they say, and laugh or cry.

Shirley Myrli

"Shirley Myrli" - a great movie with elements of farce dashing straight from the 90s. The film is indeed very clearly reflected the main idea at the time - to sell the diamond and pull the rest of the country to the Canary Islands. Nor subtract or add!

Scrooged

Another film with incomparable Bill Murray in the title role. In it he plays a cynical tycoon Frank Cross, who is indifferent to everything except money. This is necessary, of course, to re-educate. And help him in this Christmas miracle!

via # image11579310