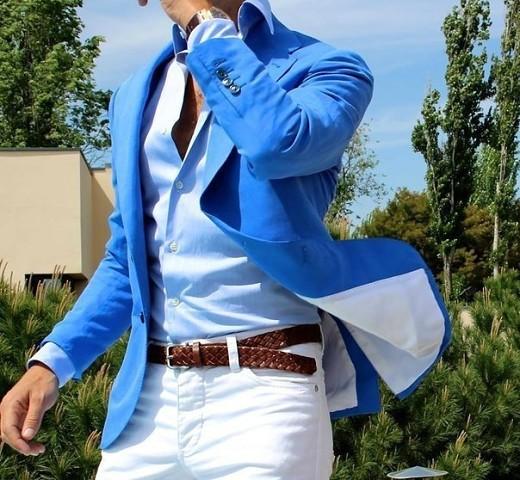 To distinguish the common man from the wizard is very simple: if you can not understand how he has "it" happened in front of you a magician.
Richard Bach
These people may be among the crowd, but they are not part of it ...
These people live in the system, but the system does not live in them ...
They live among ordinary people, but they are both ordinary and extraordinary.
They are present among the average of similar personalities accustomed to herd the programs, but they do not obey them.
They are free from stereotypes and false values ​​imposed.
They value their freedom, they increasingly get rid of illusions, they value their uniqueness, so the first thing they listen to him and not to others' opinions.
First of all they listen to their inner voice whispers.
He is the main reference point for them on their way.
You can tell them a thousand words, giving thousands of tips, but if this is not in harmony with their inner voice, they just smile back and go on his way.
In appearance it is ordinary, nothing unremarkable people ...
At least so it seems from a distance.
But it is necessary to approach them closely, something shivered makes first ... and then fills you with tranquility ...
One presence near people fills you with energy, peace, and an unknown force, for which I would like to follow ...
Something radically distinguishes these people from the rest ...
Their confidence, in-depth look permeates like X-rays ...
They know what they want. They know how to achieve this. And they achieved what they want and what is worthy. It is not a matter of self-interest, it is not a question of mass recognition, honors and awards.
They want to leave behind a valuable, useful contribution.
They want to show others that everyone is capable of more. They want to show that it is possible to live differently, more fully and harmoniously.
They want to help other people to develop their abilities, to achieve more and to open your eyes, open hearts.
They know that within each there are incredible opportunities presented by Nature ...
They feel the power ...
The strength beyond words, the power of human nature ...
The strength of the uniqueness of the power of open burning heart ...
If you have not met these people, you're bound to know them when you meet ...
Vladimir Shustov