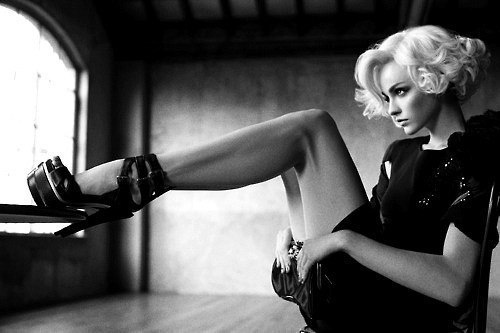 Standing in a subway car in Moscow, opposite the door.
At the stop comes blond girl. Eyes full of carelessness, heels, in general, such a sweet. Stands next to player pulls out and starts to cut so deafeningly Nightwish.
Well, I think everyone has their own tastes.
She then pulls out a book on a course of Japanese poetry, and in the original, and begins to quietly read. My face is a little stretched. Well, at the end of reading it interrupts the mobile call.
Next, the conversation: - Yeah ... Yeah ...
So this: secure the power supply at the top rear of the chassis with four screws, it departs from the power cord ...
What do you mean where?
For the motherboard, hard drive, ...
Yeah ...
Why have you decided to put together a computer, if nothing about this !? Turn off the phone, to the end of my remarks Ofigevshy person and so cute, smiling, said:
- Calmly, I painted.