8-year-old boy named Ethan Uilvert wants to become a professional make-up artist (in other words, make-up artist). His mother, Sizonov, support in all its desires. On this birthday, she gave him a lesson on the famous make-up stylist Joey Killmeyera, which even nominated for an Emmy.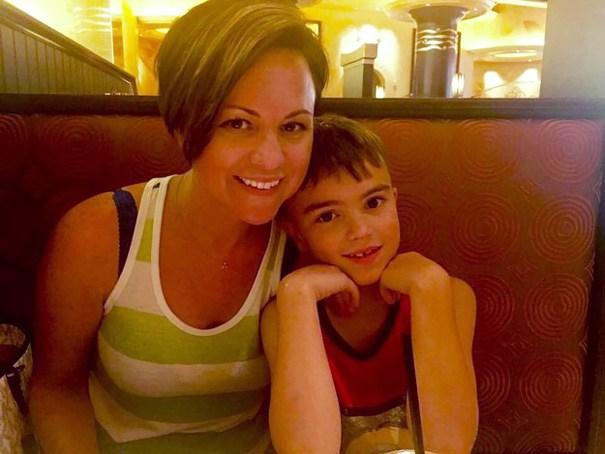 Killmeyer handled one side of the boy's face, and Ethan, for example teachers, deal with the other side. In the end, he turned out so cool that it is impossible to distinguish who did what direction.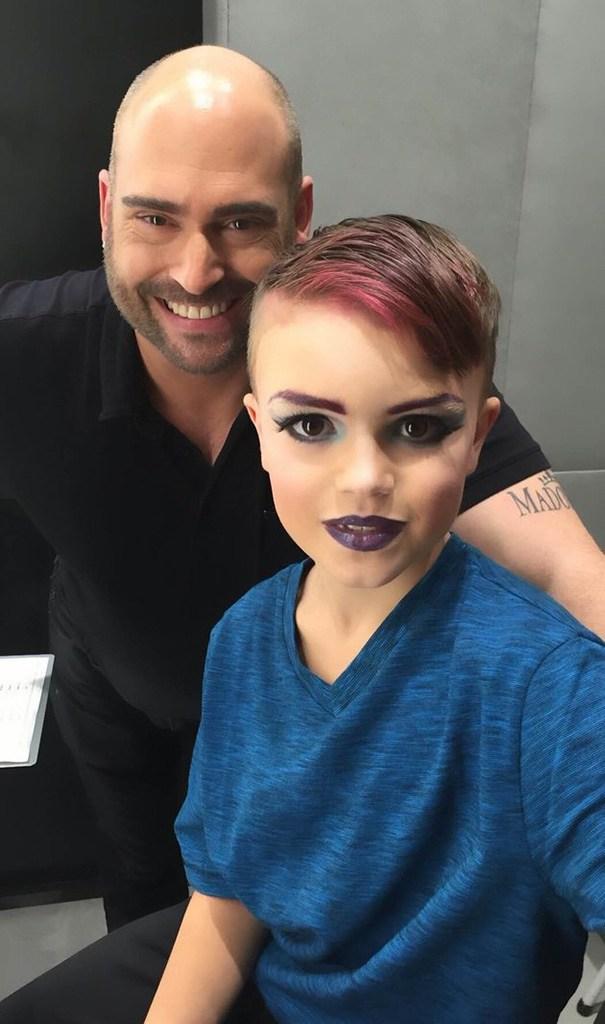 Sizonov says: "I do not even remember the last time he was so happy and confident. I'm very happy for him and proud of him with all my heart ».
"Other visitors were so impressed with the interior work of Ethan that gladly agreed to help Killimeyeru and he made them a make-up.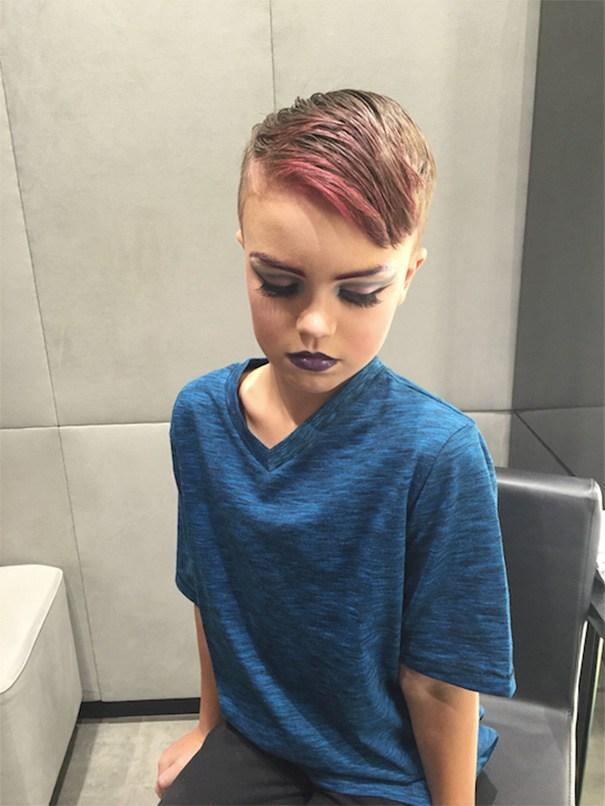 Ethan's mom sure that it does not identify a gender preference for her son, and says that since childhood, he chose a profession and is confident that he will make a great make-up artist.