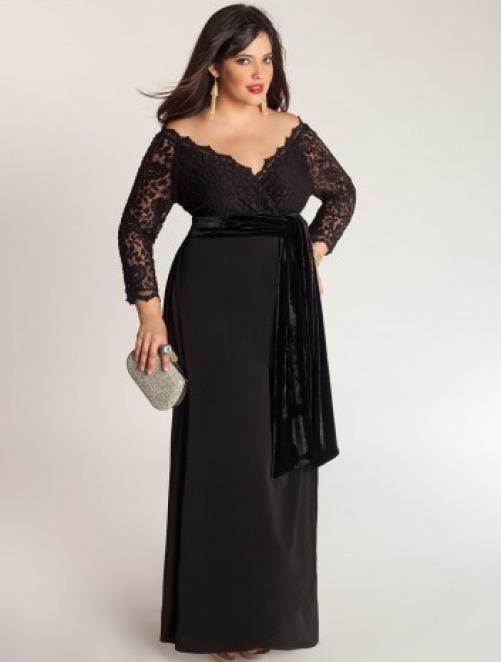 Around the selection of colors in the wardrobe full of women there is a lot of controversy.
Imagine a rather large lady or girl dressed all in black, and who decided that she hides this extra weight and folds.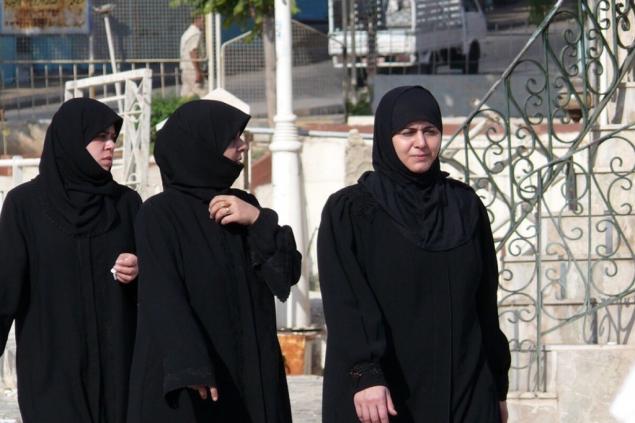 Toward you will go to continuous and large black spot of unknown volume. The notion that black hides fullness, so you should wear it as often as possible, incorrectly 100%. We must not forget that the mere black - the color of mourning, darkness, problems and failures. Why You?
To adjust the shape, start with a properly sized laundry. Complete women have large breasts, which must be put on the bra cups with the right, wide parts to them for leaving all unnecessary folds.
The combination of colors in clothes
Black color for a woman of any shape and age, must be diluted with saturated colors - yellow, red, various shades of green. Blotches of another color in the model outfit will make their own adjustments.
You can use the classic variant - a light top, black bottom. The mistake many women who believe that their clothes should only be cut free. If you purchase slimming lingerie or corset, you are very fit waisted blouse.
Another thing that can not do without accessories. You can pick up a large necklace and bracelet, both set, black. Then your way will be completed. Do not wear a dress or a blouse buttoned up tight. You certainly beautiful neckline, open it.
If you're short, be sure to wear long pants to the floor and a medium or high heels. Discard the bridge. They will further shorten you. If the summer is hot to wear long trousers and want to go on holiday in breeches, then lengthen the upper hand. This can be a vertical stripe or sweatshirts lower part to the lower part of dark color
Female black suit
It is forbidden to wear under a jacket of dark color shirts or blouses. Otherwise, it will look tasteless and one blurred spot. Costumes for obese women necessarily complemented shoes the color of light blouses. Accessory in the form of decoration may be the color of the suit.
Jacket and jeans
Jeans have become a favorite not only young girls, and they prefer to adult women who have flaws in the figure. In this important embodiment the top style. He must be from the waist down and cover the navel, not bare it, how often can be seen on the streets.
The most perfect set of turn, if your jacket is light in color, of light material and draped. The main thing that singled beautiful bra your breasts rather than hanging with her bag. Under the jacket transparent, can be put on top of gentle shades - pale pistachio-colored, pink, cream. Your top will face stands out. And then I'm sure many men will appreciate and say a few nice compliments.
We can not forget about makeup to color sweaters are not merged with the skin color. Makeup should be more juicy and bright, but not vulgar.