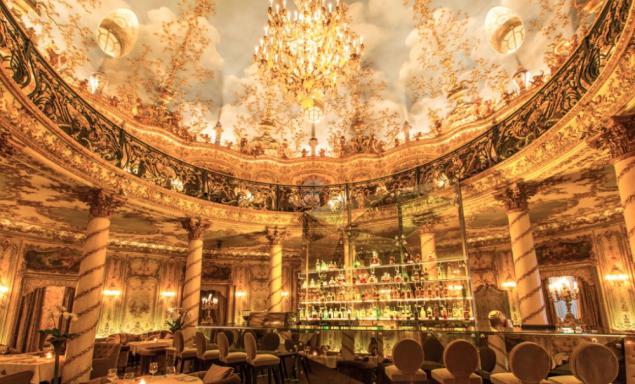 Or the most expensive restaurant in Moscow ...
It is not even a restaurant, and the palace. He at first glance simply dazzles with its splendor.
The restaurant has several rooms, each of which is given its name, which further emphasizes the analogy with the royal residence. Each room is decorated in a certain part of the stylistic concept.
For example, "Chinese" room impresses visitors expensive exquisite silks. Hall "Golden Cage" designed in subtle shades of gold. On the roof of the mansion, which houses the restaurant, guests can relax on the terrace trellis.
"The highlight of the" institution is the combination of pathos baroque interior with oriental cuisine. "Turandot" is specialized in Chinese food, but, of course, here you can taste superbly cooked European dishes.
A visitor services staff, dressed in accordance with the spirit and style of the era, which is devoted to the restaurant - the waiters, maids, butlers.
It should be noted that the restoration of the old mansion and the organization of its interior decoration with the owner places took 6 years. It is no wonder that today, "Turandot" - is the most expensive restaurant in Moscow, or at least one of them.