This idea will appeal to all: and demanding mistress, and fans of fast food.
Popcorn Chicken is preparing easy and swept away from the table to the last crumb.

Tender chicken in golden batter turns crispy outside and juicy inside. This starter to grace any party and would be an excellent addition to beer, wine or a favorite TV series. What is most interesting: not necessarily roasting popcorn in oil, can go a completely different way ...

Chicken popkornIngredienty 600 g chicken 250 ml of yogurt or sour cream 250 g flour ground black pepper 3 cloves garlic salt oil

Preparation shall cut chicken on a very small pieces. Mix up fillets with finely chopped garlic, salt and pepper, you can also add your favorite spices. Leave to marinate chicken - 20 minutes will be enough.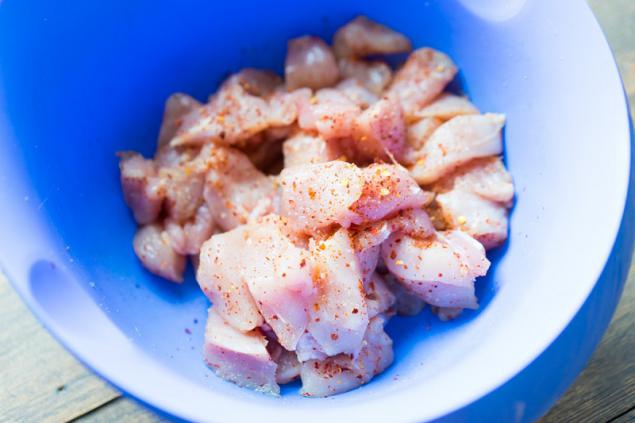 Sift the flour, add to it a little salt and pepper. Dip each piece of chicken in flour, then - in the sour cream or yogurt. The second time roll each piece in the flour. Thanks to this trick will meat inside is very juicy and seductive -bezumno crust.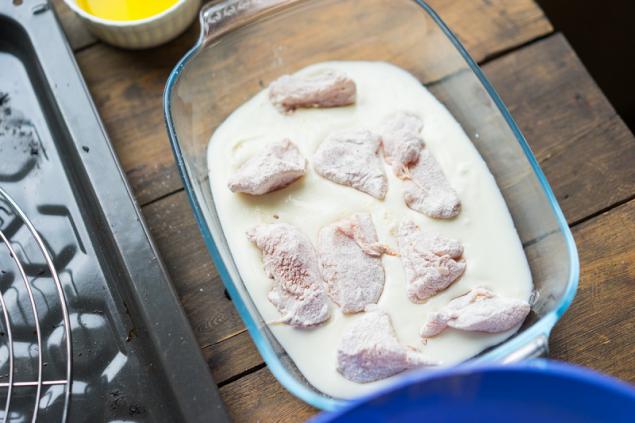 Lay out all the pieces on the grill and let it stand for 15 minutes. During this time, the batter will fall asleep and when cooking not have any problems: thick crust on the meat tightly adhered.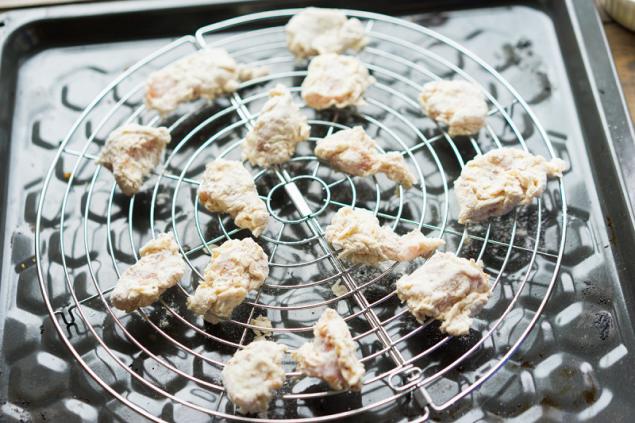 Spread the chicken pieces in the pan with vegetable oil and cook them about 4 minutes, the crust should get a nice golden color. To make the pieces more soft in boiling oil can slowly pour half a cup of cold water. So when roasting dish will not lose tenderness.

If you do not like fried food, there is another way! Lay the chicken pieces on the laid parchment baking sheet, drizzle with oil and send them in the preheated oven for 15-20 minutes. The oven chicken popcorn will not worse, unless the crunch will be a little less.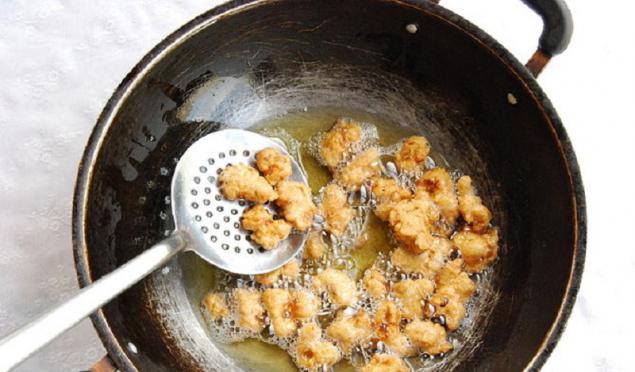 Fried in butter popcorn laid out on a paper napkin, which absorbs excess oil.