See how children behave, if they are left to themselves. They are not sitting idle. They enthusiastically doing. Any advertiser at work - the same rebenok.On interested and not paying attention to others. The main thing for him - the inspiration, the moment when you feel really free. It should be a child to experience the flight of fantasy and imagination ride. Only then obtained a truly wonderful thing.
On the pages of this calendar you will see the best works of our advertisement agency - our children by example teach us creativity.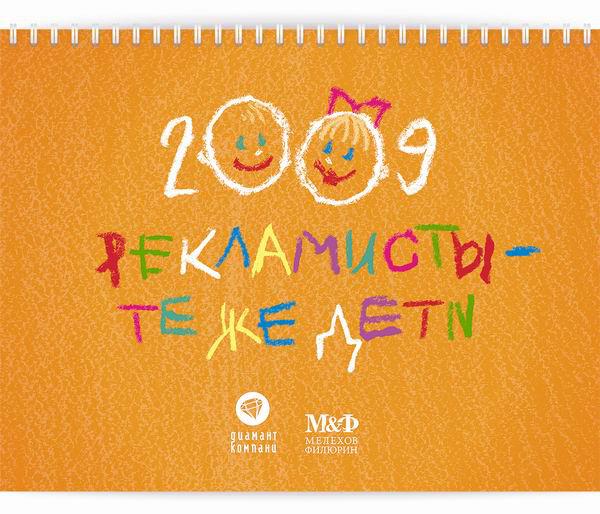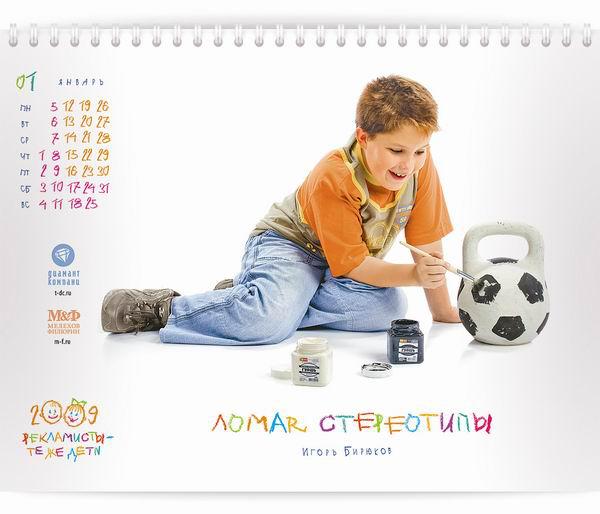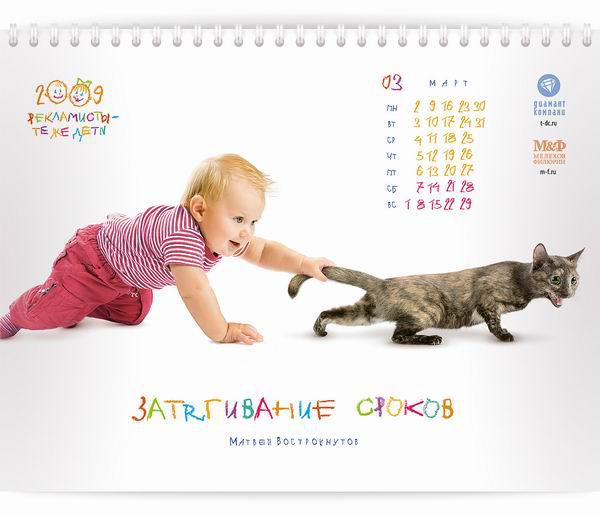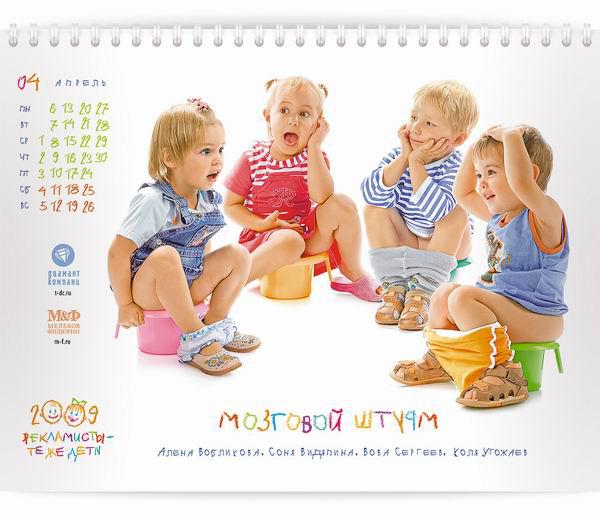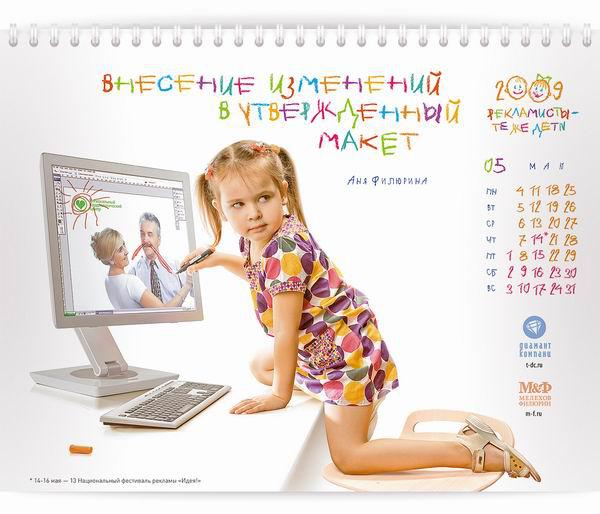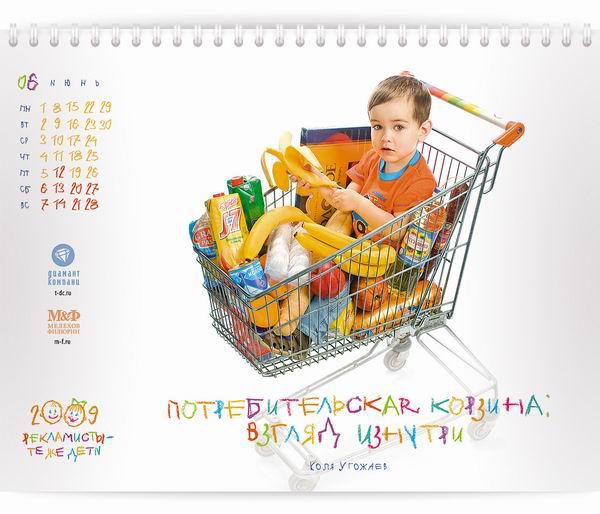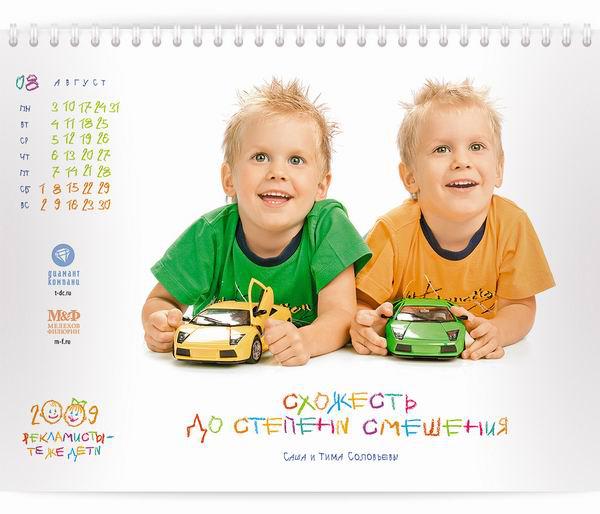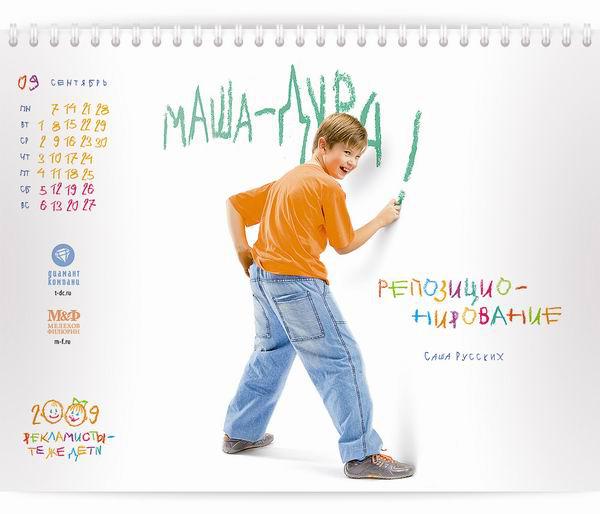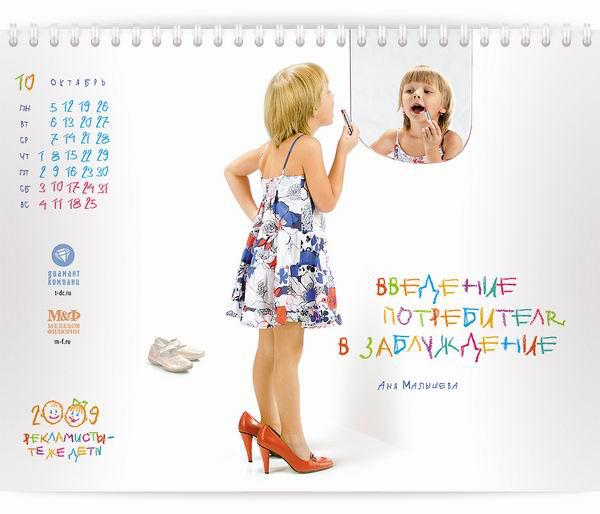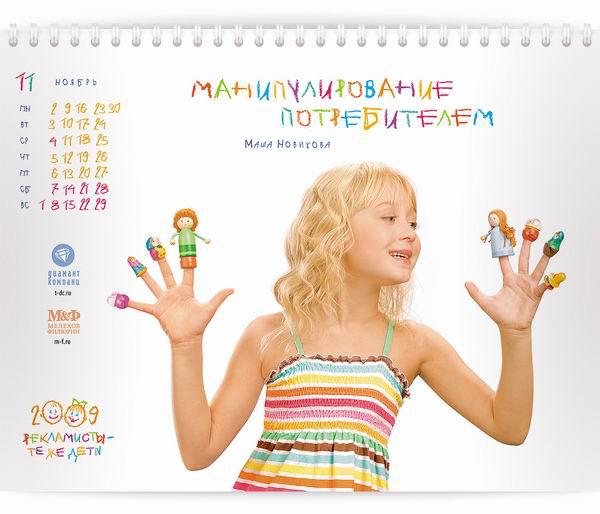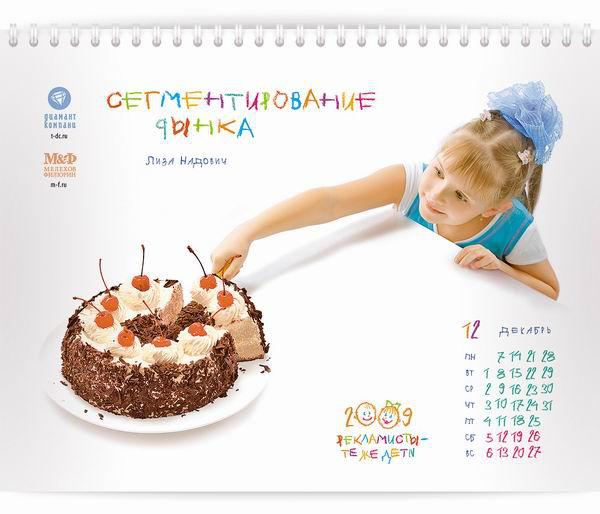 Past calendars from the "myth": "Melekhov and Filyurin": Russian advertising jingles in calendar 2008, "Non-standard advertising media" for brands, brutal calendar about advertisers, advertising Russian proverbs and sayings.
Creative Group:
Wrinkling his forehead and tinkering in the spout Olezhka Gushchin, Voloden'ka Sergeev, Sergei Biryukov, Dima Tsvetkov, Nikita Voblikov (idea signature)
Let out the birds Petraea Dima (Photo)
Kalyaki-Malaki drew Misha Ugozhaev (staging, graphic design, color correction)
Throughout climb and interfered with work Sasha Filyurin (editing)
Whimpered and cried Helen Babin (general management)
Ran-fussed-anywhere-no-time to Olya Nadovich (placement of orders in the printing industry)
Most of all suffered Maxim Iskakov (print)
via / creativity / 2004/06/04/1068