As the site is in the center of Tver installed billboards catering "Matryoshka" who "attacked" the traditional fast-food outlets such as McDonald's.
Sitiformaty and billboards are invited to "Matryoshka", arguing that fast food kills, causing cancers, atherosclerosis, obesity and death.
As we found out site, the city center abounds and other sitiformatam and constrictions as follows: "Fast food is killing! Causes atkroskleroz. Still want shavarmu? Matryoshka "; "Fast food is killing! It causes cancers. Still want a hamburger? Matryoshka "and others.
On the reverse side of the advertising design reads "Soon Tver" and the big red letter M.
With such aggressive advertising, which by its nature is more like a social, Tver cafe with a menu consisting of dishes of Russian cuisine, hopes to cope with the competition of fast food restaurants "Rostik" and "Chicken House».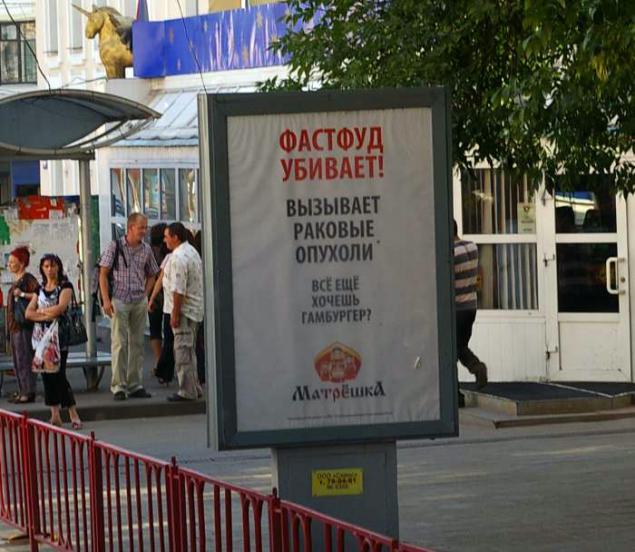 via # image1805055