Men are always difficult to understand women as well as women find it difficult to understand men. The logic we are so different that sometimes it seems that we are totally different creatures. No wonder they say that women are from Venus and men from Mars. Nevertheless, we can not do without each other. And otherness only enhances the attraction between the sexes.
Edition offers you 15 bright SMS correspondences, which clearly face male and female elements. The finale of the dialogues are difficult to predict. But the result is the same - after reading them you get a lot of positive!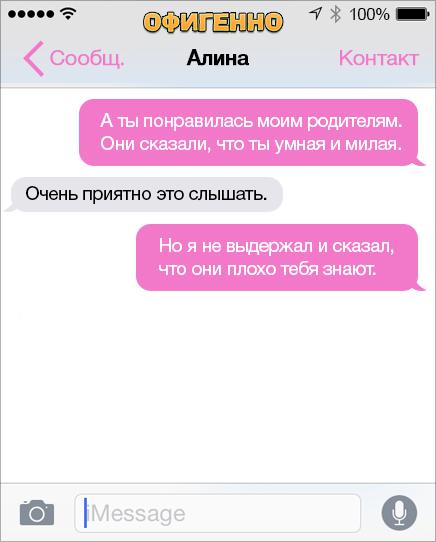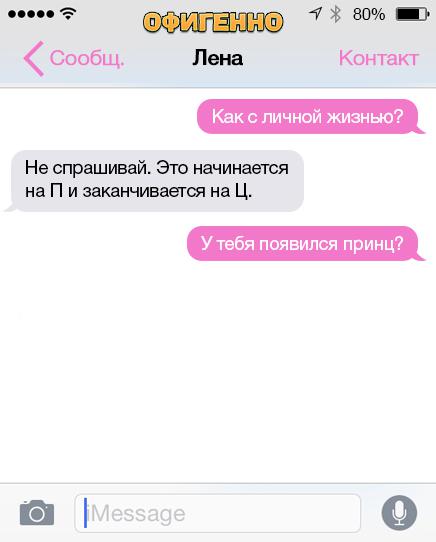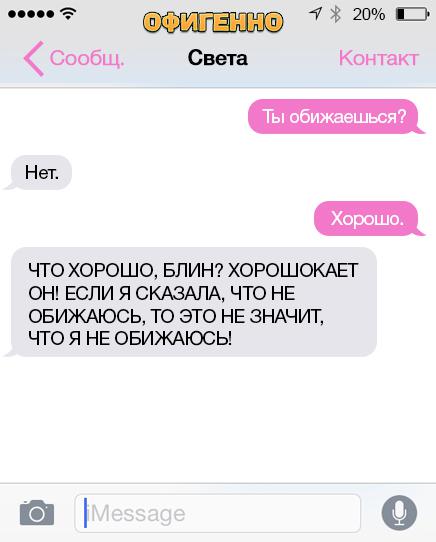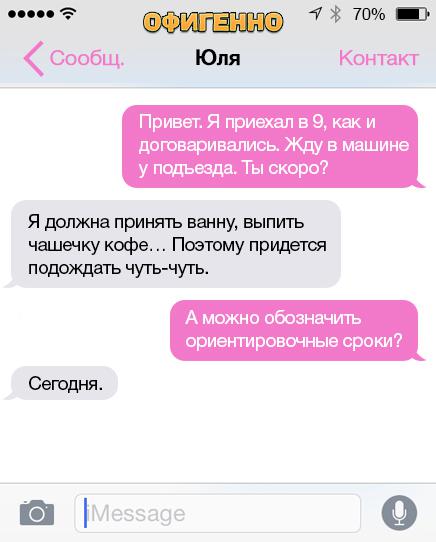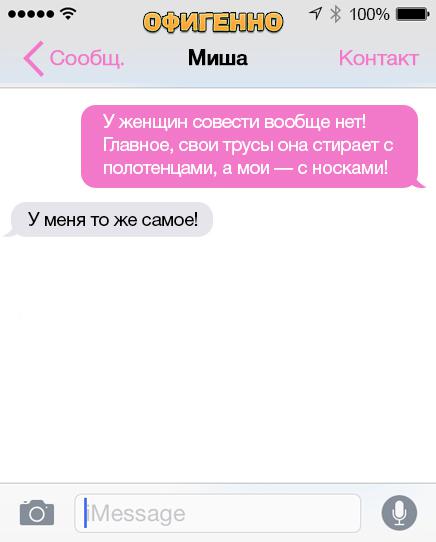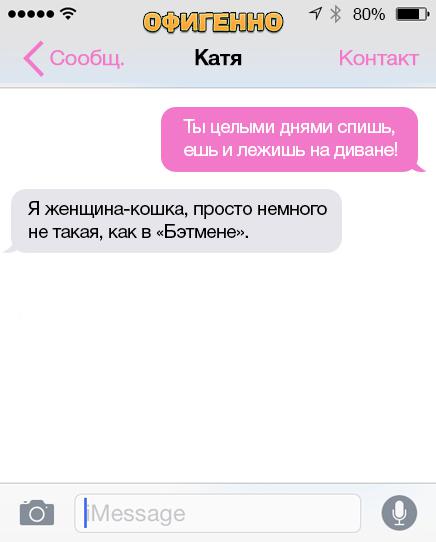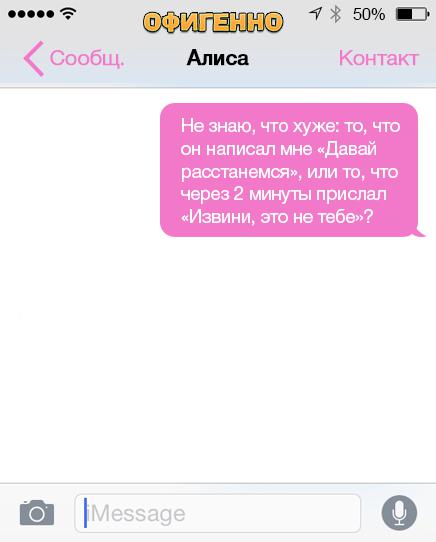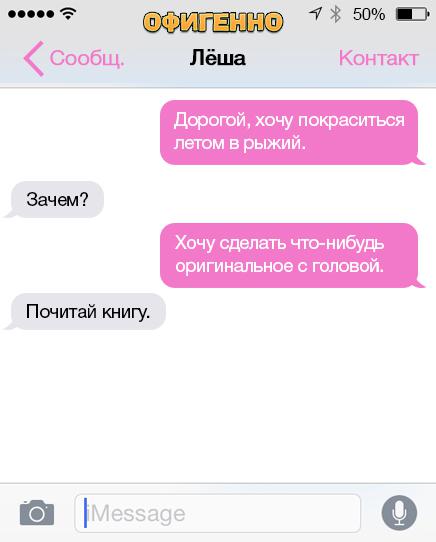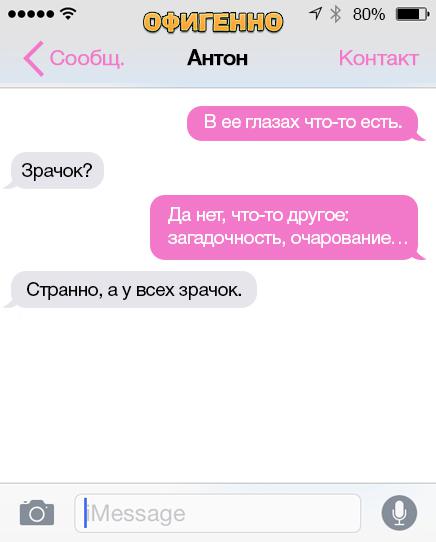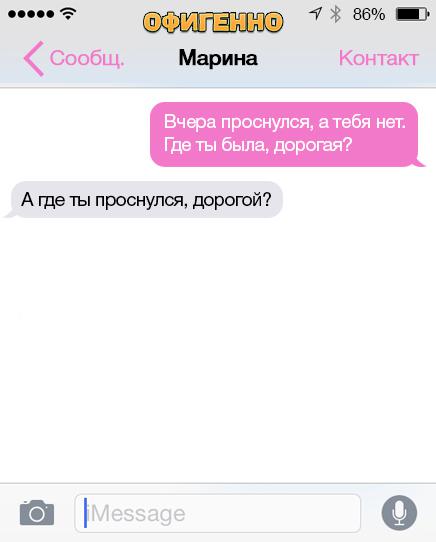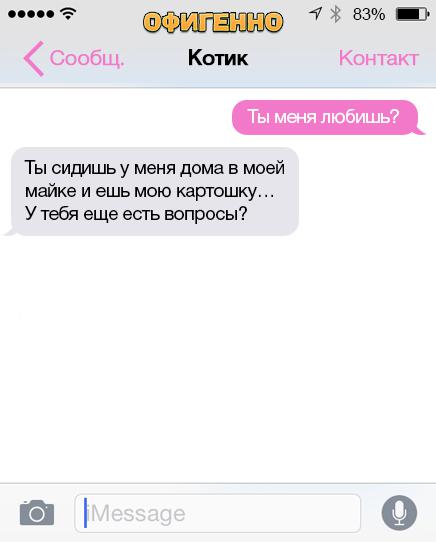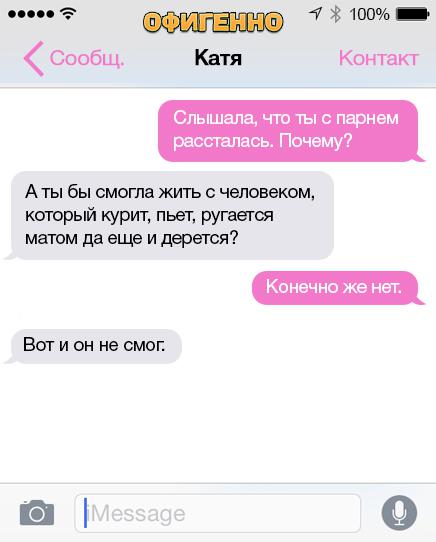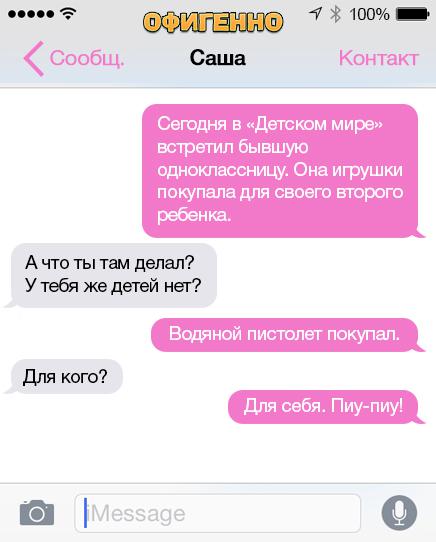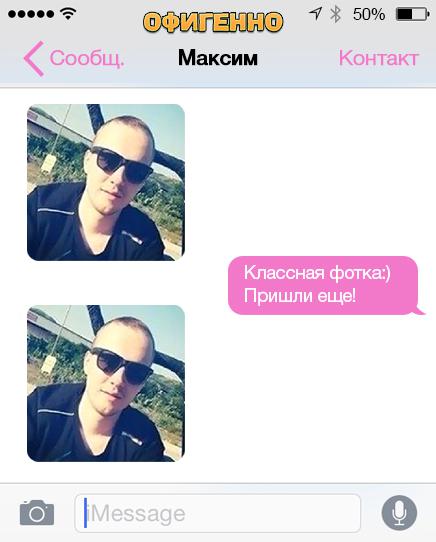 I think everyone can recognize themselves in these lovely letters. After all, such dialogues are valued because of their truthfulness. If you enjoyed reading them, be sure to share these funny sms with your friends.
via
ofigenno.cc