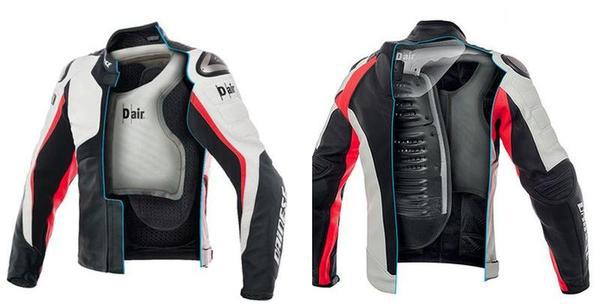 Apparently, the motor-equipment manufacturers have learned to do normal airbags for motorcyclists. Unlike car they built can not transport, and protective clothing - in motokurtku. Recently, a jacket marked by a well-known manufacturer of equipment Alpinestars, and now - another famous Italian firm
Dainese
announced the imminent commissioning of a similar system.
Automatically cushion built into the jacket, began to appear more
few years ago
. Initially, like almost all the equipment for road transport, they were tested for their races. For technical reasons, the airbag for driving on the roads were first component - a variety of sensors, monitors the status of the motorcycle, and therefore were in it, and a jacket they send a signal at the right time. Integrated in a jacket system cushion after receiving the signal.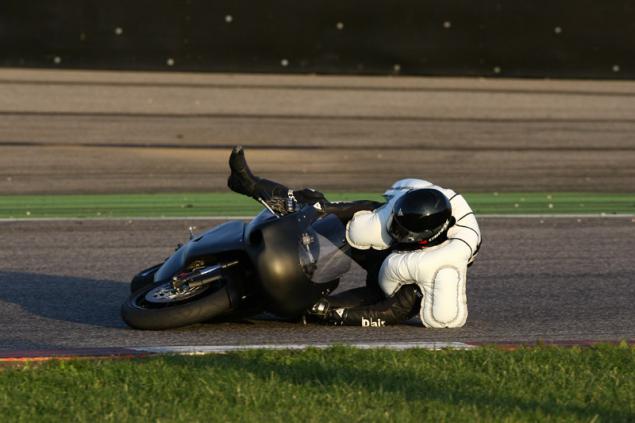 The first model Dainese D-Air racing i>

This, of course, is not very convenient - it is impossible to transfer to the other bike, take the trucks rental, etc. But now everything has changed - all the acceleration sensors, inclination, etc. They are in a jacket, so it can be used with any motorcycle. The system queries the status of the sensors 800 times per second.

In the case when it detects an accident, the airbag is inflated by the addition of about 5 cm protection in the form of air gap under pressure. Protected collarbone, chest, back and shoulders, and also appears collar supports the neck and head. Includes system should automatically when zastёgivanii jackets - and how she eats and how often it must be charged, the presentation is silent.



Dainese has named his model Misano 1000. it will cost about $ 1,700, and will be in stores in November. Although the company proudly calls his system "the first protection, independent of the motorcycle" is somewhat wrong. Manufacturer Alpinestars in прошлом was first introduced a similar system called Tech-Air , and it should also soon go on sale.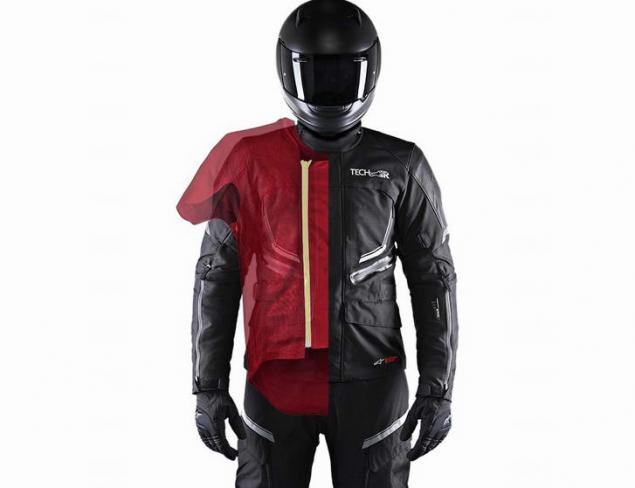 Alpinestars Tech-Air i>

Tech-Air - a separate inflatable vest with a built-in defense system of sensors back and gaslift for inflation protection. About this known system that it operates on a single charge for 25 hours. Vest and compatible jacket will продаваться $ 2000 .

Source: geektimes.ru/post/262520/