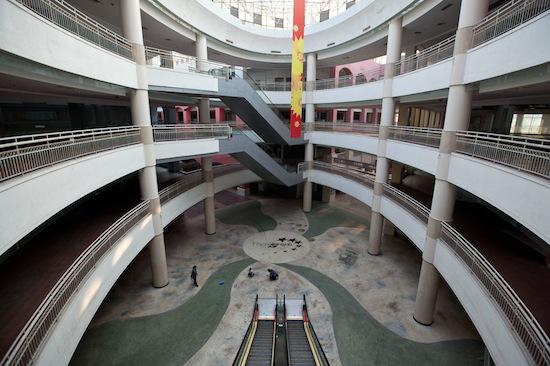 In South China, Dongguan has a shopping center, with an area exceeding 2350 small shops. Chinese billionaire who made his fortune producing noodles, built it in 2005, the year, and despite the fact that in Dongguan is home to over 10 million people, a huge shopping center is still empty.
The main reason for this is that the shopping center of this size could not fit in the city, so it was built in feature. The Chinese do not want to go this far, besides not all have cars.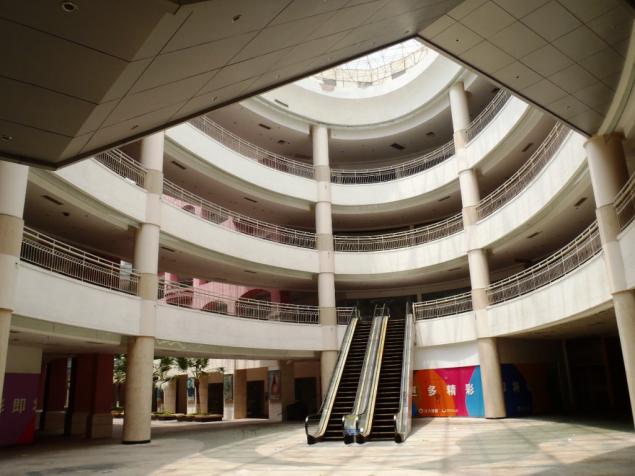 In addition to size, the South China Mall is different creative design: each of its section is styled a certain city or region: Paris, Rome, Venice, Amsterdam, California, Caribbean. "Cities" are decorated with replicas of landmarks such as the Arc de Triomphe, the Eiffel Tower, the Venetian bell tower of St. Mark's, and so on. N. But, despite all efforts to attract the world's largest store tenants and buyers, 99% of its area is free.
via factroom.ru