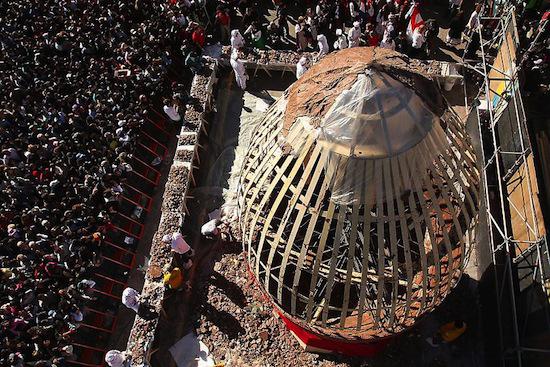 Easter chocolate egg incredible size confectioners produced the Argentine city of San Carlos de Bariloche (San Carlos de Bariloche). Create a giant egg, which claims to be the new Guinness record holder, was timed to coincide with the Catholic Easter, which is celebrated on April 8th.
Over the manufacture of chocolate eggs in height and 8.5 meters in diameter, 5.5 meters worked 27 confectioners. To create egg-champion took 2 weeks and 4 tons of chocolate, which is famous for San Carlos de Bariloche.
Egg created right on the main square of the city. First there was a wooden frame, which is then deposited on the chocolate. Then an egg pattern caused "polka dots", decorative and festive red strip label.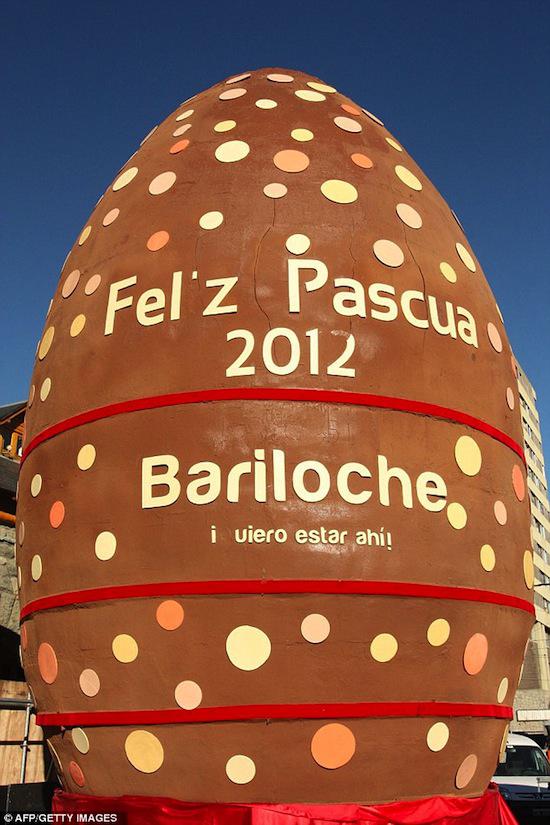 After a presentation of egg "smashed" and shared among all who were present at the ceremony.
The celebration was attended by the mayor of the city of Goa Omar (Omar Goye) and representatives of the Guinness Book of Records,
who measured and photographed the egg.
In eggs, produced by confectioners from San Carlos de Bariloche, has all chances to get into the Guinness Book of Records as the egg for its size exceeds the size of the previous record holder. The previous record was set by Belgian confectioners in March 2005. Their Easter Egg reached 8.32 meters in height.
In April this year in San Carlos de Bariloche Easter Week coincided with the chocolate festival, which is traditionally held from July 20, 1969. Unfortunately, in 1999 the tradition was interrupted, however, this year the city government decided to revive the famous festival that attracts many tourists.
via factroom.ru