In the arena of the Las Vegas Thomas & Mack Center Professional Association rodeo cowboys (PRCA) holds 50th Anniversary National Finals Rodeo (The National Finals Rodeo). Rodeo in Las Vegas - the most prestigious event in the world of cowboy with a prize fund of about $ 40 million. Professional rodeo cowboys association now has more than 7,000 people. The main sponsor of the Games - the brand of jeans Wrangler.
P.S. Do cowboys Producing Adults: documents to the press in detail described what photo equipment (SLR, DSLR) and optics (80-200 / 2.8, 120-300 / 2.8 and 300 / 2.8 / 4) is preferably used for the filming of the arena. The instructions for photographers say that they are required to have such equipment, which "will produce a quality shot at a safe distance».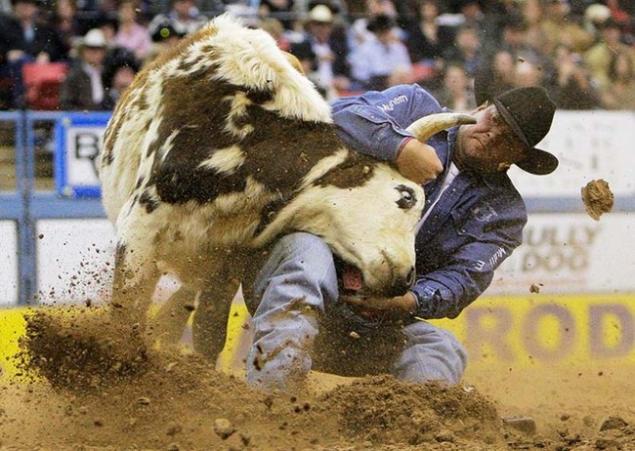 The task cowboy clown in the arena - to distract the bull by the fallen badly with him competitor on the so-called bull riding. The picture shows a clown closes a Cody Hancock Arizona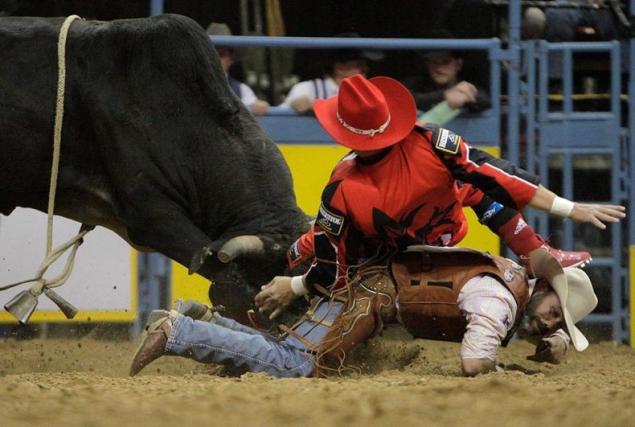 Tough Cooper of Texas is taking part in a contest called tie-down roping (bullhead fishing on the lasso and strenozhivanie).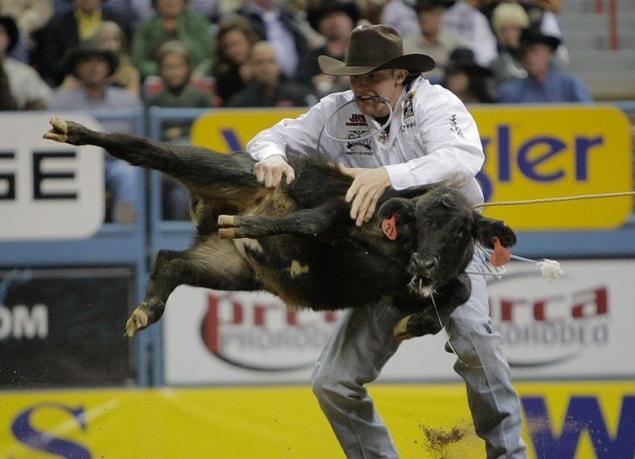 Wade Sumpter from Colorado in the second round of steer wrestling - the competition to capture a young bull with horses.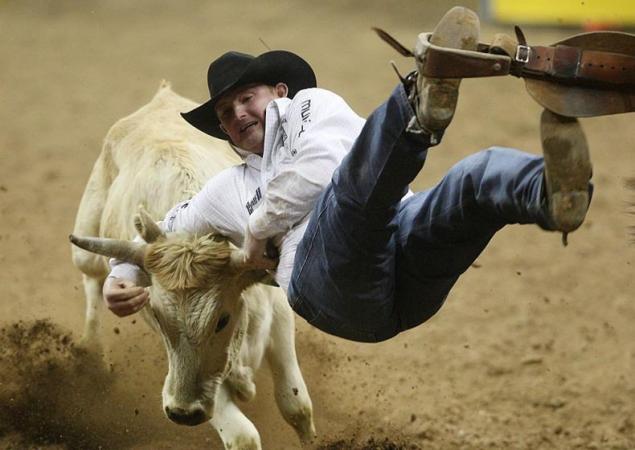 Cowboy Wesley Silcox Utah fell directly under the feet of the bull