I can only imagine how hard it is to be owner of such a horn. At first glance you may think they are not real and such things do not happen in nature, and why they do not outweigh, when he bends down to pinch grass? And a lot of other issues that are associated with the life of this animal. Meet friends! This Roll is the owner of the world's largest horns. Roll — a Watusi bull, he lives at the animal shelter. His horns are 92.26 cm and weigh about 50 kilograms each.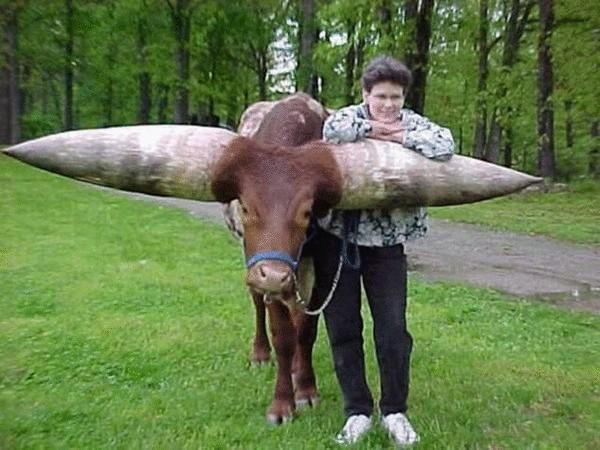 You must decide what it is the storm all the animals, and very dangerous for people, because he has such huge horns... But not so. Roll a very attractive and friendly bull. The old-timers know him well. While children are not forbidden to come and stroke it. In the orphanage where he lives. Next to him lives a lame horse, which is often hurt other horses, but Roll defends her and drives away other horses. Most of the time it is. And he is just in time to come to her aid.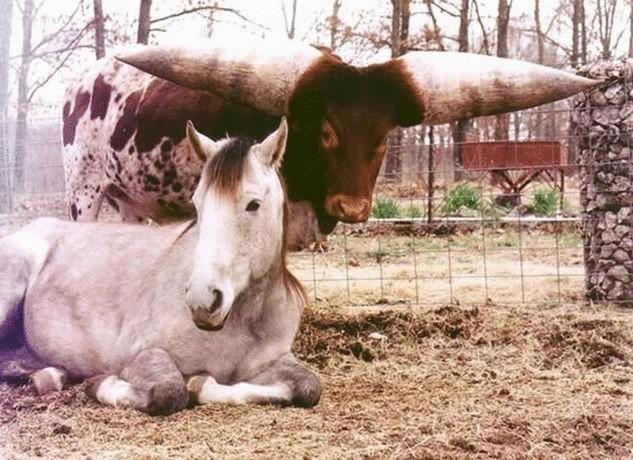 Unfortunately the bull died on may 19, 2003, from sickness recently which have suffered so much Roll. His horn was listed in the Guinness Book of world records 7 may 2003.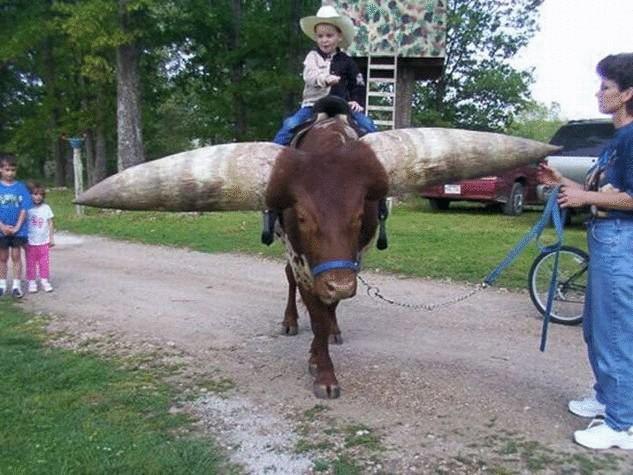 Source: /users/413