It seems that the Brotherhood was founded not only on romane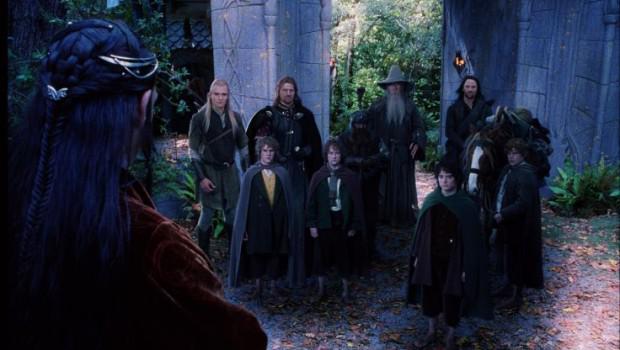 The famous series of J. R. R. Tolkien's "Lord of the Rings" Nine people have claimed responsibility for the destruction of the cursed ring. These representatives of the different races of the world of the novel were known as the Fellowship of the Ring.
In the popular film adaptation of Peter Jackson as members of the Fraternity sang Elijah Wood (Frodo Baggins), Sean Astin (Samwise Gamgee), Ian McKellen (Gandalf the Grey), Orlando Bloom (Legolas), John Rhys-Davies (Gimli), Viggo Mortensen (Aragorn) Sean Bean (Boromir), Dominic Monaghan (Merry) and Billy Boyd (Pippin).
However, the relationship between the actors goes beyond the characters they were playing. In commemoration of their participation in the film, each member of the Brotherhood filled on the shoulder tattoos elven version number to nine. All but one.
According to John Rhys-Davies, the cast all got drunk and came to him with an offer to make tattoos. Not wanting to be the rest of his life as a marked man drinking instead Rhys-Davies sent him to his understudy.
via factroom.ru