Remembered by all participants of the Olympiad 1936 in Berlin, WWII hero Louis Zamperini died on July 2 this year, but the man certainly left an indelible mark in the hearts of millions of people, which he was able to meet on its path of life ... For 97 years the life of the Italian Louis Zamperini survived so many that will be enough for a couple of lives. History Zamperini very interested Angelina Jolie, actress and even shot a film about him - "Unbroken».
It turns out that a child Louis was still the bully and the bully, but the boy has grown up, matured, gaining mind-the mind and eventually became a famous runner and even participated in the Olympic Games. During the competition he showed such a good result that it wanted to see Hitler!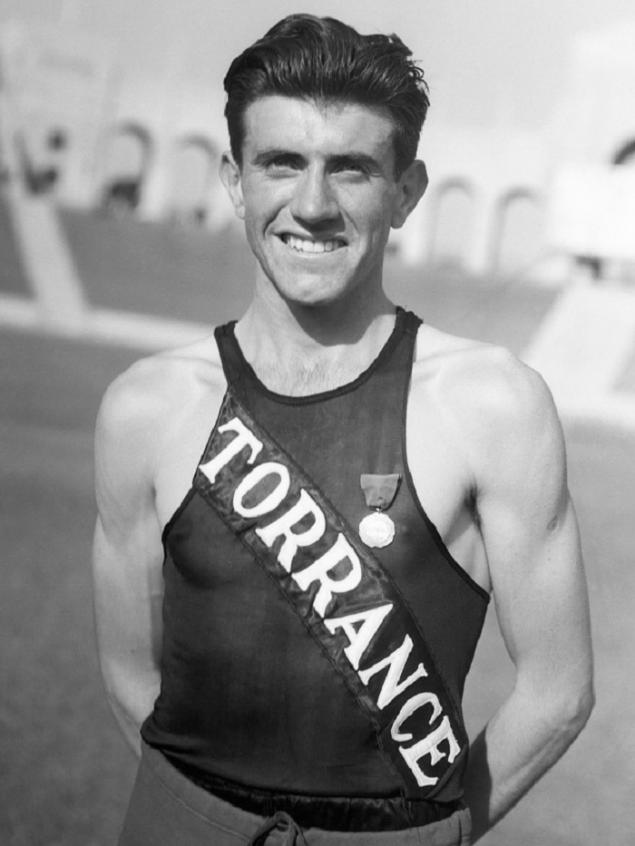 During the war, Zamperini was the bomber and participated in aerial combat with the Japanese. Once his plane crashed, and Louis with the two surviving companions had as many as 46 days adrift on a raft in a vast Pacific Ocean. Production of food and water, the attachment of effort to stay sane and not become dinner shark suddenly became part of their lives.
On the 47th day of Zamperini picked up the Japanese and sent to the camp where the man had to go through the hellish torments of prison routine. Auknulos rebellious past, when Louis Zamperini after the war returned home. He began to show signs of post-traumatic stress syndrome. The man suddenly dropped his hands at all, and almost lost his family and friends. Only faith save him and the decision to help troubled teens - the same as it was once himself. Truth be told, if you really bad, find the one who is worse, and help him. Perhaps help?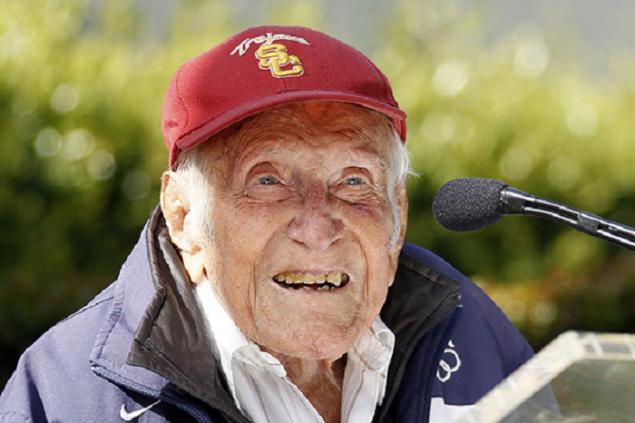 After going through fire, water and copper pipes, this brave man discovered 10 fundamental truths that, dear readers, the team wants to share with you.
1. "Do not let dark thoughts take hold of your heart - even if you think that your chances are zero. One should never lose hope. After all, it will give you new strength ». I>

2. "If you put a Herculean effort, but lost, what to do? Do not die on this same ». I>

3. "Support for every need, even if at first it seems to you that you could do without it. Look. Look how many people are on your side, rooting for you. You are not obliged to pass their way alone ». I>

4. "A positive attitude to what is happening has a miraculous power. Remember: the best you can look at their fate in a cheerful manner. At least try ». I>

5. "The most difficult thing in the world - is the ability to forgive. Hate threatens self-destruction. After testing it to someone you do not harm this man, and himself. Forgiveness also has a real healing power ». I>

6. "People often ask me if I had a chance if I lived my life as well. I did not just think about it - but not for longer than 5 seconds. When I think of my childhood bully, injuries, torture and numerous deadly situations where visited, my answer is definitely "no". It would be madness ». I>

7. "Survival in any situation, whether in nature or in the office, always a question of education, training and lead hazard. You always have to think several steps ahead ». I>

8. "Do not give others a sense of fun to mock your dignity. Do not allow anyone to do it ». I>

9. "War - a serious matter. And life, too. And laughter helps us to survive. Humor helps to relax, even for a moment ». I>

10. "Still there, on a raft in the ocean, in the unequal struggle for the life we ​​had one advantage - our bright minds. Through a conscious behavior, helps me when I was an athlete, I have been able to maintain clarity of thought, and not to help my fellow limp ». I>

As a balm for the soul! If you are now experiencing is not the best time in my life, I hope, quotes from the wonderful book about Louis Zamperini "No retreat, no surrender" will inspire you on what to collect will in a fist, stand up and move on. Share this with your friends nuggets of wisdom from a man who managed to see a lot in his lifetime. Long years of thy life, dear friend!

www.mann-ivanov-ferber.ru/books/ne-otstupat-i-ne-sdavatsya/