Modern technologies allow to study languages ​​with pleasure. You have the opportunity to watch entertaining videos with subtitles, listen to beautiful songs, crossword puzzles and even play, but at the same time - to discover a foreign language, especially to absorb it, to learn the correct pronunciation. Is not this a dream? The most wonderful thing, studying a foreign language, you learn the next with minimal effort. These sites are designed specifically for those who dream about the fate of a polyglot. Grow playing!
1. Italian

Duolingo
Playful green owlet will not let you get bored! Classes on this site are decorated in a game. You enough to spend just 15 minutes a day to achieve a good result. After systematic - the basis of learning any language. Particularly interesting sessions where you need to record the ear of foreign phrases. Invaluable for anyone who wants to learn spoken language in perfection!

My Daily Phrase Italian
Learn Italian from scratch in just 20 weeks! Each issue of his short podcast will give you the knowledge of 3-5 phrases necessary for real life in a foreign country. Exciting and really helpful.

LearnItalianPod.com
This podcast is designed for people who know Italian at a basic level. Activities are diverse subjects. For example, you can listen to issue devoted exclusively to Italian songs and their translation. What could be more interesting ?!

One World Italiano
The classic version of training with all the consequences: dictation, grammar exercises, reading educational texts. Plus the fact that you can control the level of complexity of the job and choose what you want to deal with it at the moment.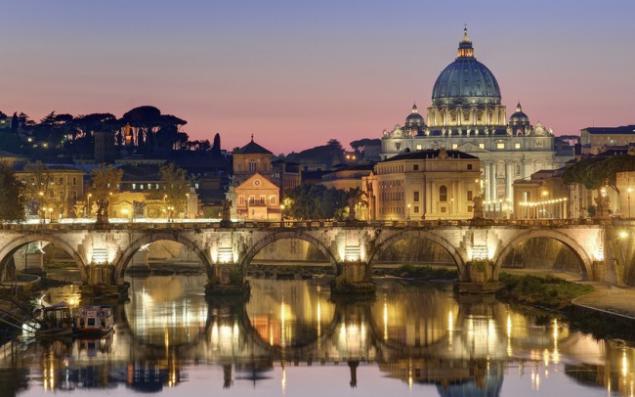 2. German

Mission Berlin
The best detectives in the world - the German! This service will allow you to fully immerse yourself in the detective situations that can happen to anyone of us at any moment. Learn the language under investigation will not give one!

Mein Weg nach Deutschland
The series about a beautiful Turkish woman Nevin, was the first time in Germany, will not leave anyone indifferent. She needs to live a full life: to go shopping, visit the doctor, to meet new people. After each episode the viewer is invited to perform a series of brainteasers to help improve the German language without any problems. Oh, what happened to the fragile girl in a foreign country, if I do not accomplish this task? The site also has the task of entertaining character: look for appropriate captions for pictures - real fun!

Langsam gesprochene Nachrichten
Do you like to listen to the news? This radio news bulletins in German in slow version conquer you. Be informed and teach German as a true intellectual.

Land der Wörter
Crossword puzzles, quizzes and puzzles will make your brain work in an analytical mode, so clearly that you do not even notice. Vocabulary is guaranteed!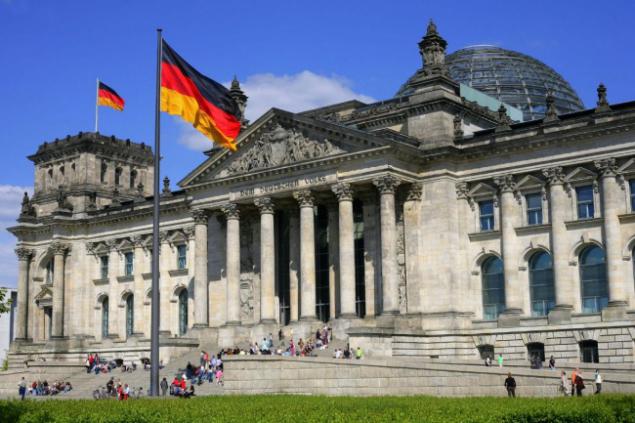 3. French

Languages ​​Online
Learning a language intuitive method - revolutionary practice! Try to do multiple jobs and make sure that it is very effective. Comparing phrases, pictures and names can deepen their knowledge very quickly.

Easy French Poetry
French poetry should be read only in the original! After listening to the poem twice, in slow and normal rhythm, you will experience the beauty of style as well as possible. Brief history of poetry would be very useful for general education. Arthur Rimbaud has long been waiting for you audiovstrechi ...

French Quizze of the Day
The tests will help you know your language skills and expand opportunities. Funny job if specially created for those who learn quickly bored. From the comment oh là là you necessarily want to be saved by proper performance of tasks.

RFI - Journal en français facile
News in French! An elegant way to understand the peculiarities of the language and have time to keep track of everything that happens in the world. Start listening to the news recommended at a young age to old age grow cold to him and do something really useful.




4. Spanish

Destinos
An ideal resource for all fans of TV series! It turns out, you can even benefit from the enthusiastic view of a soap opera. Follow the fate of Don Fernando will be able to only those who are trying to learn the language. But for a new series of get stuck in front of a lover willing to go even to this ...

Coffe Break Spanish
Learn Spanish with no basic training, listening to the laid-back conversations leading. The development of spoken language - something that is worth paying attention to each student in the first place!

News in Slow Latin Spanish
Listen news in Spanish and read their transcription. This podcast helps to learn Latin American Spanish language version. This you will not find anywhere else!

Digital Dialects
With the help of simple games you will be able to master the Spanish language without difficulties. The resource requires a good knowledge of English, but real gamers know that the language of the game - the universal. For students, this site will become a real discovery!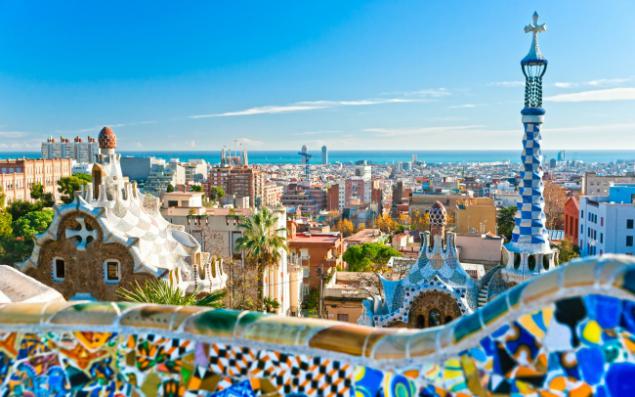 The decision to study a foreign language can be a turning point in your life. Do not miss this chance to be better in every way! And remember that a good work and study in the first place you need to find a common language with itself.

via takprosto cc