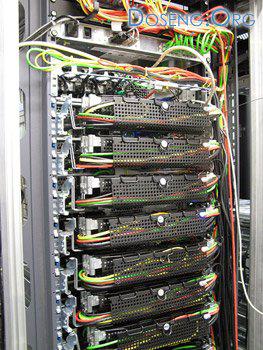 As of 1 August 2008, the network had 176 748 506 operating sites, including personal blogs on public and private services. These data are published company Netcraft, which tracks data on Web servers over the past 15 years.
In July, appeared on the Internet of 1, 3 million new websites, which is two times lower than the average for other months. The reason is simple - July and August are traditionally the holiday season. Most of the reporting period, scored the most popular web server software Apache - to his credit 1, 2 million new sites. Also relatively good dynamics can be observed and services Google, working on their own server software - more than half a million sites. Disappointed only Microsoft IIS - for 31 days from its use declined 760,000 sites.
Note also that the three leaders to develop rapidly breaks Igor Sysoev - caching web server Nginx, installed on a server with a high load. For a month Nginx has been used to serve 170,000 new sites. Just on the basis of this development, according to Netcraft, employs approximately 2, 4 million sites, which puts him in 5th place in the list of servers leaders.
Also showed good growth dynamics and the server LiteSpeed, has increased over the month by month and tripled its share rose to 16th place in the world rankings. However, in the case LiteSpeed ​​should make a reservation: almost half of the monthly growth is caused by the expansion of the largest user base of this server - German hoster Hetzner Online. All based on the work LiteSpeed ​​160,000 sites.
As for the top three, the share accounted Apache 88047801 Website or 49, 82% of the total number of sites. For a month this server added 0, 33%. Behind him is a Microsoft IIS with 61,646,837 or 34 sites, 88% of the market. For a month here outflow amounted to 0, 69%. Google closes the top three with 5, 7% or 10,502,299 serviced sites.