Every housewife and even an inveterate bachelor have in the fridge is. Probably, it is easy to guess that we are talking about eggs. This is a useful protein product with which you can prepare a huge number of tasty dishes. Most of us first of all make it to the shopping list. But sometimes unpleasant thing associated with the purchase of eggs. With the coming of warm pore they start to deteriorate quickly. These eggs can not only spoil the dish, their use and the negative impact on health. Therefore, you should always check the eggs for freshness. We will tell you how to do it correctly. Read and memorize.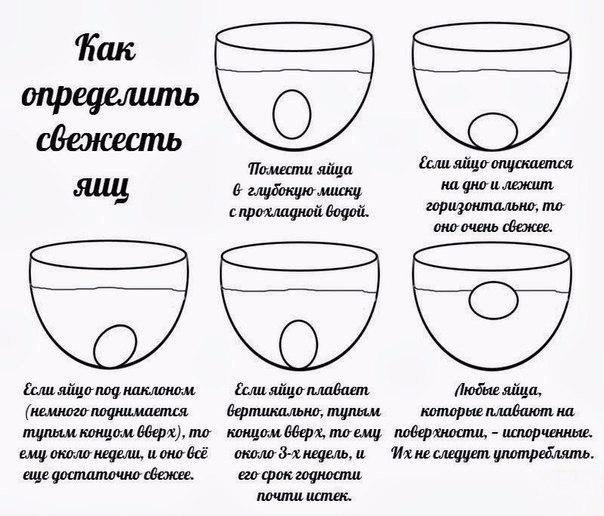 on eggs at the store are stamped with dates. But at home, bought from grandmothers on the market, this is not. Then, this method is useful. When stored properly, the eggs will fit about 4 weeks. Well considered dietary eggs, which do not have a week.
Share with your friends this useful information, how to determine the freshness of eggs!
via takprosto cc