How difficult it is to get the child to eat what you have prepared! In children, their sense of taste in food, it is special. It is important that children's food looked pretty, then the chances that the baby still accept her taste, increase significantly. Why make the baby screaming and there to arrange the ritual dances with the dishes, if you can just issue the original dish? Eyes small gourmet immediately light up: much more interesting is what looks bright, unusual and even a little fairy! That's what parents do and for whom education - a constant creative process. Use these cute ideas and invent your own!
1. Egg in the form of heart. Make this egg - minute care. Place the boiled egg in a boat made of paper, giving it the top chopsticks, rubber band fixed. Effectiveness done it with eggs, cooked boiled.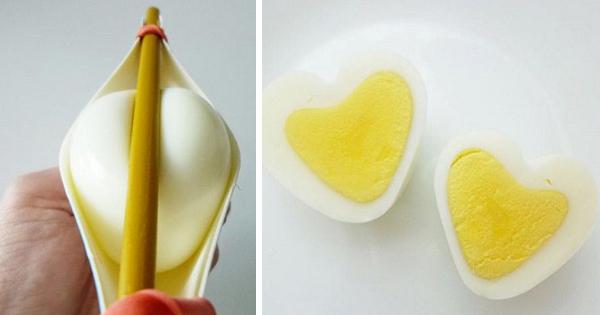 2. Golden Egg. Before you boil an egg, thoroughly shake it for 2-3 minutes.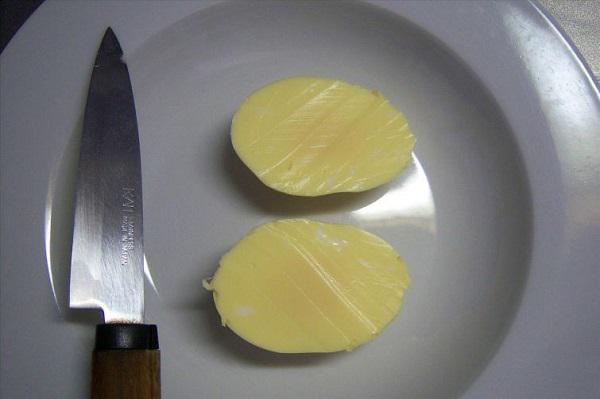 3. Pizza cutter as an ordinary knife. Children's portion should be conveniently cut into small pieces. If you're going to use for this purpose a round knife for pizza child fascinated eat everything ...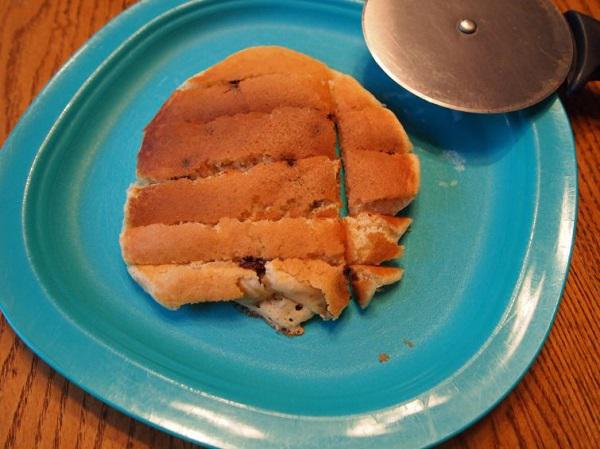 4. Beautiful pechenyushki cocoa. Decoration in a million! Also stars of orange or apple tea perfectly complement. Very pleasant to drink beverages designed in such a way that we talk about the child.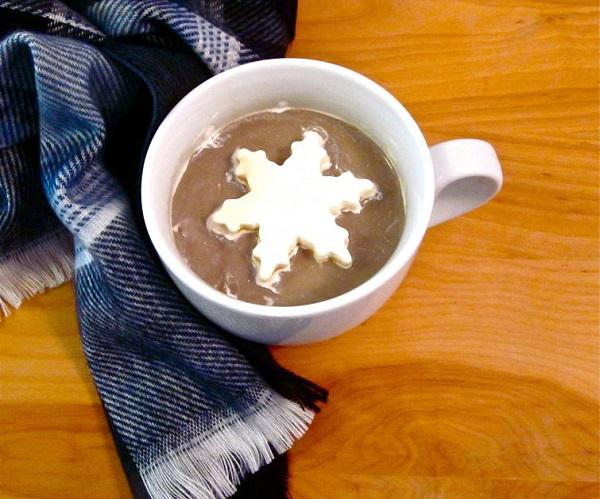 5. Pancakes and eggs in unusual ways. Especially good are the children pancakes, cooked in small tins made like cookie.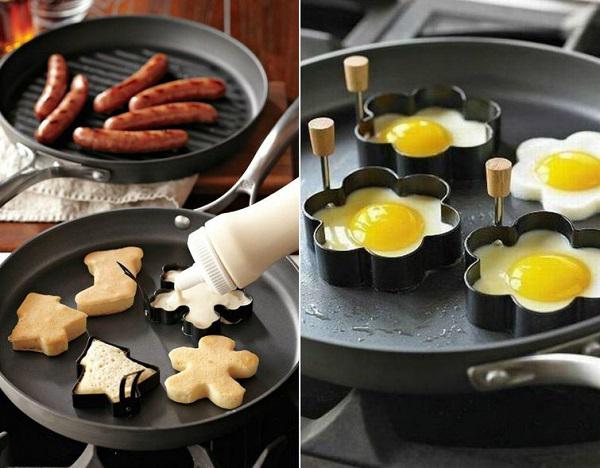 6. A healthy snack in a nice little package. Fruits will be much more likely to be eaten if they are well fed. What's interesting: in one wing of the butterfly can be placed something very useful to another - candy or cookies. It will be eaten everything!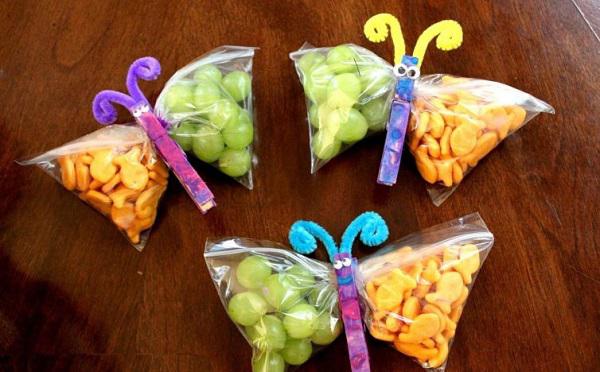 7. Playful sliced ​​tangerine. Orange or tangerine can be cut so that it is convenient to have.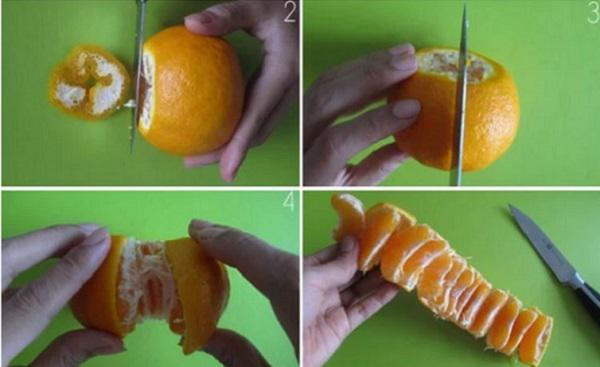 8. Useful ice cream. Ice cream yogurt to make a ridiculously easy - just insert into the package and stick to shove the yogurt in the freezer. Voila!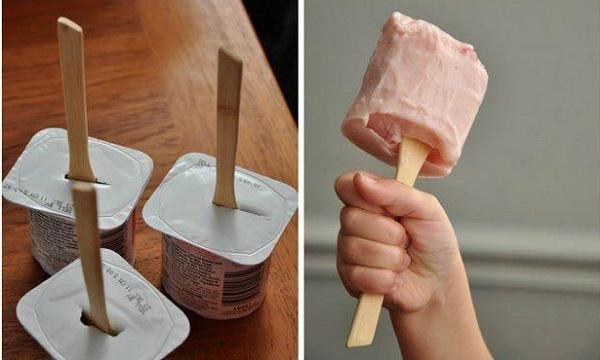 9. No nerves about the extra spots! After putting on a stick a piece of paper, you will protect your hands and clothes the baby from the droplets of melted ice cream.




10. Assorted fruits. A beautifully laid out fruit and beckon to take a bite ...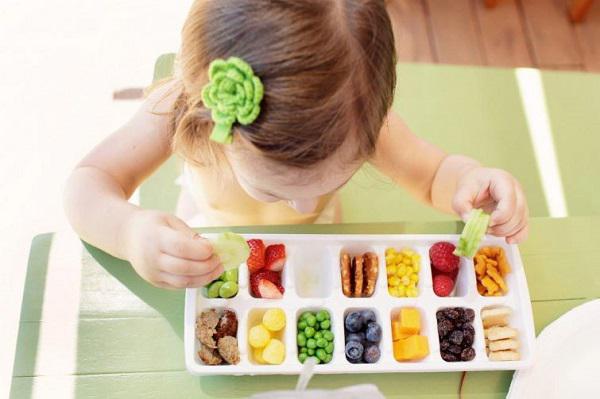 11. Substitute fries. You only cut carrots oblong slices, drizzle with olive oil, salt, and send in the microwave. After 10-15 minutes, will be ready to treat, the taste is not different from the french fries! Useful and thus delicious food - an art.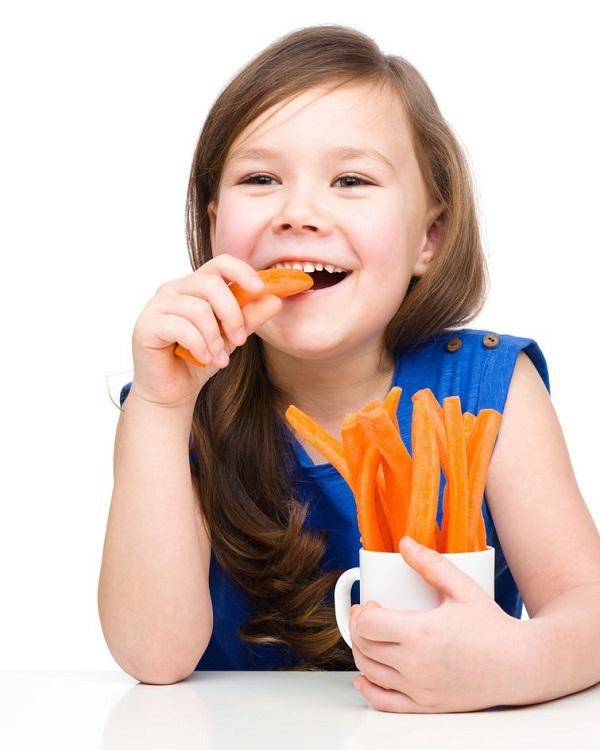 12. Fancy sandwiches. This is where the parental fantasy can roam without restraint!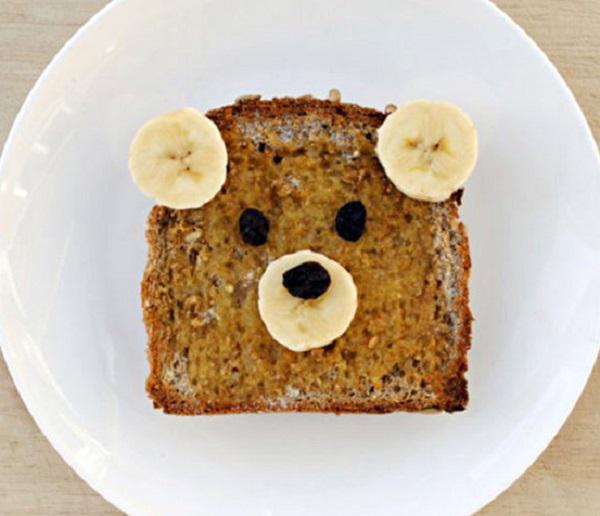 13. Neat pancakes. To pancakes obtained accurate and does not spread, pour the batter into the bottle. Children appreciate the accuracy, show that it is also important to you, and you will grow this Neat.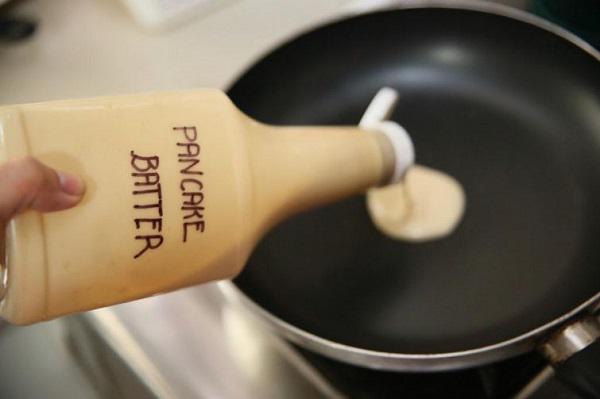 14. Funny pancakes. There are many special forms for fancy pancakes and even special pans are creating a miracle. From this pancake kid will be delighted!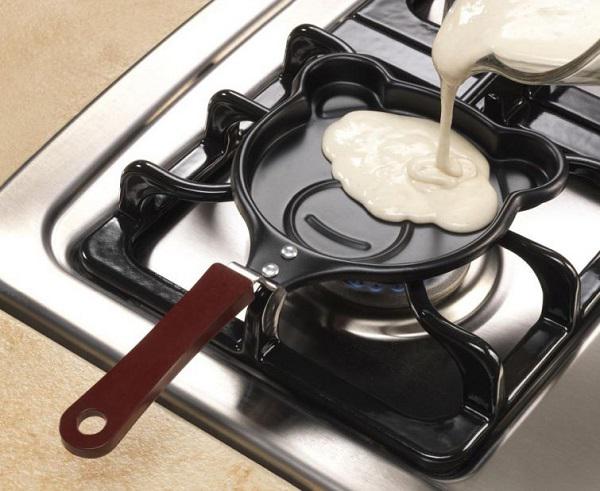 15. The order - above all else. Baby cereals is very convenient to store in tanks from the cocoa powder, cream powder and other bulk products.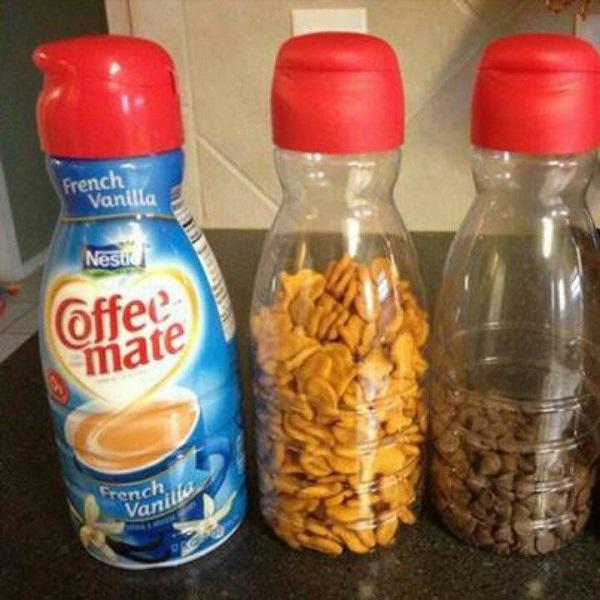 16. Sandwiches in the package with a fastener. I took and ran - did not have to think about all sorts of plastic containers and plastic bags untidy. Take care of the child, you teach him how to care for others.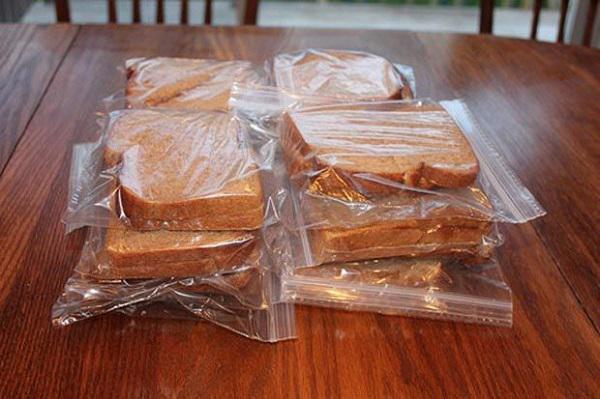 17. The juice that is not bottled. Turning glass in plastic wrap, you can easily insert into a tube. The child will be happy to drink beverages and do not spill.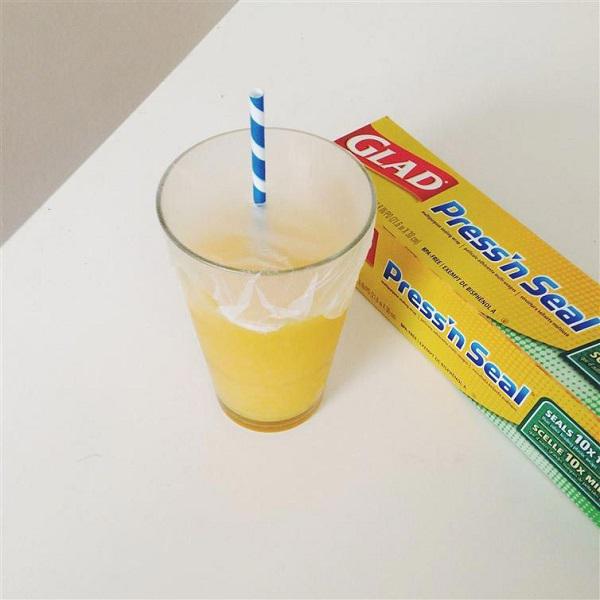 18. Life hacking for busy parents. With the help of two ordinary plates can be quickly cut in half the tomatoes and grapes. In one fell swoop!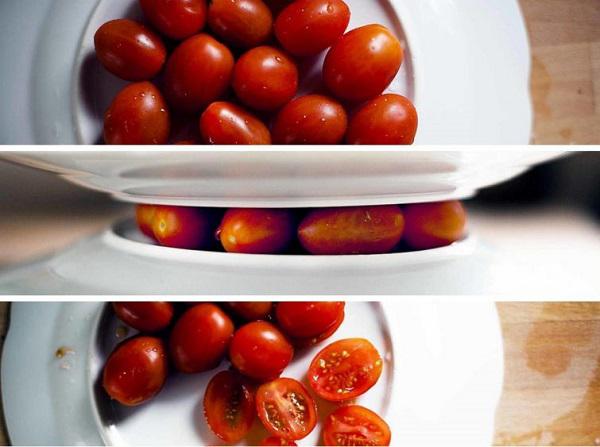 19. Potato pancakes in a waffle iron. A new species of the famous dishes! What would happen if a waffle iron to try to make an omelet?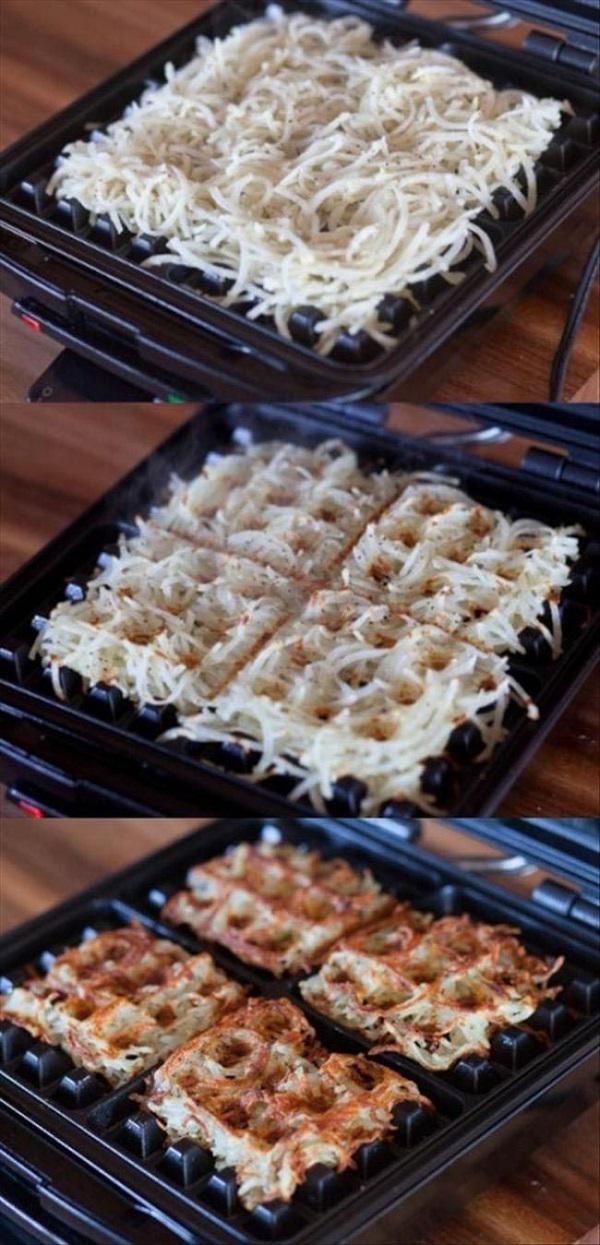 20. Ripe bananas. Unripe bananas can be easy to make sweet and ripe - simply put them in the oven for a few minutes.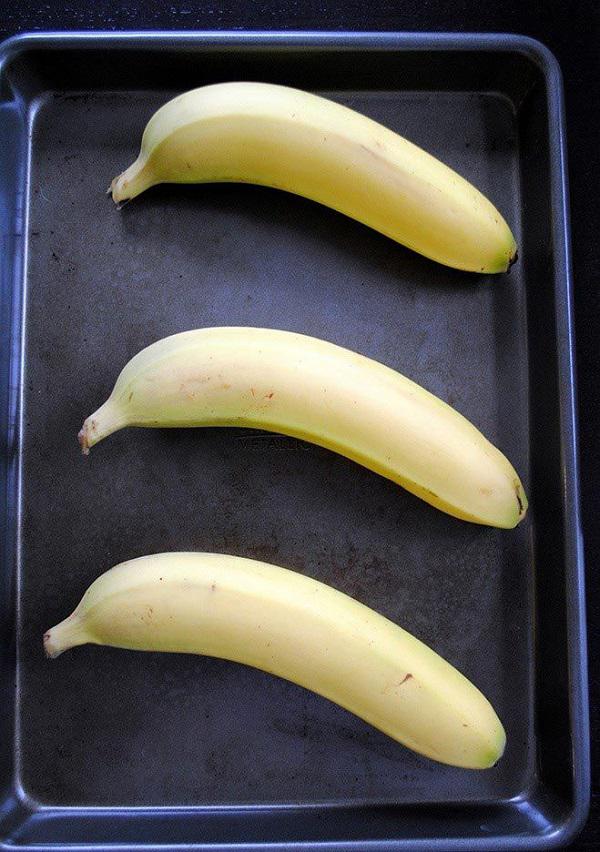 21. How to save the cake. The cake will not dry up, if you overlaid incised edge slices of bread, fixing them with toothpicks.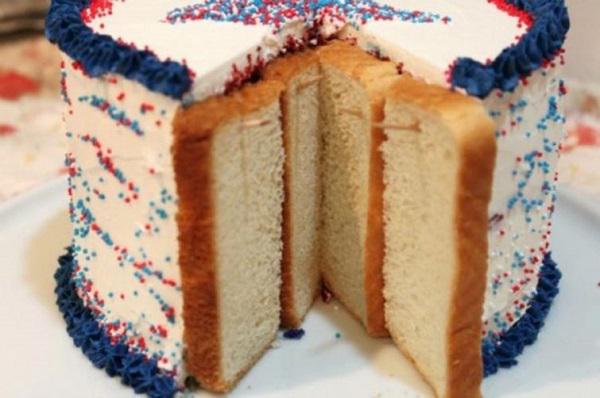 22. Experiment! Use your imagination, and miracles begin to happen. To try and do something that will impress your child - such a pleasure.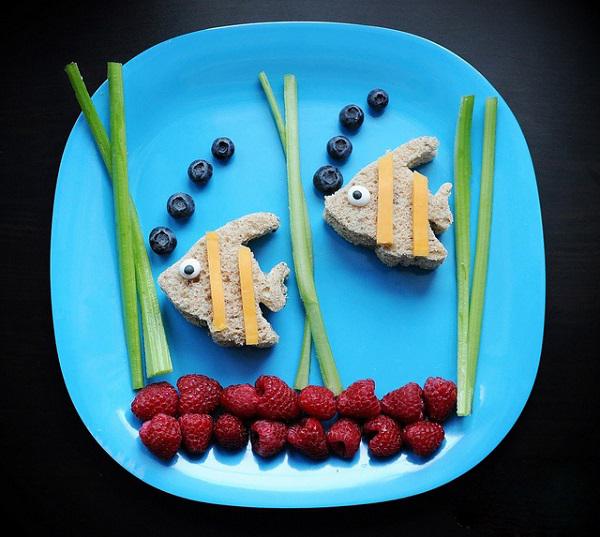 23. Bento. In Japan, all carry a bento - containers for food. That's what love baby! My son loves boxes with lids, and a plurality of compartments, which can be folded in a variety of foods. Well-decorated container for eating catches children's appetite.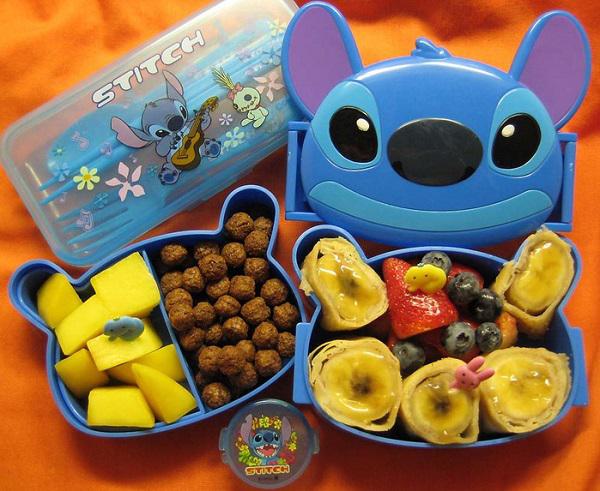 24. Playing with food. Playing with food is possible, but only by the rules of their parents. The idea is great!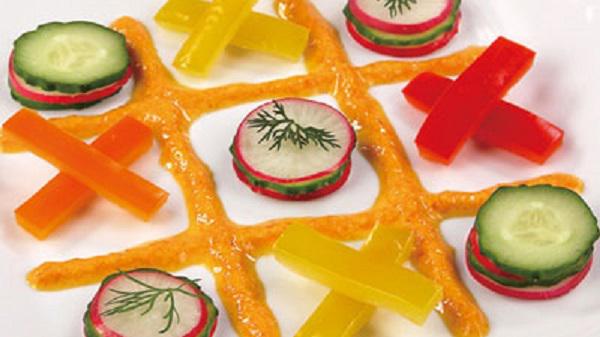 25. Little cook. Admission experienced parent: that is cooked on their own, will want to eat! Is attached to the child's cooking, and problems with appetite and whims while eating will be much less. You can start even from an early age - 2 years baby is easy to make a sandwich from the prepared ingredients.






Food for the child should be fun! Parents should always remember that the quarrel, shouting, forcing while eating are not allowed. This not only violates digestion - suffered psyche baby. Better to let the hungry well ask himself is, everything would be better.

Share these tips with other parents! Perhaps for some it will be a real escape.

via takprosto cc