I wonder if you remember your favorite fairy tale? Quite a strange question in an article about the recipe for crunchy cucumbers, do not you? My kids every night, again and new, happy to hear about the three little pigs, where the main moral - "build a house until the summer." That is to do things well in advance and you will have happiness: and did not you die from the cold in the dead of winter, and you will not become a snack for the gray wolf. Speaking of snacks. If morality tale "The Three Little Pigs" is not alien to you, and you will be happy doing conservation in the summer to treat family something delicious in the winter, then this recipe is for you. Crunchy cucumber will surely adorn your Christmas and New Year's table!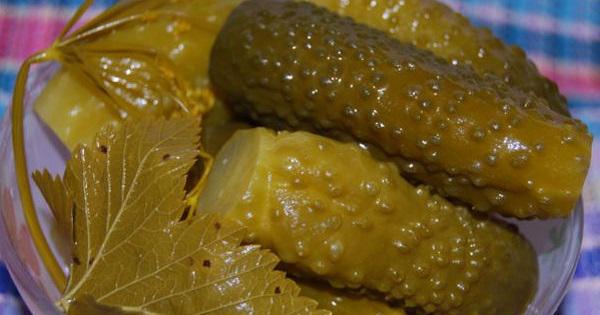 Ingredients:

small cucumbers; 2 tbsp. l. salt; 2 tbsp. l. sugar; 1 tbsp. l. vinegar; 1 head of garlic; 3 oak leaves (grape), cherries and currants; 1 sheet of horseradish; 1 bunch dill. How to prepare:

1. Wash cucumber and leave in cold water overnight (if not possible, then at least 2 hours).
2. The leaves are washed, we shall cut strips of a sheet of horseradish.
3. Peel the garlic, cut the cloves in half.
4. Put in jars garlic, dill sprigs and leaves.
5. Lay zaley cucumbers and 1, 5 liters of hot water.
6. Leave for 20 minutes, then the water pour into a saucepan, add salt and sugar and bring to a boil. Pour the vinegar.
7. spilling marinade on banks. Banks rolled up to wrap up and leave to cool slowly.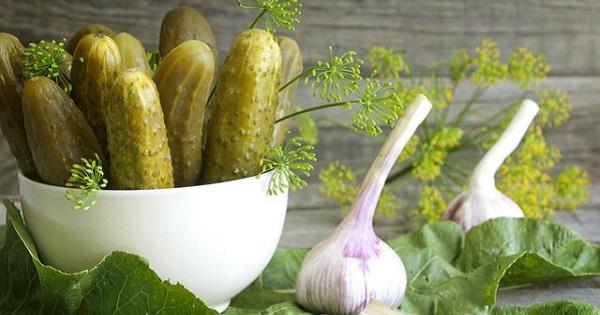 In recent years, fewer vsë housewives prefer to "suffer" with conservation. Some justify this laziness, the other - the absence of their beds with organic vegetables and arrange third spin, which are sold all year round to the nearest supermarket. And how do you feel about conservation? Share with your friends with this recipe crunchy cucumbers! Maybe they, too, want to be pampered this winter very tasty snack. Bon appetit!

via takprosto cc