Regular coffee can give magical powers. Yes, this is no joke! If you get creative, in the usual cup of drink you easily add a large dose of good humor and beauty. You can try and make it a miracle for a loved one, but you can - try more and more to please a loved one. Magical patterns of cream, cocoa and syrups are transformed into wonderful pictures, and if you follow our advice, you will create a real easy piece of art in a cup. There are several basic ways to draw on the coffee. Choose any!
Method 1. Drawing from a stencil. of paper, cardboard, thin plastic sheet or foil can be made to fit your stencil image. You can cut not only the picture but also letters. Enjoy the inscription you "make the day" of a loved one. Ready drink decorate lush cap of whipped cream. On the basis of this white will look very cute picture of spilled through a stencil for cocoa powder. The idea: instead of just cocoa, you can use a mixture of cocoa, cinnamon and finely milled nuts.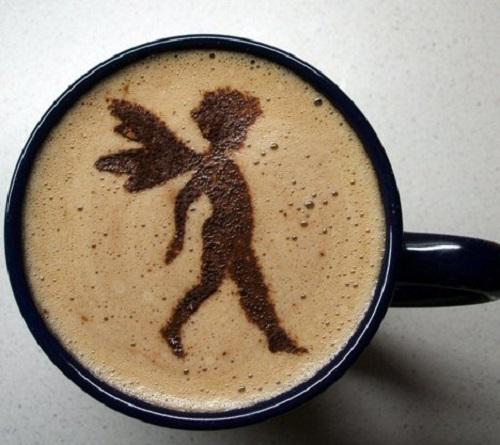 Method 2: Drawing with a syringe. The syringe for decoration of confectionery products will fit, and coffee! Take the very thin nozzle, fill the syringe with thick melted chocolate or chocolate syrup. Can be used milk, white thick syrup. Syringe will draw a smiley face, flower, zigzag, a small amusing figure. To play a huge fantasy! Do figure slowly, and you will succeed.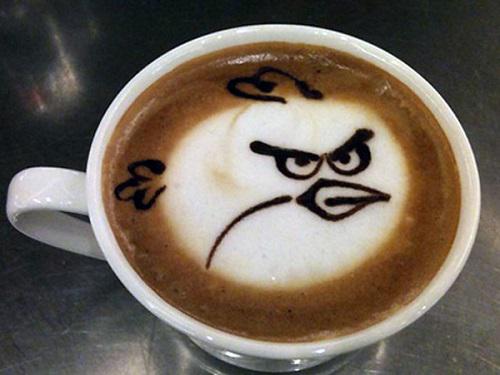 Figure 3. The method using skewers. This option is a bit more complicated, but if it is good practice, it too will fine! Squeeze out a syringe or pour a thin stream of the thick syrup pitcher of whipped cream in a cup. Now, with thin skewers Draw conceived details. There needs precise movements! Even if an attempt to draw something concrete will fail, delicate patterns make this an unforgettable cup of coffee ...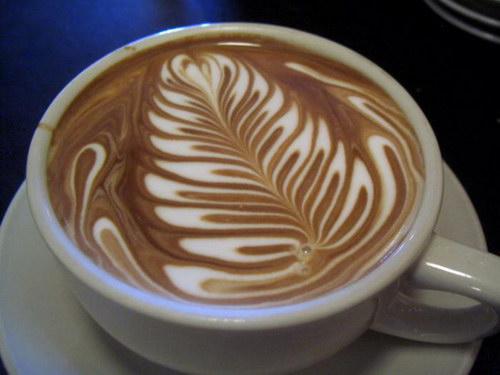 You can throw in a coffee jellies, marshmallows, marshmallow pieces - it will be original decoration. Look like a pro in paints cream video! I can not help - definitely try to make this a delightful picture. Even I'll make some coffee for that evening.







Now I love this strong flavored drink even more! Try to cook a festive coffee - for this you need to experiment a bit. Replace sugar with powdered sugar, the taste of it will be much softer. Ginger, cardamom, cloves, cumin, and even add a taste sharpness and piquancy. Very good shade coffee flavor alcoholic drinks - any brandy, schnapps, liqueur and whiskey in small numbers make it breathtaking! Do not forget about the vanillin - This warming spice is very good coffee. If you adore dried fruits, try to cut them into small pieces and throw in a cup of hot coffee. The most common US turn into an exotic treat! You will need a cup more ...

If you brought these ideas to delight, show them to their friends. Coffee - it is the inspiration that you can mix with a spoon!

via takprosto cc