This story is too good to be true: in the shelter of the small town of Potsdam, NY, USA, student Rachel Griggs completed an internship. As a child she really wanted to be a veterinarian, over time it became more and more desire, reaching its peak at a time when she studied veterinary business.
«In the last days of my internship at an animal shelter, I realized how hard it was to leave all pets. All they miraculously become a part of me », i> - Rachel said in a trembling voice.

The hardest part for her, of course, was a farewell to Tim cat, whom she was very fond. He - the first of its wards in the asylum. Only because of her help and patience of small animal I was able to eat normally. «I carefully pulled it out of the box and put it on his shoulders. Immediately Timmy instinctively clung to my neck and began to purr. I hail the tears rolled down her cheeks. I just could not and did not want to throw my Tim's in trouble! » I>

Unfortunately, students on campus are not allowed to keep pets. Despite this, Rachel was not going to surrender and fought for so long that her mother decided to take the cat home. Rachel made his own. Terrific.

In this photo - Rachel and Tim.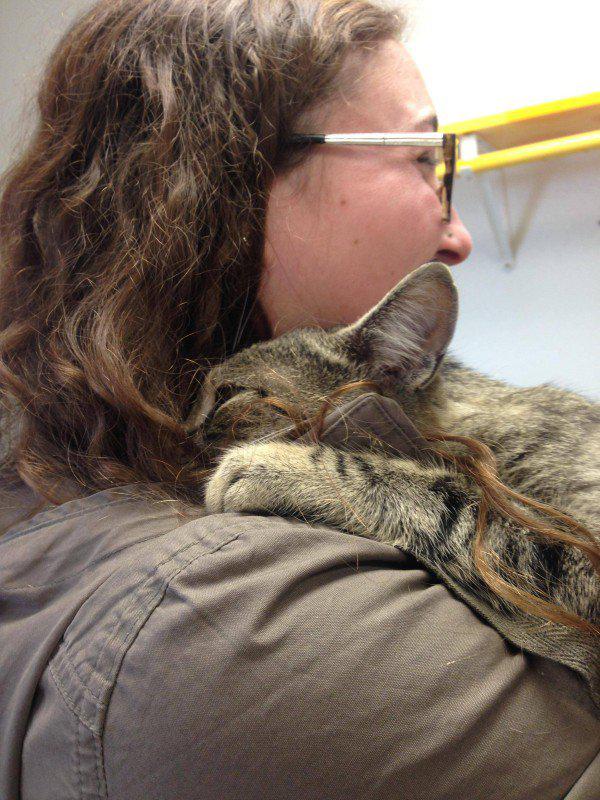 Her practice came to an end when the cat picked up on the street, and he was under the care of the girl.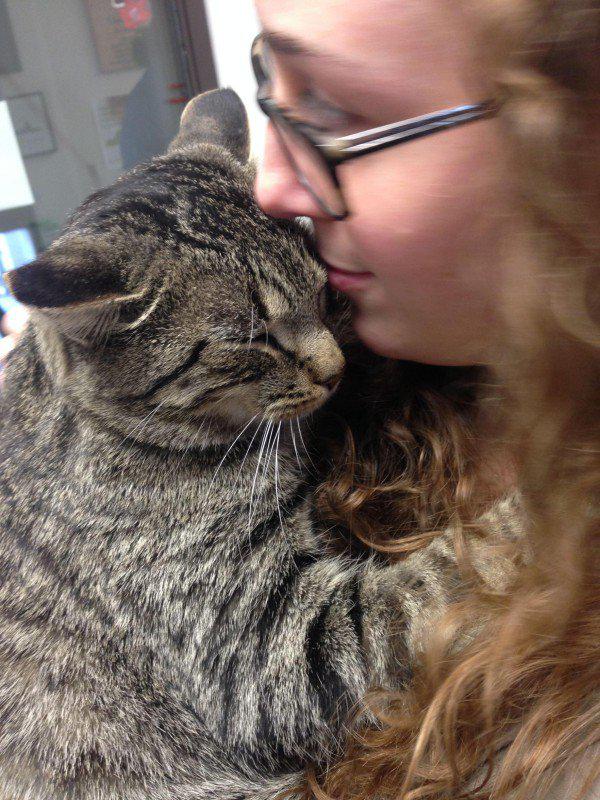 «From the beginning, he spotted me. Then simply refused to accept food from the hands of others and did not give his ironed ». I>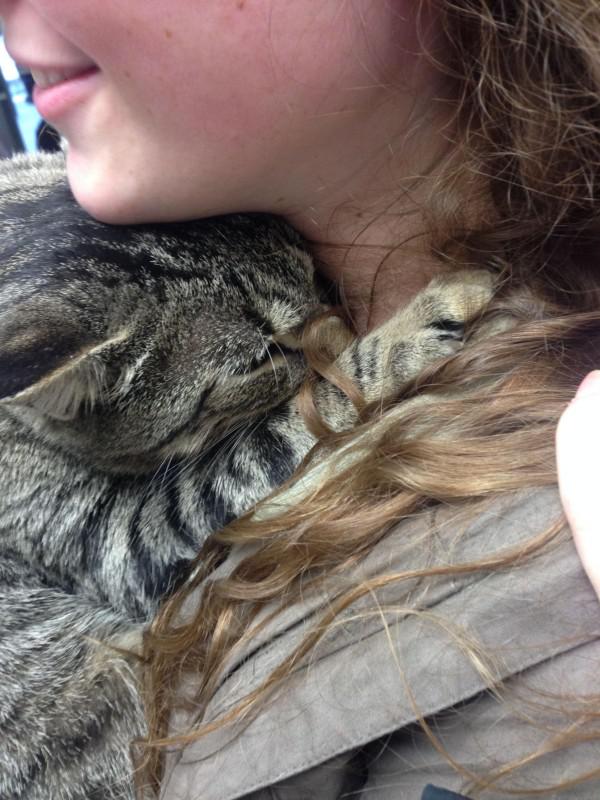 Rachel is not ashamed of his tears: «For me, our contact with Tim was something very special as well as for and cat!» i>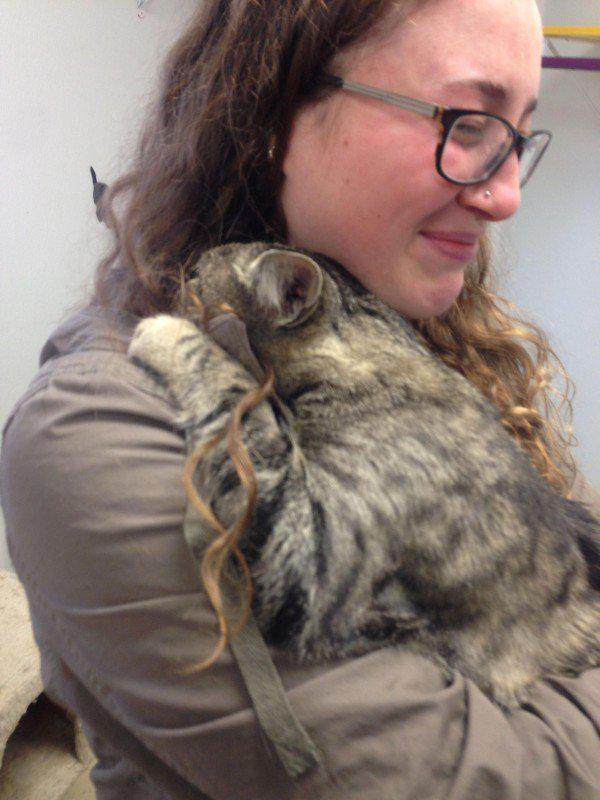 As for me, this story is like a fairy tale: all's well that ends well. Delightfully, when human and animal contact is so powerful. So much so that they can not be divided. Kindred Spirits - how else to call it?

Share this wonderful story with all.

imgur.com/3rwof2u