Odeyt - extraordinarily talented street artist from Portugal. Man draws incredible 3D graffiti that seem to be floating in the air sculptures.
Even looking at the graffiti in a few minutes, it is difficult to believe that it - drawings. The fact that the favorite method Odeyta - anamorphosis, that is, creating optical illusions. Street artist carefully draws all the shadows and highlights, paying attention to the smallest details. Sometimes it seems that this work emit light. It makes you want to come up and touch it!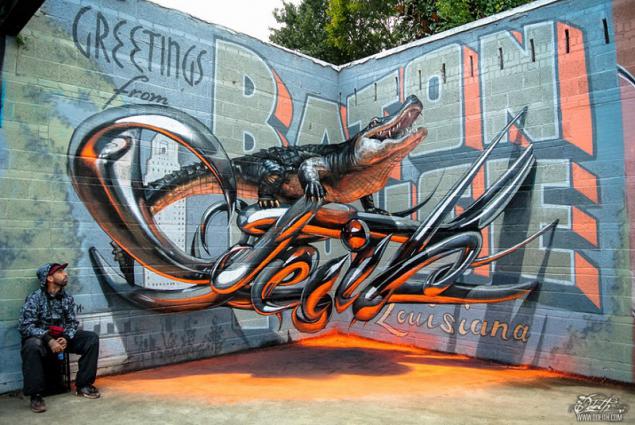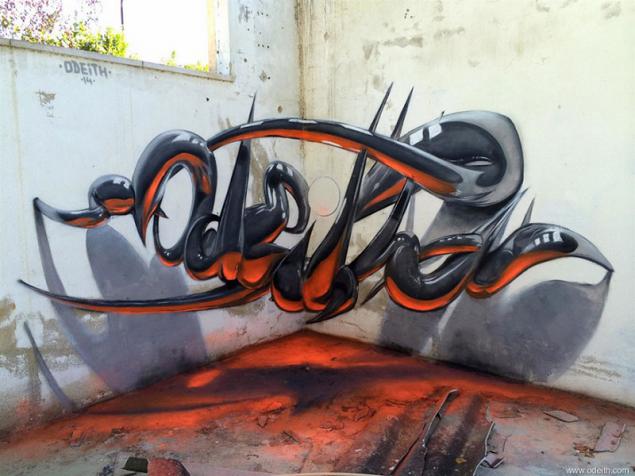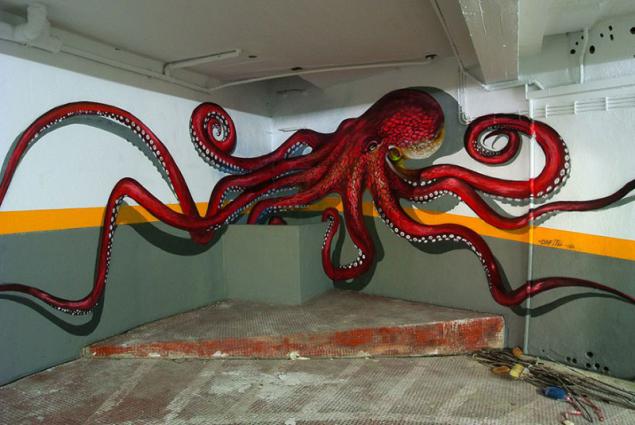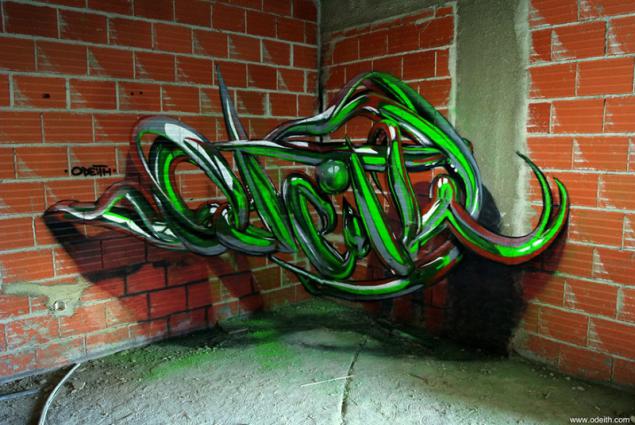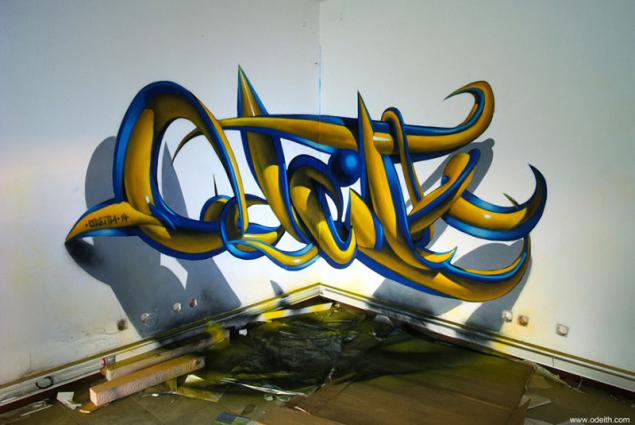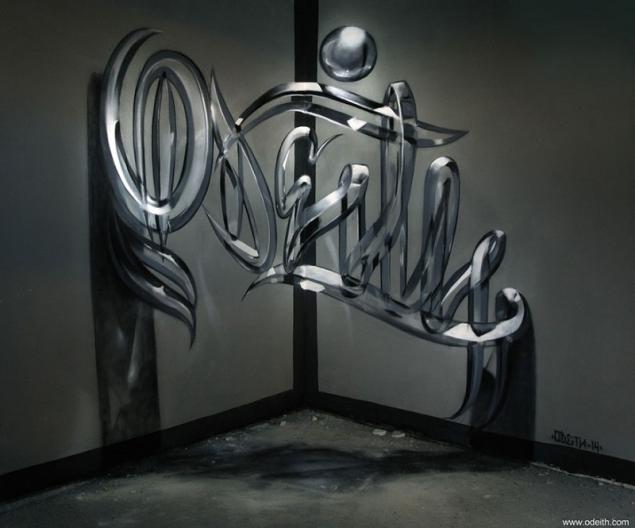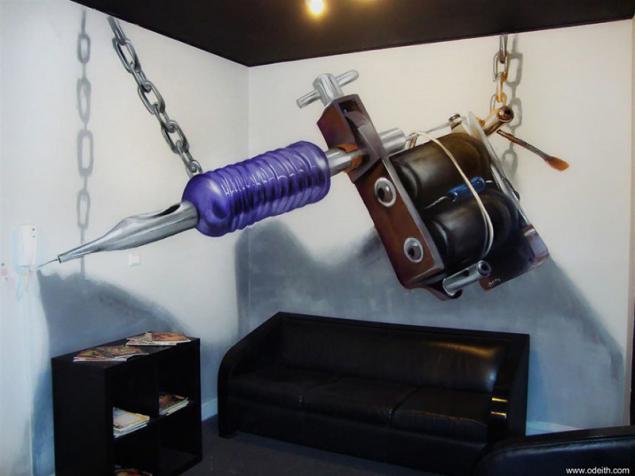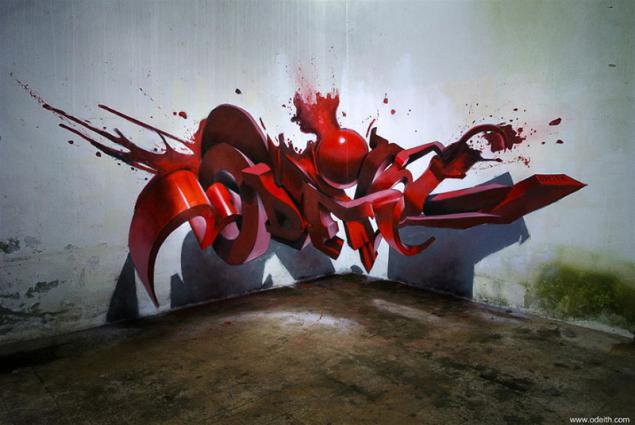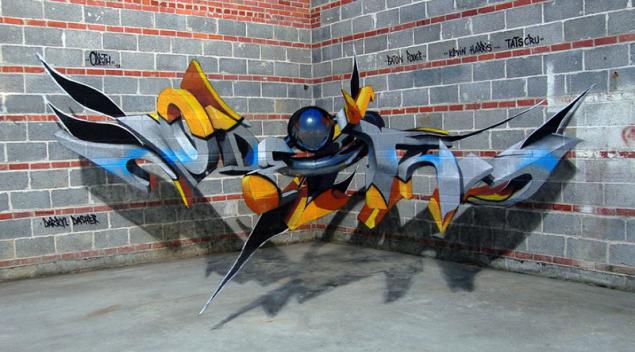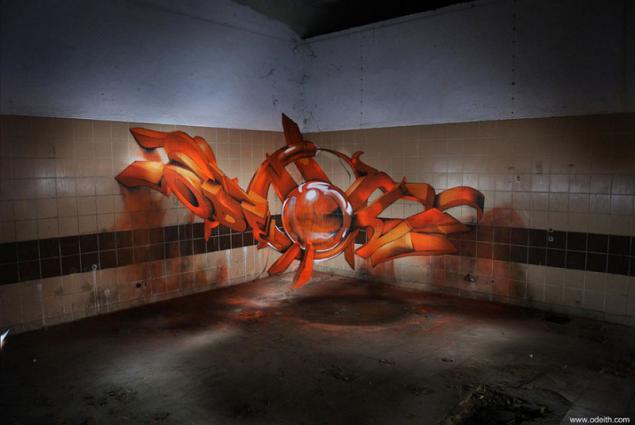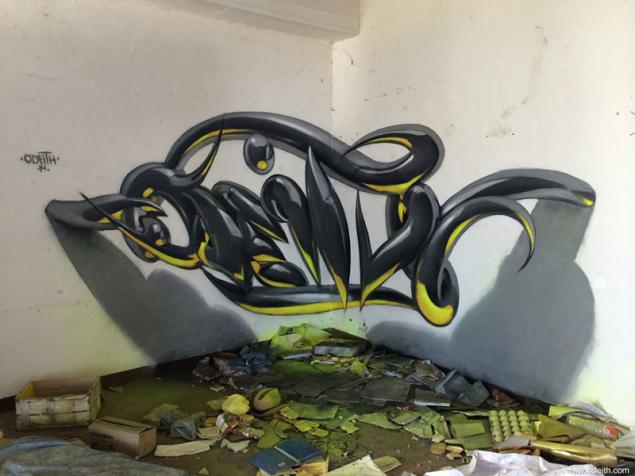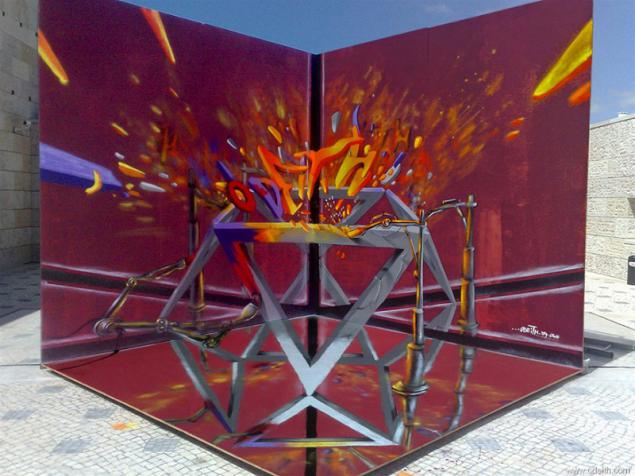 It's incredible! I'd like to look at such live graffiti. This guy is definitely a lot of talent, and he is worthy of international recognition. I hope that soon he will delight us with new brilliant job.
Share this post with your friends, because this street artists must learn everything!
www.odeith.com/