Since the appeared in the city a lot of different shopping malls, supermarkets and other stores, people are less likely to attend all markets. But any hike on the market - it's a whole ritual. There you can walk imposingly few hours searching for the best prices and still buy the product from the very first seller. The market allows you to trade, if it is, of course, the right market. And indeed there is some romance in this mall, huge shelves and colorful vendors. Speaking of the past, and we want to talk about today. We all know that as a seller people are different. Many of them want to attract buyers with their homemade signs. And among these inscriptions are periodically come across works of art ...
Here strict division of territory!


Fresh from the garden ...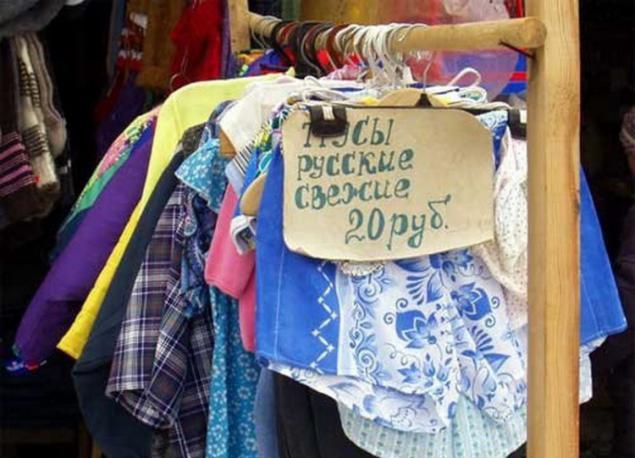 How are they different?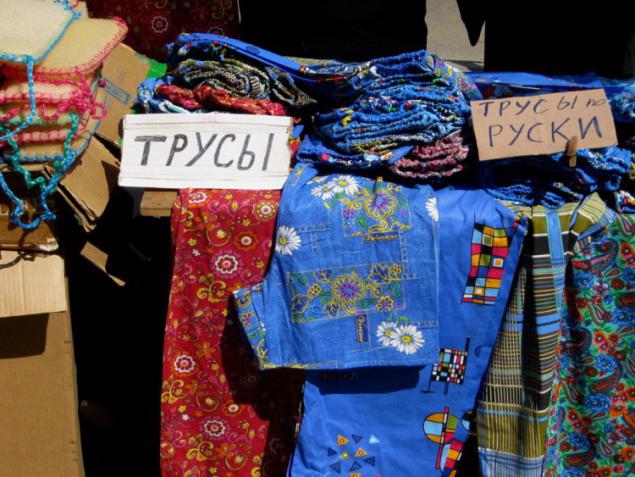 And this is logical!

example can be?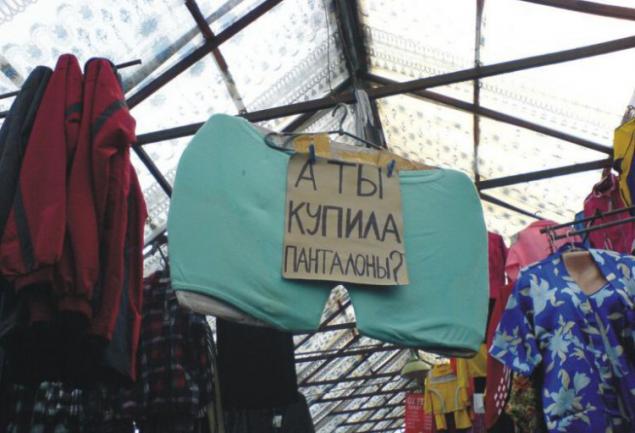 Gods marketing!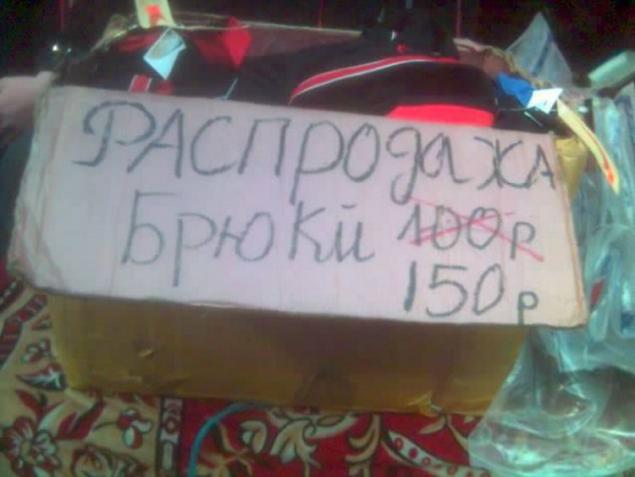 Yesterday notebooks were thick, but 5, and today thin, but 3 ...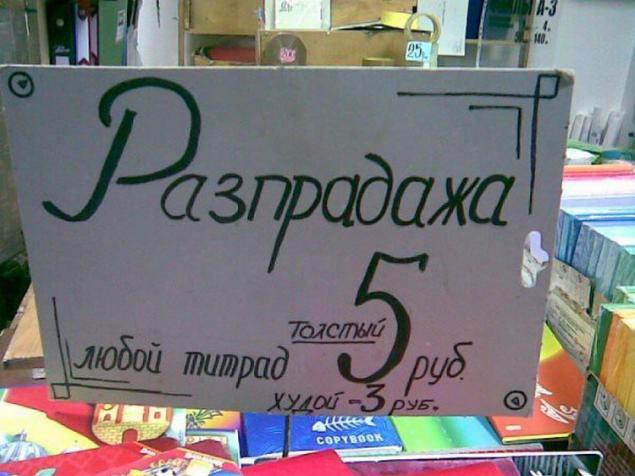 Go to the grocery market, there is more color!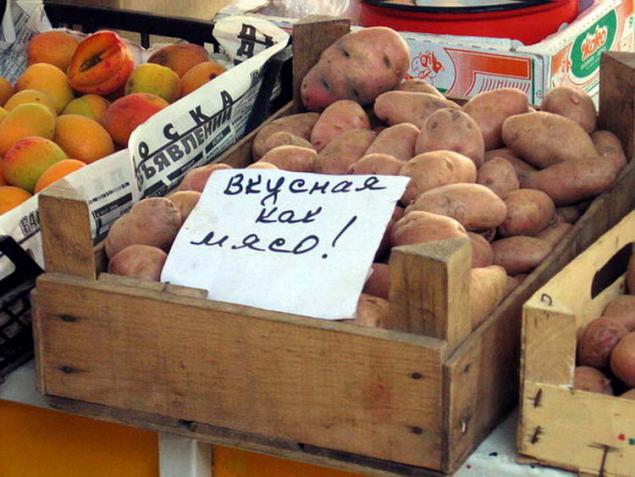 And the wrong way do not iron!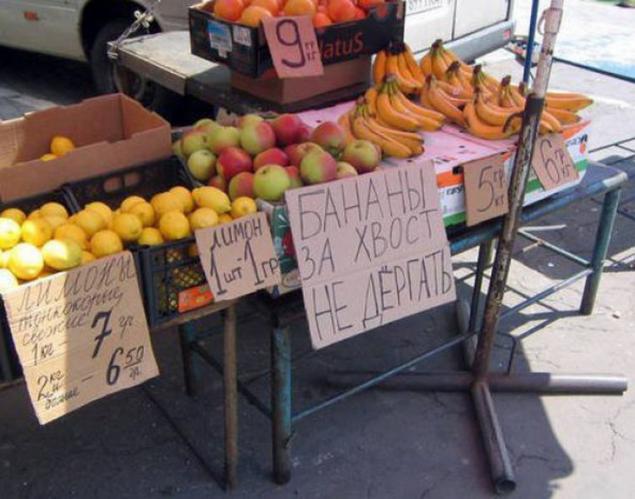 Sniff ears ...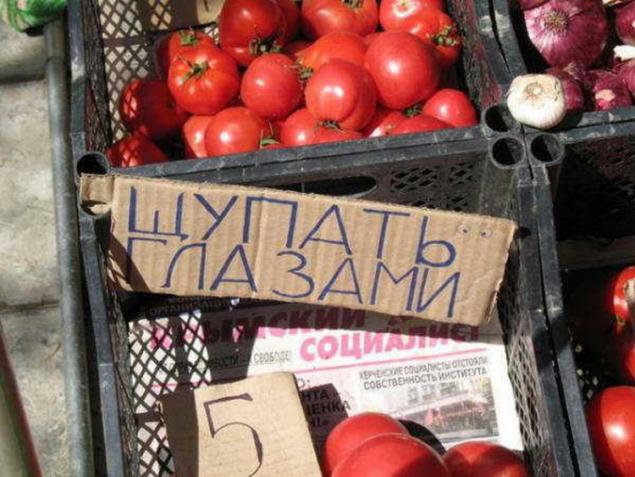 From all illnesses.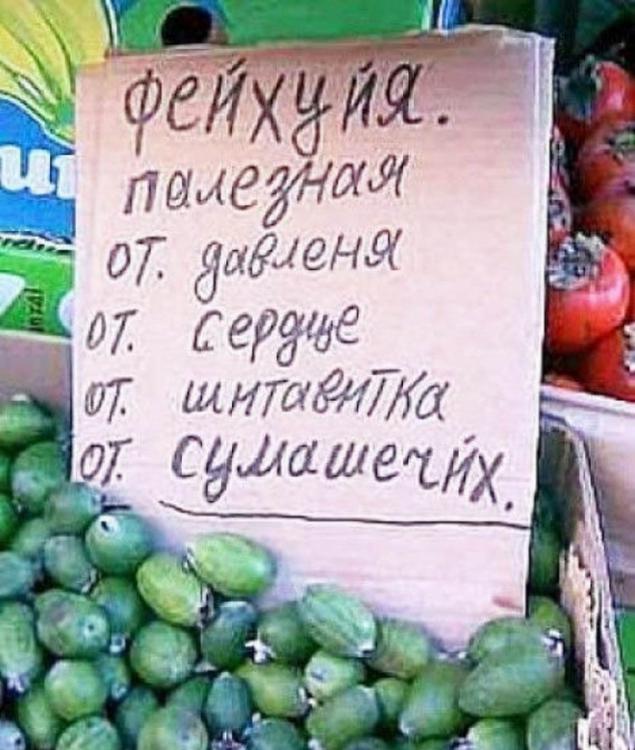 And if you hugged, then do not have to chew on ...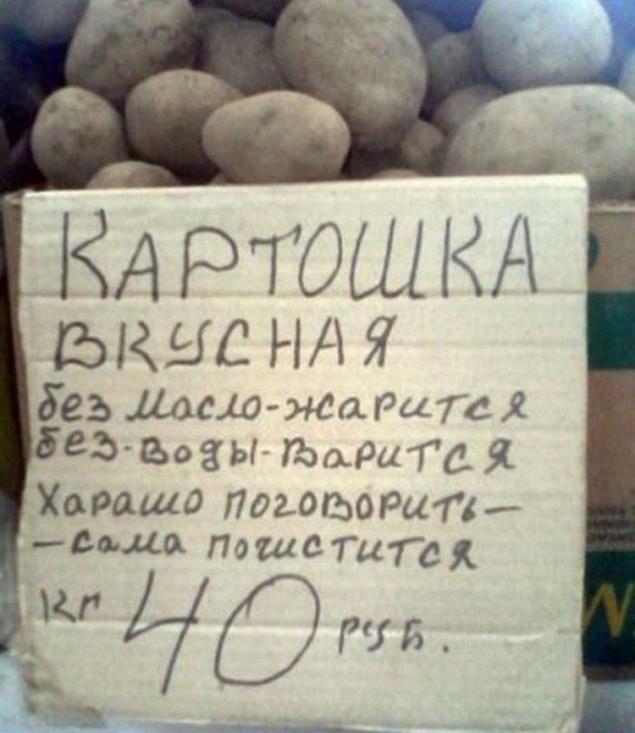 It's sort of this?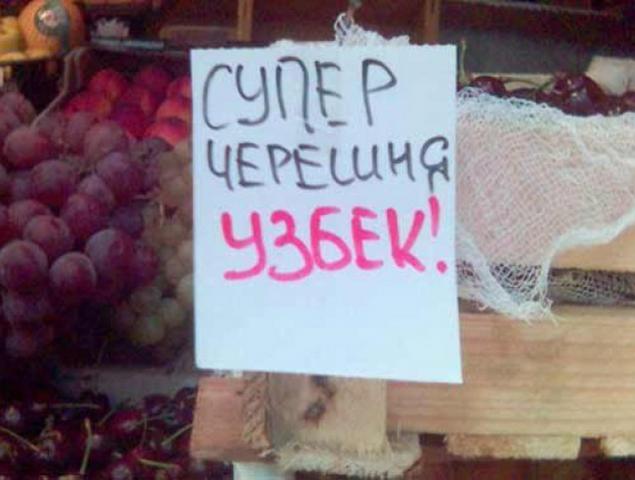 Although watermelon listen to me ...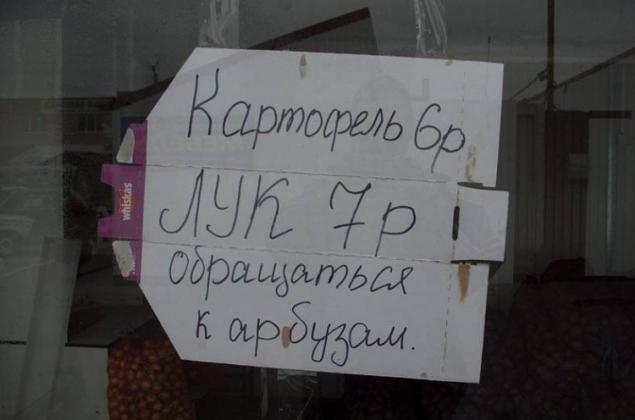 Severe!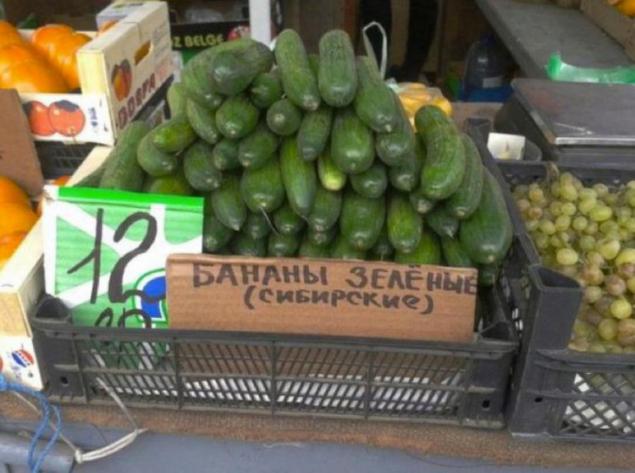 produces Snikersyan family.


nomadic meat.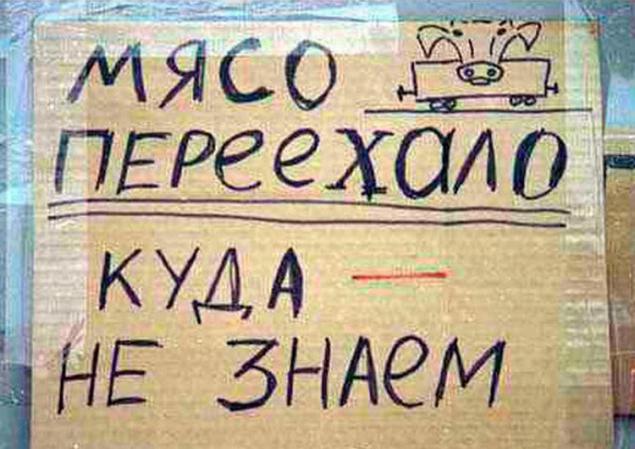 If not enough, I have run over!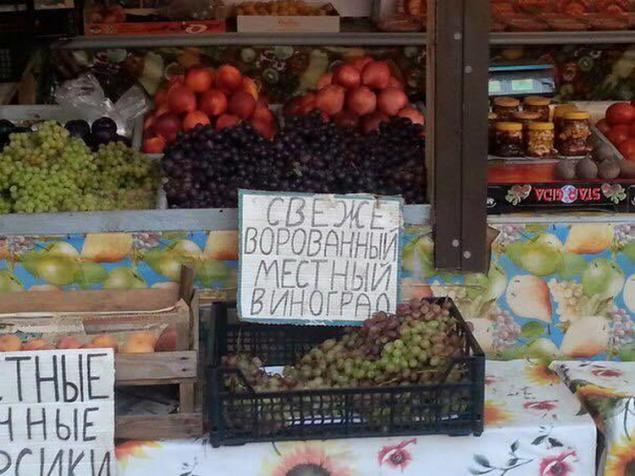 Here and met.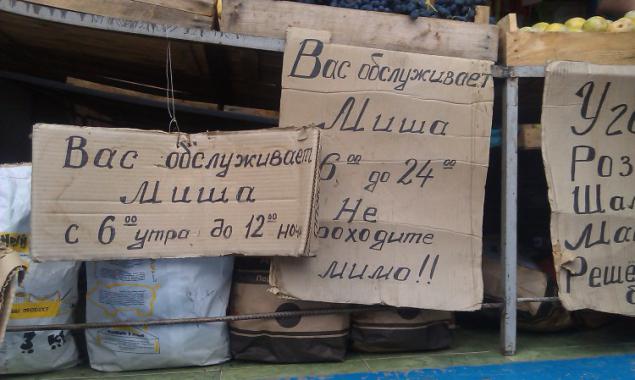 Today, apparently, everything!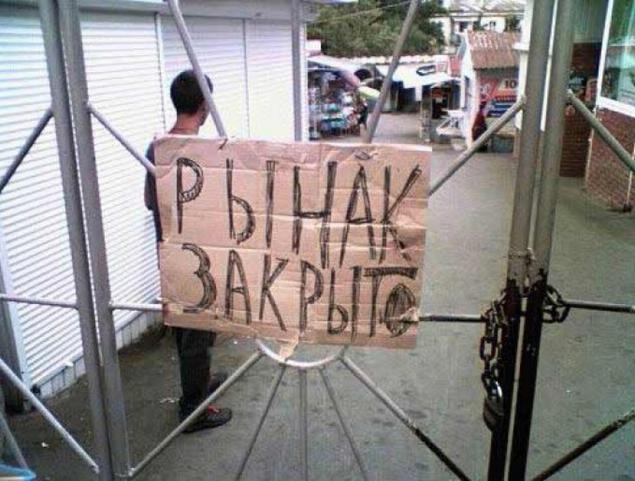 I think it's brilliant. Here, even if you do not want all the same note and in fact this is the purpose of those who make such an inscription on cardboard. Tell us about these masterpieces to your friends, they will appreciate this folk art.

via ofigenno ru