Like in overcast rainy weather, being at home, looking out the window and enjoy the dancing drops of rain on the windows. And if we wrap up warm blanket and turn on quiet music, I immediately feel a sense of indescribable comfort. Such was the love of a strong rain shares with me the Irish painter Francis McCrory. More than that - he is able to portray him, even on the canvas. However, the guy loves to look at the rain are not at home, and during the drive.
The young wizard creates amazing hyper-realistic paintings of rainy landscapes through the prism of glass machines. Since the Irish style defies customary forms, his work with courage can be called unique and intriguing. It's definitely not pictures?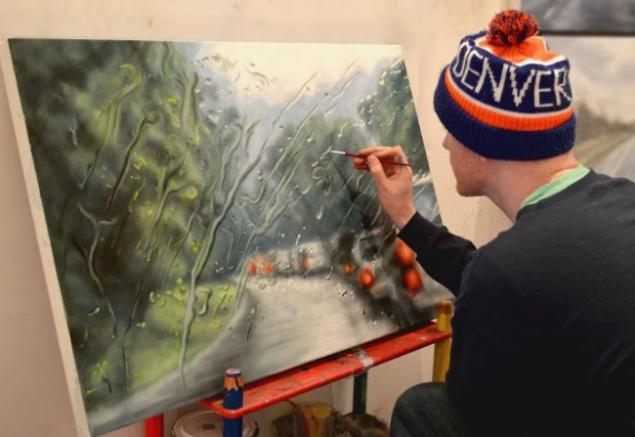 Irish artist Francis McCrory is considered one of the most interesting young artists. He twice Stavan "The best young artist", twice received the award Diageo, and even he was awarded the Prize of KPMG in the category "Best New Artist" at the Royal Academy exhibition of Ulster.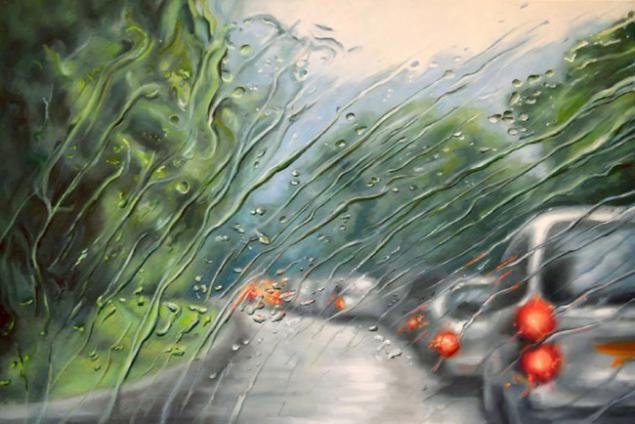 The guy creates a superb hyper-realistic paintings depicting rainy landscape through the prism of the glass of the car.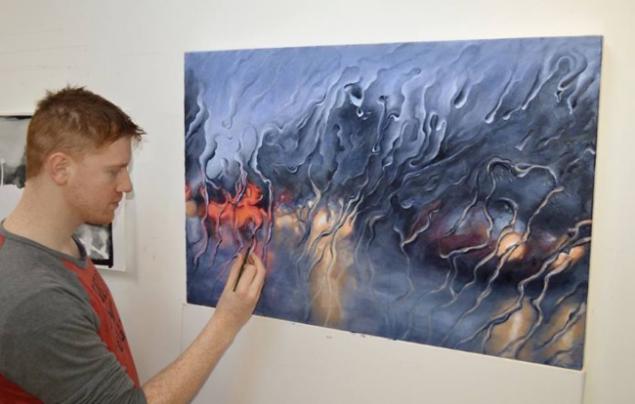 young master himself says: « I like to watch the distorted abstract patterns, which are formed by the falling drops in the rain. In this there is something unreal and attracting i> ». B>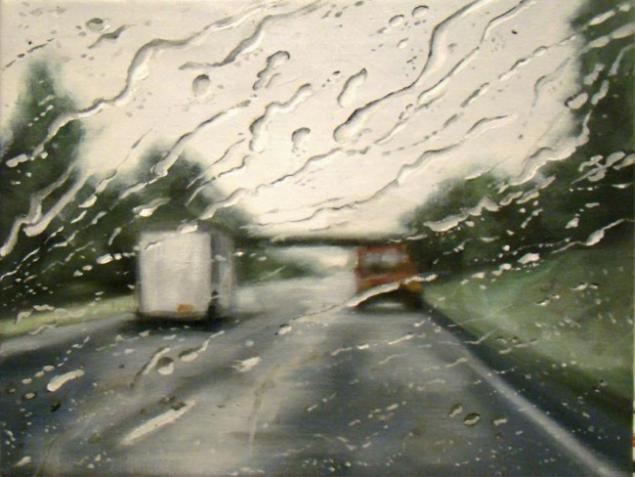 When you look at a very realistic operation talented master immediately it feels as if you sit inside the car and watch the bad weather inside. B>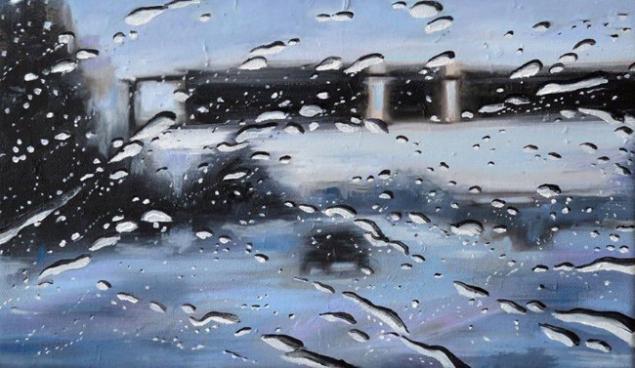 The first two exhibitions of paintings of Francis held in Belmont Tower and Gallery of the Emerald city of Belfast. Connoisseurs of his work immediately bought up everything. B>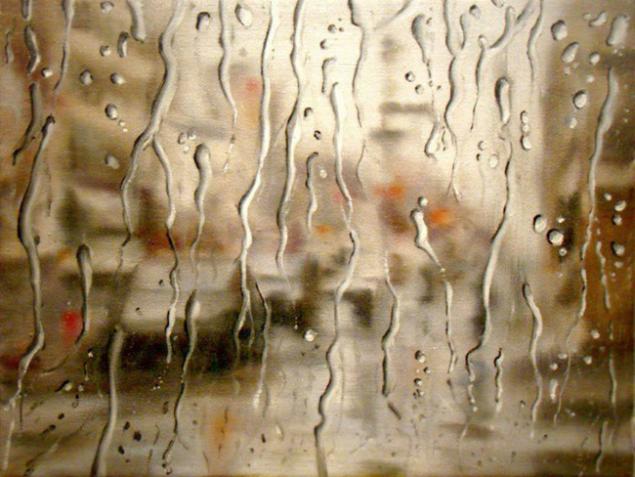 Works of Francis already included in the list of the best private collections in the world.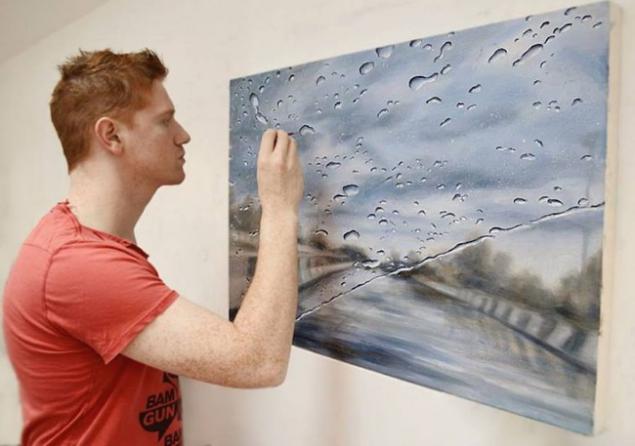 One can only admire the masterpieces of the young and very promising artist!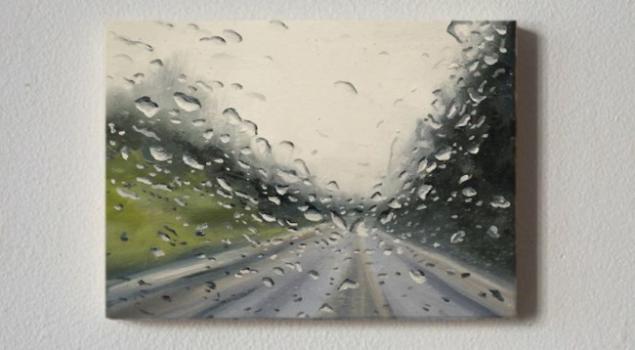 And you like his work?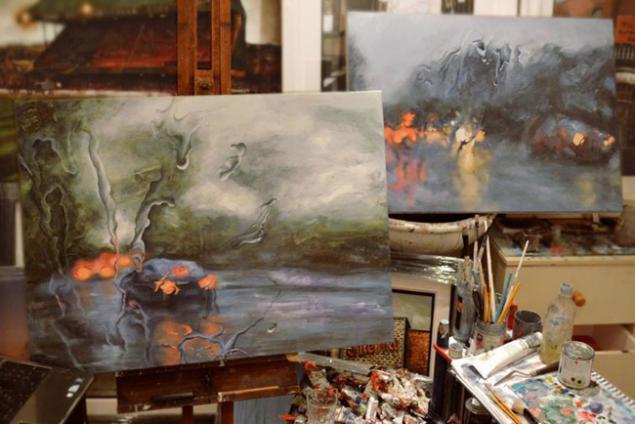 I have no doubt that the talented Francis McCrory great future. If you're as much like his realistic paintings, like me, be sure to share them with friends. Provide them with a small portion of the rainy calm.

via ofigenno ru