Ghastlier incident occurred in the town of La Entrada in Honduras. Bermennosti 16-year-old girl named Neysi Perez (Neysi Perez) were buried alive. The fact that she is still alive have learned only a day after the funeral ...
There were no signs of the tragedy. Neysi recently married and was on the third month of pregnancy. One day she came out of her house to go to the toilet in the yard. She did not return for a long time, and the parents went to find out if everything is okay with it. To their horror, they found her lying on the right path. Neysi writhed in agony, and her mouth was foaming.
Because the girl's parents is quite religious, they felt that Neysi possessed by an evil spirit. Therefore, they summoned a priest to conduct an exorcism. Unfortunately, the expulsion of the spirit does not work, and she finally ceased to show signs of life. Call a physician only noted her death.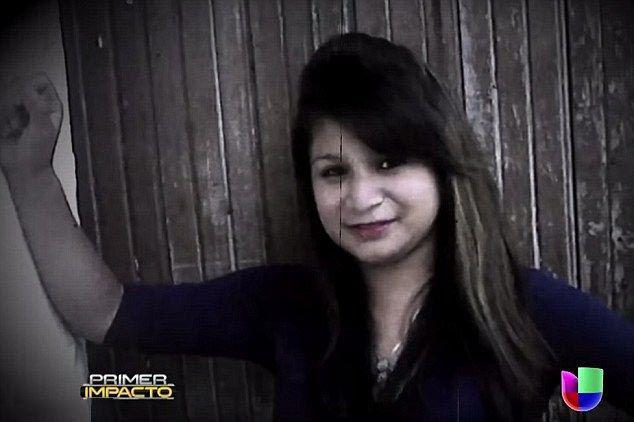 Neysi dressed in wedding dress and buried in a concrete vault. That is the coffin of a woman is not committed to the earth, but simply walled in the burial chamber. What a surprise it was her husband, when the next day he came to honor the memory of his beloved, and he heard a knock on the inside, and the cries for help!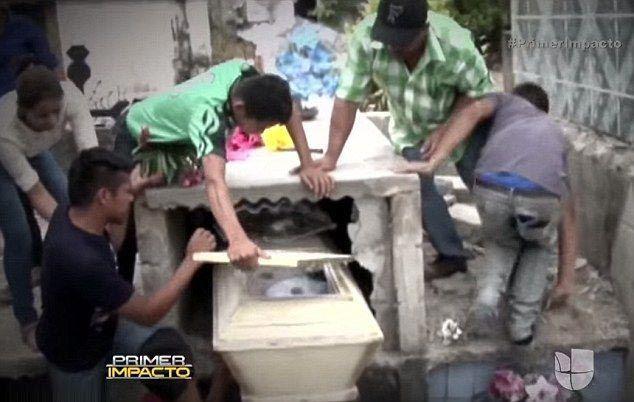 "I came to the cemetery, and put his hand to the grave Neysi. Suddenly I heard a knock inside and cries for help! I just could not believe it! I was full of hope and immediately ran for help, "- says the girl's husband, Rudy Gonzalez.
He immediately ran to his family, he returned to the cemetery and they all began to destroy a concrete vault. The coffin was removed and opened to the outside, but unfortunately, it was too late ... The girl's body was still warm, and her hands were bruised as she was trying to get out. This indicates that it is really buried alive. In addition, the damaged glass window in the lid of the coffin.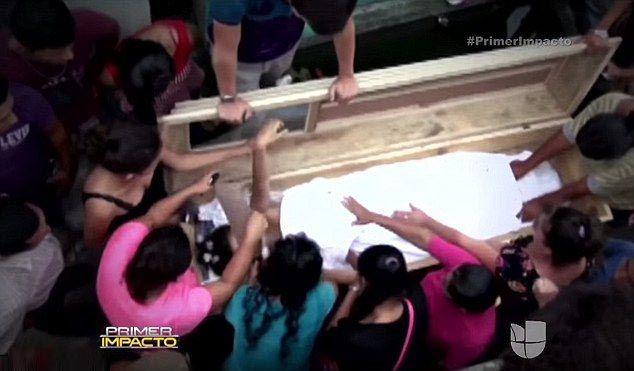 The girl was taken to the hospital, but there is a re-recorded her death. Inconsolable relatives had for the second time to bury Neysi the same crypt.
Doctors believe that Neysi had an attack of cataplexy, due to a strong shock. Because of this, completely lost control of his body, and the person does not respond to external stimuli. Perhaps because of fear or stress, even a strong heart stopped. Her parents say that shortly after they last saw her alive and close to the street, shots were heard, which could lead to panic attacks have Neysi.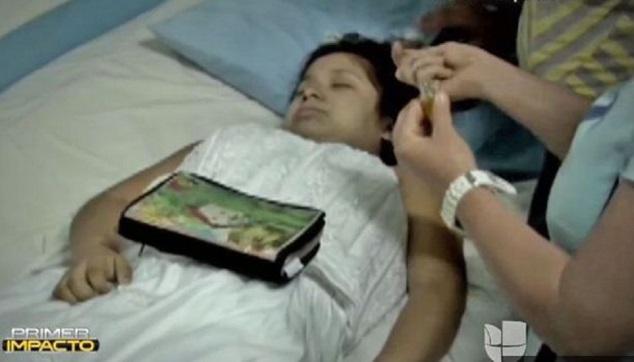 It is unbelievable that such incidents occur so far! After all, it would seem, the level of modern medicine is to eliminate such ... This story strikes to the heart. Share these lines with their friends, they will also be moved to the depths ...
www.independent.co.uk/incoming/pregnant-teenager-neysi-perez-wakes-up-in-coffin-a-day-after-her-funeral-10472094.html