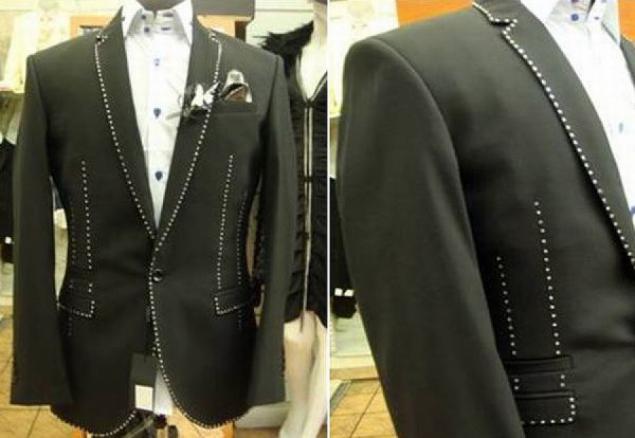 The absolute record for the value !!! .. This element of men's clothes sewn from the most expensive cashmere, and the lining is made of luxurious silk and also decorated with a scattering of diamonds. Manufacturers of this masterpiece took more than 600 hours of manual work. And work was something, because the hand sewn 480 diamonds, each weighing 0, 5 carats.
Price of the issue: 900 000 $
Designers are planning to make a total of three such suits, the first was made for a wealthy French gentleman.