Autumn came into its own. It's time to insulate. What could be cozier and more elegant than clothes made of cashmere, a material that literally created in order to be feel comfortable and at the same time luxurious.
Designers by global fashion houses are well aware of this, therefore from season to season bring to the catwalks of models dressed in a variety of products made from 100% cashmere. In the collections of the season autumn-winter 2014/2015 you can find coats, capes and sweaters made from this fabric. No wonder, because cashmere is a perfect fabric for elegant, comfortable and warm clothing for the autumn season.
The history of cashmere
Cashmere is called a thin undercoat of wild goats Carpa Hircus, most often occurring in the mountainous regions of Mongolia and China. At the time, the value of cashmere celebrated Persian merchants. They taught in the XI century the local artists work with this material. In those days the cloth is called "pashmina", his second name was acquired through the Kashmir Maharaja, who was the first to realize that cashmere can be earned, and made its production on a larger scale.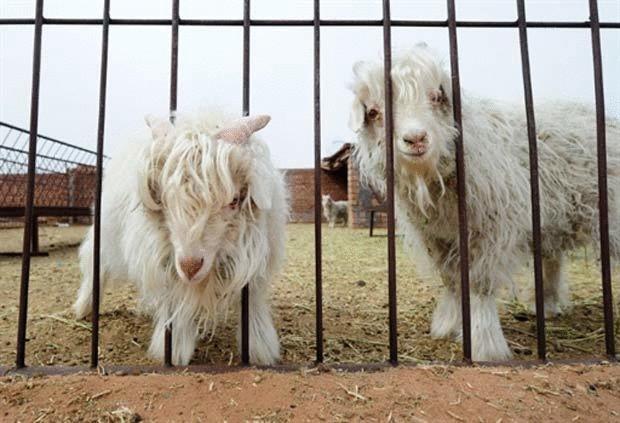 Work on making a gorgeous fabric from the wool of mountain goats is time-consuming. Modern pricing of cashmere things, explains that today failed to fully mechanize the process.
Most Asian rulers basically lived in cashmere. From it was manufactured the clothes, almost all of the furnishings – curtains and canopies, and blankets for the animals. It is known that the founder of the Mughal dynasty, Muhammad Zahiruddin Babur of the XVI century, was an avid fan of cashmere in his treasure room, there were several hundred rare pacmin, embroidered with gold and precious stones.
Europeans introduced the cashmere Napoleon. Fashion historians write that the Egyptian booty was attended by cashmere pashmina that future French Emperor gave it to his wife. Josephine appreciated all the advantages of cashmere, and since then all her shawls specially made from him, and she has amassed a large collection of these wonderful accessories.
Following the French lovers of fine cashmere is interested in all the ruling dynasties of Europe. Cashmere shawl at the time, testified not only that her mistress belongs to the higher strata of society, but also that she has excellent taste and finely versed in fashion.
In the twenty-first century in the fabric store presents a wide range of cashmere, including synthetic and cashmere ensemble with a wool, acrylic, cotton – anything but pure. The reason: expensive. Today, under the guise of cashmere can sell anything, even one hundred percent acrylic, so very carefully look at the label.
How to choose quality cashmere thing? There are several points on which it makes sense to pay attention to when buying things from cashmere:
1. Product weight
Cashmere yarns are made of fluff, so this cashmere airy and light. If an item of clothing has a tangible mass, then rest assured: before you fake.
2. Softness
The main difference between the cashmere is soft, so there is enough just to touch the product to understand how it is "right". Also pay attention to lint: they do not in any case should not fly in different directions at the slightest touch – this indicates low quality material.
3. Double thread
The label must indicate that the unit is of the double strand. This is important because the standard cashmere thread three times thinner than a human hair, so the products of yarn, double twist are more durable and wear resistance.
4. Pellets
Pilling on cashmere product are strongly discouraged. Their presence means that it is made of low quality material. This cashmere can grow into pellets as a result of either too long socks, or improper care.
5. Density
Be sure to check the density. The product is made from 100% cashmere will not transmit light, which suggests that this thing is guaranteed to warm you in the cold.
6. Deformation
It is also recommended to stretch cashmere fabric. If the product remains deformed or stretched, it will last long since it is made of poor quality material.
7. Seams
Very carefully inspect all the seams, or rather their treatment. Really high quality cashmere products must serve not one season and poorly processed seams significantly reduce the life of the product, as it is more likely transformirovalsya when worn or washed.
By the way, the washing. Cashmere a thing you need not just to be careful, for it also to be very careful to take care of.
How to wash cashmere?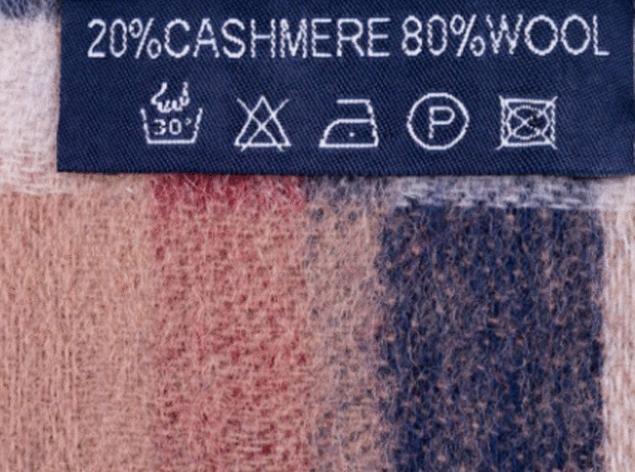 Do not worry if you have stained cashmere item, it does not mean that the thing you need to immediately go to the dry cleaners. To start, try to cope with the pollution on their own: the thing should be rinsed in cold water, and preferably do it immediately after the contamination. If you are not able extra it faded, it can be done after, at home, guided by some simple rules.
1. Cashmere things cannot be washed in the washing machine, even in power saving or some other special mode as aggressive twisting drum will damage the fabric structure. Of course, you can take the thing to the dry cleaners, but it's pretty risky. The fact that some chemical agents to remove contaminants applied at the dry cleaners, can undesirably affect the tissues, for example, to deprive of color brightness.
2. Wash cashmere only makes sense hands, though in cold water without changing its temperature. Washing defect use undesirable, it is better to get a special detergent for cashmere (at least, suitable for gentle baby shampoos). Dilute liquid powder or gel in room temperature water until dissolved, remove from cashmere products all the hairs and lint with a special brush made of natural fibers and start the wash.
3. Forget about the standard methods of washing: cashmere you cannot RUB or twist, but only to compress the location of pollution flowing movements, like a sponge, but as little as possible to squeeze the thing. After washing, thoroughly but gently rinse the thing in cold water from the detergent to the fabric is not formed plaque from the unwashed powder.
4. Please remember that pressing of the cashmere is absolutely contraindicated as it can cause irreparable damage to the tissue structure, deforming or stretching it. The water from the product to remove by hand, gently brushing it. Then DAB the thing with a towel, smooth the seams and put to dry in a horizontal position. Cashmere products it is forbidden to dry on the radiator, Hairdryer or vertically, because it can harm the fabric, giving things a distressed look.
5. Iron your cashmere needs a little heated iron (not above 120 degrees) through the fabric, and steam better by removing the pre-thing inside out.
How to store cashmere?Cashmere requires special conditions not only during wear and washing, but also storage. To keep things of this material exclusively in tight paper bags or special covers for cashmere destructive humidity. For a long time to store cashmere products on hangers with firm shoulders – is not desirable, this can lead to strain things. Therefore, if you want to hide things from cashmere in the closet for a long time, keep in mind – it should be kept exclusively in a horizontal position, adding at the same time so, to avoid creases. Also remember that cashmere and I really love moths, so protect the things you need carefully. The best means of protection against moths, you can call cedar wood.Cashmere is definitely one of the most expensive and relevant materials, as well as a great investment option. Don't be afraid of difficulties in using it, believe me, feeling the softness and tenderness 100% cashmere, you will fall in love with the atmosphere of luxury and comfort!
Source: domashniy.ru/