The commandments that will help your relationship become stronger, harmonious and happy, because you deserve it!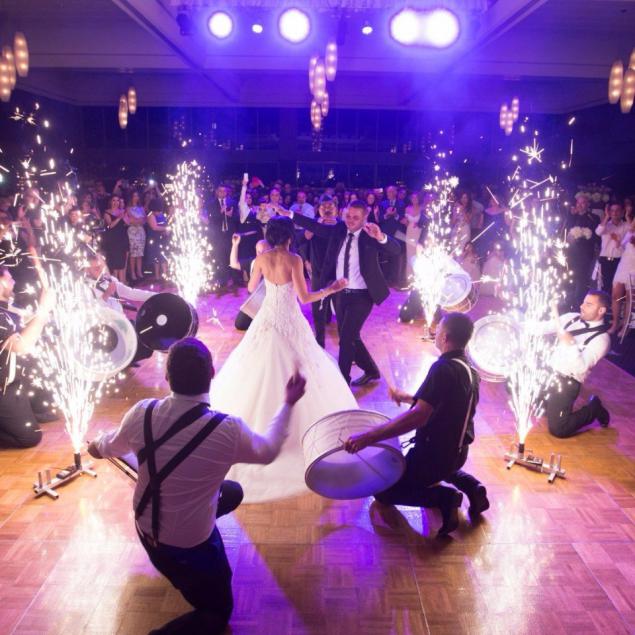 You deserve to be with those who make you smile, who will not take you for granted and who will never hurt you!
In love, it is important not only to find the correct "their" rights, but also to create a harmonious relationship. No matter how much passion was in your relationship at the beginning, what is important is how much love you have left at the end. Relationships need to be healthy, loving, kind, full of care, happy and positive moments. Happy couples always make you smile at others, they are an example to follow, added brightness and our lives.
A healthy, happy human relationships - the most pleasant joy in life. Start today to monitor the development of your relationship.
We suggest you consider the 10 commandments to help your relationship be happier:
1. We will always remember that all the people and all the different relationships
People do not fall in love with similar traits. They fall in love with someone who can change their lives. Be yourself imperfectly perfect. We can not be perfect for everyone, we can become perfect only for certain people who are genuinely trying to know us, to love such as we are without all our pretenses and masks. These people imperfectly perfect for us because they love us sincerely for what we are with all our strengths and weaknesses.
2. We will always listen to and hear each other without any convictions
The easiest way to look at someone with conviction, without delving into the true cause of his actions. You might be surprised to learn how much pain and tears hide under a smile of happiness. That demonstrates and says, man, it's just a little apex of an iceberg, the rest is hidden from view behind a layer of "water».
Do not judge others. Learn to respect and understand the feelings of loved ones. Pay more attention to them. Presence in their lives. We do not always need some advice, sometimes we need a helping hand, an open heart and a vest for complaints. Sometimes it takes time to speak out, and a time to be alone. True wisdom comes when differences are seen. And they can, how to strengthen and destroy relationships.
3. We will always say what they think, and think about what we say
Share everything that you have in your heart and your soul. Share with loved ones their thoughts, needs, desires, ideas and expectations. Open communication and honesty - is the foundation of a strong relationship. Better to let loved ones know that you care about. It's better than being a closed book to them. Information - this is the "fuel" for dialogue. Do not try to read the thoughts of others, as well as do not make close friends to read your mind.
4. We must always support each other, both in good and in bad times
Be with relatives in moments of happiness and sorrow. No matter what the circumstances around, most importantly be there physically or morally. Trust the people. One should always know that you have someone who you can trust in any situation. Stay close, not when it's convenient and when it is really necessary.
5. We must always be faithful to each other
True love and a strong friendship indivisible. Such a relationship to the people who trust each other, despite the distance in kilometers. The strong relationship loyalty is a priority. Faithfulness - is the essence of the relationship.
6. We will always live in truth
Inner peace can safely rest at night knowing that you will never and nobody used to achieve the present position. You did it all ourselves, not lying to the people. Lies can be short, and the truth is always a lifetime. Live so that the word "reliable", "faithful", "honest" in a loved one associated only with you.
7. We will definitely spend enough time together
Make time for each other. With our tight schedule, we forget to relax and spend time with loved ones. The ratio of the distance is not measured in kilometers, and feelings. Two people may be near, but will be at a distance of thousands of kilometers. So do not ignore loved ones, because the lack of attention gets harder words. At least once a week, pay each other time. Have fun together. Hang out together, like dating, smiling. Laughter - a great doctor. Even the exchange of smiles - the beginning of a strong relationship.
8. We are definitely going to support, inspire and promote the personal growth of each other
Encouraging one another, you are moving in the right direction to excellent finale to the place where everyone will feel comfortable, relaxed and happy. Therefore rejoice for loved ones, when they occur some personal progress. Encourage their goals, aspirations and victory. Help them get better. Be with them always and everywhere when they need it.
9. We all conflicts will be resolved peacefully
There is nothing in the world because of what one would have to swear. Hot debate - is wasted time. Since you can not avoid it, do not fight for their case. Do not argue with your loved one.
If during an argument you want to insult a loved one, it is better to breathe and wait 10 seconds. Do not hurt your favorite. Do not let their own emotions affect your relationship. It does not matter, you're right or not. It is better to be happy than right always. Calm down, and then sober solve all their problems.
10. We will always appreciate and respect each other in personality
Our first and last love - a love for themselves. Not responsible for their happiness on the other. All responsibility lies down only on yourself. If you do not love and respect yourself, nobody will do it.
Do not change yourself for the opinions of others, do what you personally like. Does not change for the society and for themselves!
ANGEL CHERNOFF