The Finnish company Nokia, the most famous in the past as a producer of the popular all over the world of mobile phones, is celebrating its 150th anniversary. It was founded May 12, 1865 and for nearly fifty years in various fields of activity, ranging from the production of paper and rubber and ending construction of power plants. Only in 1963 under the leadership of the head of the electronics department Kurt Vikstedta Nokia's engineers have created the first radio telephone, and two years later - the radio modem for transmitting data.
It is this moment and has determined that the main direction of development of the company has become the telecommunications business. In the mid-1980s, Nokia, together with other European companies began work on the development of a single standard for digital mobile communications. Thanks to the efforts of Finnish companies Tampere Telephone Company and Helsinki Telephone was developed standard GSM. At about the same time - in 1987 - Nokia has released a "compact" cell phone
Mobira Cityman
, which cost something like a used car (about 4,500 euros in the current equivalent) and weighed 760 grams.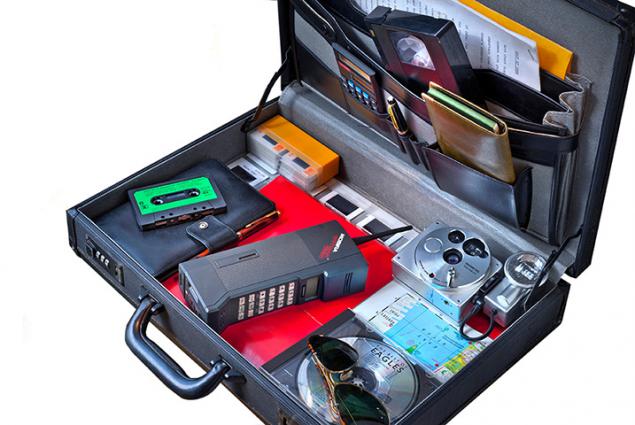 Photos Nokia sup> i>

It is interesting to note that this phone in Finland informally called «Gorba», due to the fact that in 1989 the then Chairman of the Supreme Soviet of the USSR Mikhail Gorbachev inadvertently advertised Mobira Cityman. Journalists photographed Gorbachev for call from Helsinki to Moscow: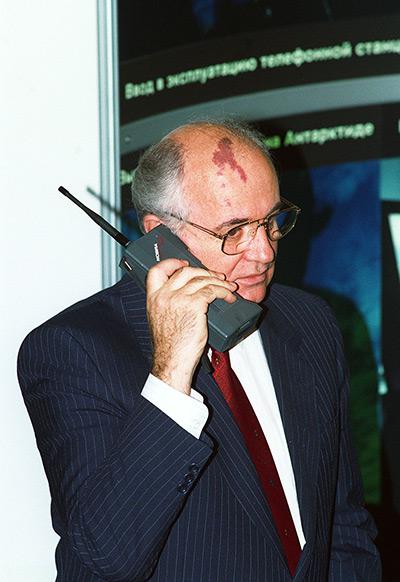 Photos Nokia sup> i>

In 1992, Nokia marked the next milestone in its history by releasing the first digital mobile phone Nokia 1011, a battery that can withstand 90 minutes of talk time, and in the phone book can be stored 90 rooms. Pretty soon, by the standards of that time Finns industry offered the market a new product - Nokia 9000 Communicator, which looked like a device from a science fiction movie about the future. On it you can open a Web page, view e-mail, besides, he had a QWERTY-keyboard. Cost device about $ 800, but to become a "cult" device then failed: according to journalists New York Times unusual phone just came out too early, when talking about the total spread of the Internet was still early, and the owners of mobile phones just do not understand why it can be named needed.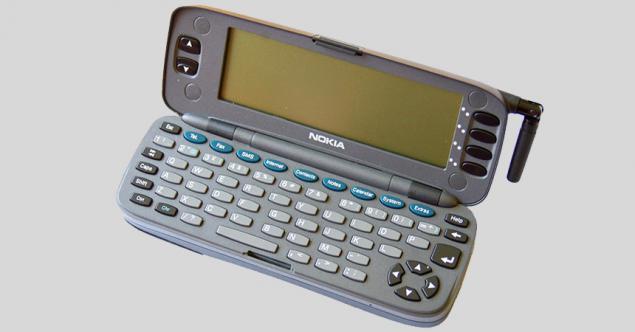 Photos Nokia sup> i>

In 2003, Nokia released a kind of hybrid set-top boxes and mobile phone N-Gage, which was sold in the amount of just three million. Some believed that playing and talking on N-Gage was not very comfortable, but in 2007, Nokia decided to repeat the experiment and released batch of such devices in the amount of 47 million of such hybrids. The same year, Apple CEO Steve Jobs at MacWorld Expo conference showed the iPhone, which went on sale June 29, 2007. In autumn 2008, together with the HTC Google showed the first smartphone operating system Android, which can be bought after only one month.

Nokia has tried to jump into the departing train, releasing in 2008 the touch Xpress Music, but it was too late. After trying several times to press the new competition by means of renovation and development of the original Symbian MeeGo, the Finnish company in 2011, beginning to work closely with Microsoft to the extent that the CEO Nokia was the former head of Microsoft Business Division, Stephen Elop.

In the fall of 2013 Nokia's mobile business was sold to Microsoft for 5.44 billion euros. The deal was closed April 25, 2014.

Source: geektimes.ru/post/250290/