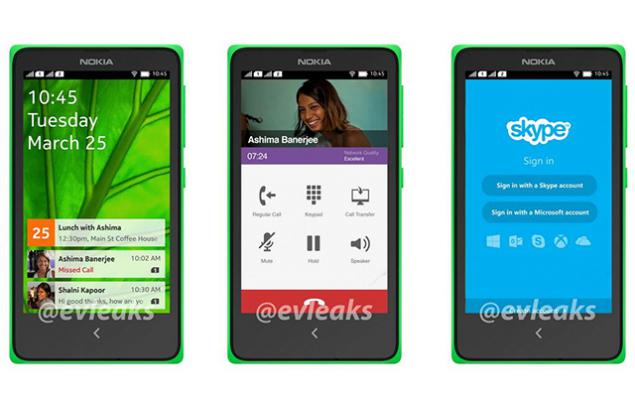 Nokia, whose mobile business will soon be acquired by the corporation Microsoft, plans to introduce this month smartphone on Android,
пишет
The Wall Street Journal.
Nokia engineers started developing Android phones before the company reached an agreement with Microsoft in September last year to sell its mobile business. Until now, it was not clear how the deal will affect the fate of the Android-phone, but now WSJ sources confirmed that the device will be presented at the Mobile World Congress in Barcelona on February 24.
The decision to release Android phones underscores how badly miscalculated Microsoft and Nokia in the mobile market, writes the WSJ. For technical reasons, Windows Phone does not work on the cheap smart phones, which have become a significant source of growth, especially in emerging markets.
Once Nokia has been the absolute leader in the emerging markets, but the company lost its position after failing to respond to the growing popularity of Android in many countries. In India, where a few years ago, Symbian had a significant share, 93% of new smartphones last year was installed Android.
Microsoft apparently decided to give part of its line of phones running Android, to increase sales and maintain its mobile business. Sales growth will help cover the high price competition in the industry, which is dominated by Google, Apple and Samsung. At the same time, Microsoft will focus on phones with Windows Phone, to better compete with the iPhone and Galaxy. So far it is not clear strategy with Android-based phone temporary measure until Microsoft is adapting Windows Phone at cheap smartphones, or not.
Nokia phones are different from most other Android-smartphone, including in them will not be some features from Google and access to Google Play. The phone will be pre-installed services from Nokia and Microsoft, such as maps and music service Here MixRadio, as well as the application store Nokia.
Source:
habrahabr.ru/post/212303/