If you are not an enthusiast, you probably have no idea who these people are holding in their hands one of the most famous images in the world. American photographer Tim Mantoani (Tim Mantoani) seeks to remedy this injustice in his photo project "for the pictures." It all started in 2006, and since then he has photographed more than 150 photographs and pictures that made them famous. The works of these authors were seen by millions, and some of them are considered iconic and defining a whole historical epoch.
Jeff Uaydner - Beijing 1989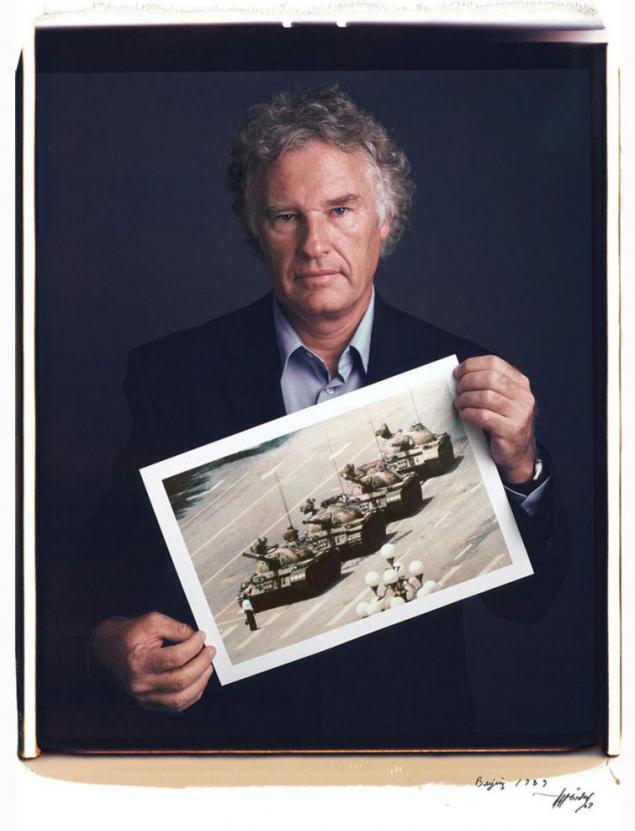 Tank Man (also English. Tank Man) - a conditional name that became known people for half an hour alone to restrain a column of tanks during the riots in Tiananmen Square in June 1989. This photo was taken by Jeff Uaydnerom from the sixth floor of the hotel "Beijing". It was captured man standing without a weapon before the column of tanks type 59
Steve McCurry - Afghan Girl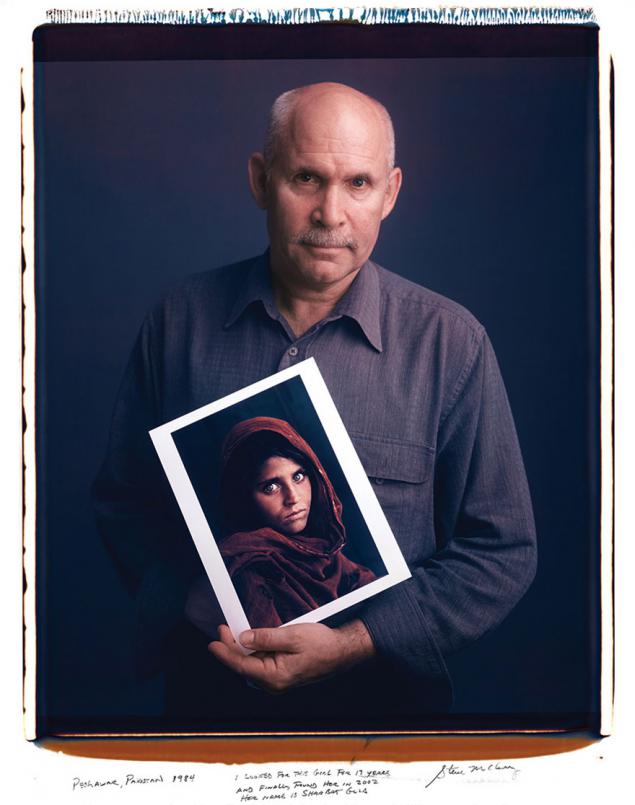 Steve McCurry: "I was looking for this girl 17 years and finally found it in 2002. Her name is Sharbat Gula.Fotografiya was made in Peshawar, Pakistan in 1984 "
Harry Benson - The Beatles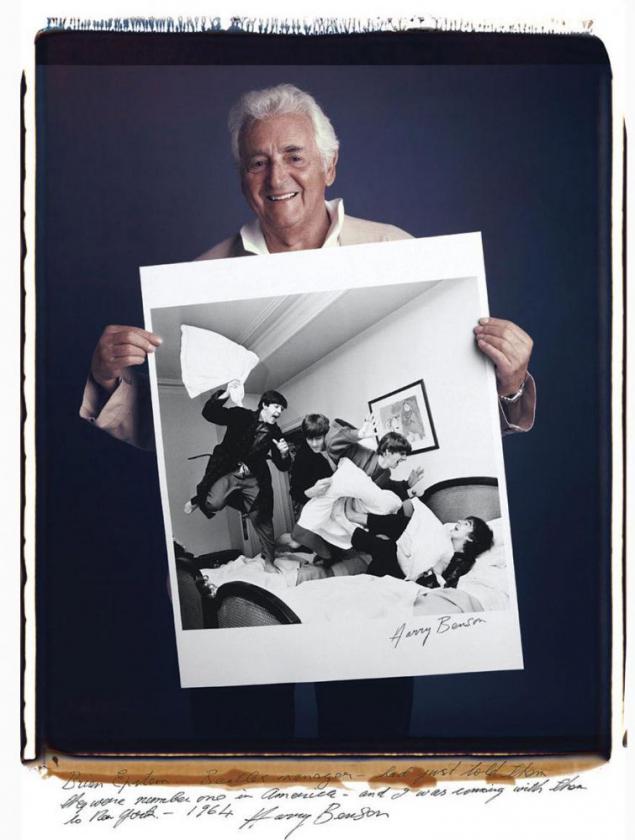 Harry Benson: "Brian Epstein - manager of The Beatles - just told them that they are number one in America - and I went with them to New York. 1964 "
Lyle Overko - 9/11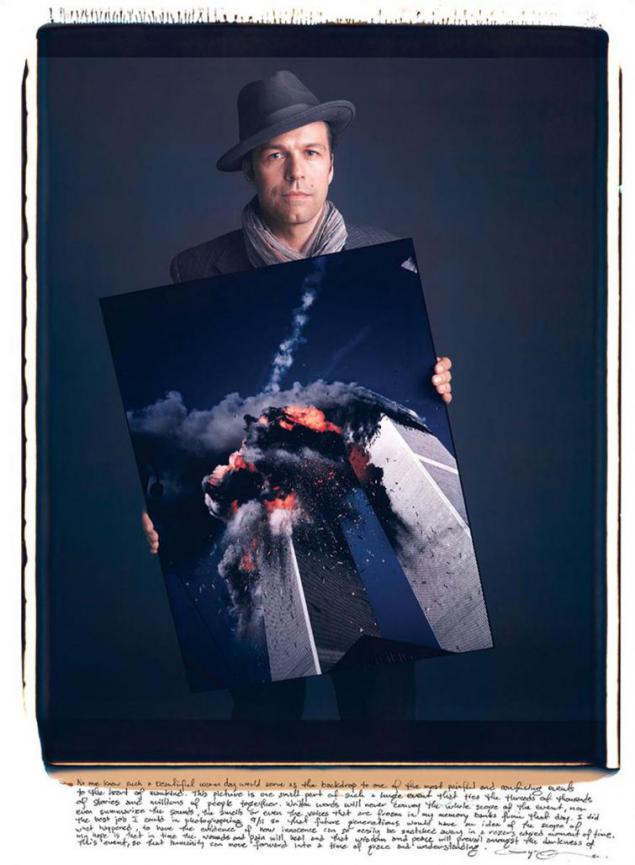 Lyle Owerko: "Nobody knew that such a beautiful warm day can happen one of the most painful and confusing events that will forever remain in the hearts of mankind. This picture is one small part of such a huge event that links the theme of thousands of stories and millions of people together. Words on paper never give the whole range of events, nor summarize the sounds, smells and even voices that are frozen in my memory from that day. I did my best job he could. 9/11 will allow future generations to have an idea of ​​the scale of what happened. I hope that eventually wound tight and the pain subsides, and the wisdom and peace will prevail in the darkness »
Mary Ellen Mark - Ringmaster with an elephant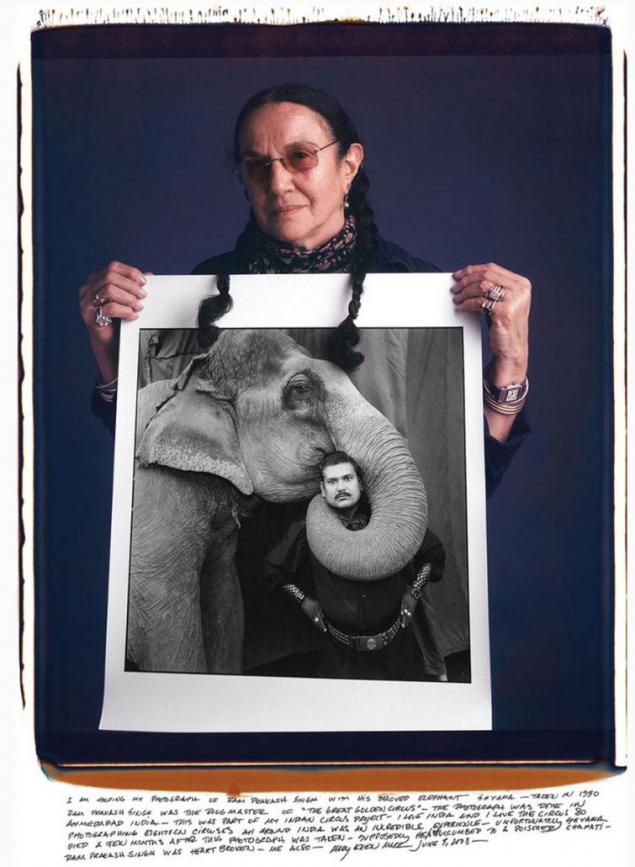 Mary Ellen Mark: "I am holding your photo, which was captured Prakash Singh and his beloved elephant Shyama - taken in 1990. Ram Prakash Singh was ringmaster "Great Golden Circus" - this photo was taken in Ahmedabad, India. Unfortunately Shyama died a few months after this picture was taken - presumably he died from poisoned chapatis and Ram Prakash Singh was heartbroken, as I »
Thomas Mangelsen - Brown Bear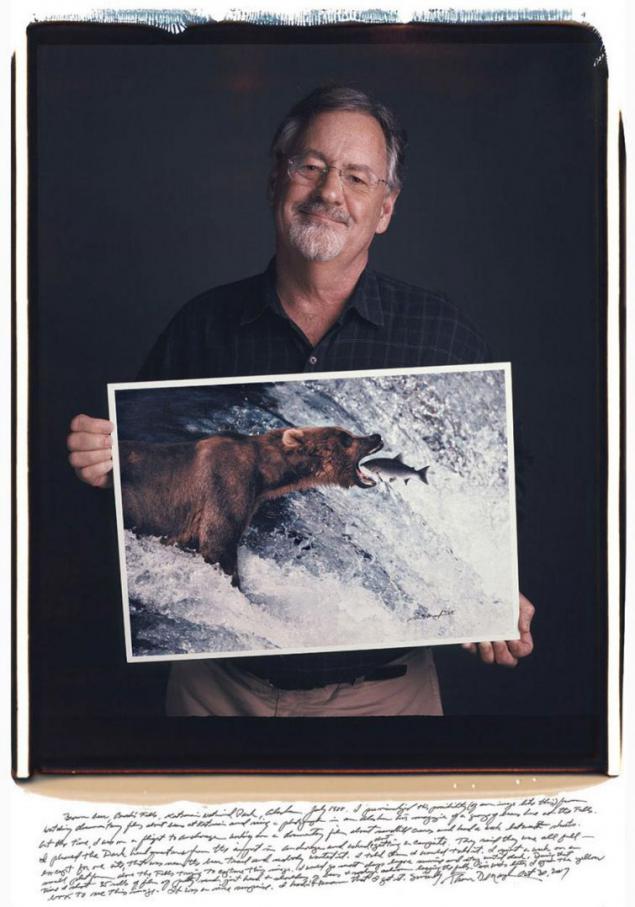 Thomas Mangelsen: "In July 1988 I pre-visualized the opportunity to make a similar frame, looking at documentaries about bears at Katmai and accidentally saw a picture in a scientific journal, in which a group of bears catching fish at one of the waterfalls Alyaski.Togda I decided that I you need to go there. I spent a week near a waterfall, trying to make the frame you want, but nothing came of it. Six weeks later, I showed the film and saw it was a pleasant surprise izobrazhenie.Eto. I did not know that I did it »
David Doubilet - Cycle barracuda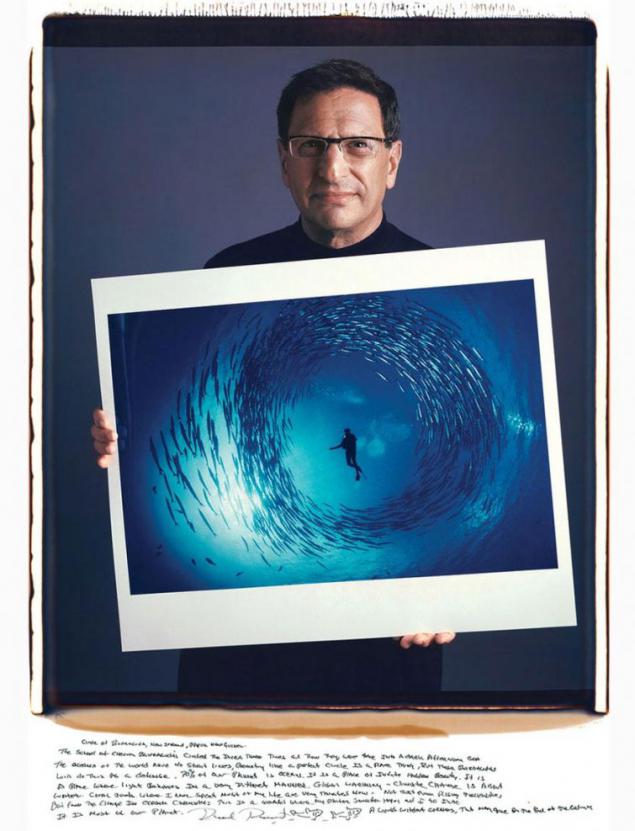 David Doubilet: "The oceans of the world are not straight lines, geometry as a perfect circle is a rarity, but the barracuda do it as a defense. 70% of the world ocean. It is a place of infinite beauty hidden »
May Pang - John Lennon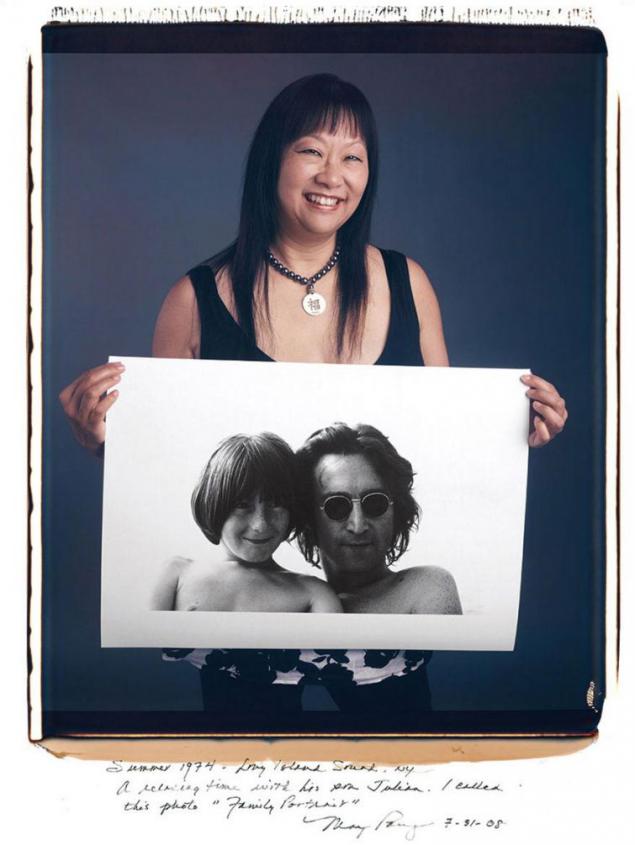 Summer 1974, Long Island, New York. Leisure time with his son Julian. The picture is titled "Family Portrait»
Mail Leifer - Ali vs. Liston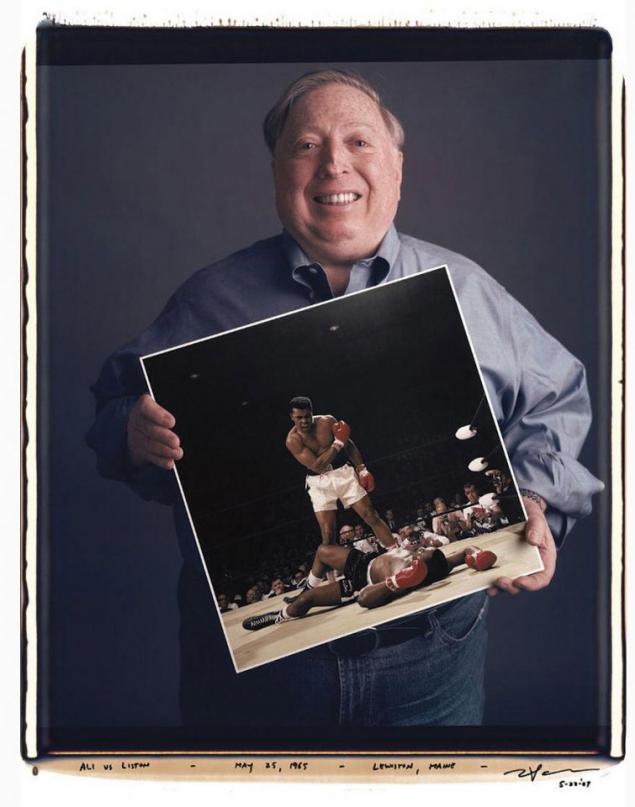 May 25, 1965, in Lewiston, Maine, United States
Vincent Laforet - I and my people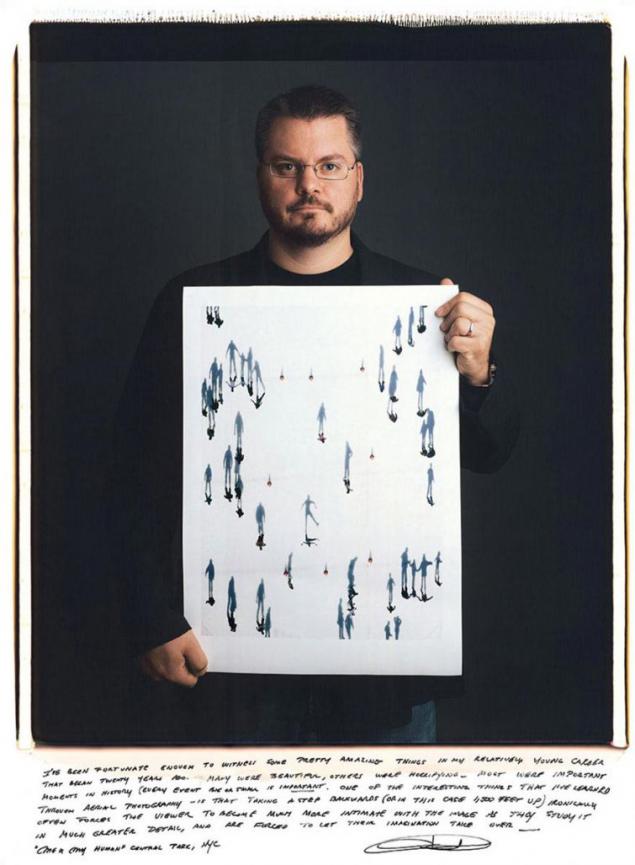 Vincent Laforet: "I was lucky enough to witness some pretty amazing things in my relatively young career that began twenty years nazad.Odna of the most interesting things I learned through aerial photography was that stepping back image is much more intimate, as it is necessary to study in much greater detail and include imagination »
Bob Gruen - John Lennon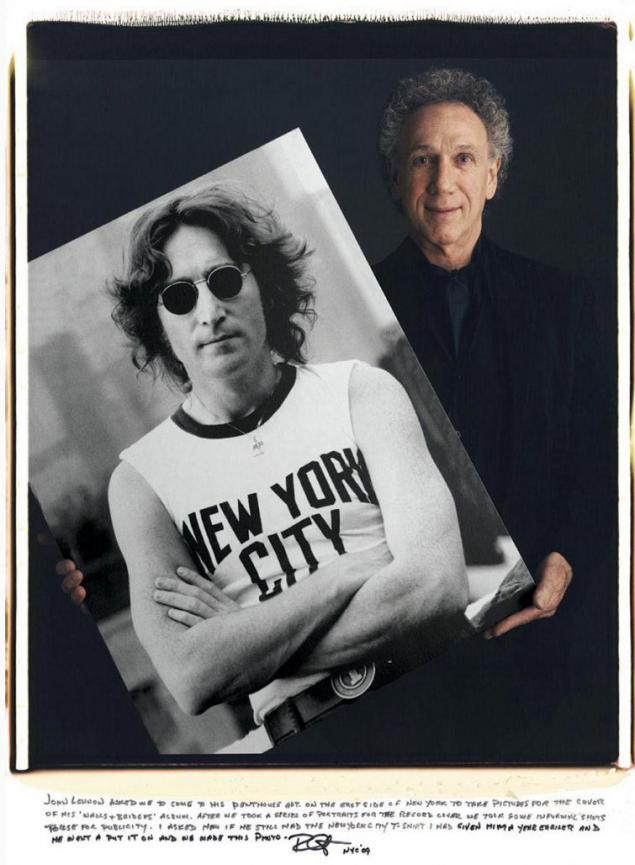 Bob Gruen: "John Lennon asked me to come to his penthouse to take his picture for the cover of his album. After we made a series of portraits for the cover, we did some informal pictures to use for advertising. It just so happens this photo »
Elliott Erwitt - Two dogs with owner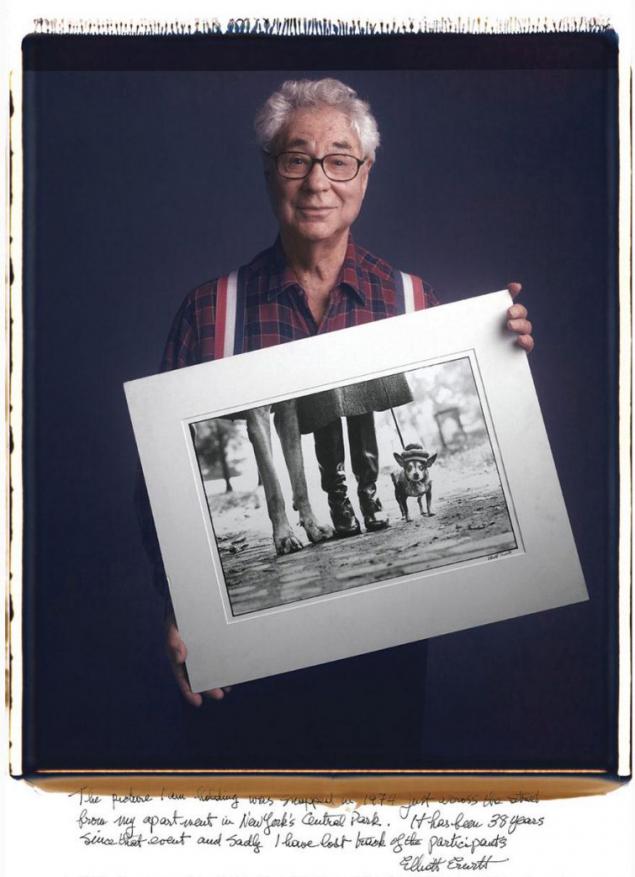 Elliott Erwitt: "photography, which I hold in my hands, was made in 1974, across the street from my house. It was 38 years ago »
Lori Grinker - Mike Tyson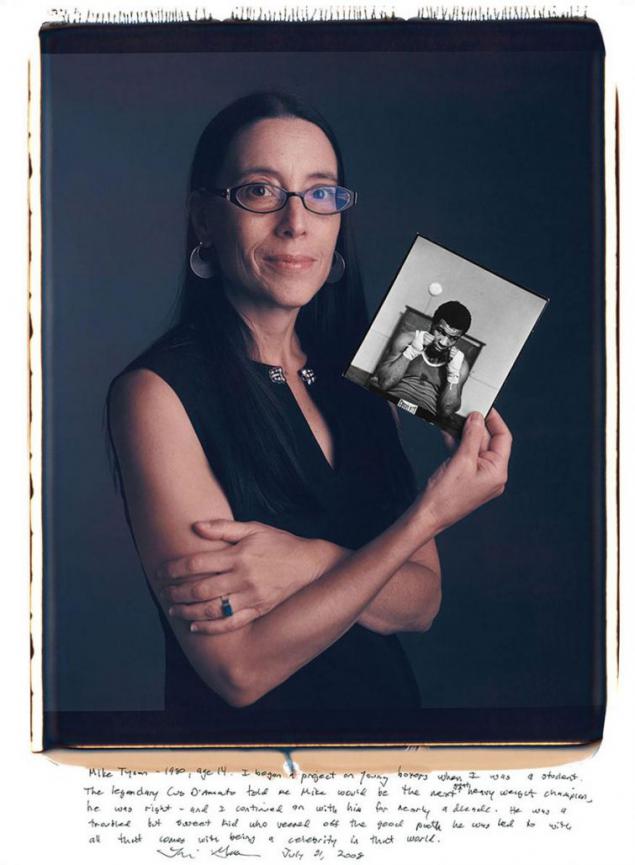 Lori Grinker: "This is a picture of Mike Tyson, made in 1980. In 14 years, I started a photo project, which starred the young boxers. The legendary Cus D'Amato told me Mike will be the next great heavyweight champion, he was right - and I continued to take it off for almost a decade »
Herman Leonard - Jazz musician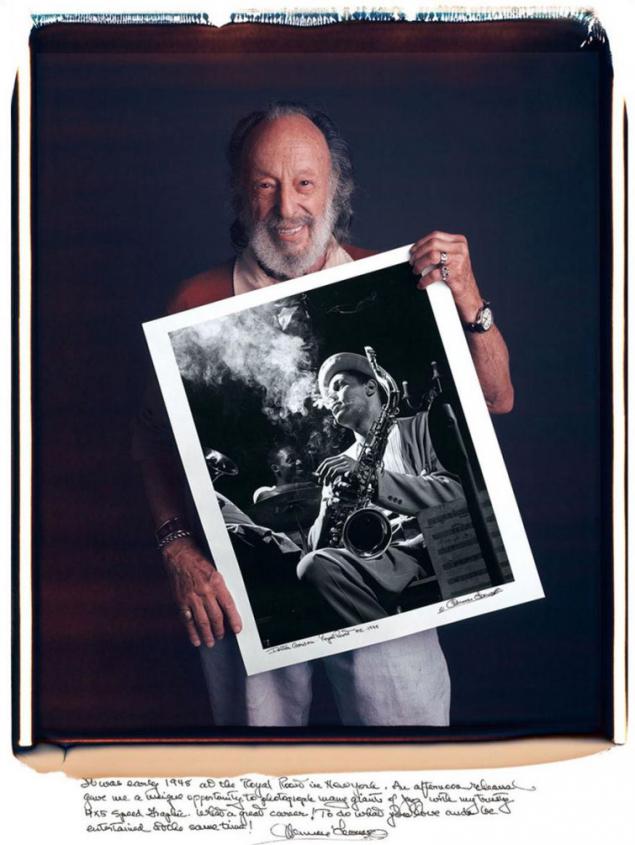 Herman Leonard: "It was at the beginning of 1948 in New York. Day rehearsal gave me the opportunity to photograph many giants of jazz »
Your text to link ...