In August this year, the company DigitalGlobe - American commercial operator civilian satellites - sent into orbit apparatus Worldview - is the third in the series. The objective of the new generation of satellites carrying the developers have installed the most advanced photographic equipment to survey the Earth in ultra-high resolution image transmission was the planet's surface in accordance with the two months before the start of the amended standard detail.
Recall that the US government in June 2014 amended the legislation approving when prompted management DigitalGlobe change restrictions detailed photos with the 50 cm per pixel to 30 cm.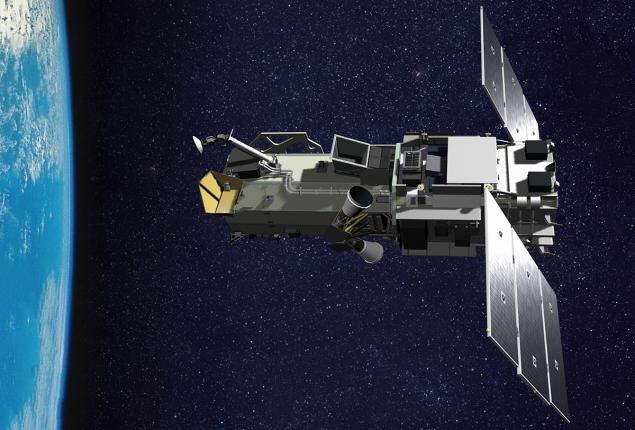 It is worth noting that although most of our readers probably have not heard about the very company DigitalGlobe, but with the result of its remote sensing satellites familiar to almost every Internet user. It DigitalGlobe working with Google and several other organizations, providing them with photographs taken by satellites. The resulting images, in turn, are made public after their integration into Google Maps and Google Earth, as well as other popular mapping services.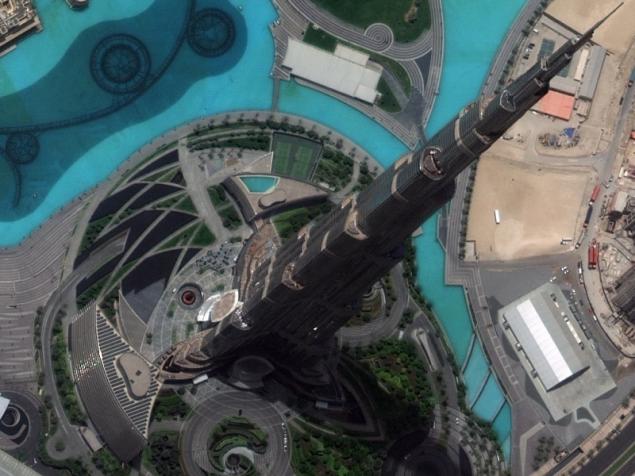 On the basis of a series of images with Worldview-3, we can see for yourself the opportunities that opened up for developers mapping applications after the introduction of the new standard orbital shooting.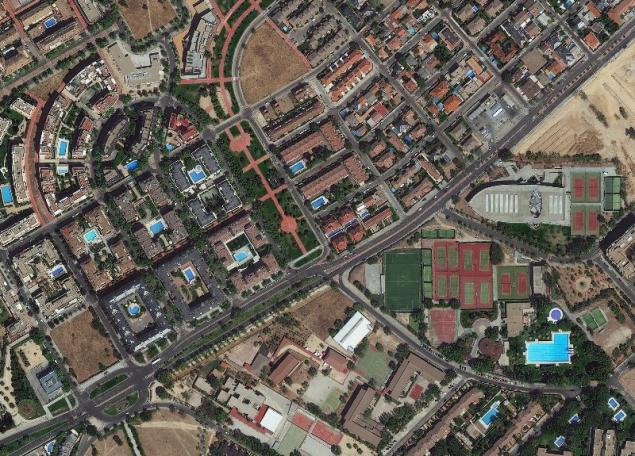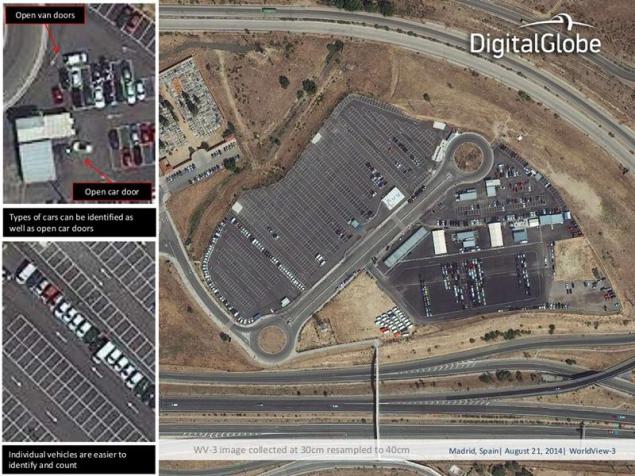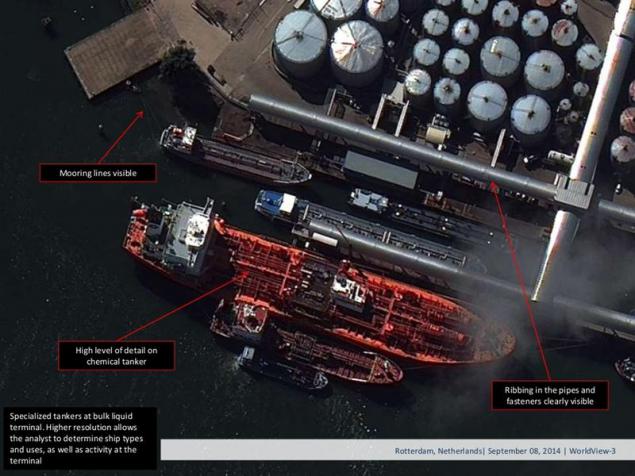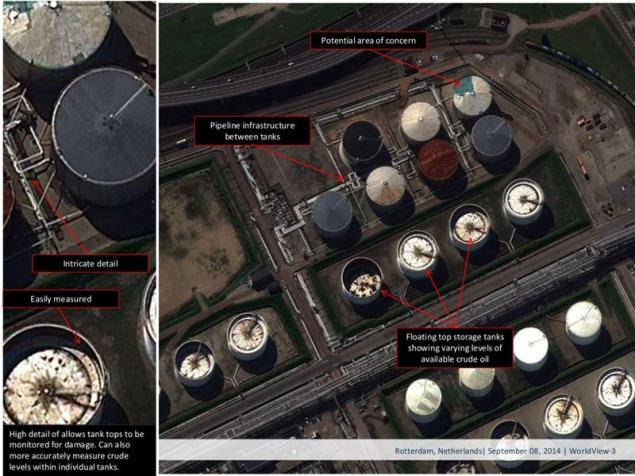 After examining the submissions, stop wondering what part of the population has become increasingly emphasize and focus on the issues and get the total mass scale surveillance of their lives by government organizations, invasion of privacy and violation of rights of privacy. After all, the picture quality is obtained even with the conventional civil satellite, striking in its detail and display the smallest detail anywhere in the world.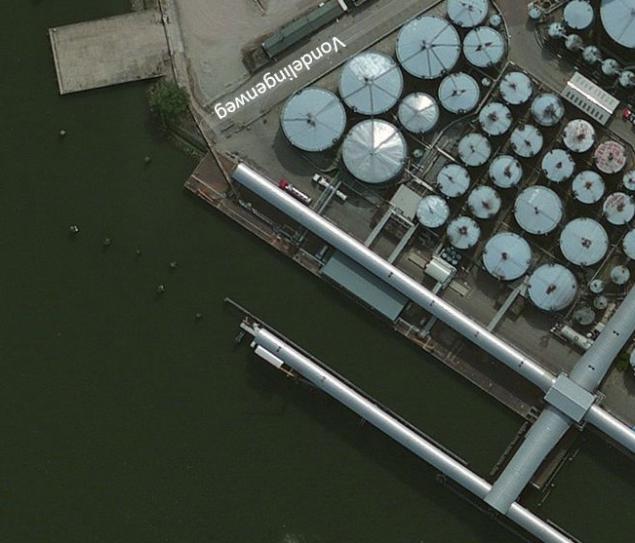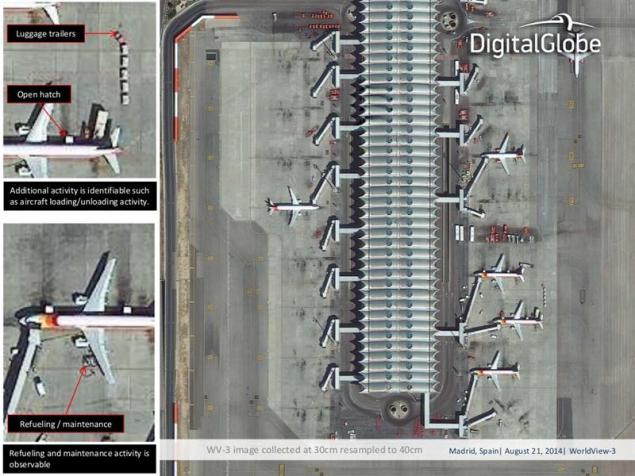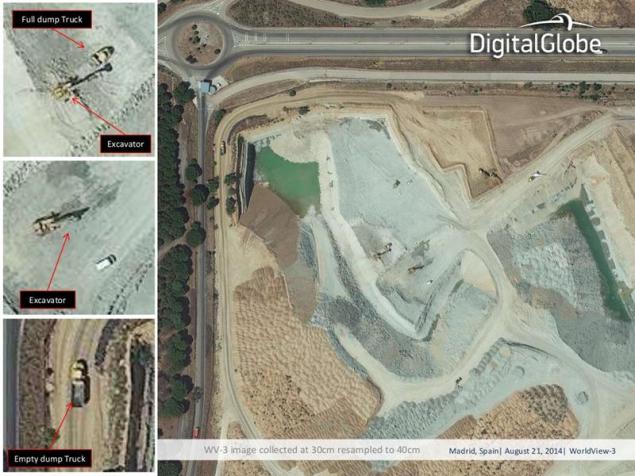 A couple of days ago on the site of DigitalGlobe in the run-up to 2015 there was a poll in which visitors resource can participate in voting for the best picture taken by the camera satellite Worldview in the past year. Acquainted with the pre-selected 25 high-resolution pictures, please visit DigitalGlobe in the social network Facebook. And the most interesting of them according to the author of the material presented to readers 3DNews below:
Densely populated neighborhoods of Mexico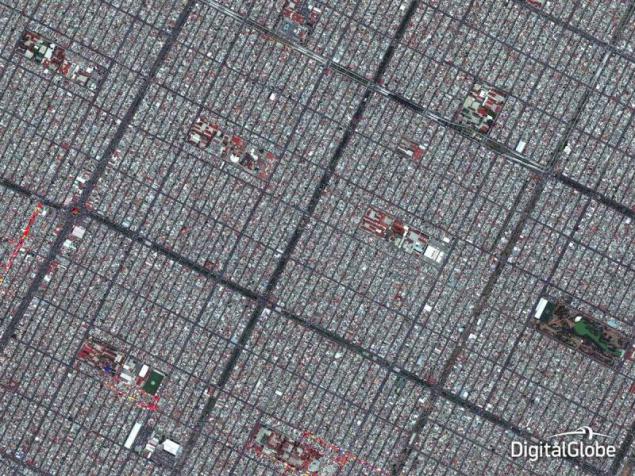 Coal mining enterprise in the Chinese province of Henan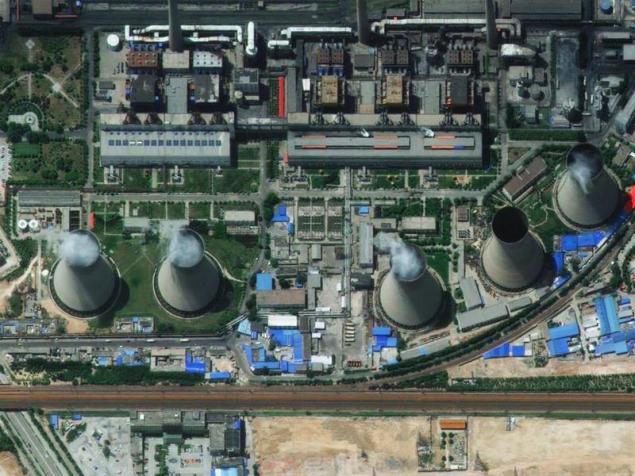 Sinabung eruption stratovolcano on the island of Sumatra in Indonesia, which took place January 23, 2014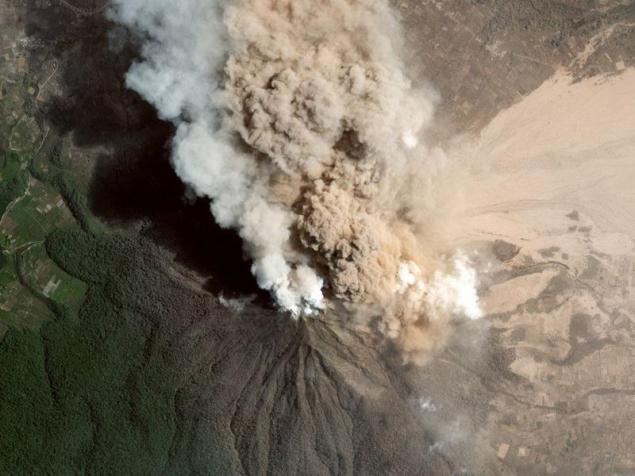 Glaciers near the base Nordenskiold, Antarctica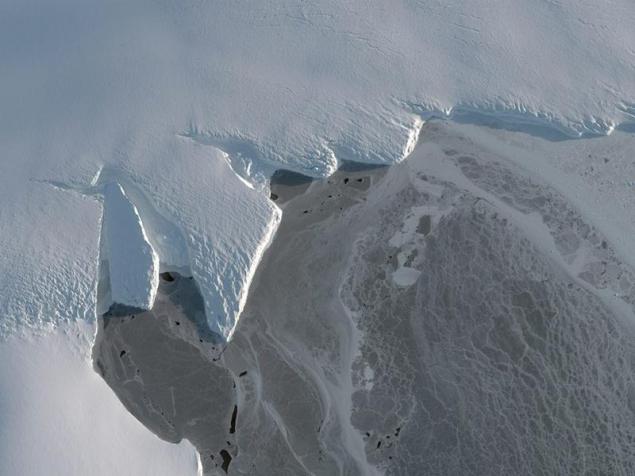 The picture is showing the effects of the centers and raging in San Diego wildfires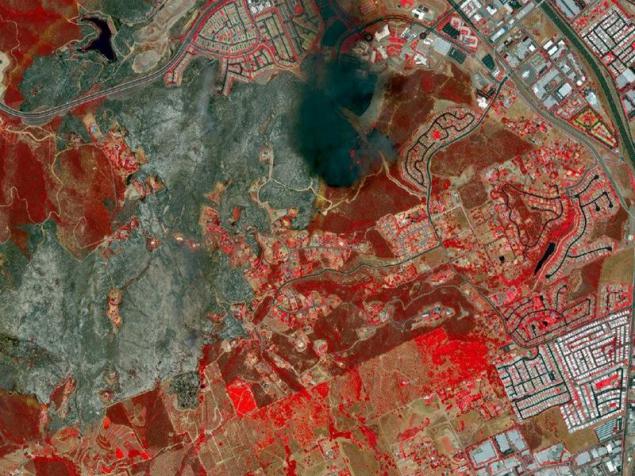 Protests and clashes with the police in the city center, which took place in February this year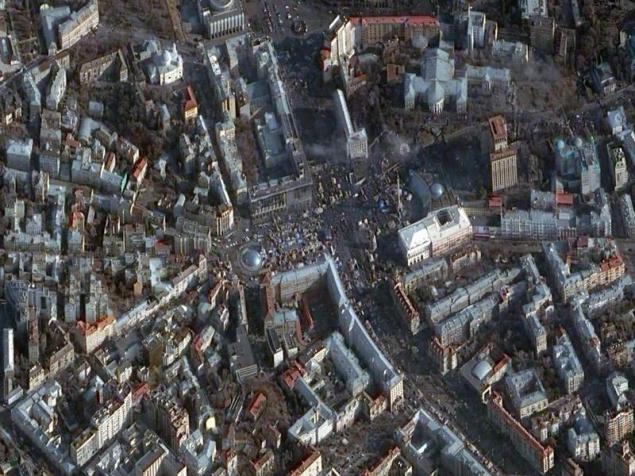 Dayvik diamond mine in Canada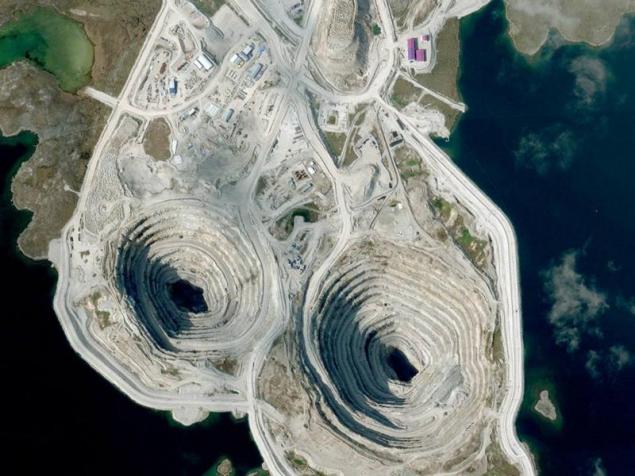 Kashagan - Kazakh offshore oil and gas field in the Caspian Sea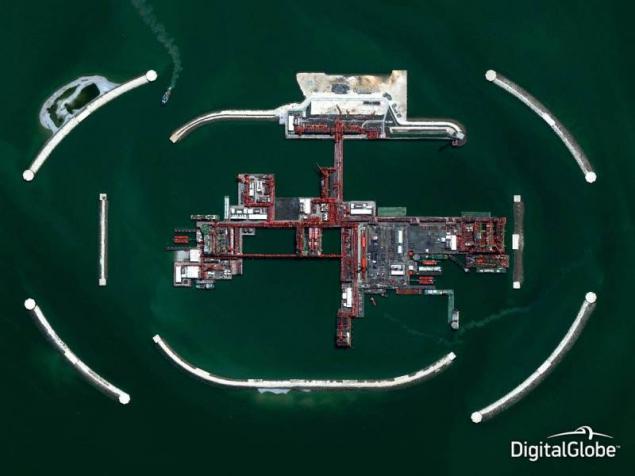 Affected by the flooding, the Croatian village Gunya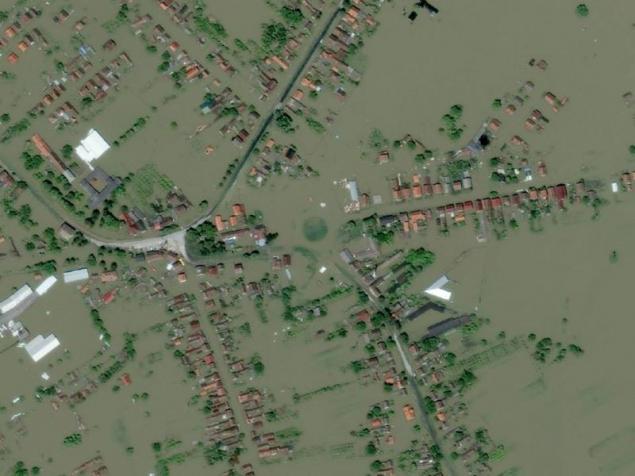 Refugees on the Syrian-Turkish border near the town of Coban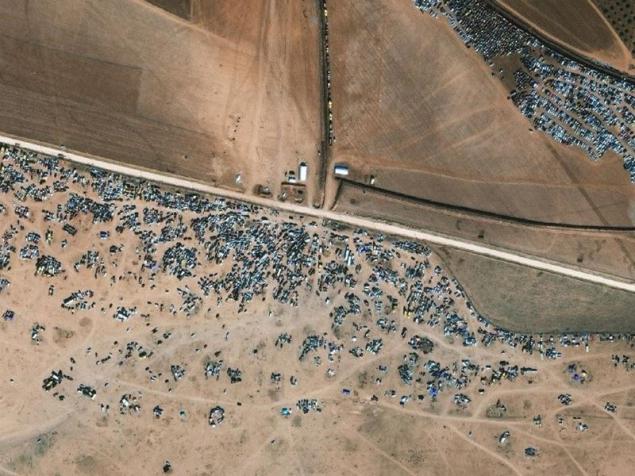 Dmitry Prikhodko
--img20--