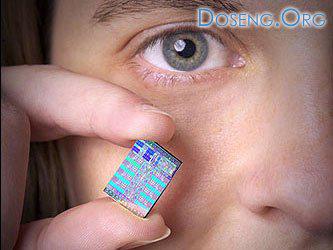 In the second half of 2009, Toshiba will begin mass production of televisions, built on a processor Cell, IDG News reports with reference to the statement by the representative of the company, made at the exhibition IFA. Cell chip to create a company Toshiba, Sony and IBM and was first used in the game console PlayStation 3.
TV, equipped with a processor Cell, can analyze real-time ethereal HD-signal and split it into fragments. Each fragment is shown in a separate window on the principle of "picture in picture". In addition, the processor provides real-time converting the video signal into a standard high definition video.
The prototype of the TV with the Cell Toshiba was first introduced in January of this year at the exhibition Electronics Show in Las Vegas. In Japan, this TV will appear this autumn. Soon it will be available to Europeans. The date of commencement of supply of the TV with the Cell representatives in the US Toshiba is not reported.
The Cell processor is designed to handle high-definition video streaming, cluster computing and the use of supercomputers. Processors Cell, in particular, are part of the most powerful supercomputer in the world IBM Roadrunner.