I write for the first time, do not judge strictly. I have long wanted a car to travel to hunting and fishing, but the money was sorry, and here-in-law found UAZ 1985 for 20 thousand. Rubles, it was decided to go and see. Once seen, I honestly was in shock, but in-law with his father insisted that they all said together to fix it. Bargain up to 15 thousand. And went home (Oise was 3 years without moving, but wound up on the first try and reach 3 km. Under its own power). On account of it in this form are not set, they said to do and then come (car docks). Money for repairs was not particularly yes or premises too, did everything in the street. For repairs took 50 thousand. Rubles. and 3 summer months of work. Made three weekends.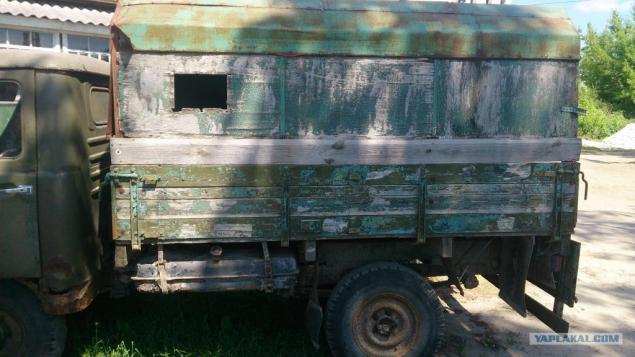 02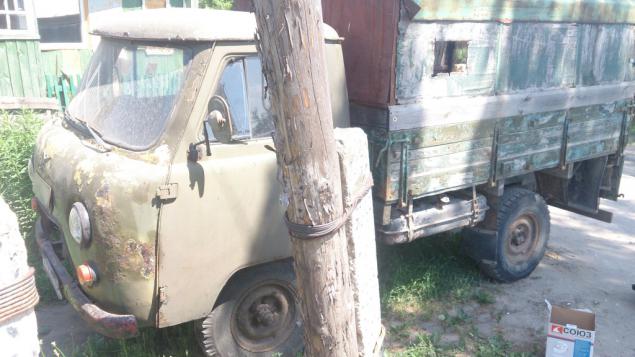 03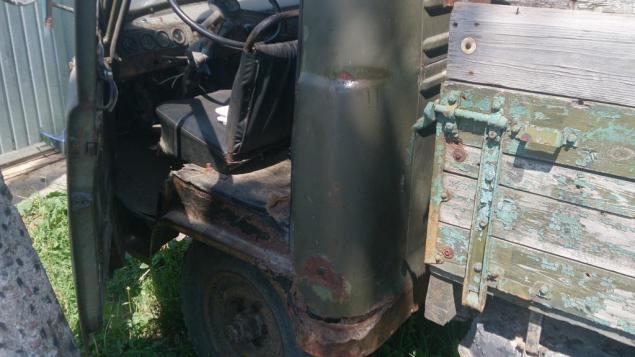 04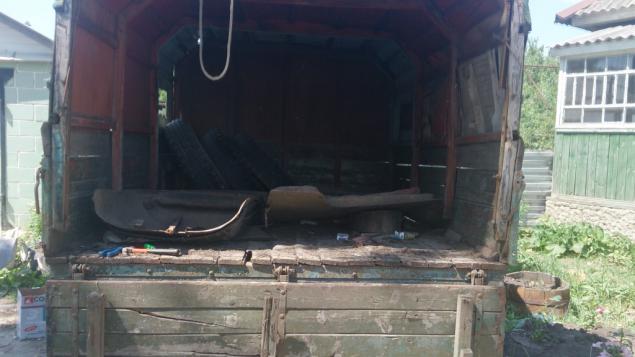 05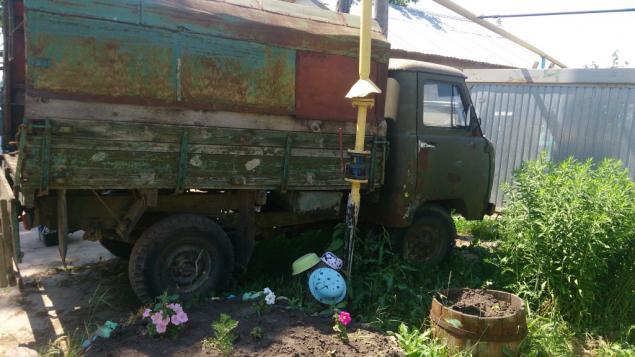 06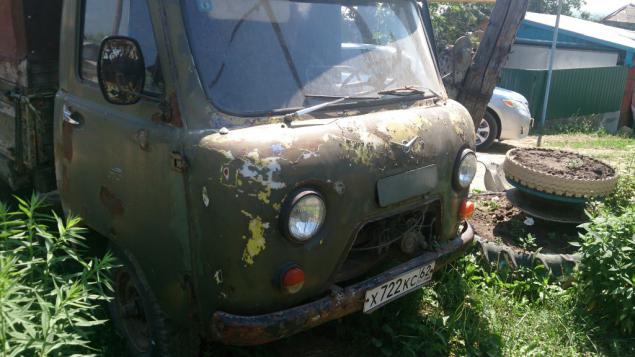 07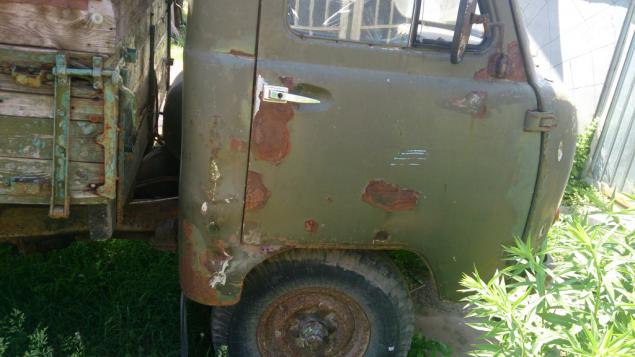 08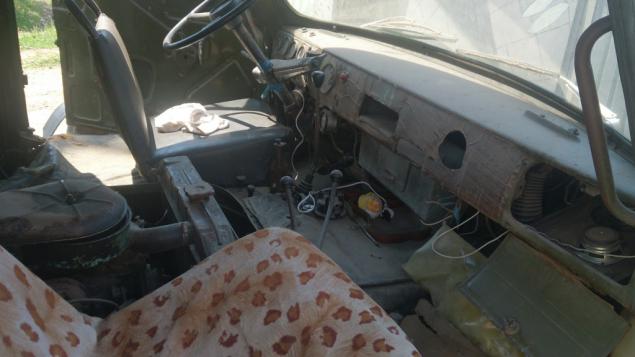 09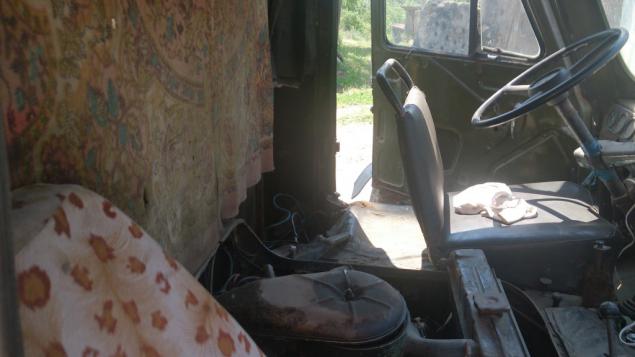 10 Booth shot too hands-way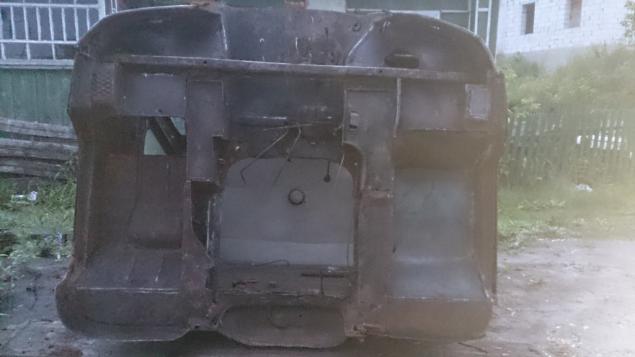 11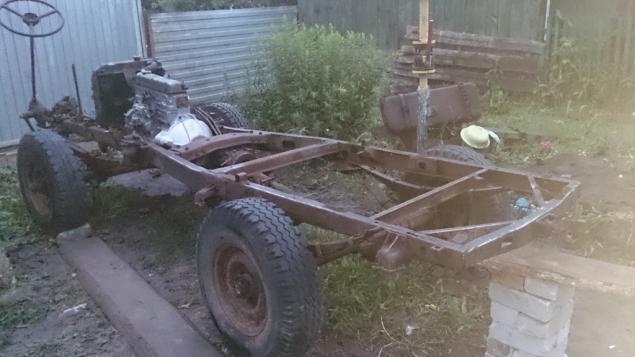 12 The engine did not sort out, because he worked as a clock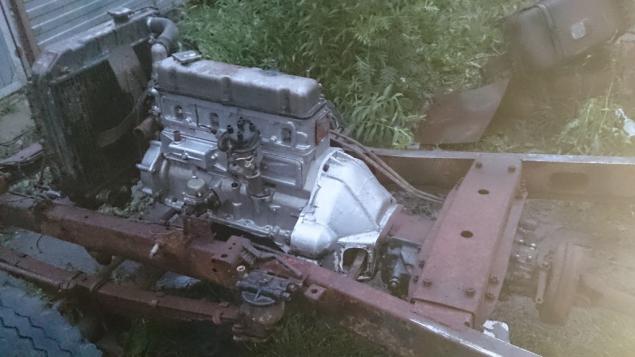 13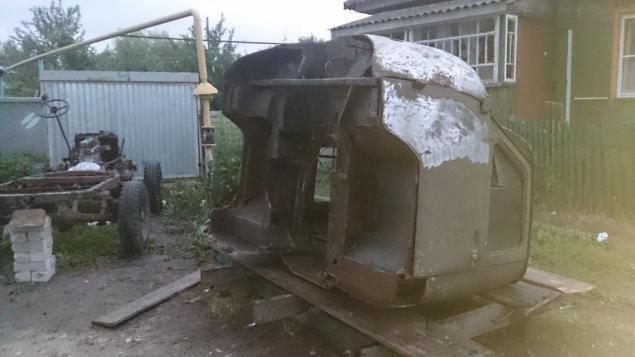 14 All the bottom digested, and caused 3 layer of mastic
15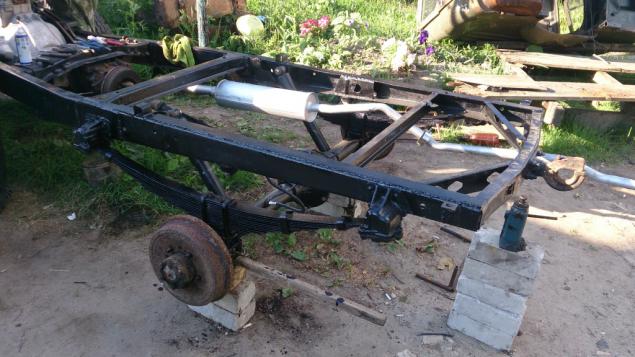 16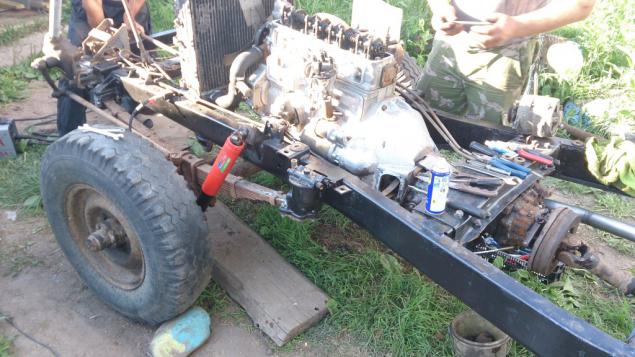 17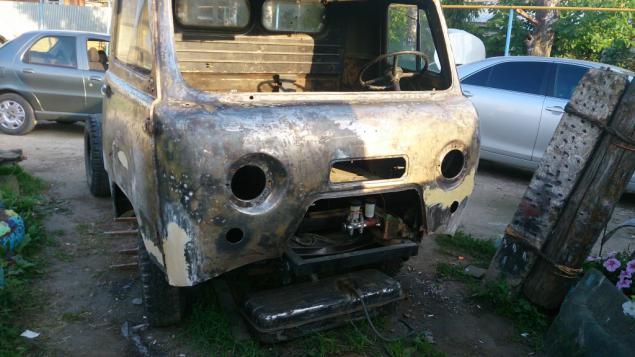 18 Booth treated with zinc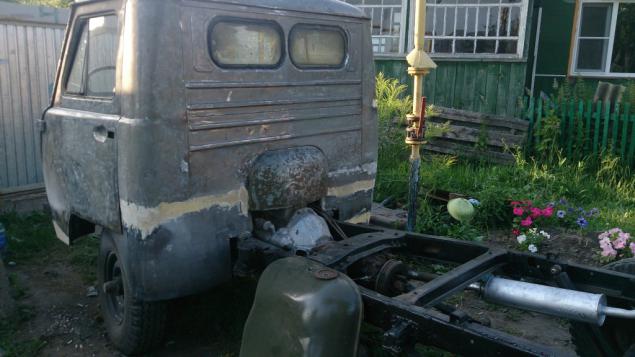 19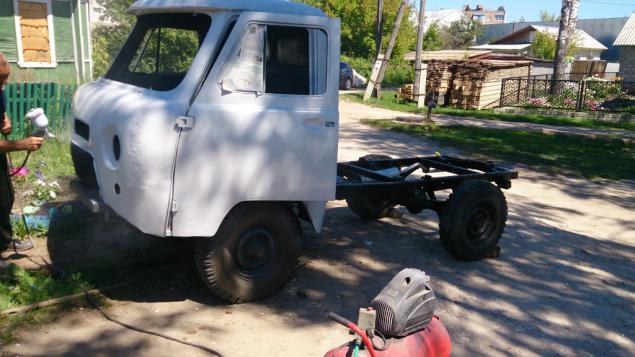 20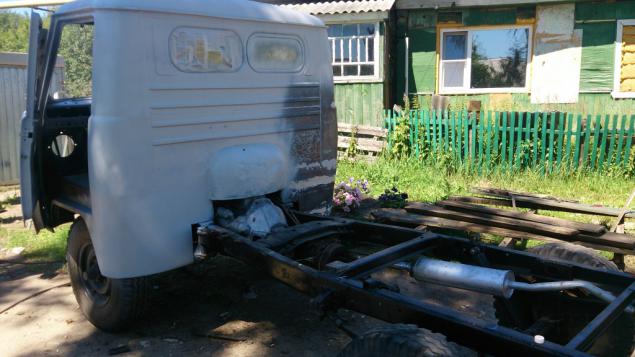 21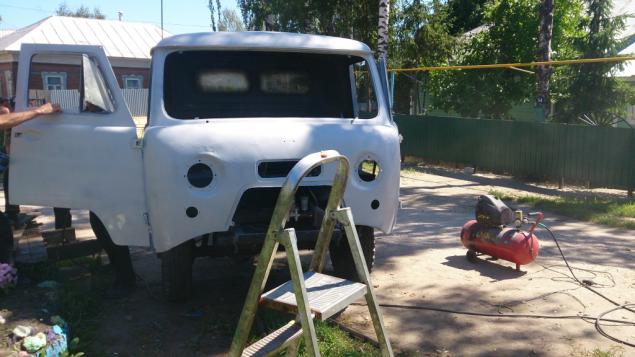 22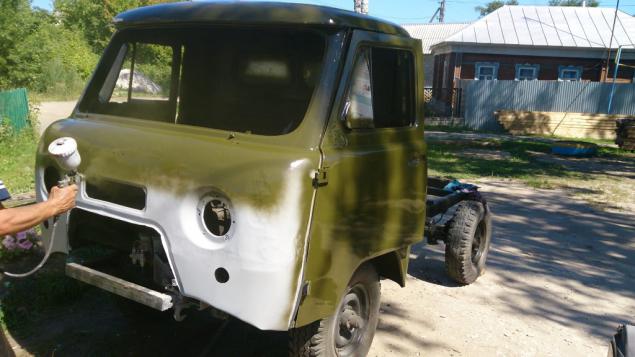 23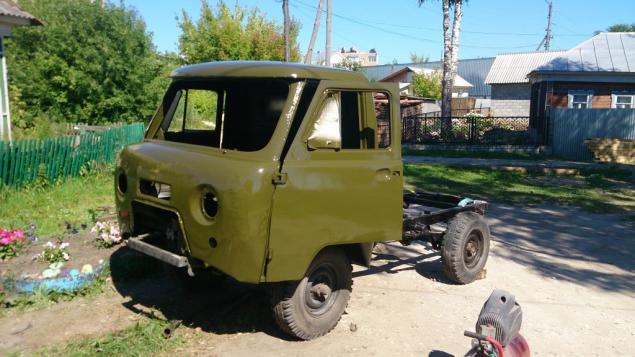 24
25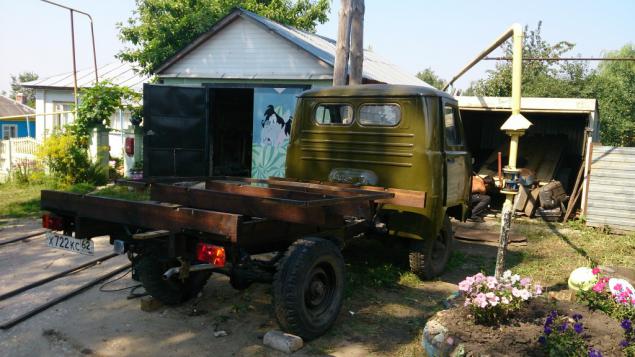 26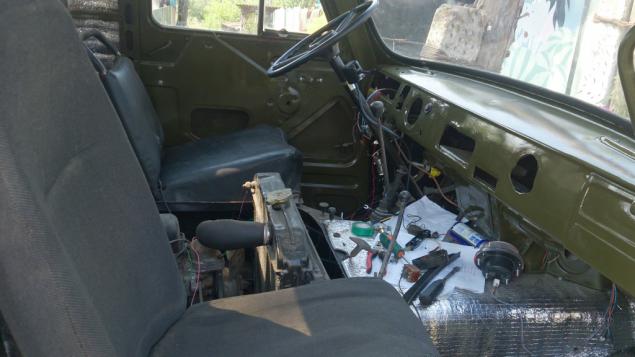 27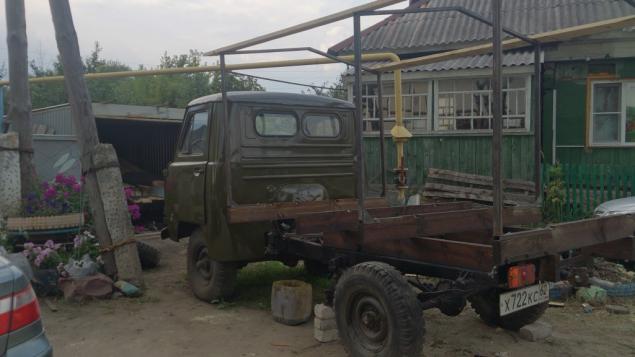 All 28 floors and floor perfecting processed in 3 layers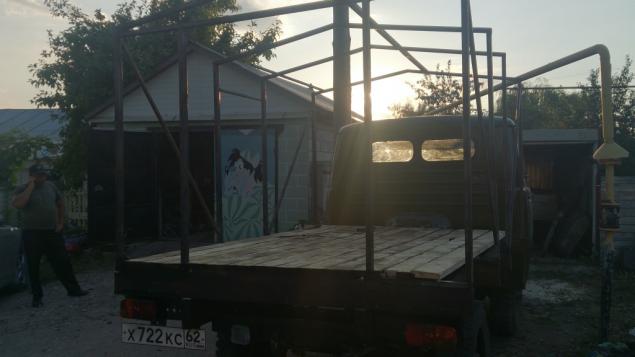 29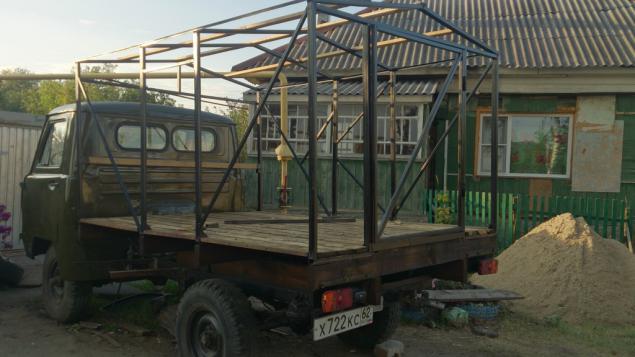 30 Thought booth iron sheathing, but considered expensive out, decided in the next year, as long as the banner will go for 700 rubles.