Genre: western, comedy, musical, adventure.
Once in a not very quiet town Wild West Fest with Mr. appears antediluvian film projector. And now an avid gambler not to shootings. Every day for a glass of milk they watch someone else, more interesting life, told his brothers Lumiere. And, in the meantime, he wins the heart of Mr. Fest indomitable dancer Diana. However, not all pleasant Parisian, especially the bartender Harry revenues which were to fall catastrophically. And, besides, no one is able to observe only Fest wayward beauty Diana ...
The film stars Andrei Mironov, Alexander Yakovlev, Mikhail Boyarsky, Oleg Tabakov, Nicholas Karachentsov Igor Kvasha, Lev Durov, Galina Polish, Krachkovskaya Natalia, Natalia Fateev, Spartak Mishulin, Albert Filozov Oleg Anofriev, Michael Svetin Leonid Yarmolnik, Simon Faraday, Alexander Pavlov, Yuri Medvedev, Borislav Brondukov, Michael Kherkheulidze, Igor Vorobyov, Anton Tabakov, Alexander Inshakov Nikolai Astapov, Boris Ivanov, Alexander Malyshev
Director: Alla Surikov
Written by: Edward Akopov
Operator: Gregory Belenky
Composer: Gennady Gladkov
Artist: Evgeny Markovich
Premiered June 23, 1987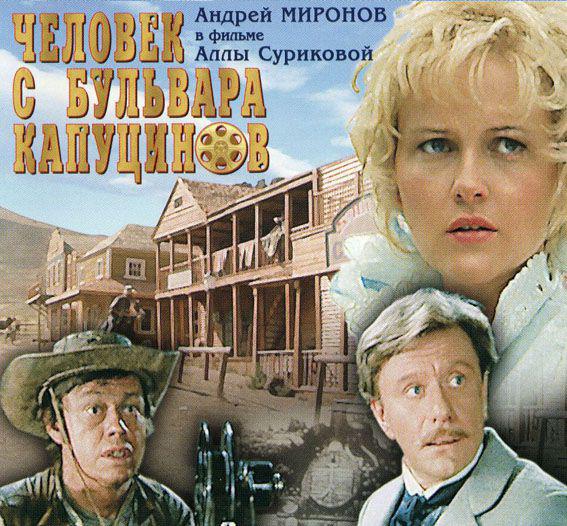 "The Man from Boulevard des Capucines" - the latest film by Andrei Mironov, except unfinished actor "Pathfinder". For this reason alone it would be a unique film, a legend - after the unexpected death of the actor, many watched this comedy again several times, trying to see in the person Mironova a premonition, a harbinger of the sad ending.
Initially, Andrei Mironov not too keen to star in the film - was busy. Although refuse Allais Surikovoj was not easy. Especially since she put the question bluntly: if Mironov will not appear in the role of Mr. Festa, the film "The Man from Boulevard des Capucines" will not. Scenario Edward Akopova pylilsya Mosfilm or five, or six years.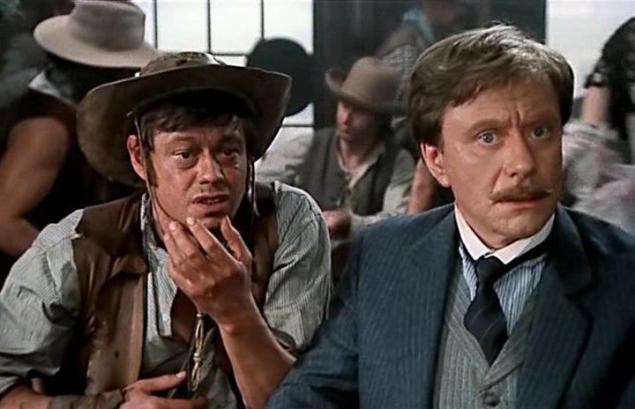 Surikov waited consent Mironov six months. Could he upset the director, besides the woman?
Hero was adopted, and how the heroine? Alla Surikov wanted to take the role of Diana LittlIrinu Rozanov, but neither she nor Olga Kabo not come. Can not say that Alexander Yakovlev and perfectly fit for the role, but it is their energy literally haunted Surikov.
As a result, the director Andrei Mironov suggested to see the audition and choose a partner. Andrey and was generally indifferent to women, blondes and bestowed in particular - in general, focused on Yakovleva.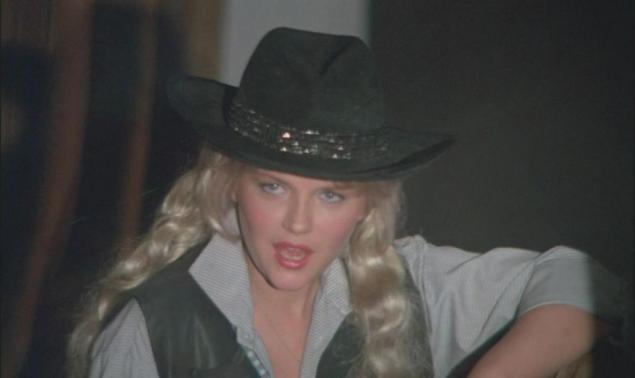 Long could not resolve the issue of the role of performer Billy King - dashing cowboy with awesome muscles.
Nicholas Karachentsov, in fact, was to play Black Jack. But after reading the script, the actor decided it would be Billy. Asked to try and so recklessly got into a fight with a stunt that all were just shocked. Cowboy Nikolai Petrovich was not only with his fists, but also very touching, with a human face.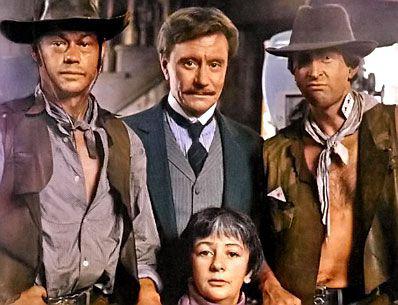 A Black Jack became Mikhail Boyarsky. Dear Armenians - Frunzik Armen Mkrtchyan and Dzhigarkhanyan - could not come to the shooting, so they also replaced. Indian chief was Spartak Mishulin and undertaker critic Lev Durov.
Good director, great actors - Tobacco, father and son, Yarmolnik, Filozov. What else is needed for a successful film? Of course, the talented composer. They became Gennady Gladkov, who was also in this period is busy, but he could not refuse Mironov. That such an effect turnip - Surikov persuaded Mironov Mironov persuaded Gladkov Gladkoff wrote, as always, beautiful songs. Among them there are even hits. And, interestingly, the actors have recorded songs before filming began. Mironov Boyarsky and sang themselves. Karachentsov sang a little bit. And Alexander Yakovlev gave his voice did not anyone, and Larisa Dolina.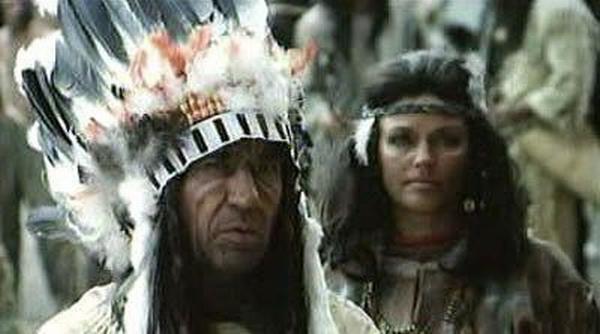 Filming "The Man from Boulevard des Capucines" began in the summer of 1986 in Belogorsk. Crimea again opened its hot embrace filmmakers, without claiming to loud glory, but without abandoning her. Works is not easy. The fact that the cavalry regiment that participated in the filming, led a captain of the Soviet Army. He was a tyrant and filmmakers began to put spokes in the wheel.
Teamsters had to represent the stunt, but the captain sat stagecoach manage your soldier. As a result, horses bolted and nearly overturned stagecoach. After that, the captain sent Surikov far away. He sent Surikov further and left for Moscow, but not himself, and with his subordinates, and horses in the bargain.
Shootings were threatened, thank residents of nearby villages began to bring to the set of their horses. Captain long remembered kindly quiet word, some have expressed the theory that he was angry after he was not allowed to play in the film at least a small role.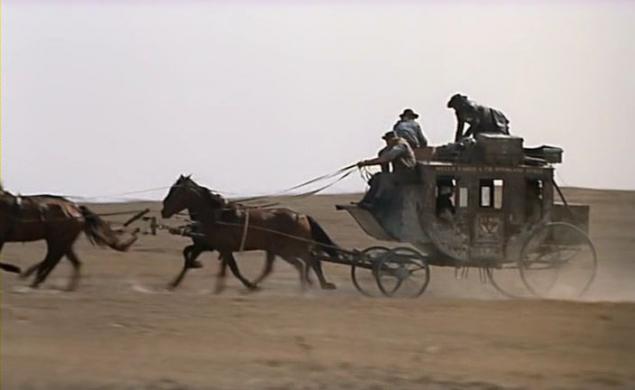 Was associated with horses is another emergency. Toddler stolen stallion, with him gone without a trace and mare Verka. Decided to go to the police. Shells landing in Planerskoe composed Alla Surikov and Andrei Mironov. The police chief was stunned to see "live Mironov," promised to investigate. Visit the grave of Voloshin and gallery Aivazovsky, creators returned to the place of dislocation and met walking in the same direction as the policeman - he was quickly found Toddler.
The town of Santa Carolina erected by Theodosius, in a quiet bay. The whole town with a bank, a pharmacy and a desert - it's more colorful decorations. Cacti and those drawn. Once these decorations almost blew heavy wind. Alla Surikova grabbed a shovel tucked under the arm, rushed to save the town, while most of the crew quietly played in the next game of cards. Thank helped stunt - his tracks fortification pillars, and the town survived. After shooting film group appealed to the State Film Committee with the request not to ruin the cardboard city, but the scenery was burned.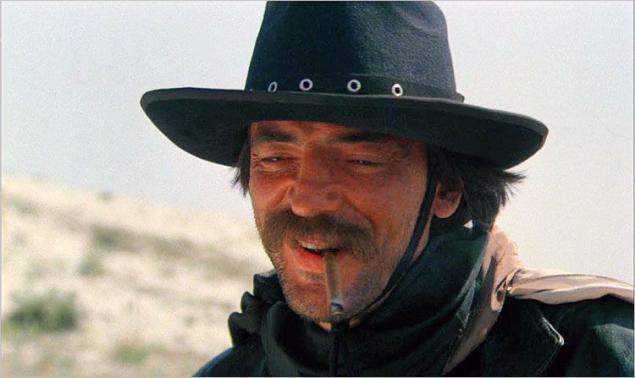 Costumes, cowboy hats were sewn at Mosfilm, but the eagle feathers for Indian chief - our Crimean. Orlov, whether that plucked?
But Andrei Mironov, one might say, plucked himself. Surikov says that before filming artist in whatever was wanted for short haircut. The director objected, but the artist insisted - he wanted to look like a "Diamond hand».
When trimmed Mironov came to the site, Surikov realized that Mr. Festus will necessarily hat. Any attempt to remove his hat Mironov in the frame at first rigidly suppressed.
Here's what else is curious. Since the film was dedicated to the pioneers of cinema, at first the idea was to make Mironov like Charlie Chaplin. Clumsy gait, bowler hat, cane. They even began to shoot this "similarity". But then the thought refused - literal parallels seem banal, to the same copy is always worse than the original.
Mironov, of course, was the center of the film. He helped during filming, giving advice, the many, and to do it so discreetly that even touchy actors usually do not be offended - Mironov respected even by those who disliked him.
Women are known to treat Andrey Aleksandrovich heat. But even they could not pick it up when it was necessary to carry Mr. Festus on his hands. Therefore, shouting and screaming at woman closeup, bore ... stunt actor, dressed in women's dresses and hats. Stuntmen were even instituted a similar task. They painted their lips, bullied skirt, showing her knees, legs exposed ... Delight was common.
But the brawl between Indians and cowboys shoot as: first stuntmen dressed redskins and perform stunts then they also become cowboys! Watch this scene - unless you notice that some comrades mercilessly beating themselves!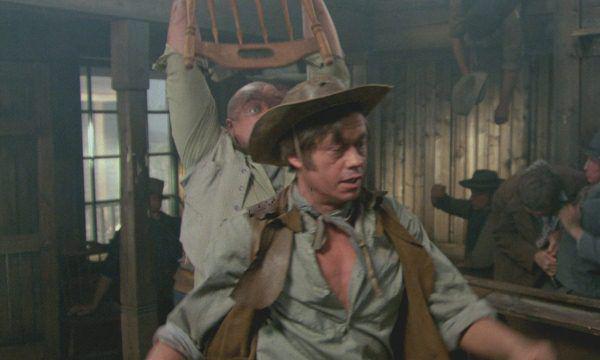 Especially for shooting cowboy fights in Peter ordered special Traumatic resin from which the oven cast bottles and glass for the windows. These glasses are quoted at impact shatters to pieces, but hurt them was impossible. Stools for the fight was made of balsa ultralight tree growing in Ecuador.
Fearless wife of the Indian chief - Natalia Fateeva - during the execution of a stunt substitute already four stunt! Accelerates the actress herself, Wall flew understudy, on the roof in a dress running a stuntman, the second jump, and finished third trick.
Natalia Fateeva was, one might say, the first noticeable love Andrei Mironov during the filming "Three plus two" (History of the film) in the Crimea. And now many years later they met again on the set and again for some reason in the Crimea. Is coincidence?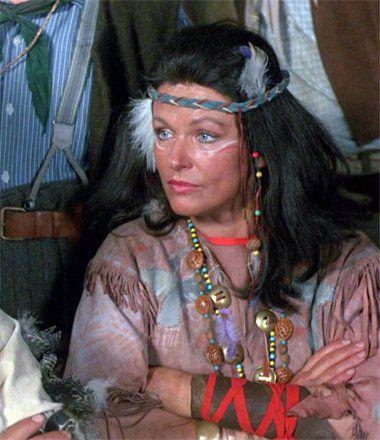 The wine flowed freely, the mood was perfect, and no one knew that soon everything will be different. Scene of death of Mr Festus filmed in one piece - Mironov died Karachentsov turning the handle of the movie camera and cried. Cry, as now seems to be on Andrei Mironov, who died less than a year, by himself, who has got many years later in a severe accident and still surviving, endure. The finale, of course, must be good. If not in life, then at least in the movies.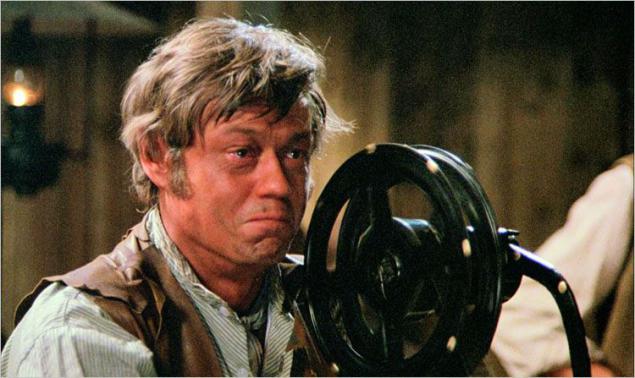 Mironov had time to see the finished film in a small theater in Leningrad, on the outskirts. Then he called out Surikovoj machine, said he liked it. I only wish that flew song titled "It's over." There are poignant words were: "To each his own, you - fun to me - suffering, and only time heals those who are sick do not mortally».
Mironov Surikovoj agreed that they would shoot a new film, agreed to meet in Riga, where he was touring theater satire to discuss future plans. Surikov arrived in Riga and was one of many witnesses unexpected hit of all the death of the actor on the stage of the opera theater in Riga.
They do not have time to shoot a new film. But the time to sing a hymn to art, cinema anthem, hymn the man who does not accidentally turned to wild people from the far boulevard des Capucines