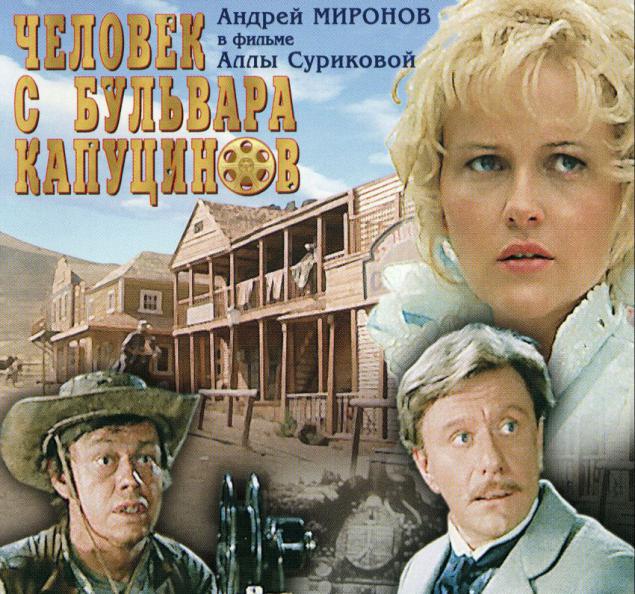 The author of the screenplay, a genre which the authors define as "ironic fantasy in the style of western", became Edward Akopov, invented a story about a fictional American city of Santa Carolina, which comes from Europe, Mr. Fest (eng. "The first," Mironov). Having been in the first film screenings, organized in Paris, the Lumiere brothers, it lights up the idea to organize a theater in the boondocks, whose residents only and do what they get drunk as a lord in the saloon. With the support of the local - singer Diana Little (Yakovlev), the owner of the bar, Harry McCue (tobacco) and Cowboy Billy King (Karachentsov), the hero Mironov shows visitors the world's first cinema. Lyumerovskoe "Arrival of a Train" makes the regulars at the saloon was so impressed that they forget about the harmful habits and do not miss a single session. Reigned idyll does not last long, and the power of art has a downside - arrived in Santa Carolina Mr. sekond (eng. "Second," Albert Filozov) shows the local film fans shoddy film than the town again plunges into the abyss of vice and debauchery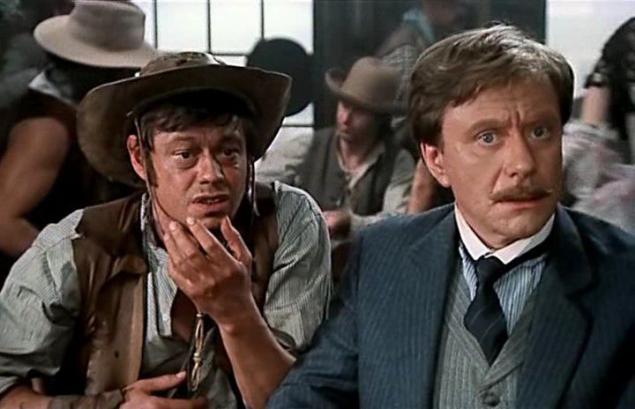 Natura looking for shooting, of course, in the Soviet Union - as the scenery of Santa Carolina appeared in the Crimea, or rather, on the shore of a quiet bay at Koktebel. It is known that because of the strong wind that raged in those places, all the scenery was almost blown off into the sea. Indeed, instead of full buildings were built only facades, propped up with boards hammered into the ground. Save layout succeeded, but further work needed to significantly strengthen the structure. With props as participants remembered the shooting process was not easy - even in the vaults of "Mosfilm" was not found everything you need to play on the court plausible Wild West. Otsmotrev huge number of these westerns - the classics of the genre - Surikov and her film crew began to literally piece together everything you need. Hats and other headgear sewn specifically for the film, a harness horse had to borrow on the Czech film studio. I managed to get even the stools of a special ultra-light Ecuadorian tree, from which Hollywood Westerns made furniture for a spectacular beating about the head. As a result - one of the prizes, inherited the painting, was presented with the wording "for the authenticity of the image of the Wild West in the Wild Soviet filmmaking»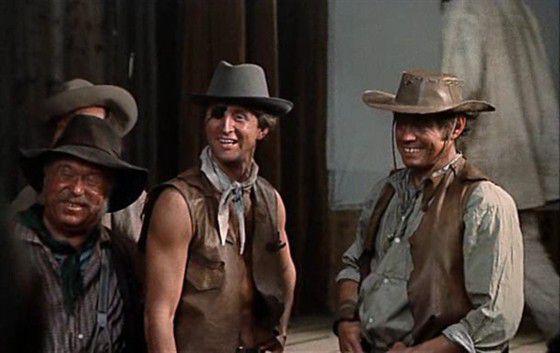 Leading actors also decided not at once. For example, the role of Diana Little tried out including Irina Rozanova and Olga Kabo, and as a result had to choose Andrei Mironov. For him Surikov has installed video with samples of several contenders - his Lady chose actor Alexander Yakovlev.
"She was charming and hardworking, hours before exhaustion rehearsed dance, learned to sing, twirl colt, ride a horse," - says Surikov. However, singing behind the scenes still had to Larisa Dolina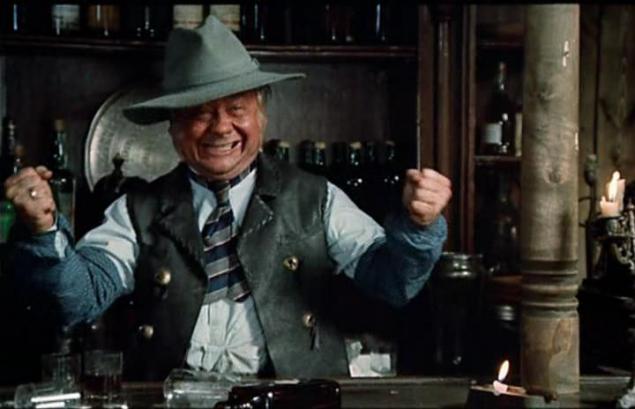 But Nikolai Karachentsov flatly refused by any substitutions, saying that he will perform all the tricks - and continued to perform, even break during the filming of a toe. On the role of Billy King claimed more and Alexei Zharkov, but samples Karachentsova convinced the director that the party cowboy written just for him.
In the case of Oleg Tabakov, and these doubts were not, no one else in the role of a bartender Surikov McCue seen.
"He invented his tube into the nostrils, which made his nose wide and his face -" teddy ", subtly-natured - says Alla Surikov in an interview. - I think it's very nice - the whole day there with the "splayed" nose? He suffered and smiled! »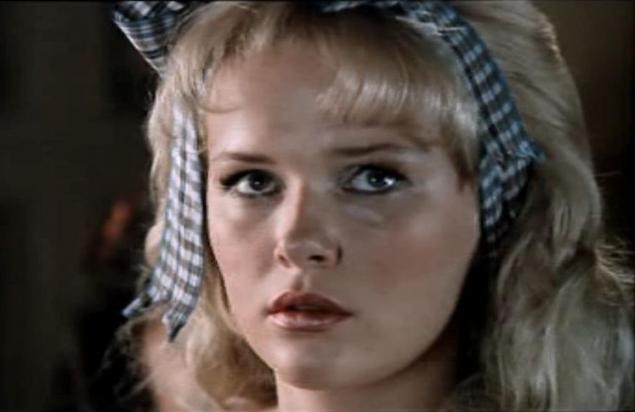 Was unable to attend due to busy with other projects Frunzik Mkrtchyan and Armen Dzhigarkhanyan which director saw in the images of the leader of the Comanche and the undertaker, respectively. As a result, they took place in the film Spartacus Mishulin and Lev Durov and submit their sites now someone else is impossible. Durov, for example, he invented a scene in which he was lying in a coffin. According to him, he wanted to add a bit of humor, and he improvised - lay in a coffin, and finally entered the scene in the final version of the painting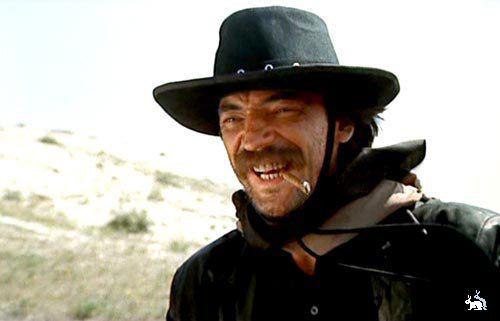 Mikhail Boyarsky, who played in the movie Black Jack came to the shooting, as well as Alexander Yakovlev, thanks to Andrei Mironov. Assistants Surikovoj desperate to get busy St. Petersburg artist in the cast of "Man from Boulevard des Capucines" and resorted to trickery - bypassing assistants Boyarsky said that Andrei Mironov personally asked him to star in the film. After such a statement to persuade the actor did not take long.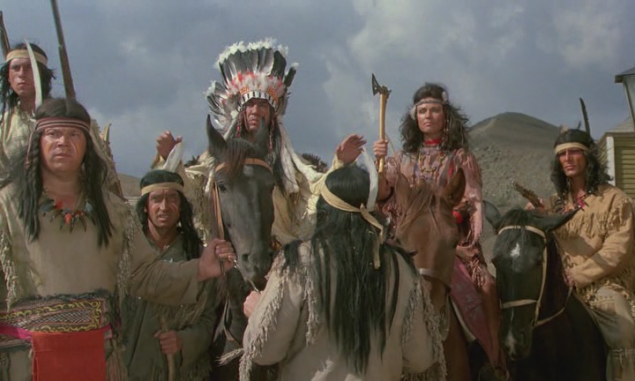 As for the Mironov, for him this was the last role in the film - he died a little earlier than two months after the premiere of the film on August 16, 1987, on tour in Riga.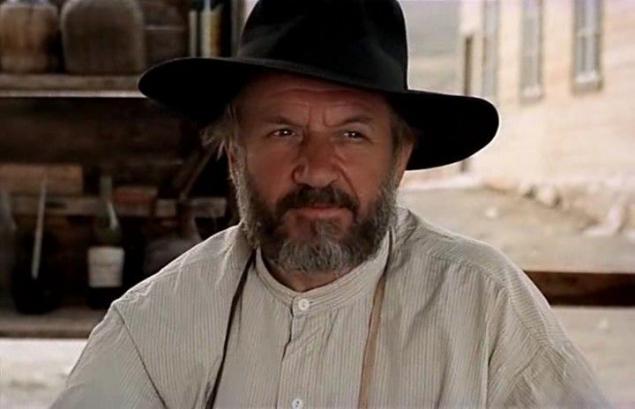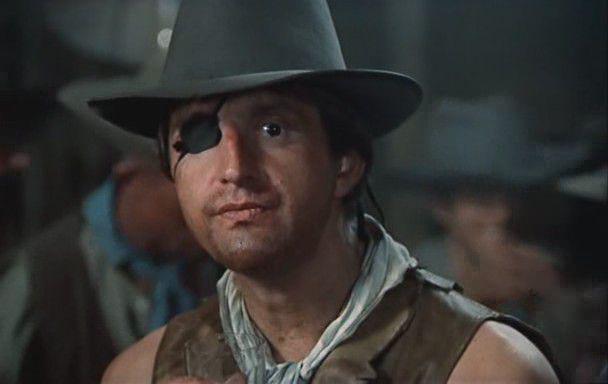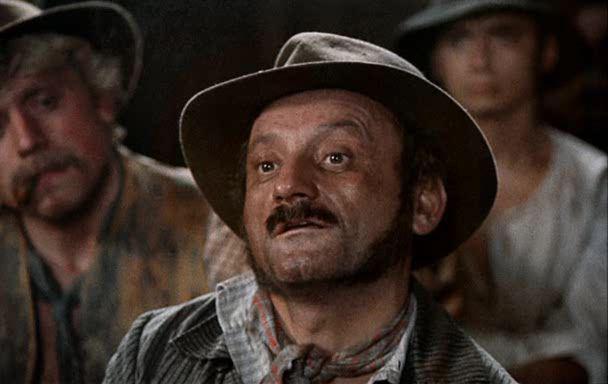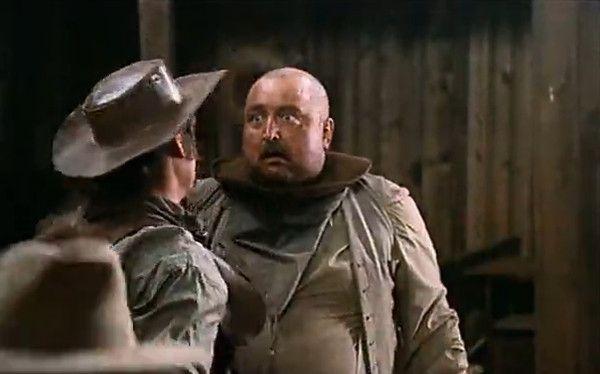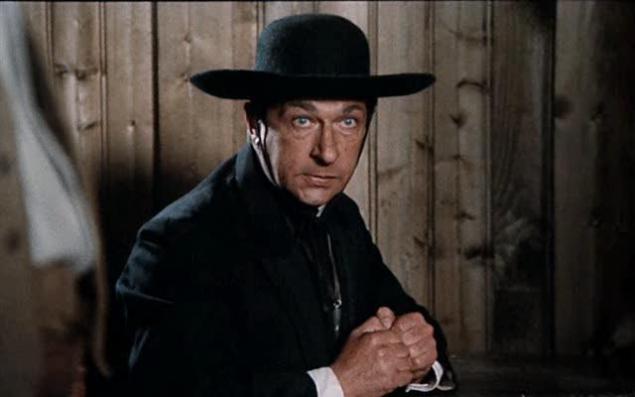 The title of the film contains factual error - in Paris Boulevard des Capucines there, but there is the boulevard des Capucines, named after the street is located on the convent of the Order des Capucines. It was there in the house number 14, December 28, 1895 held the world's first public cinema show public of 10 short films. Seeing the error in the script Akopova Alla Surikov went through a lot of other options, but in the end the name still remains the same. A kaputsinki still found its place in the filmography of the director - in 2009 on the screens out the picture "Man from Boulevard des Capucines»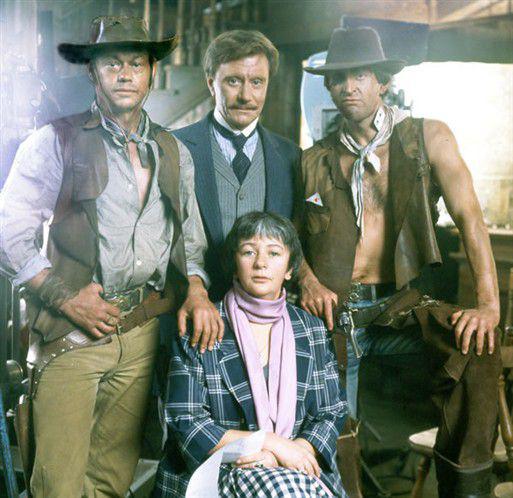 Source:
www.aif.ru