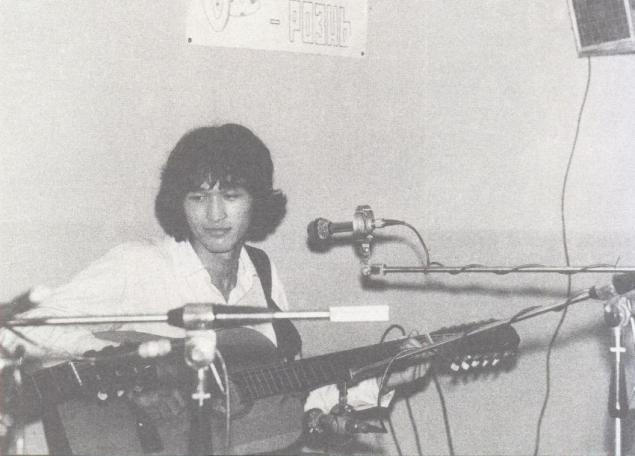 Natasha Vassiliev not necessary. Her rock in the world knows everything, and she just knows everyone, but also photographs.
Comments for photos by pictures.
(Spelling and punctuation preserved author)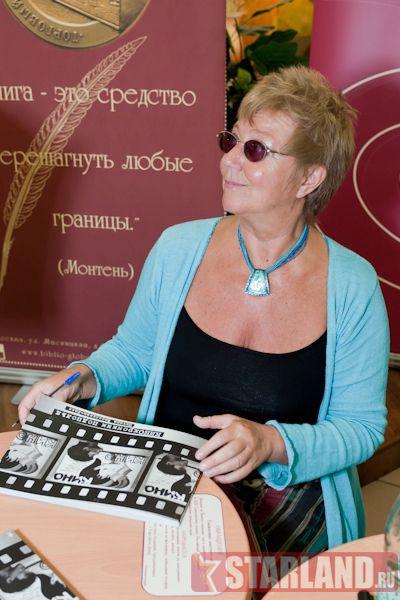 1) the October 83.
On the edge of town in Metalostroe in Efremov, in a tiny room for 50 people, playing acoustic Bob and Mike Choi. In a nearby store prodoval limoncello. Choi was surprised and delighted: "The train carries me where I do not want to." This is my first photo Tsoi on stage. "In the vestibule and cold at the same time warm and smoky in the vestibule at the same time somehow fresh ...»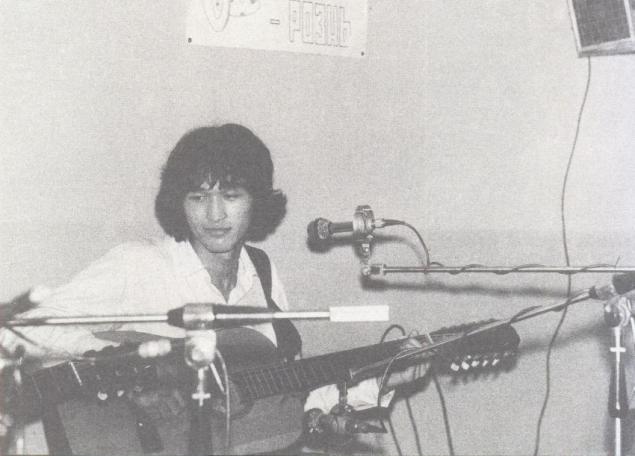 2) summer- 83.
Bob "Aquarium" recorded "Radio Africa" ​​and made "presentation" in the cafe "Rubik's Cube" on Vasilevsky Island, where he worked while Michael Kordyukov. In mazhorskom cafe with a flashing multicolored cubes floor we drank cocktails at first, and then it will have to listen to the music and silver spokes, and people danced. Then he took a dry wine and went to bathe in the bay.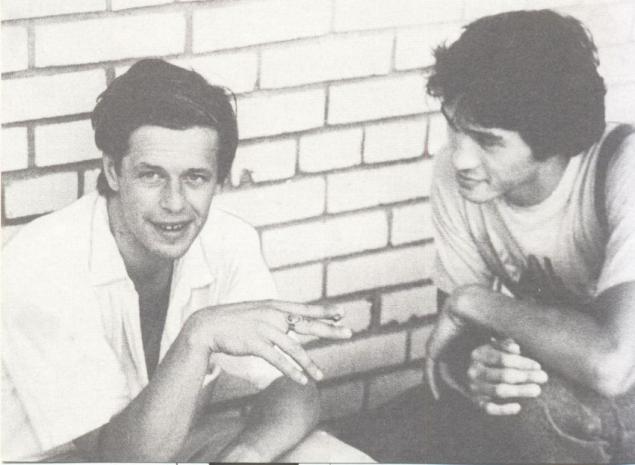 3) January- 85.
This is my home, in your favorite chair. Tsoy- fungus.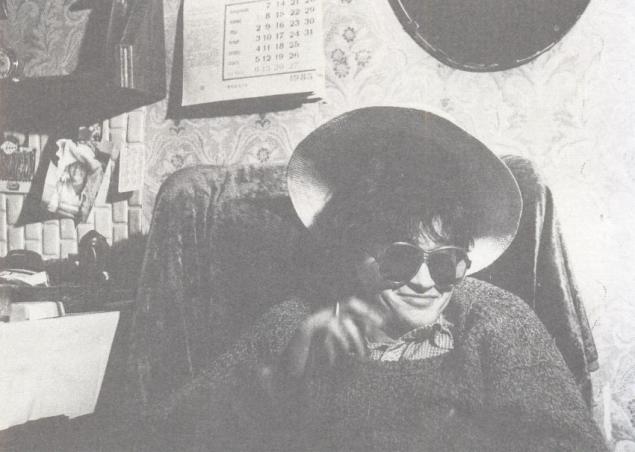 4) November- 85.
Sasha Startseva, editor of "Roxy" (then underground). Elders took from Tsoi interview, and then we watched on a video player Fellini film "Casanova" (Vidic then were news, and such filmy- especially, for me anyway). "What an interesting movie," - said Choi after 15 minutes, but not completely dosmotrel- they Kasparyanom off somewhere in a hurry.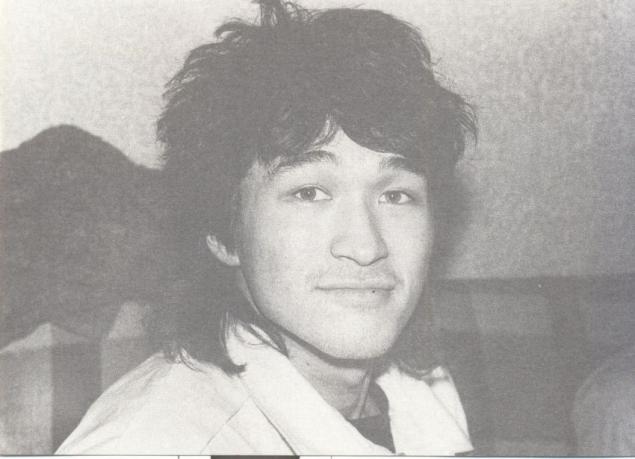 5) the December 85.
Houses in Mariana with Victor on Veterans Avenue. Mariana asked me to photograph them with the little son Sasha to send photos to relatives Tsoi.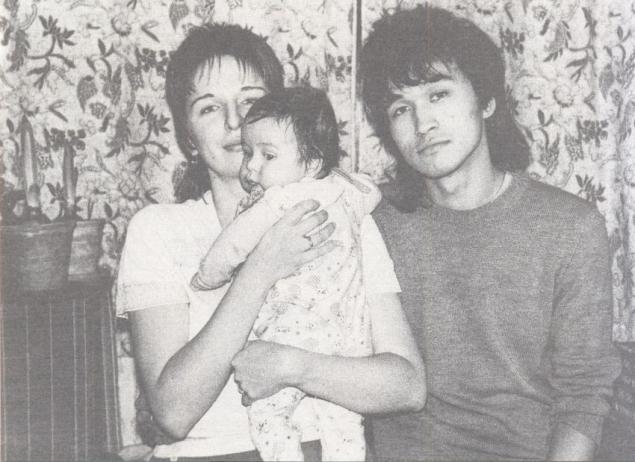 6) December- 85.
Victor home.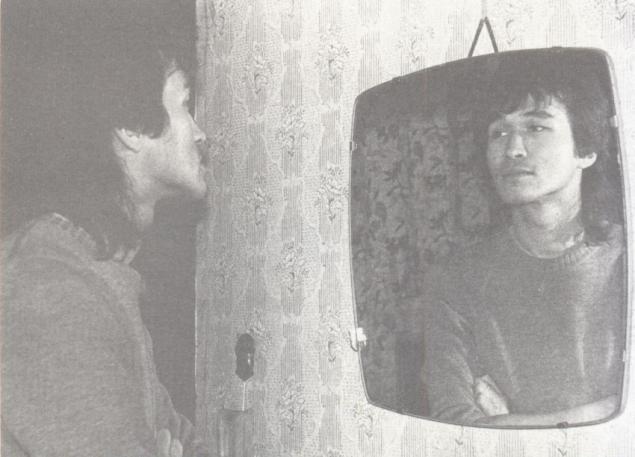 7) 7 March 86.
Holiday in rock clubs - 5th anniversary of the opening. In the dressing room after the concert. More played zoos and aquariums, with Bob was a Scottish skirt, I found it when shown the film. In my opinion, here Choi already knows that he is the coolest.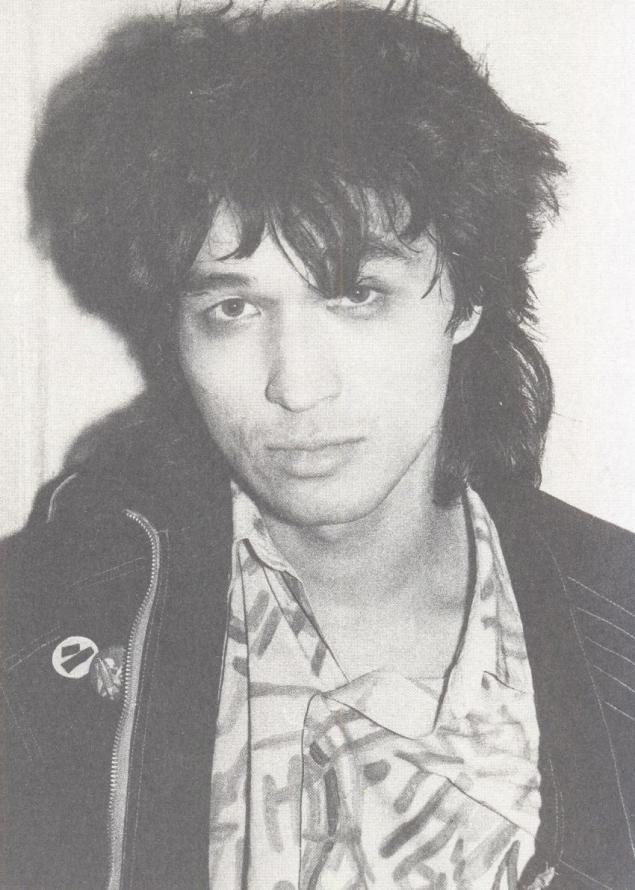 8) Mayer 86.
On a vacant lot near the house on Prospect. Veterans. Bright illumination of the film is a stain, but not from accidental excess of light, and it managed to capture the energy. Choi was very fond of his son, it is the light of his heart.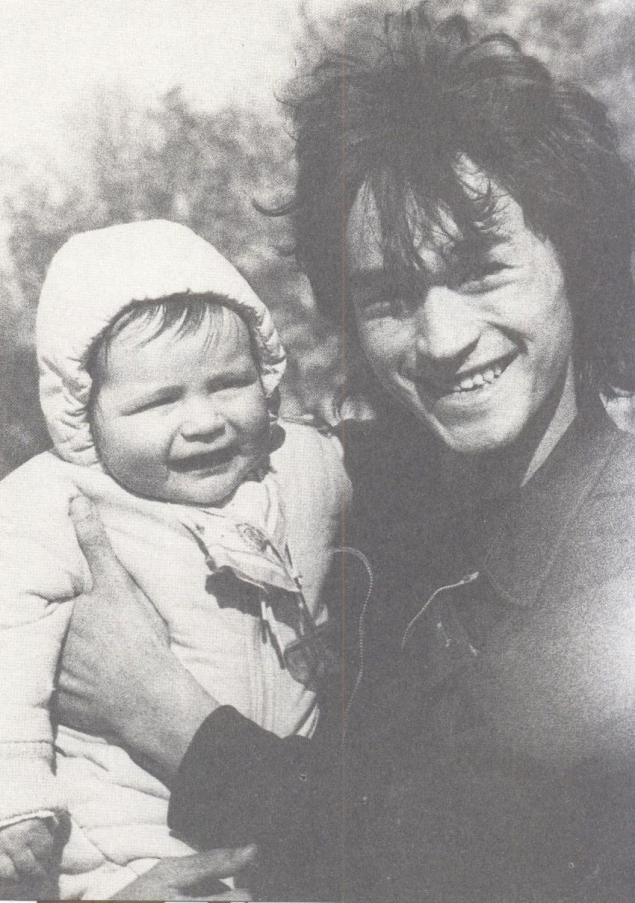 9) November 2 87.
Wedding Joanna Stingray, American singer and producer of the first Russian plate underground music in America "Red Wave" (Aquarium, Alice, Movies, Strange Games) with guitarist Yura Kasparyanom Cinema. Tsoy- witness.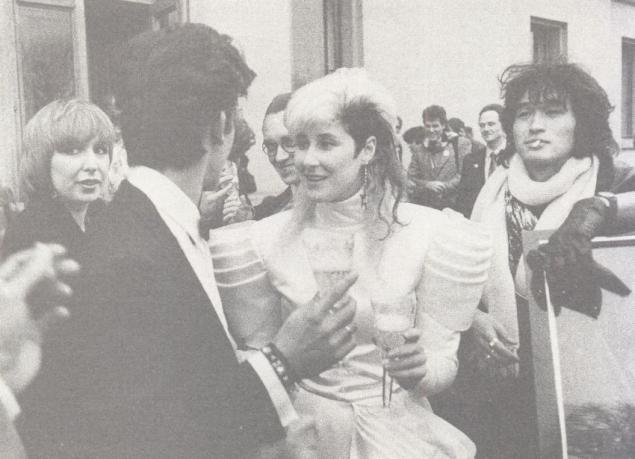 10) In the dressing room of the JCC, in Leningrad. Alice had concerts and movies, and here's one of them came to visit a friend (can not remember who to whom). Several times I photographed them for a chat, and then asked them to look at me together. They looked at. This is my last photo Tsoi.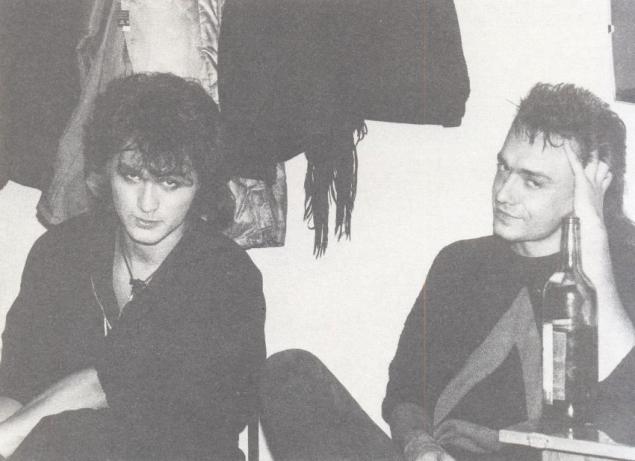 Also: