Why is assumed that Siberia and the taiga are synonyms? Since then, as in these parts were our ancestors, the situation has changed ...
This is the view through my fence on the federal highway Irkutsk, Krasnoyarsk (in that order - Irkutsk closer to us)). And where the taiga? Well, there was the taiga, steppe became ... & quot; thank you & quot; the first inhabitants, who primarily were vital issues of construction and heating, and only at the last ... and what it is - the environment?)))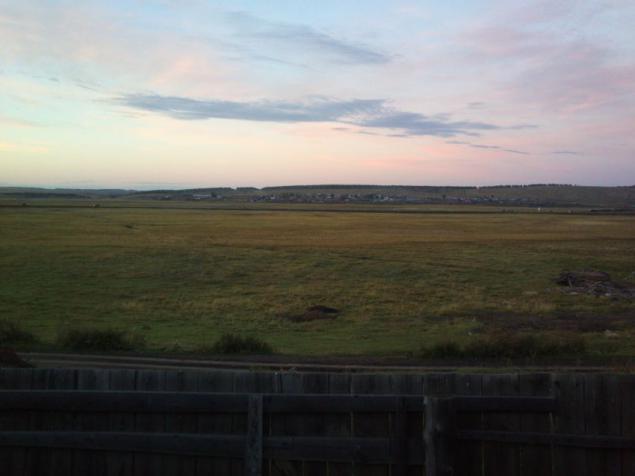 More sensitive photos with this pile of boards))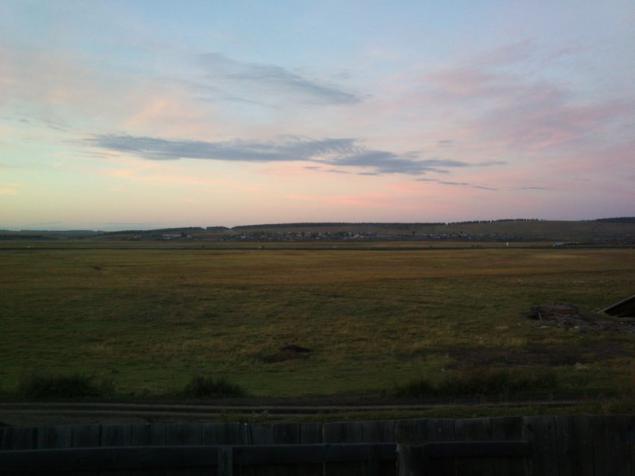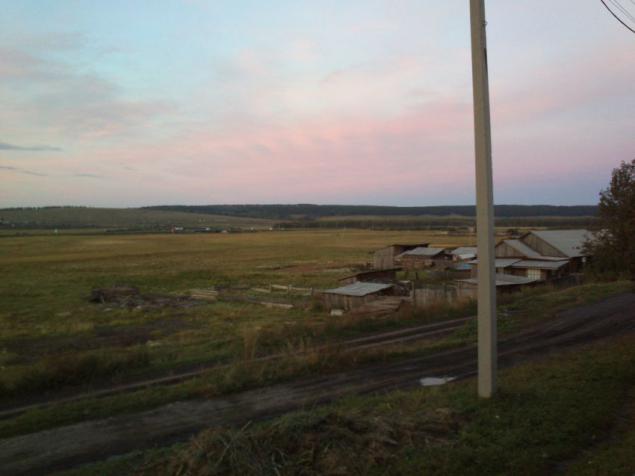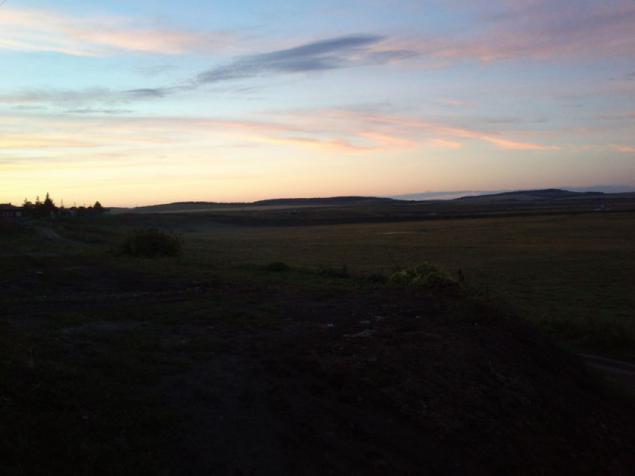 In general, I piterets Magadan, who moved to Siberia after their parents, just like a true son of the Decembrists))) raw, rainy, dank castle Syatogo Peter (not to be confused with Peter Alexeyevich !!!, which was the first)) in mysterious, distant, but, bitch, frosty Siberia! ))
Already a little poobvyksya, obtёrsya; settled down in the end. I have and the rights of "local" puzzle you, dear fishkyane, facts, and that I would have not believed, still living in St. Petersburg.
For example, we have today in the early morning frost is expected, the second this fall somewhere to minus five. How would Nitsche, but the day was under thirty ... Such temperature changes for us is not uncommon, and is about 40 degrees per day. But it is mainly in the autumn. This only happens in the deserts More ...
In winter, the situation is more interesting ... Boost bathhouse (Siberian, of course) under a hundred degrees ... Not sauna, of course, but the first dry heat (without popping on the rocks) and we can endure ... And then on the street! Plunge into the first snow! (Pre-cooked from fresh snow, as many coal stoked black circle) and-and-ehh !!! Extreme sports, such somehow does not count. But here on the street at the same time can be a minus fifty. Well, as you so perepadik temperaturochek? In the area of ​​one hundred and fifty degrees Celsius ???
Siberia, epta ... Yes, and we steam from soap separation does not separate - Things to wash. If you're not in the first stage, the "no zamёrzni" - your motto!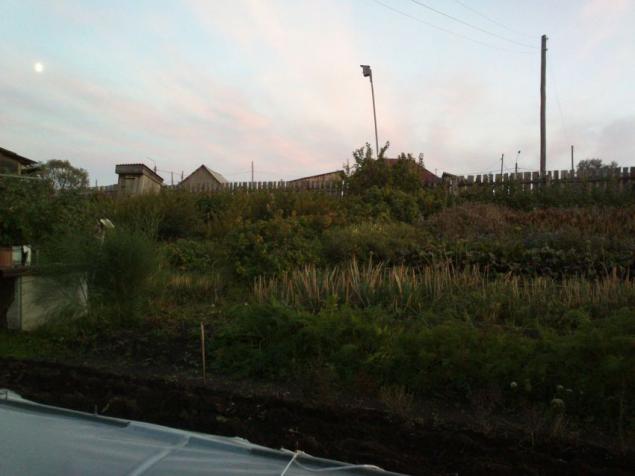 But back to our vegetables, which began with. In principle, we grow watermelons and melons. But that's only in greenhouses - late summer we proceed to their duties (ie stupid climatic meteorologically slow, bitch). Not to say that the celebration of taste, but quite edible. And it is quite sweet.
Pay attention to the following illustration. At first glance on it, nothing happens. But it looks as Siberian garden! The fact that the winter is very acts of drifts - the risk of freeze forever! That's why everything is a short, nondescript ... And there (specifically in the area closer to the birdhouse) and apple trees grow three varieties, and two cherries and plums, and honeysuckle, and black and red currants, and gooseberries, and buckthorn, viburnum and ... < br /> And in the background (just to the left of the birdhouse on the horizon) can be seen for the first time this year broke on a height oaks. Geographically and botanically to our region are not linked. Well, they do not survive here! But we are still alive ...
It's simple. When I was still living under Peter, in the suburb of Gatchina Marienburg, Dad came to me. And then again, walking through the palace park in autumn, collected acorns, of which there are in excess of decency. And after a couple of years, my father remembered about them (rather stumbled in their innumerable bins at the next parsing Croesus) and dropped them in the garden. So, for the fifth year already live, what should not be. One Oak now lives on his grave ...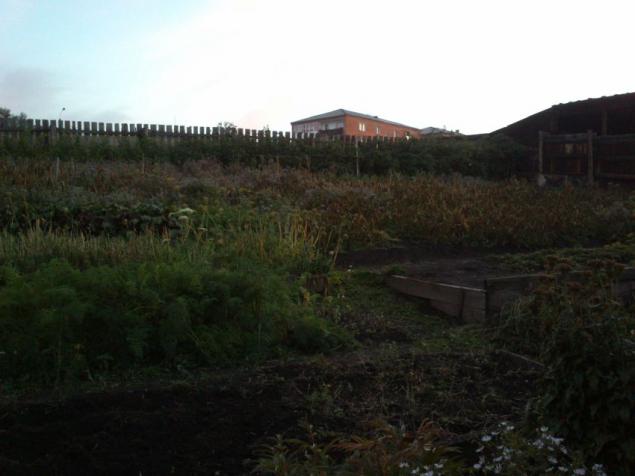 From the previous easier you can go to the last photo in this post. It would seem that kartoha kartohu ... But there are some nuances! I'll be a little bit of history back - staying in my party in Marienburg, Dad bought a bag of washed potatoes (still unknown to me the manufacturer). Brought home. Planted. I still do not naraduemsya - and yield, and resistance to local pests and sores.
On this and that done, a lot more thoughts in addition ... but leave them for later. First, evaluate the results of this post. Greetings to all from Russian Siberia !!!
--img7--