He was already 63, but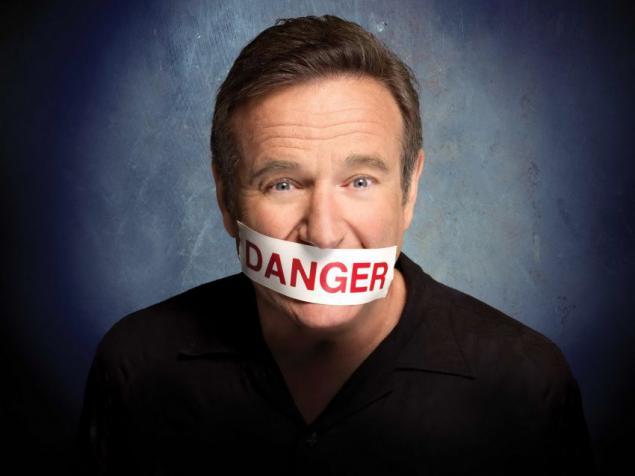 Awakening
For his entire film career Robin Williams plays Dr. often. And each time it was not just doctors and doctors who healed not only the body but also the soul of the patient. What can I say, apparently, energy from the actor such times it is so well suited for this role. In this picture, Dr. Malcolm Sayer finds a way to return to a normal life of critically ill patients. Interesting to see how the patient discovers the doctor and the simple pleasures of life.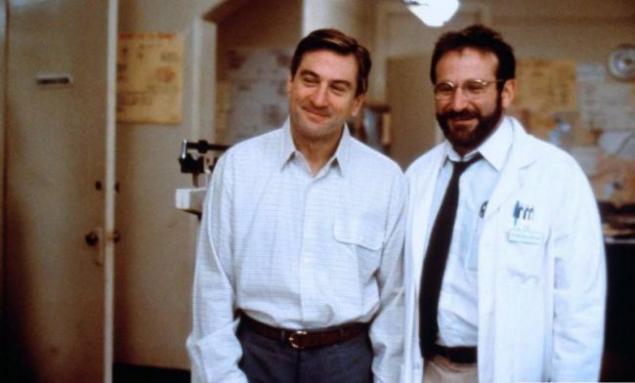 Dead Poets Society
You are much more interesting than you think. It is taught by an eccentric teacher John Keating of their students. Teach them to think, and not cram - that is the main problem. Robin Williams is so good and convincing in this role that I feel like being there in the classroom, among students, together with all listen as he reads Shakespeare, to rejoice and to empathize, to wonder and ponder.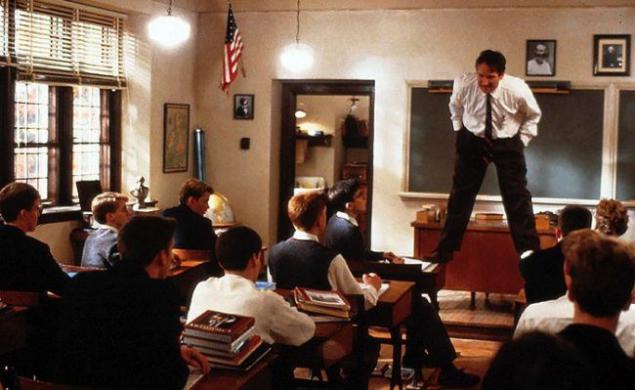 Good Will Hunting
Again Robin Uilms - Doctor. Now the therapist and mentor twenty genius who does not want to go on a standard way. Again, the wise hero Williams helps his charge to find a way in life. For this role, Robin got his first, and hopefully not the last Oscars.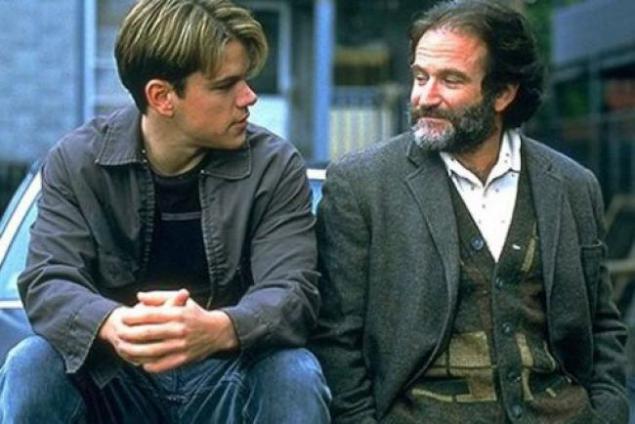 August Rush
Correct us if we're wrong, but it seems that this is the only negative part of Williams. But he coped with it very well, did not even recognize him at once in such an unusual role.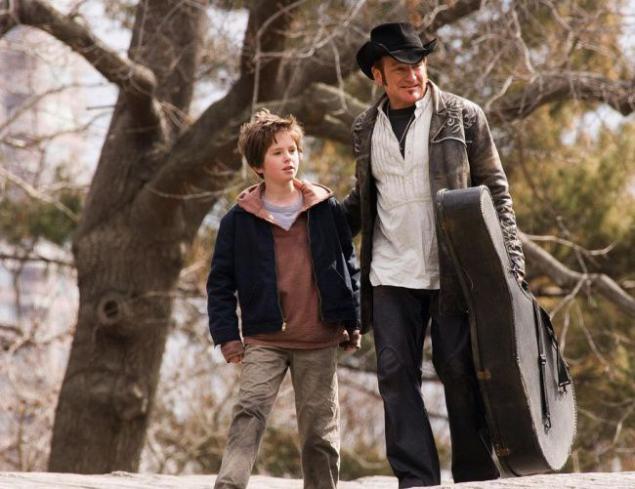 What Dreams May Come
The main character is killed in a car accident and is in the heavens, but he is not willing to part with his beloved wife. Then he goes on a dangerous and painful path, driven by one dream - to meet with her. In this movie, Robin Williams proved to everyone that he was on the shoulder complex and dramatic roles.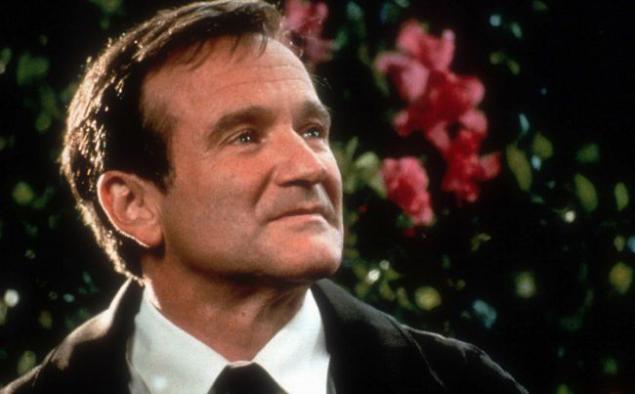 Patch Adams
Robin Williams in a familiar role for itself the doctor and the person who destroys the stereotypes and prove to everyone that the worst thing in life - it's indifference. The protagonist Williams, Dr. Adams, finds true panacea for all ills - laughter. And he is willing to do everything possible to make his patients laugh nonstop. In this picture, Williams could combine especially well in the image of his hero, as tragedy and comedy shades. And this is equal to it hard to find.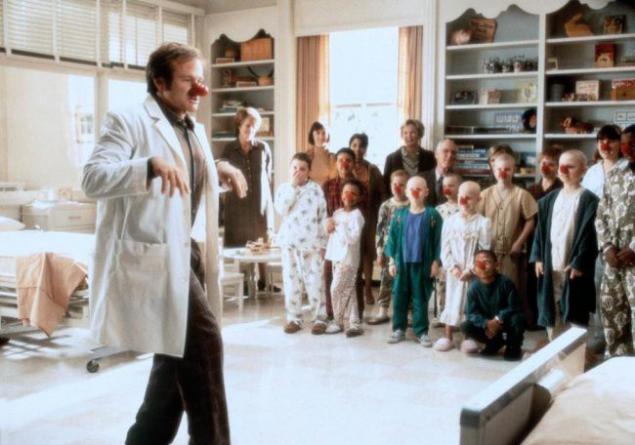 Bicentennial Man
If Robin Williams to play the robot, it will be the most human and the most kind and sincere robot. The protagonist - the robot Andrew, first just a car, but with time he awakens the senses and he learns what is love, close friendship, deception, lies. In general, the hero begins anew to know the human world in which as much joy as and suffering.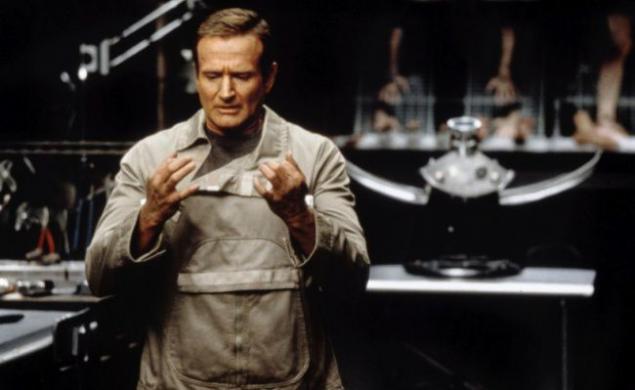 Good Morning, Vietnam
Humor and incredible energy of Robin Williams fully disclosed in this picture, and the positive pressure and light irony immediately elevate mood. Even before the start of the Vietnam War hero - Adrian Kronauer - is there airwaves for American soldiers. He is so inimitably playing the fool in the studio that once sume a favorite and a threat to military discipline.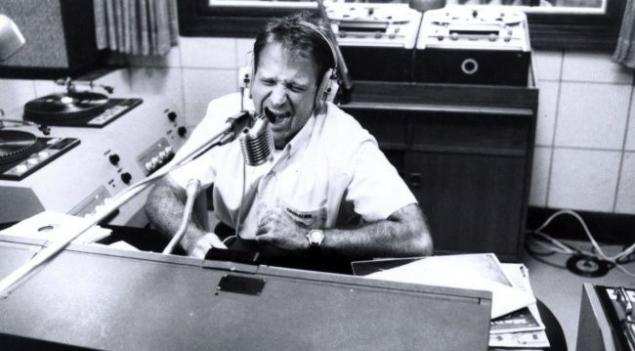 In fantasy magic shows Jumanji board game that the player suffered Alan jungle. Get out is possible only in one way: if someone does not want to play this game enchanted Jumanji and here are found.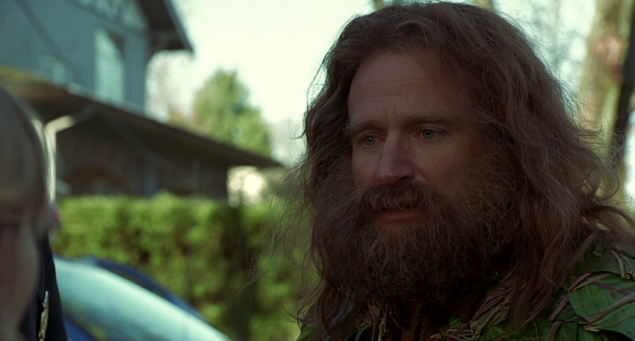 Man of the Year
What will happen if a famous TV presenter, who earned his popularity that ridiculed the stupid politicians suddenly running for president? A high probability that he will win. That's what happened to the hero Robin Williams. Again Williams comedian does not get bored the audience: "I am still hoping that the Pope will be the candidate from Brazil - Raul dad! And the nuns had to be in a thong and feathers - a lot would come back to the Church! »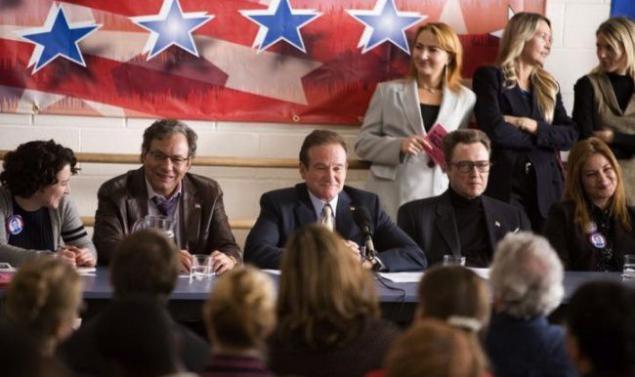 Jack
This film proves once again that the acting talent of Robin Williams is really great. When, in 40 years you have to play a ten year old boy have much work. But looking at Williams in this role, it seems that he was not worth the reincarnated in his hero Jack, a young boy with a rare disease - premature aging. Film about kindness, about friendship, about the usual joy about silly childish pranks, about what we should never be too old for something, a film about the love of her life and about transience.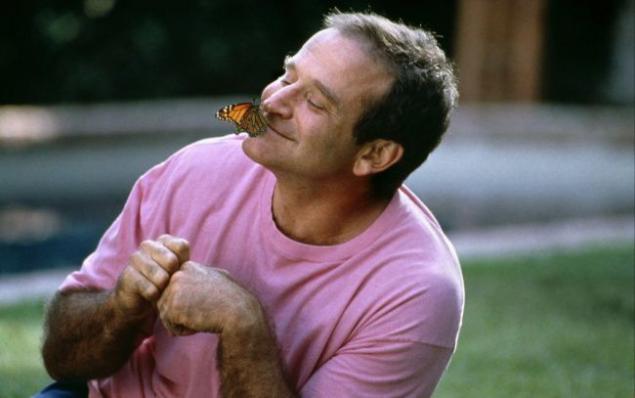 Source:
www.livejournal.com