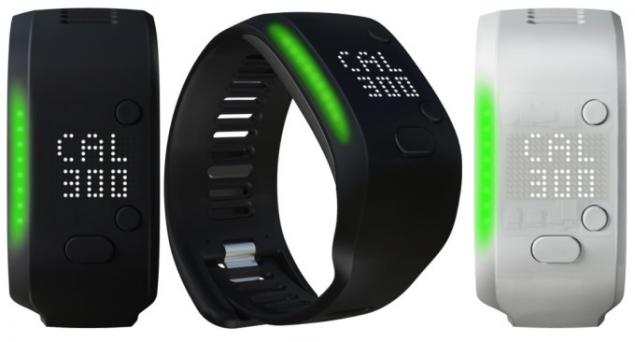 Recently the company announced the upcoming availability of the new Adidas model fitness tracker, called MiCoach Fit Smart. It's not smart watches, which many have grown accustomed, and a fitness tracker, which, according to the developers, it is necessary to put into the hands of only during training.
The device can record the heart rate, number of burned calories during exercise, running speed / distance, distance traveled and average stride length.
Design and Features h4>
 


The tracker is quite light, it weighs only 58 grams. Housing material - plastic and silicone. Presented two color options tracker: white and black.

Display at the device - diode, no high-resolution, bright colors and other things to which we have become accustomed. In general, most of the information is transmitted to the smartphone tracker, where all of this can be seen in the detailed layout. But some information, such as distance traveled, can display and display devices.

In addition to "display" tracker MiCoach Fit Smart equipped with LED strip is also placed on the side. Brightness and color bars indicate the intensity of the workout.


Personal trainer MiCoach h4>
 It should be noted that the device can be viewed as a personal trainer. The fact that the base laid about 100 different training plans (all of it - on the smartphone, which is synchronized to the clock). At the first training (she is one for all, it is proposed when you first start the device) clock look for indicators of the human body, and then to make recommendations on the type of workout.




In general, all standard applications MiCoach.


Price h4>
 Sales start in the US on July 17 and in Russia - August 15th. The estimated price - $ 199 / £ 179 / € 199 (US, UK, Europe, respectively).





Via engadget

Source: habrahabr.ru/company/medgadgets/blog/229481/