Activité: fitness tracker that does not look like all the other trackers Bashny.Net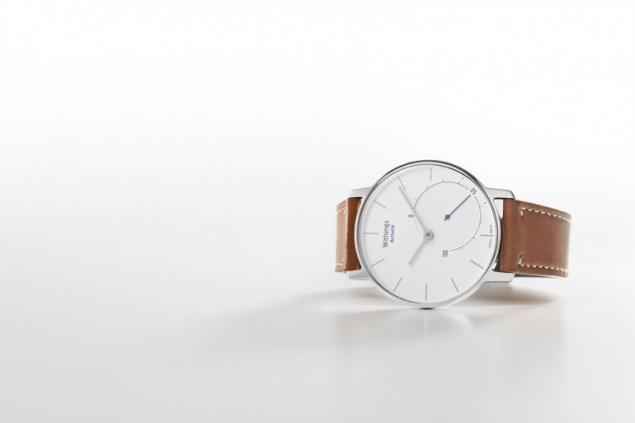 Photo hours got here by mistake? Oh yeah, this is the fitness tracker, the first impression is deceptive. I>

The overwhelming majority of gadgets from the world of wearable electronics technology and look very stylish. This - Gadgets with soft-touch coating of metal and plastic that look ... well, like gadgets. You can even talk about the style of «hi-tech», which is very much like it.

Many, but not all. Those smart watches Pebble all good, but the man who has a favorite mechanical watch, not always give up its hours in favor of such a device. What if I want to buy a smart gadget, for example, fitness tracker, but not like the way it looks? Now there is a solution, and this output can be called Activité, mechanical watches fitness tracker stylish hybrid mechanical watches and fitness tracker created by Withings.

Activité - the first device created by a company with an emphasis in the fashion world, very tech fashion.



Function h4>
 The device is equipped with an accelerometer, which works both during walking / running and during exercise in the pool. Further, a watch can determine the duration and quality of sleep the wearer.




Watch water resistant, can withstand immersion to a depth of 40 m (5 atm). I do not know what fitness goals can be a user, plunging to a depth, but the device will withstand it all.

All data is transmitted wirelessly (Bluetooth Low Energy) to your smartphone. They are synchronized with the app Withings Health Mate , which makes it possible to plan activity, monitor progress, share achievements with friends.




Unfortunately, the device can not notify messages coming to a smartphone, that is, it is not smart watches. But watch vibrates when the next fitness goal, or when the alarm goes off.


Design and delivery h4>
 Actually, once again to talk about what the device looks like a mechanical watch, we will not (although it has been said, again). Activité equipped with two dials. The first - actually watch. The second shows the progress of the user when installing any purpose (to pass 10,000 steps per day, for example).

Glass in hours - sapphire, reacts to touch, changing the operating mode (for example, a detector sleep on a pedometer).

With the gadget comes two straps: plastic and leather. The device comes in two versions: with a black or white dial and black or brown straps, respectively.




Activité with a white dial and brown strap (your KOs) i>




The second modification i>

Power gadget comes from the usual "time" batteries, they last about a year of continuous operation. No function keys not, watch - minimalist.




Order / price h4>
 Who hours / tracker still not commercially available, stylish device will go on sale later this year (estimated in October) at a price of 390 US dollars. Subscribe to notification of a device on the market can have manufacturer or the company's website Madrobots (CIS Activité will sell for 18,990 rubles).

Source: habrahabr.ru/company/madrobots/blog/227801/
Tags
See also
New and interesting
New and interesting