A few days ago, I was the first time in many years, had become a passenger long-distance trains. Normally, to get to another city, I take the plane, but there are places where our Motherland is much easier and sometimes faster to travel by train. It is in such a place, and I had to go ...
14 photos
via livejournal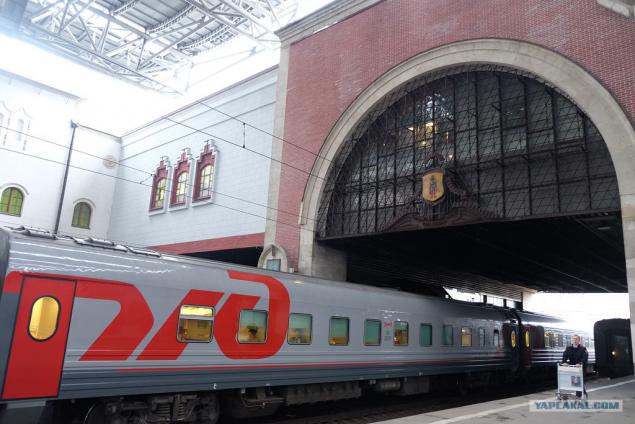 In cases of national importance I had to go to a small village located in the Ulyanovsk region. The nearest large town, where long-distance trains stop was Syzran and it was about a hundred kilometers from the place where I had to get there. Having carefully considered the way of the train, I suddenly found that the train passes through the village and, of course, it does not stop. Of course, in my head at once I matured cunning plan. I decided that if the wake up half an hour earlier and, passing right place to disrupt the emergency brake, then you can easily save 1, 5 hours of time and 1, 5 thousand rubles for a taxi. In general, things are prepared for emergency removal of the compartment, started the clock and went to sleep safely. So, come early in the morning, there was an alarm clock, I woke up and realized that the set is not as strongly as the previous evening. Suddenly, there were thoughts of the fine, that will open the doors of emergency braking. And, of course, immediately thought of the police station, where I can spend a lot more time than'll spare reach the place in this way. In general, and I drove to Syzran, did not realize his childhood dream home.
Well, to twice not to go, to tell you that I was surprised, and I depend on various stereotypes. Last time on long distance train I rode was ninety-some, I do not remember exactly what. The planes I preferred not only because of the speed, and, of course, because of comfort. From the memories of 15 years ago I had a clear image loomed a dirty, dusty car. Conductor there was bound to be screwy boorish. At stops in the window forever poking some potatoes, mineral water and beer, while referring to the hungry children at home. A smoke in the vestibule could not Brava a cigarette, just to stand a minute. In general, with such thoughts about me to buy a ticket.
And here is how it turned out really.
Coupe modern trains is not inferior to the comfort of business class aircraft. And judging objectively, even superior.
The first thing that surprised me - pre-set table. I, frankly, I have never seen such trains.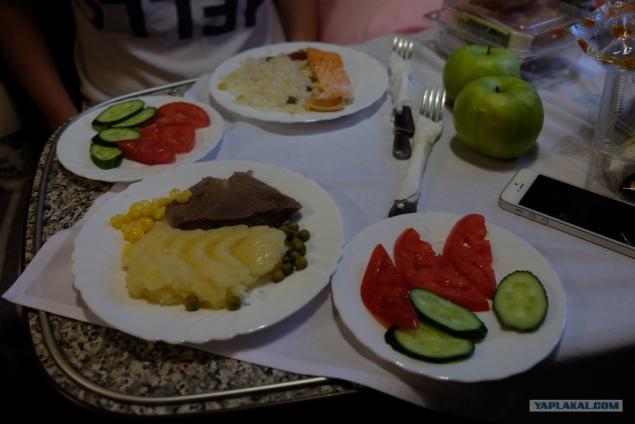 A few minutes after departure, and brought hot. Food, of course, not a Michelin restaurant, but quite edible.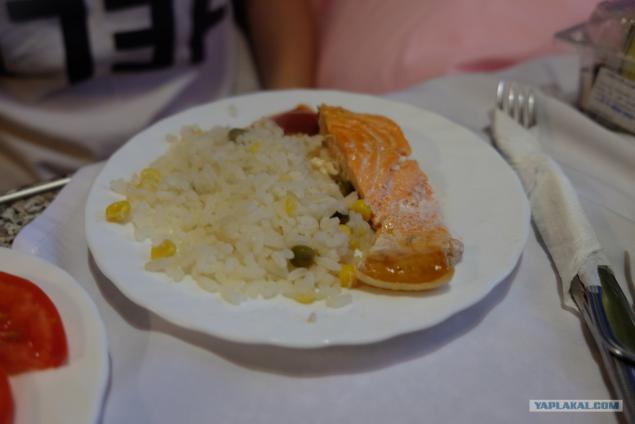 The trains now have a TV!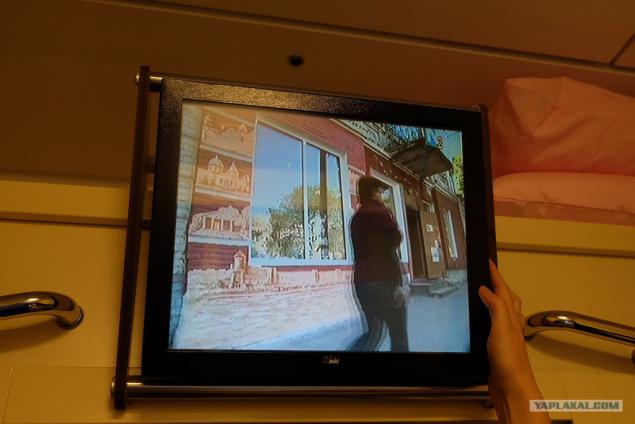 And paper media, but why is it necessary when the compartment is working vayfay outlet, I do not really understand. Maybe go to the toilet?))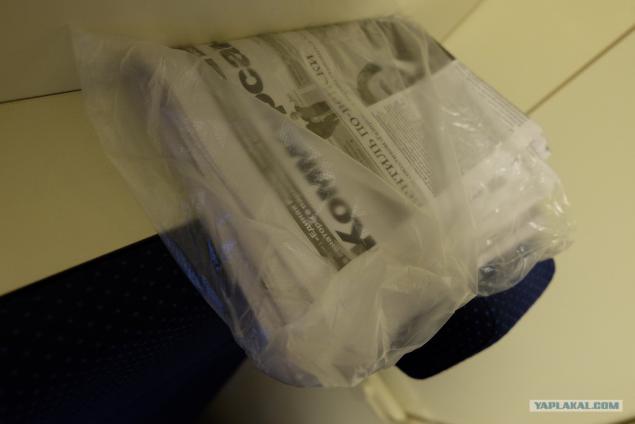 With the press was wrong, the paper in the toilet there.)) And the toilet is no longer close to the stations and sanitary areas. Nothing good on the ground to scatter all a.)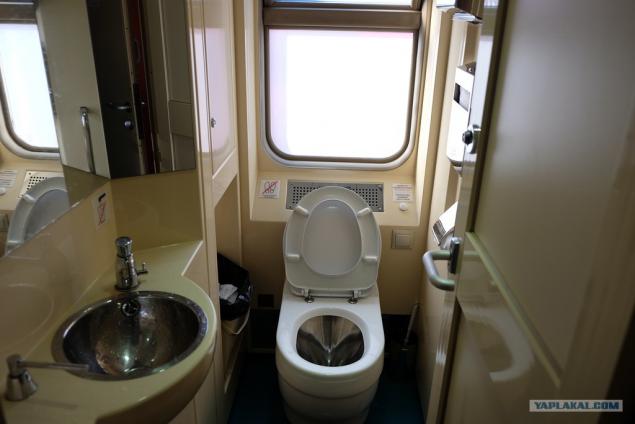 By the way, there were two toilets, but not like before, in different parts of the car, and next.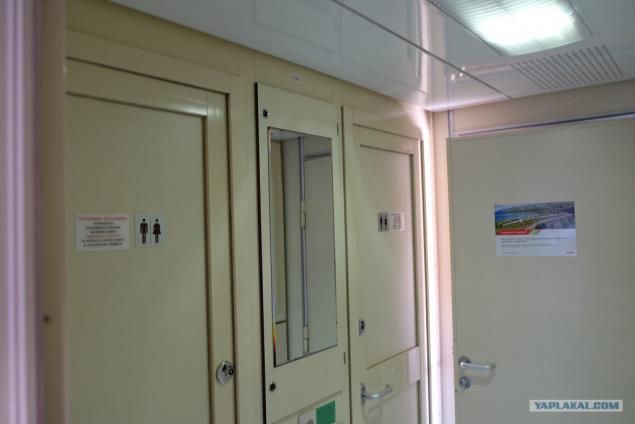 The doors to the compartment is now open cards, although it is an old, mechanical way.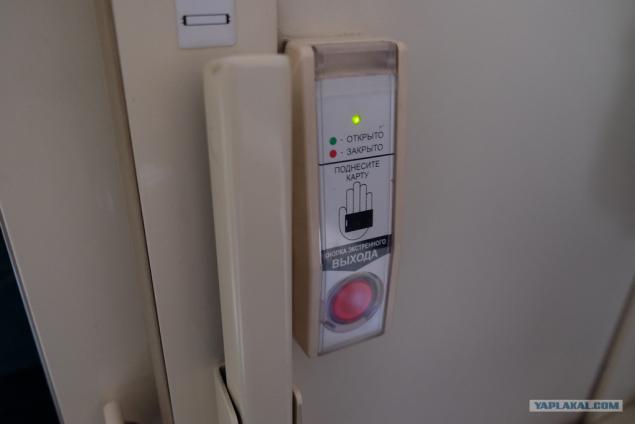 The chairs are hidden travel kits.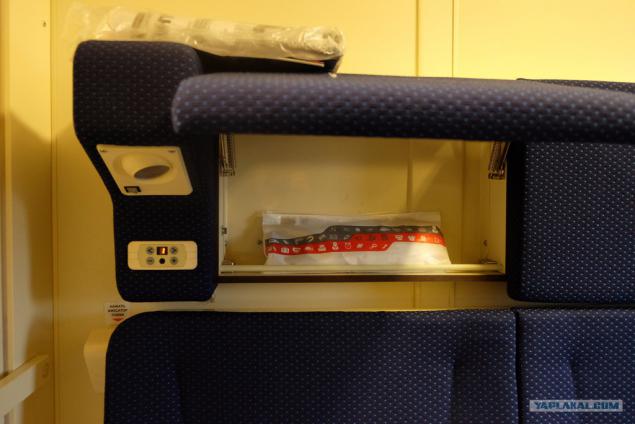 In which, in addition to slippers and toothbrush has to thread needles. You often sew on the train?))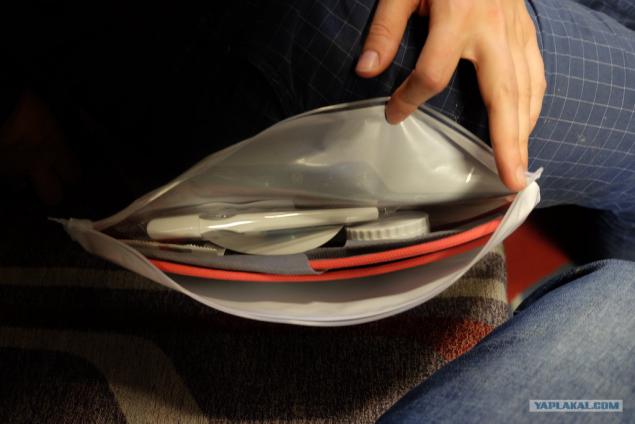 Probably many people remember the constant circulation of boiling water? Now no need to go anywhere, there is a button call the conductor, who will bring all that you need.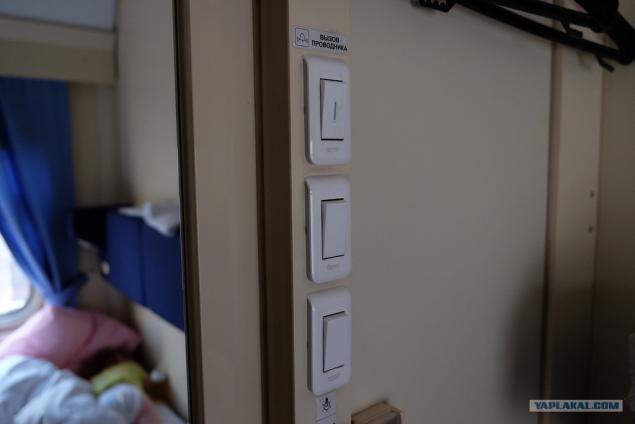 Tea, by the way, still serves in the branded coasters.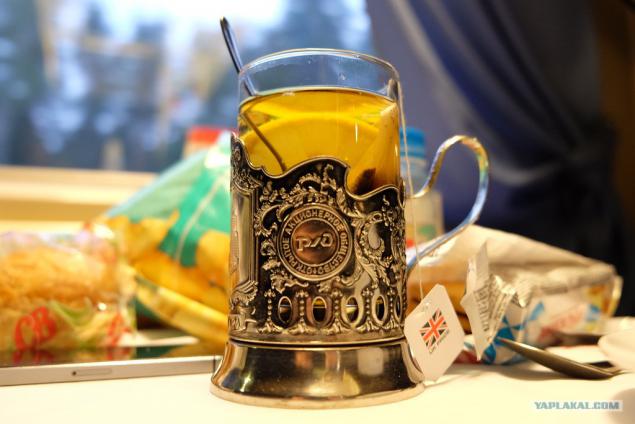 And, lo and behold! The car has a normal coffee machine, and the conductor knows how to make a good cappuccino!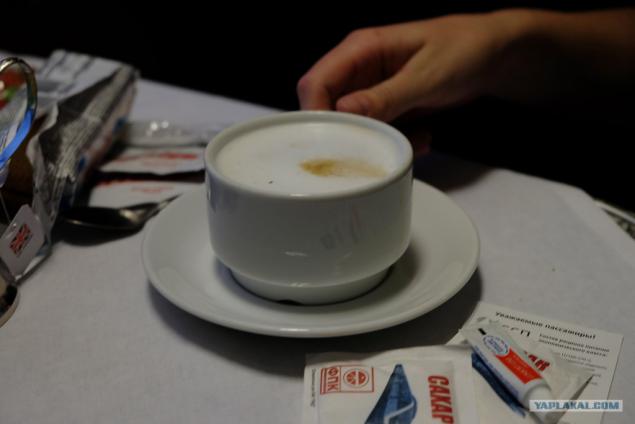 By the way, buying an electronic ticket, you do not have anything printed or saved scans, simply present your passport, as in the plane. There is another similarity to air transport, trains no longer smoke. In general, I do not smoke, that for me personally is not very pleasant innovation. But in general, I liked the trip. And not only me that is doubly enjoyable. )
And finally, a question. If you had to disrupt the emergency brake in similar conditions, tell us how it happened? What consequences await ripped off? Would open the door in my case?