From eyewitness
"The company in which I work, has been selling Swiss watches and jewelry world's leading brands.
We have three specialized stores in the city center. Shops are equipped with a chic and panache. Our customers - the most wealthy people of the city.
Our scope proudly called - Luxury!
...
Everything that my colleagues and I asked the CEO, so this is to buy a crappy office water cooler.
Ordinary, inexpensive, fucking water cooler. I even found out where to buy the cheapest, not Luxury.
We did not ask for a cooler, which will be equipped with cranes for Crystal Louis Roederer champagne and mineral water Perrier.
We asked for a cooler that will provide hot water and the type of "SPRING" or "droplet».
And yesterday, our prayers were answered and we were promised that tomorrow will be. All of them! And the cooler and water.
With a sense of a small office plankton victory over greedy director we went home. But today, going to the office, I realized that we won the director and outsmarted.
Photo Luxury-cooler inside. Picture taken on a professional 2 megapixel camera professional cell phone. »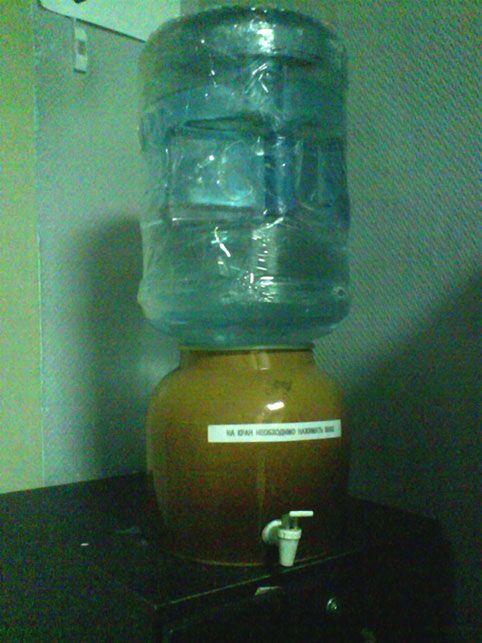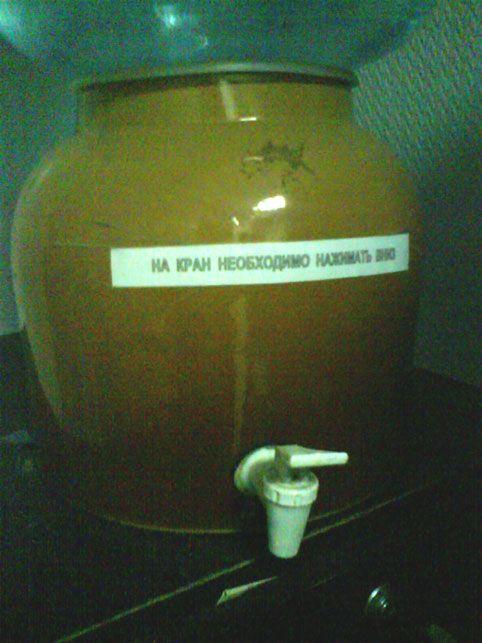 via Source