Professor, University of Michigan Allen Semuels invented the hut from the lungs, biodegradable materials. It's called "UM Emergency Shelter". Thanks to the wheels, the cabin is easy to move from place to place.
Folding box-tent Ken Köseoğlu made of cardboard and polyester.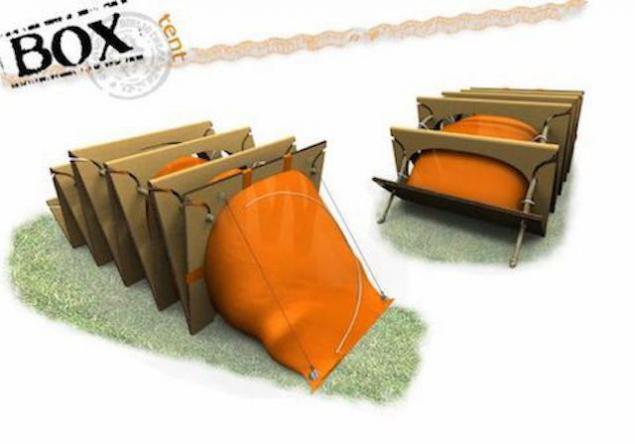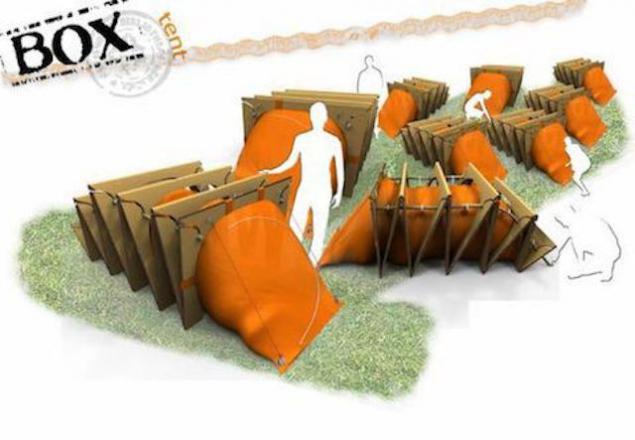 Another folding house, which can be a good way out in an emergency. At its creation designer Tina Hovsepayn inspired art of origami. House made of recycled cardboard and is spacious enough to accommodate two people.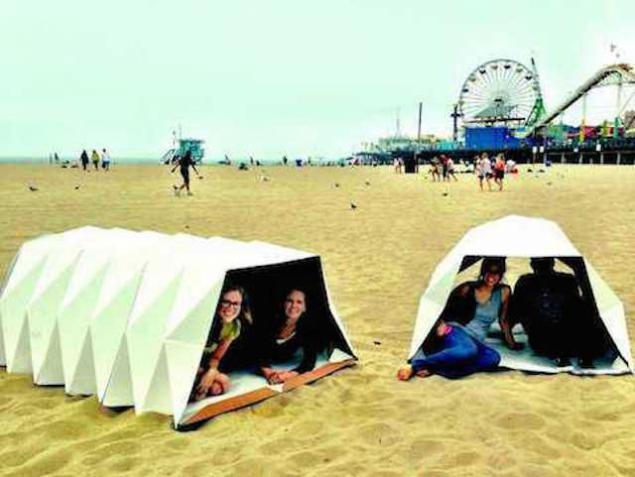 Designers Barry Sheehan and Gregor Timlin came up with the truck, which if necessary can be easily transformed into the tent.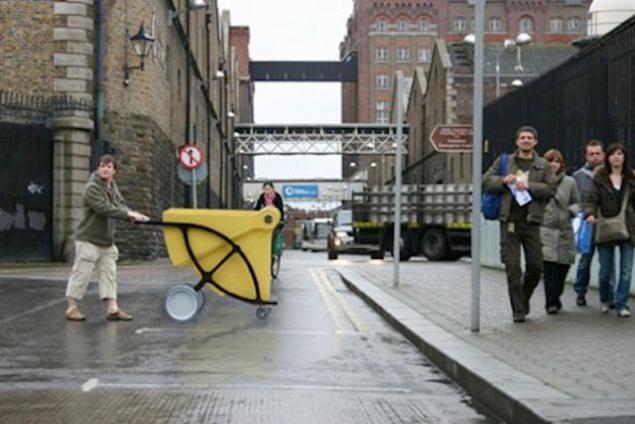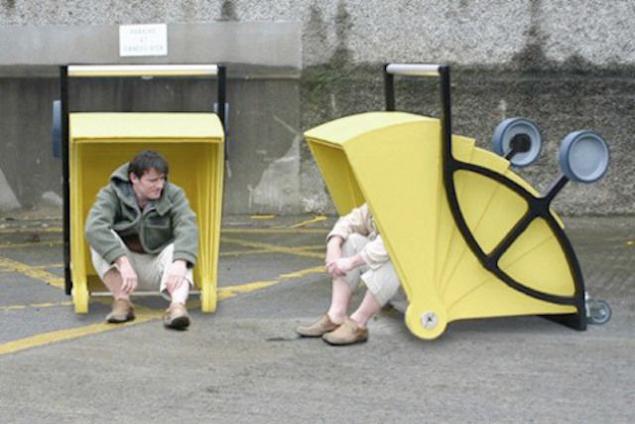 This dome-shaped structure built 12-year-old Max Uollok to participate in the competition. For his project he used a defective plastic bags and other packaging manufacturers rejected.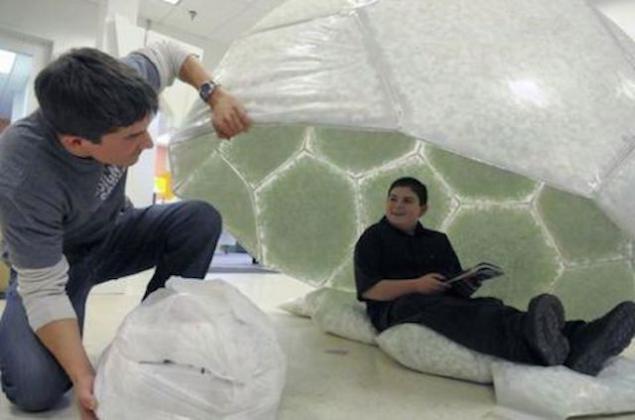 Architect from California Fresno Art Dyson builds huts for the homeless out of every worthless junk. In these small houses even have a shower and a kitchen.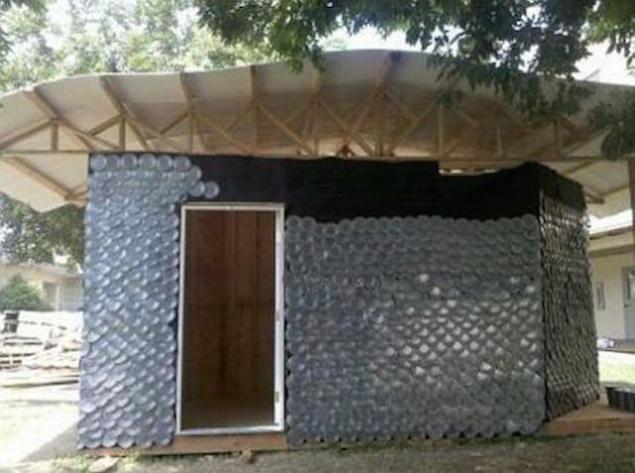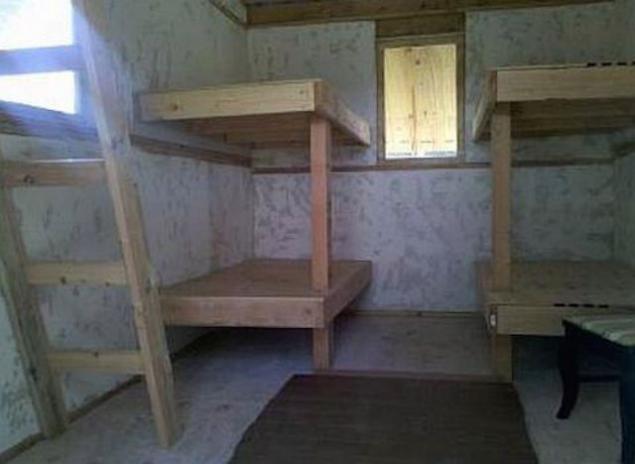 Artist Michael Rakovica used for its urban refuge old or defective plastic bags. Inflatable structure is connected to the ventilation system at home and receives from it the necessary warmth in bad weather.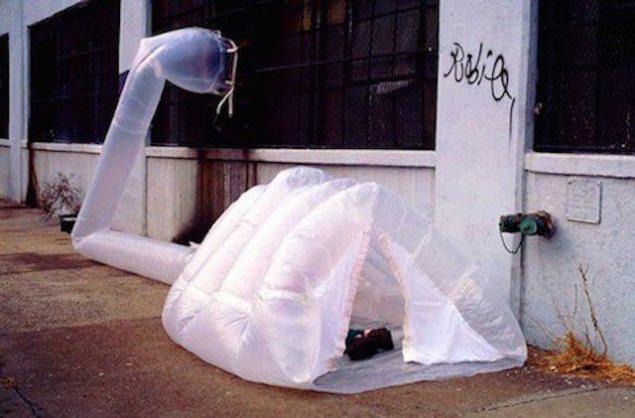 In this little yellow house (the author - Derek Didriksen) plenty of room to stretch my legs could. There is a window, a shelf for storing small things and even bird feeders.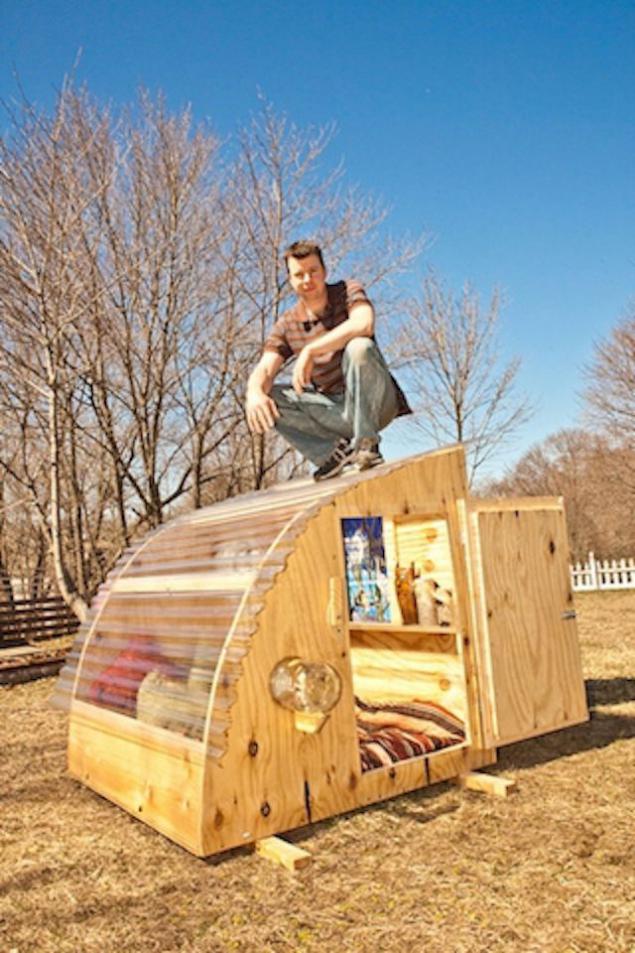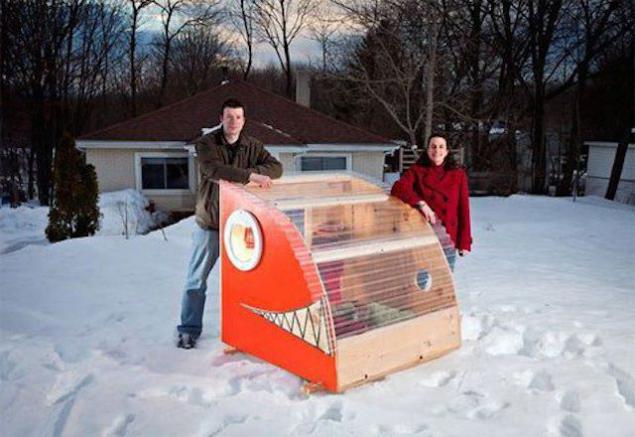 Colored miniature houses Gregory Kloena can be found on the streets of Oakland (California). Houses are made of material dumped on the landfill and are provided (depending on what the designer turned on hand) unexpected items such as skylight, etc. mirrored walls. All their houses on wheels Gregory gives local homeless.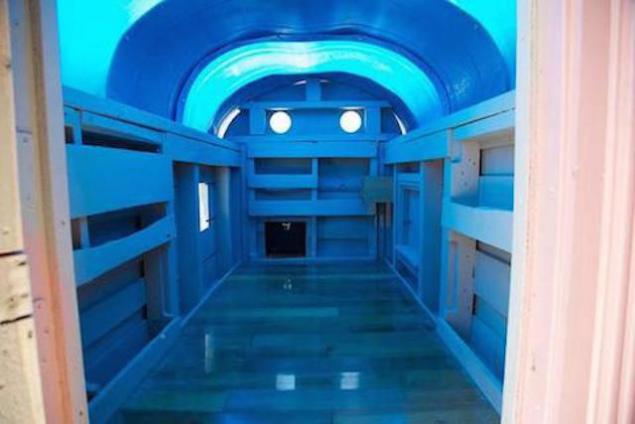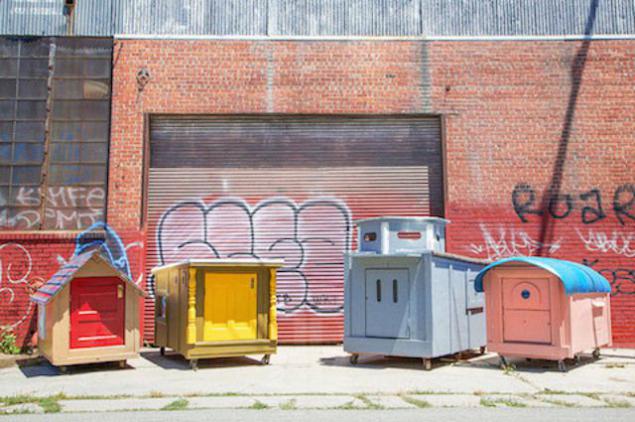 Author of the project - the Italian architectural firm "Zo-Loft". Of the mobile home was called "WheelLY". Aluminum wheel rolls easily in the right direction, and the owner can accommodate more than 100 kilograms of personal belongings. And in the evening "WheelLY" splits, forming two separate tents.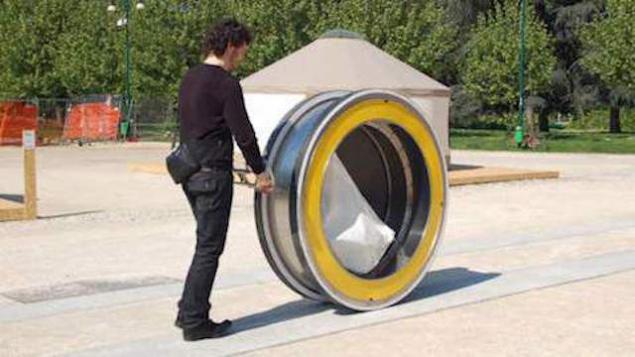 Source:
www.trendhunter.com