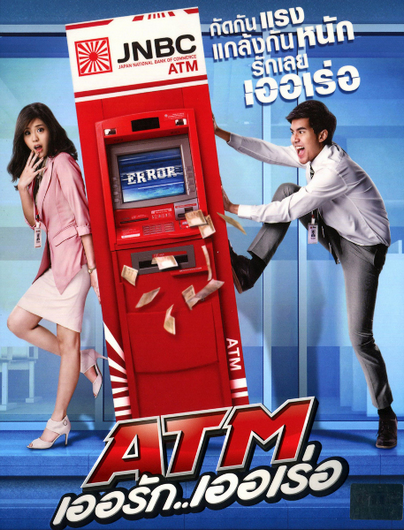 Country: Thailand
Type: full-length, 117 min.
Genre: Romance, Comedy
Directed by: Mes Tharatorn  
Cast:
* Chantavit Dhanasevi,
* Preechaya Pongthananikorn,
* Chaleumpol Tikumpornteerawong,
* Thawat Pornrattanaprasert,
* Sananthachat Thanapatpisal,
* Pongkool Suebsung,
* Puttachat Pongsuchat,
* Gornpop Janjaroen,
* Yanee Tramoth
Description: Jib and Chia have been together for 3 years, but they have to hide their relationship, t. To. The terms of the contract prohibit employees of the bank to be more than just friends. When they decide to get married, the question arises - who of them should resign? Then they make a bet: the one who will open an incident with a faulty ATM issuing extra 130,000 baht, and return the money - is, and the other must leave. But in this "battle of the sexes", "love and career" not everything went according to plan ...