Last update collections - 19.09.11 / 15: 30
Photos taken from the autoblog.com, available descriptions are taken from avtolog.com and 3dnews.ru. The original photo in high resolution put on people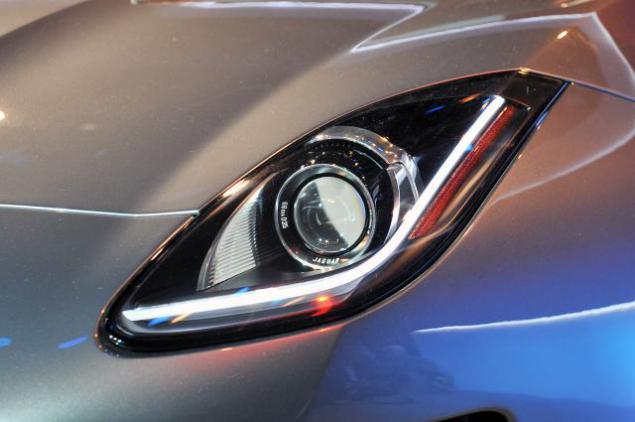 Rimac Concept One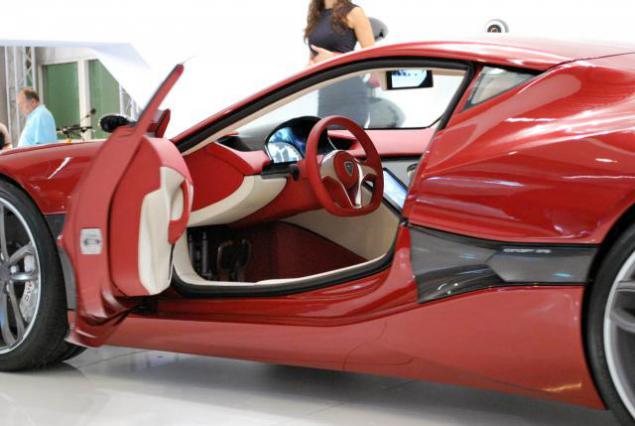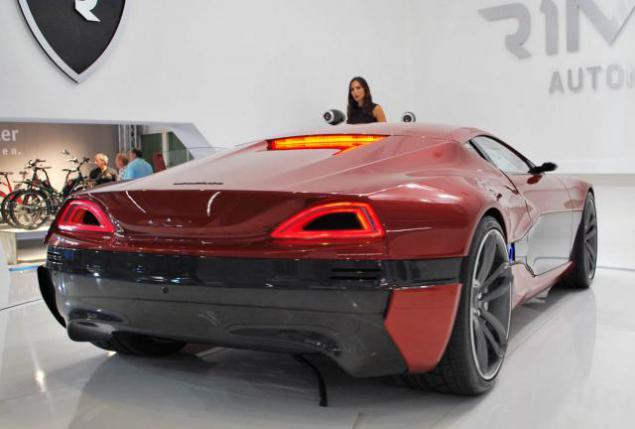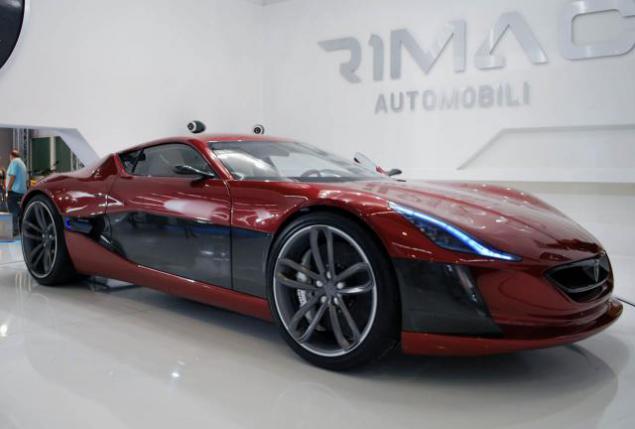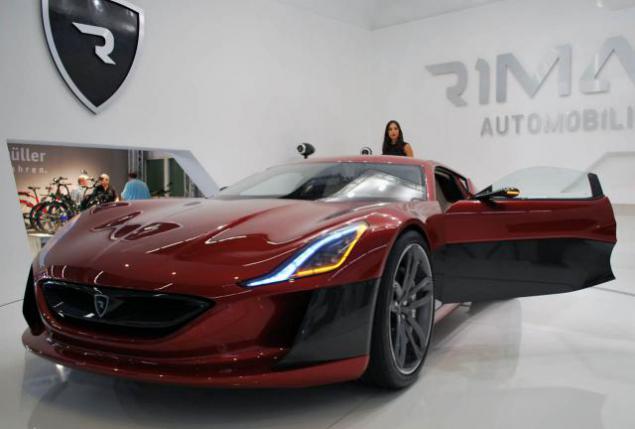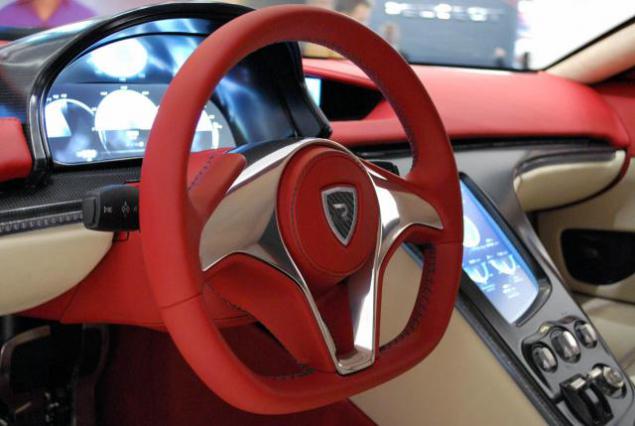 Hamann 6 Series Cabriolet
German tuner Hamann Motorsport will present in Frankfurt the adjustments for the second generation of the BMW 6-Series Cabriolet.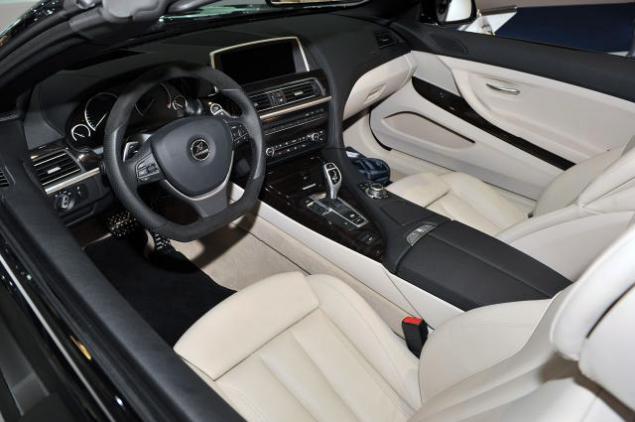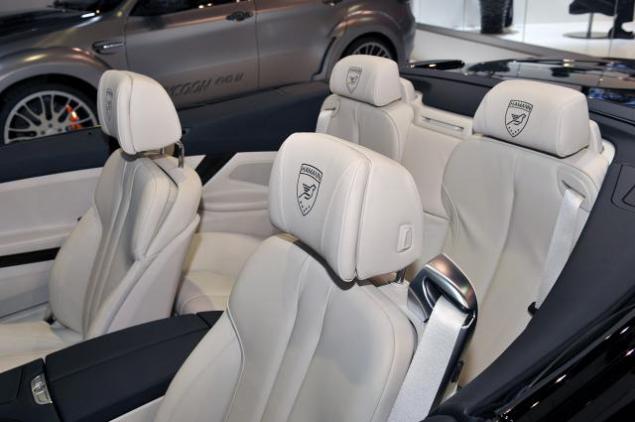 External changes include new LED daytime running lights, sports-dynamic front spoiler, rear bumper, rear spoiler and skirts Hamann on the sides.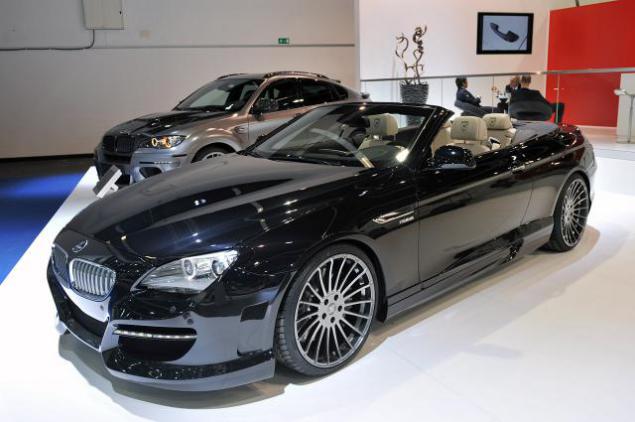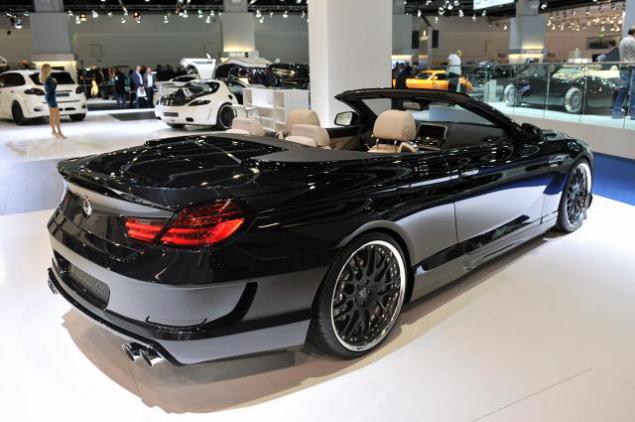 Engine power Hamann can increase up to 510 hp ... Also, owners will get a sports exhaust system Hamann Sport Exhaust System with four stainless steel pipes.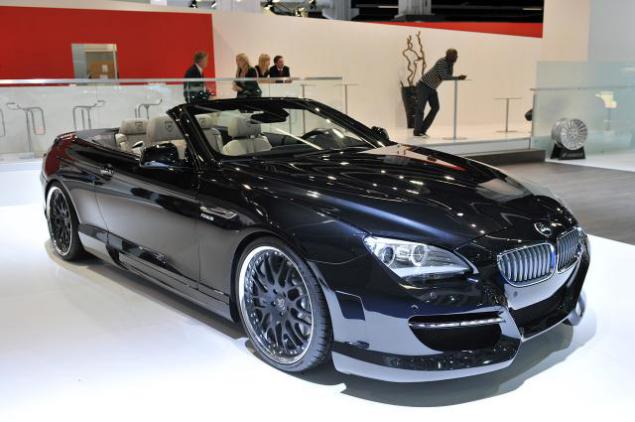 The interior Hamann offers decorative elements made of black anodized aluminum. On request, customers can order personalized foot mats, embroidered headrests or even the entire interior trim thin skin.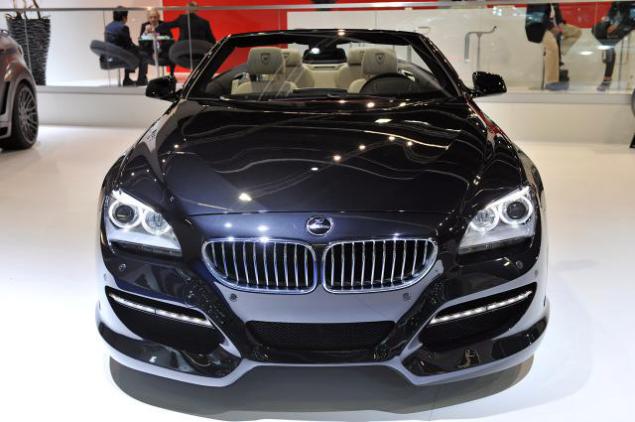 Alfa Romeo 4C Concept
Alfa Romeo 4C is equipped with one 75-liter turbocharged four-cylinder engine capacity of more than 200 horses, mounted behind the driver. Power is transferred to the rear wheels through a transmission «Alfa TCT» dual-clutch.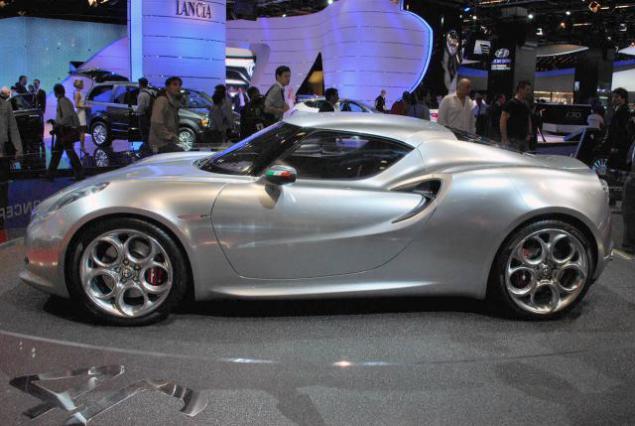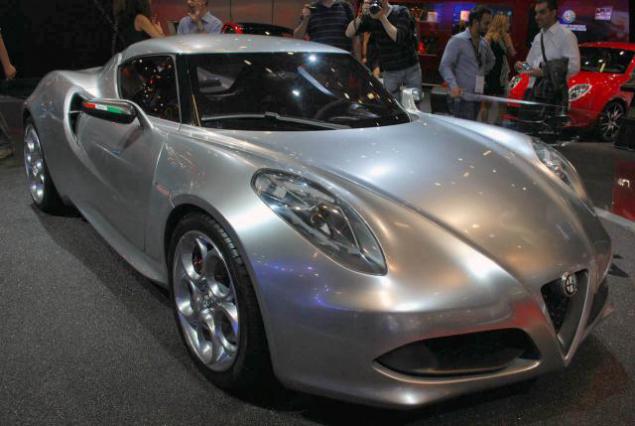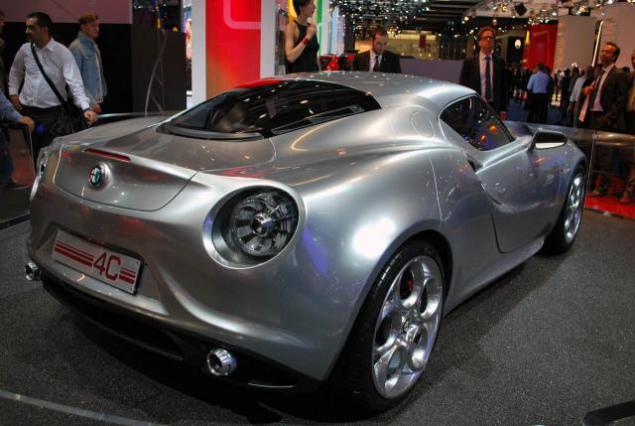 According to Alfa Romeo, 4C will go into production in 2013.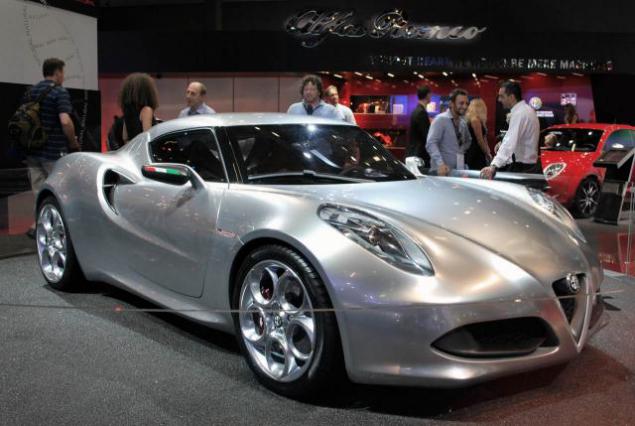 Mercedes-Benz C-Class Coupe DTM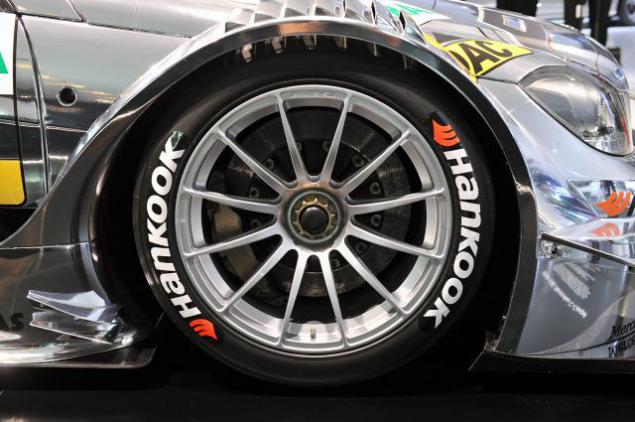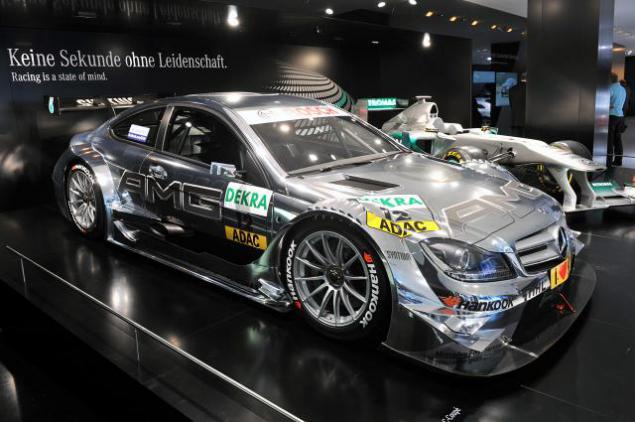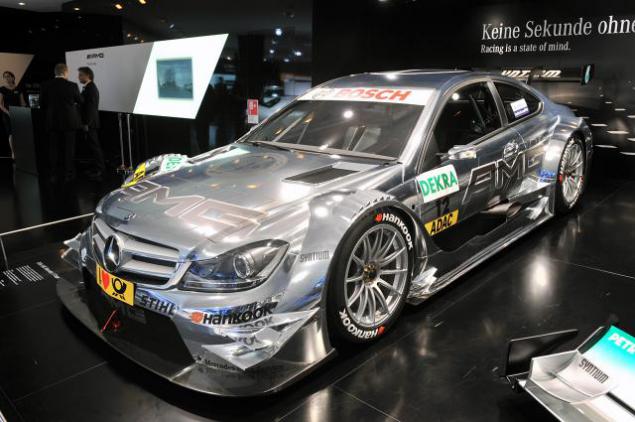 Audi A5 DTM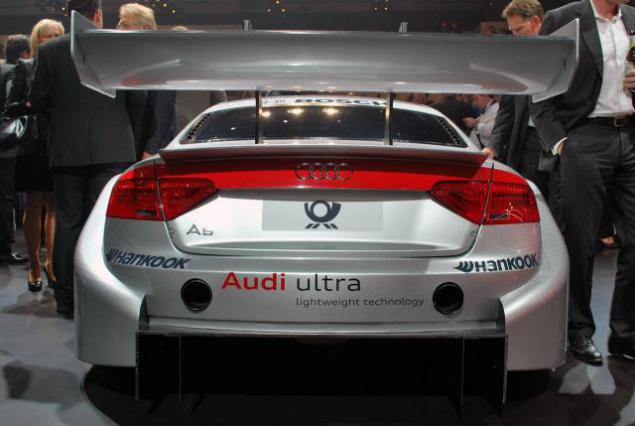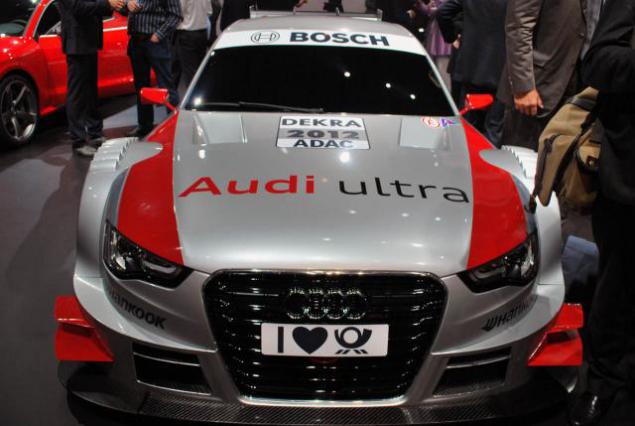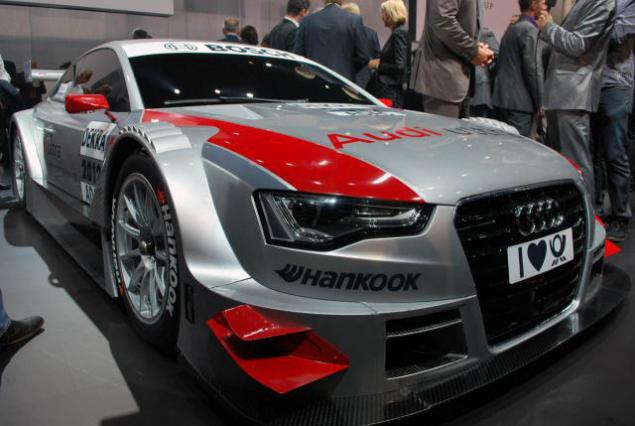 Opel RAK
Opel has offered its own vision of the future of the city car, presenting a concept car RAK e. The development of this two-seater model - part of a strategy to strengthen the leadership in the segment of electric vehicles. The car itself is incredibly economical: the cost of 100 kilometers is only 1 euro to the same Opel RAK e is very light, it weighs only a third of the mass of ordinary small car.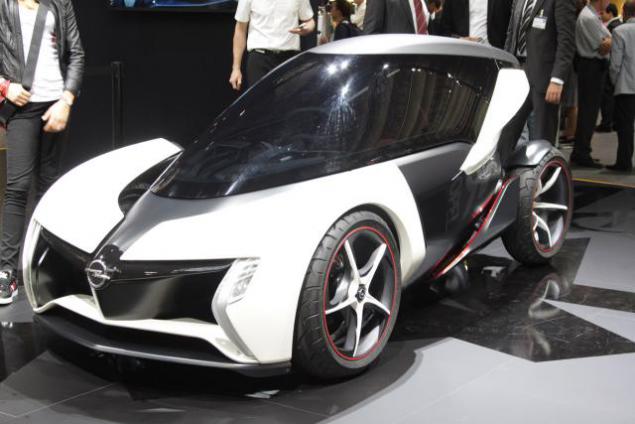 Double electric Vauxhall / Opel RAK e in the future is to attract young people with a limited budget, the company said. The car is powered by a battery and is able to overcome on a single charge up to 96 km, with a maximum speed of Vauxhall / Opel RAK e is 120 km / h. Compact size and light weight (about a third of a conventional car) will allow Vauxhall / Opel RAK e to feel confident on the narrowest streets and in urban traffic.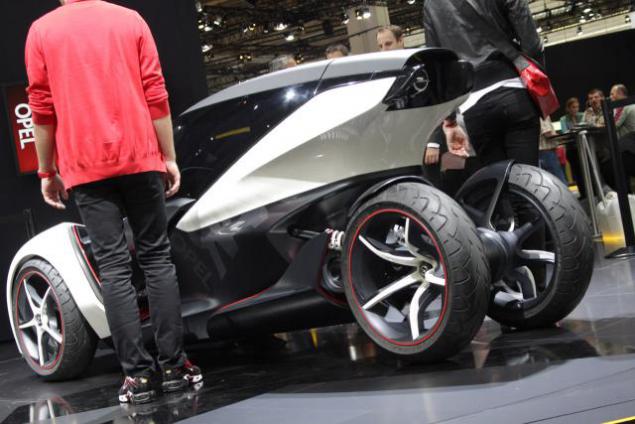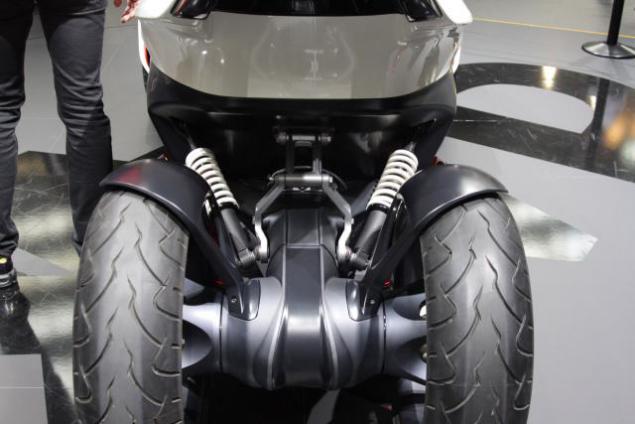 Mercedes-Benz 300SL «Gullwing»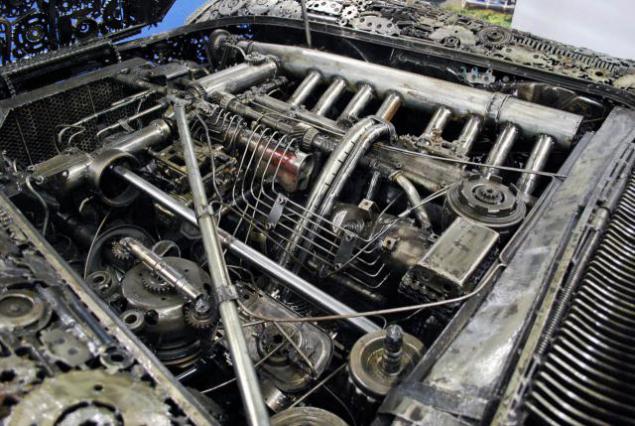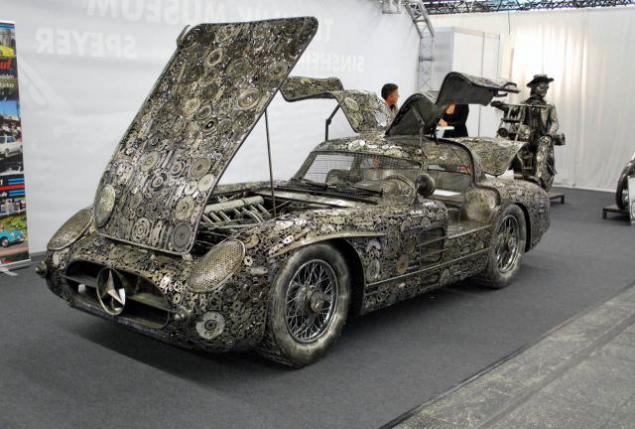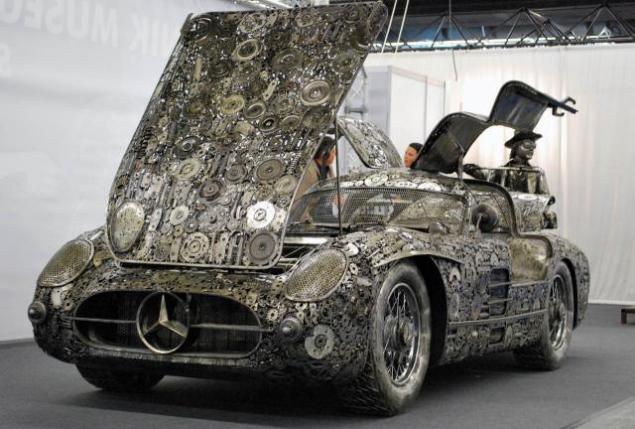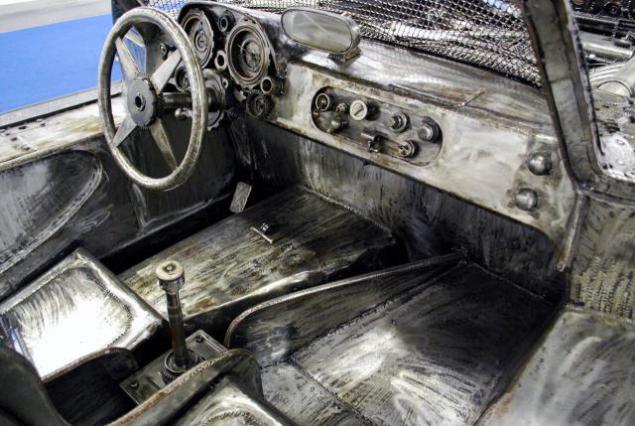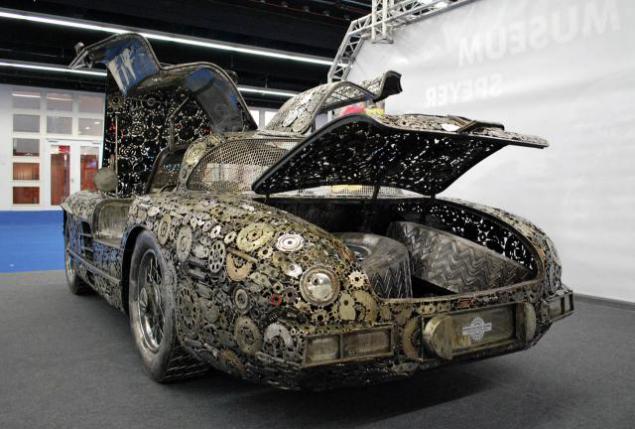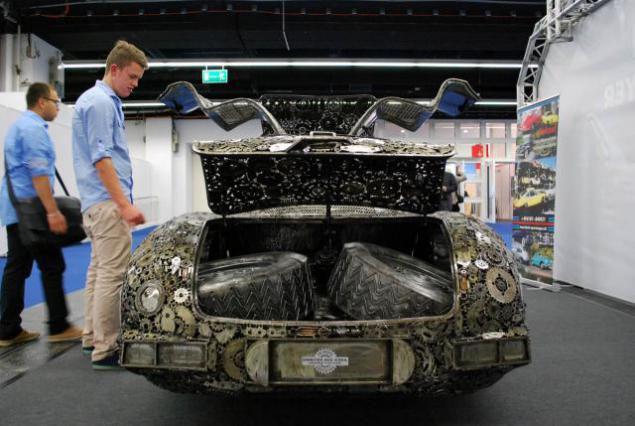 Maserati GranCabrio by Fendi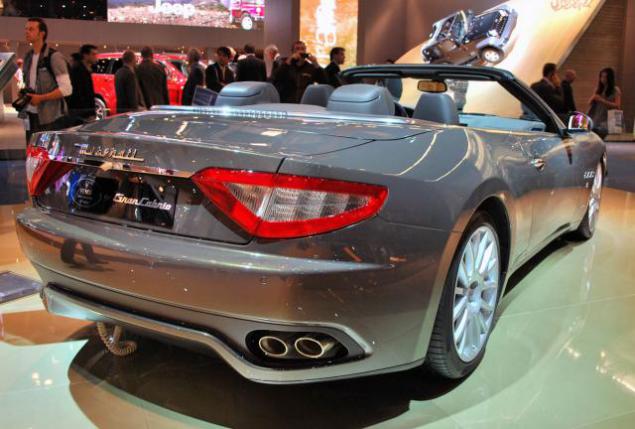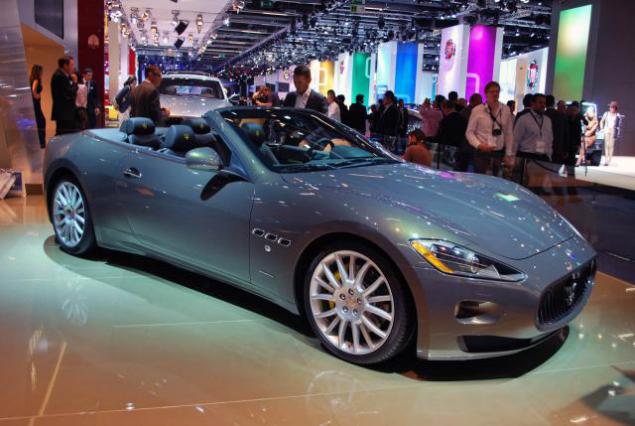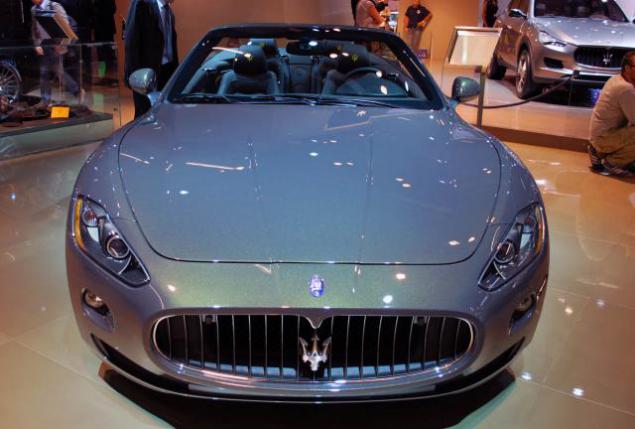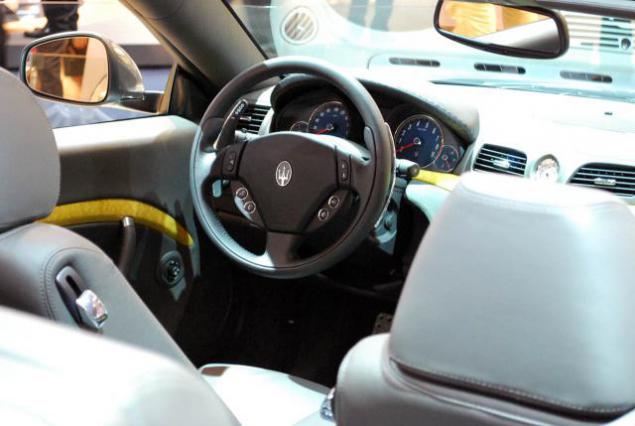 Audi A8L W12 Exclusive Concept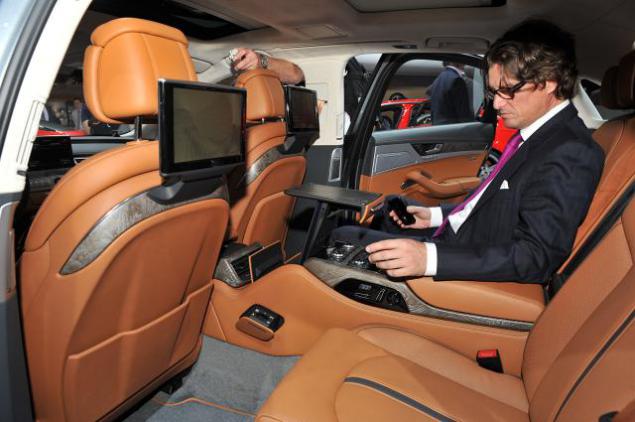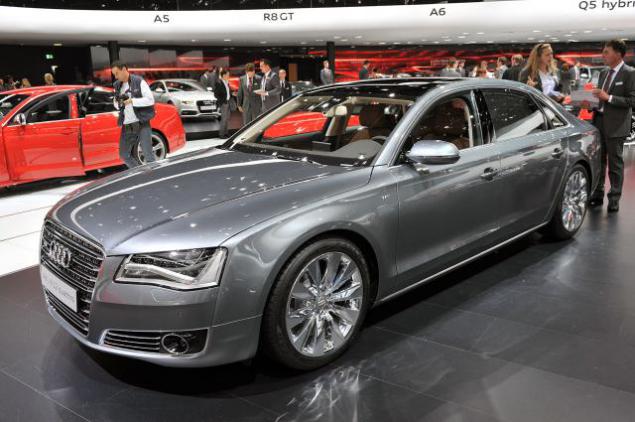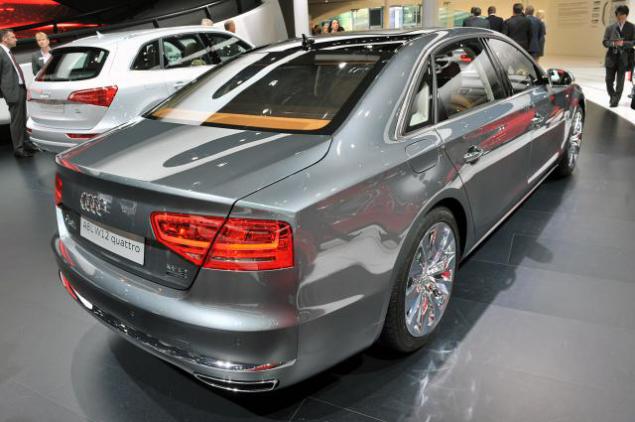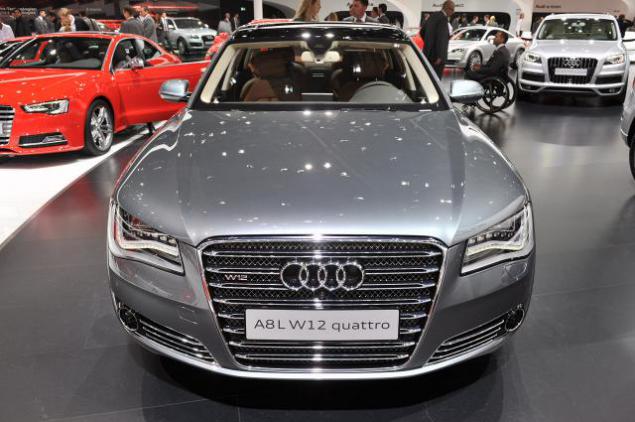 Volkswagen Polo R WRC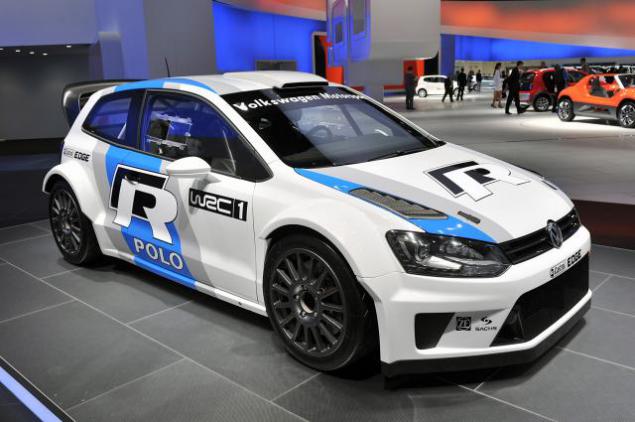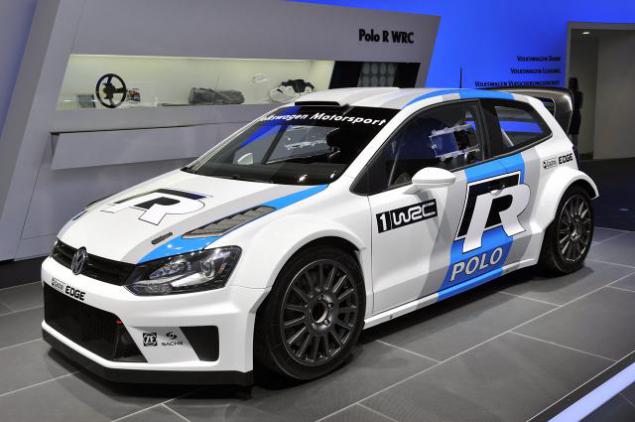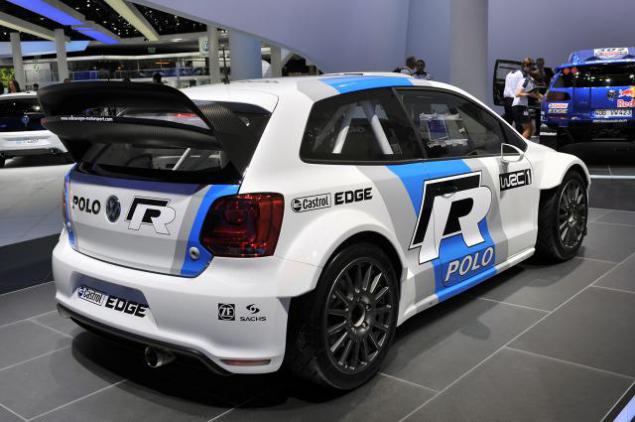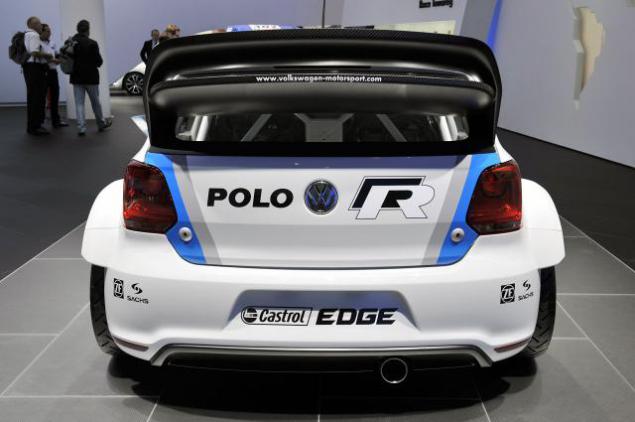 Peugeot HX1 Concept
Led by design guru Gilles Vidal, Peugeot introduced his concept of six-HX1.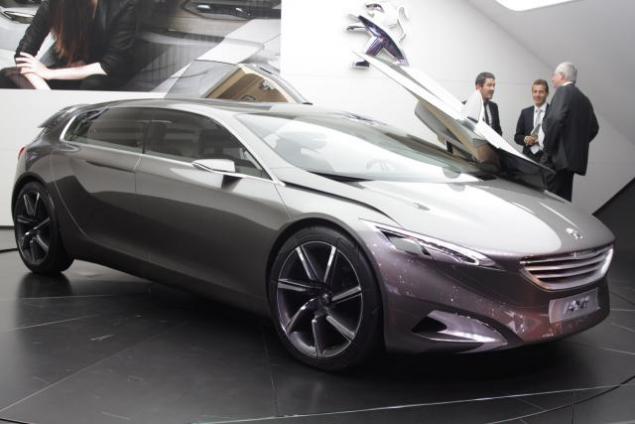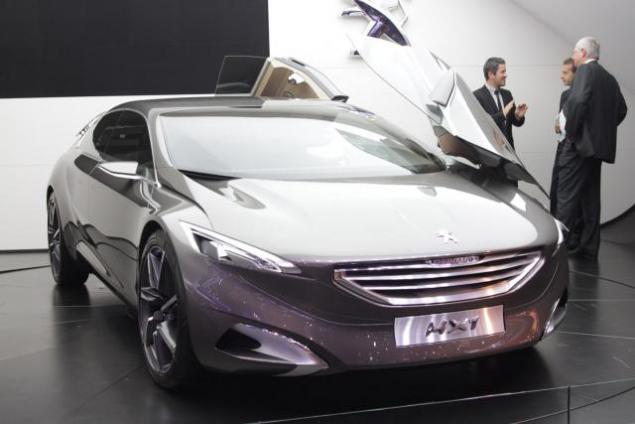 The engine is based on the technology and uses HYbrid4 2, 2-liter diesel HDi. The result was 299 hp - With a surprisingly low level of emissions of CO2, only 83 grams per kilometer. According to the electric motor Peugeot HX1 can travel up to 30 kilometers that today too somehow not enough.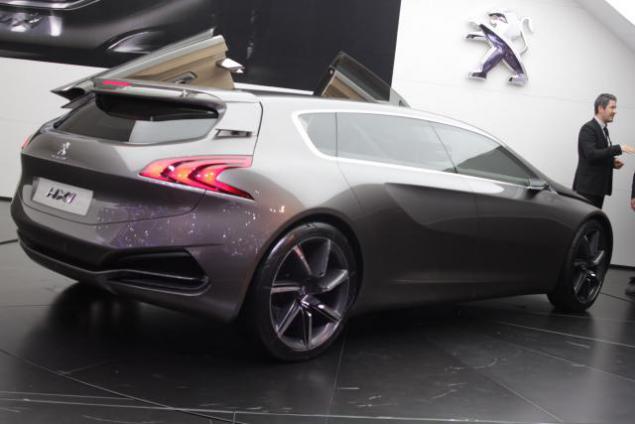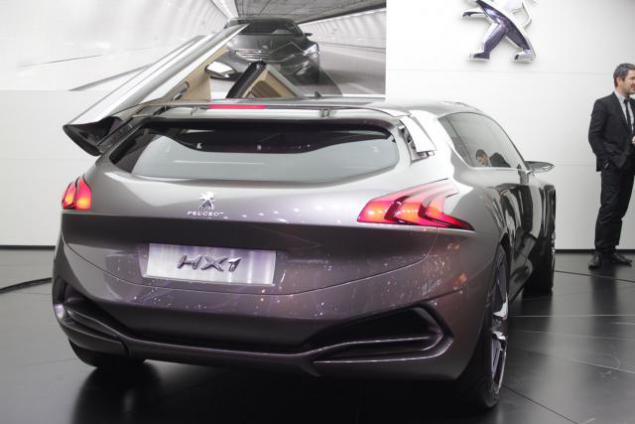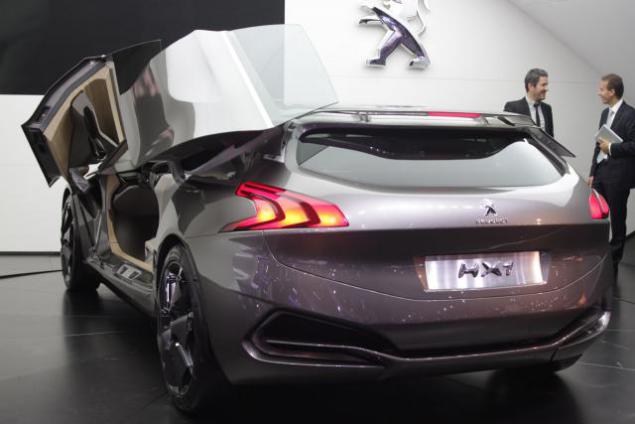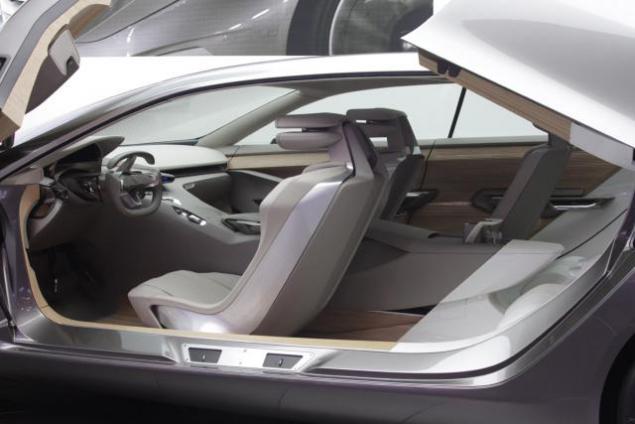 Volkswagen Up!
Volkswagen officially unveiled in Frankfurt city car Up !, its sales in Europe have started in the beginning of next year. On the US market, he is not scheduled, though the plans may change.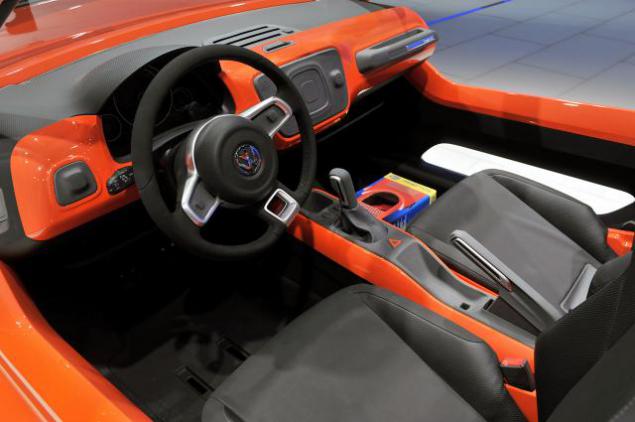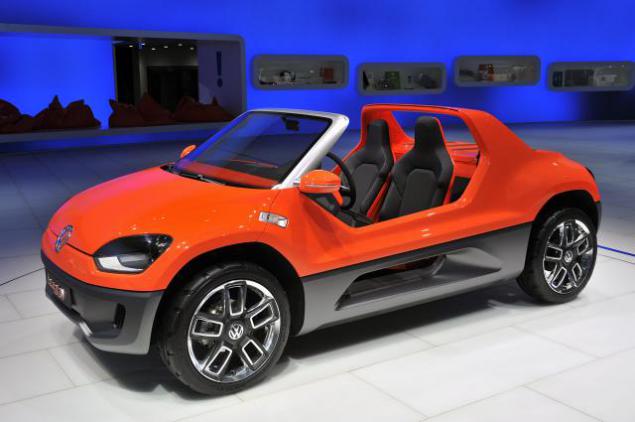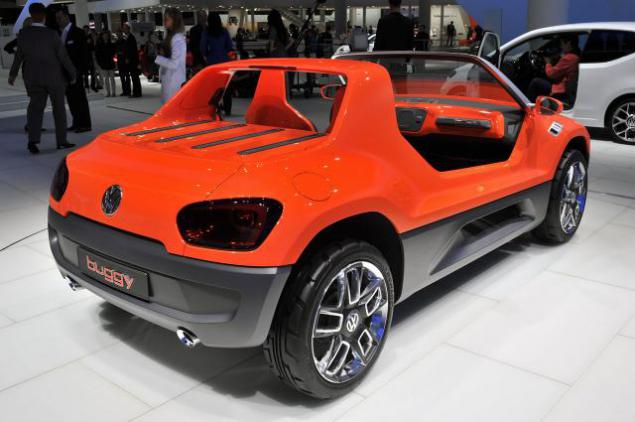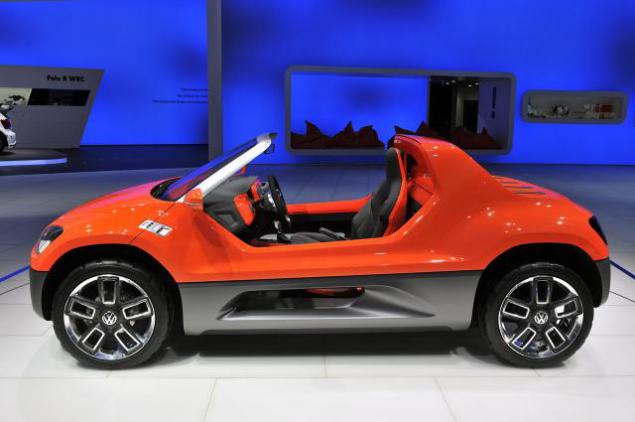 2012 Fiat Punto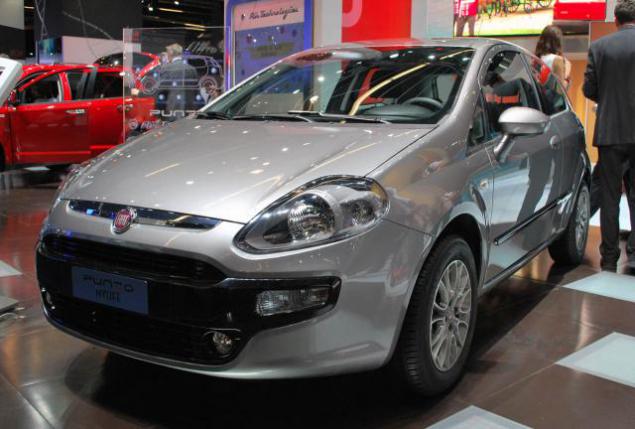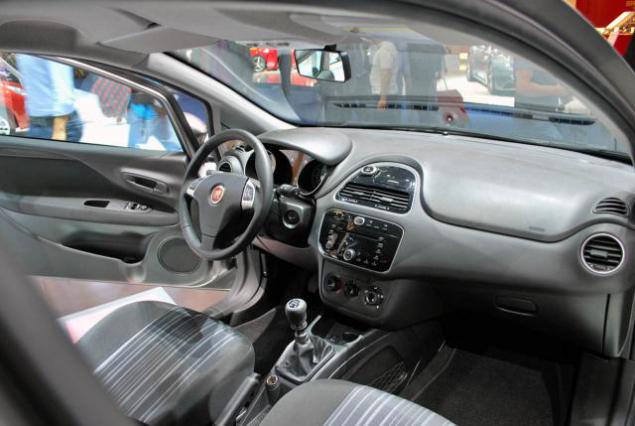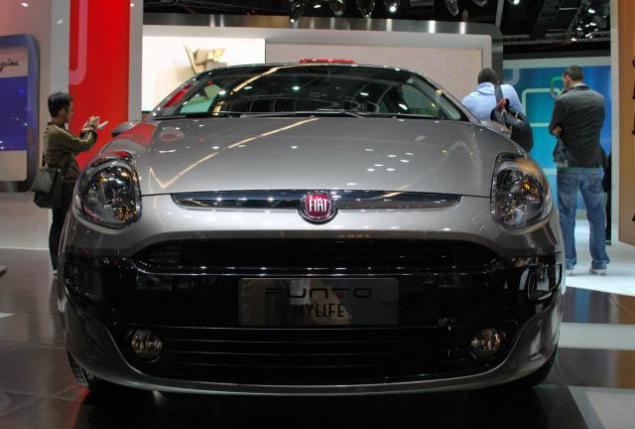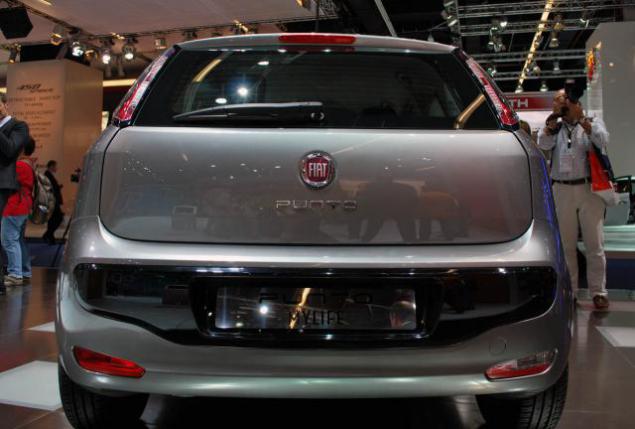 Audi R8 e-tron Prototype
The first appearance of R8 E-Tron in Frankfurt in 2009 did not give any reliable this car for mass production, but Audi persist from year to year is developing its concept, improving and supplementing it. Perhaps soon we will see this car on the streets of our cities.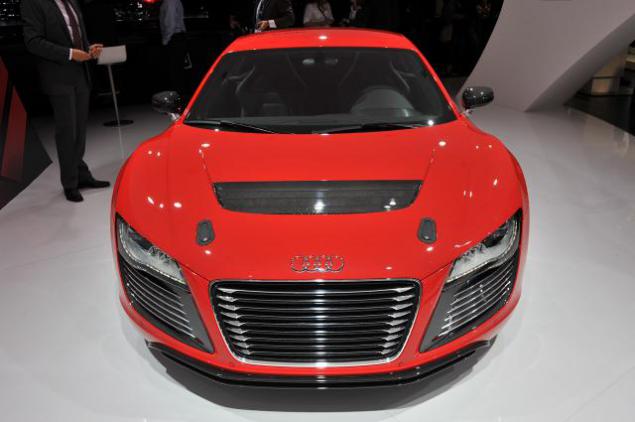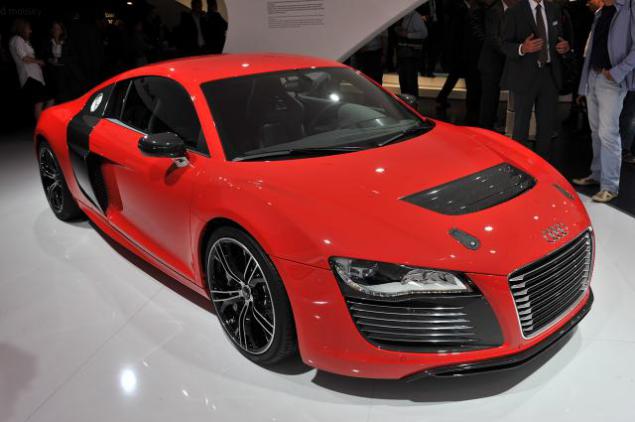 Visual differences R8 E-Tron from the petrol versions, are the vents on the hood made of carbon fiber and chrome-plated slats in the front grille and rear bumper.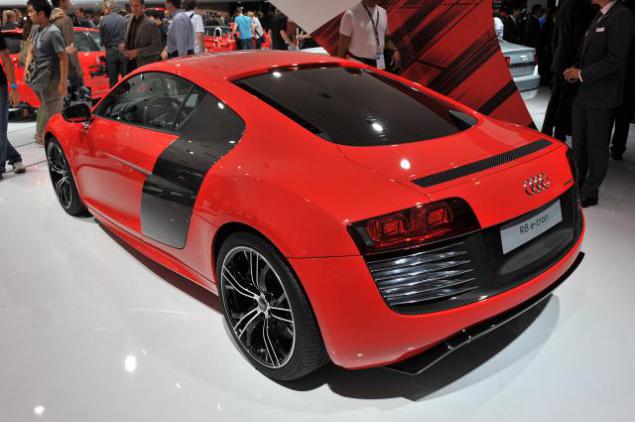 For the production version will likely ispolzovatsja four electric motors, one at each wheel, they will disperse R8 E-Tron in less than five seconds to hundreds and will have a cruising range of 250 km.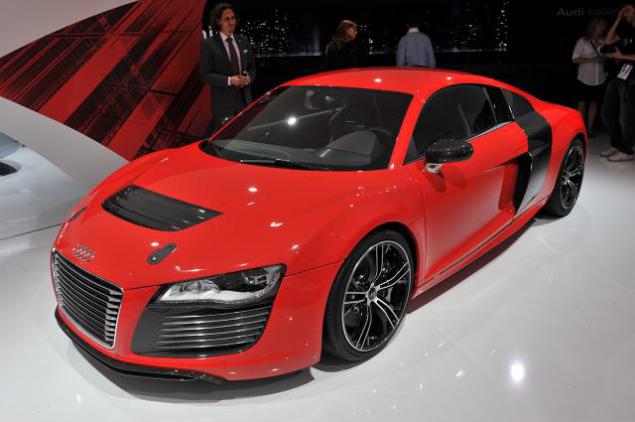 Toyota FT-86 II Concept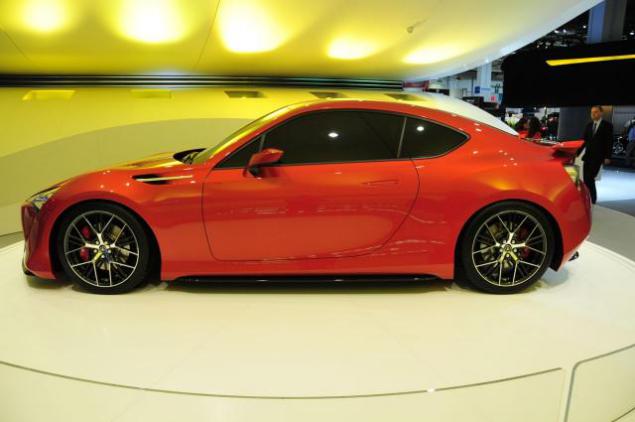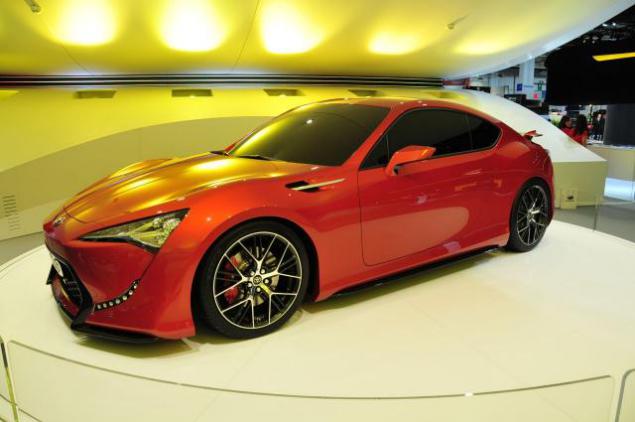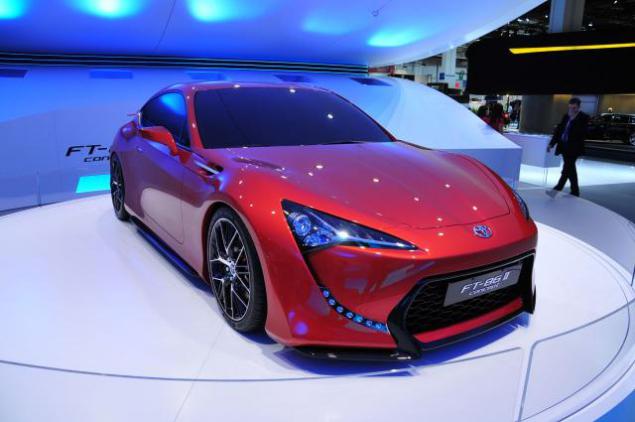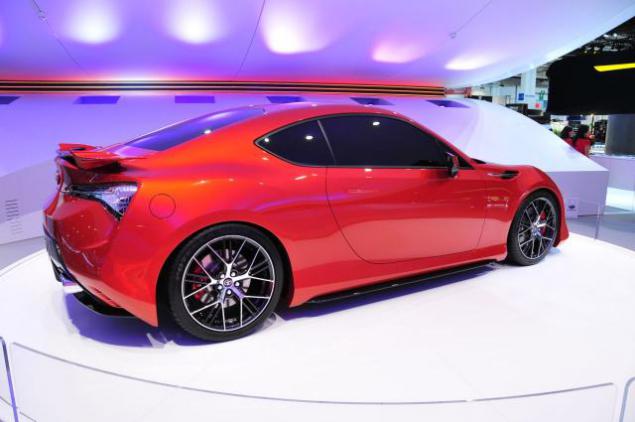 Volvo Concept You
Volvo Concept You is long, low and wide, here are three characteristics of the favorite when it comes to sedans. According to Volvo concept is inspired by the style of Georg Jensen, a leading Danish design studio.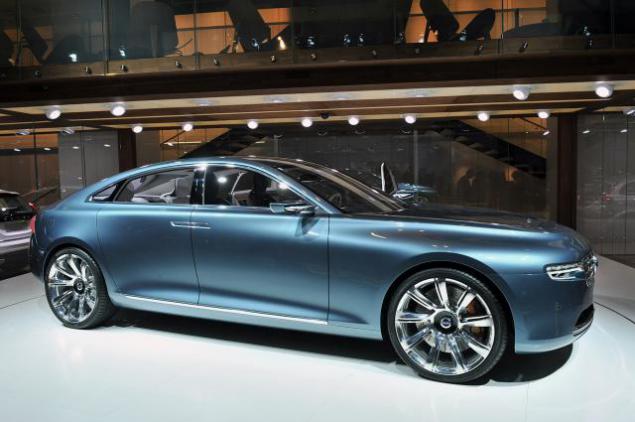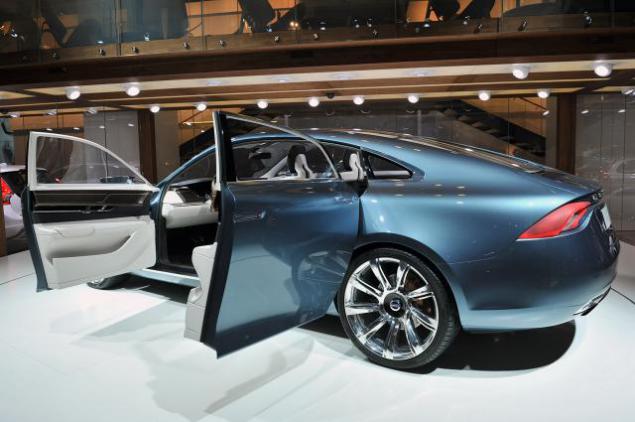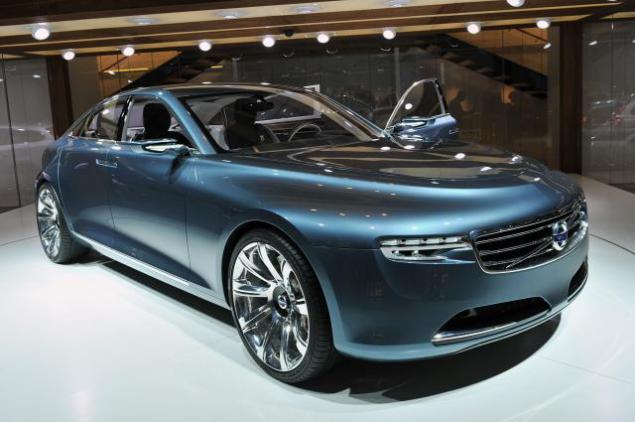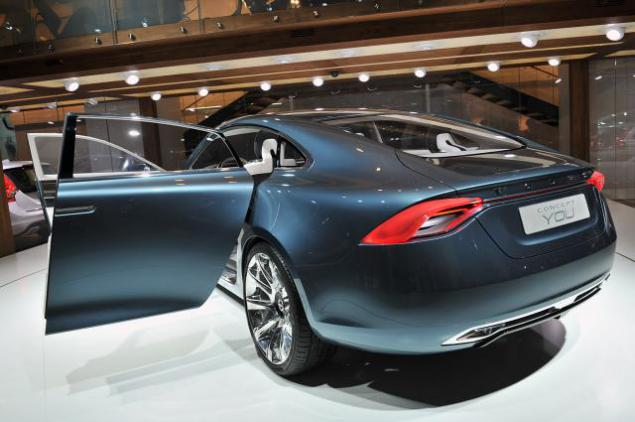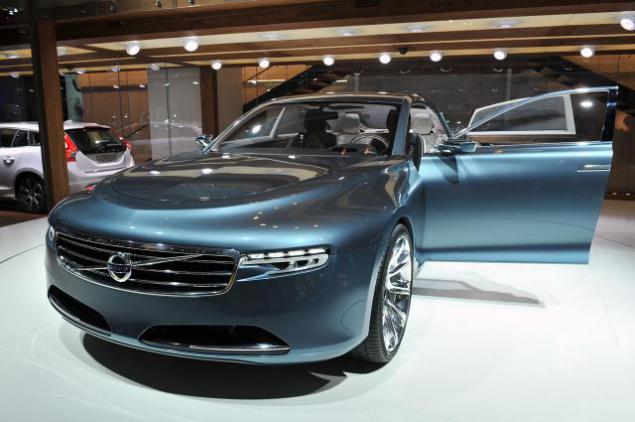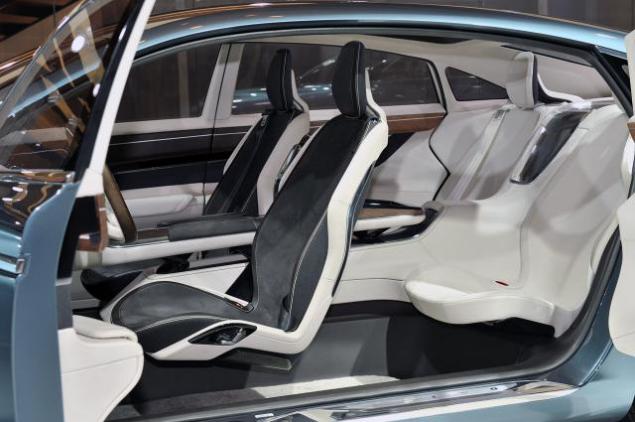 The Ferrari 458 Spider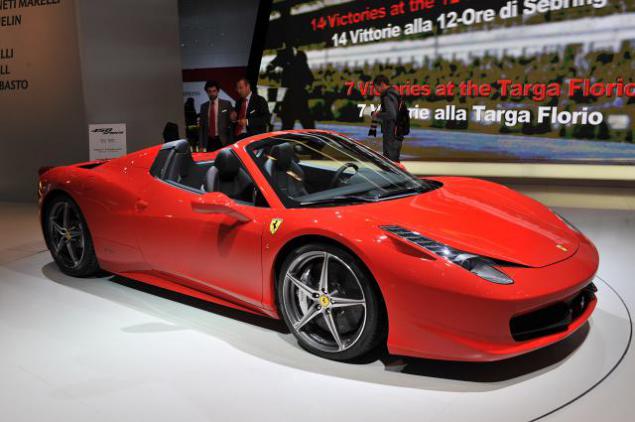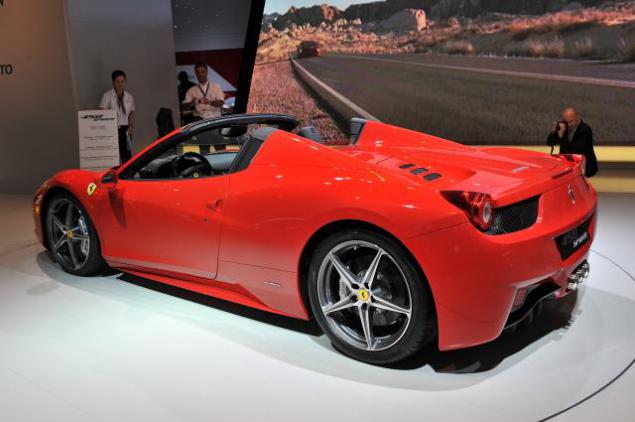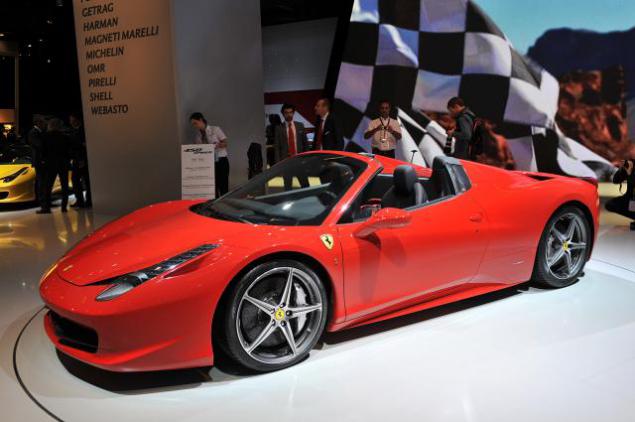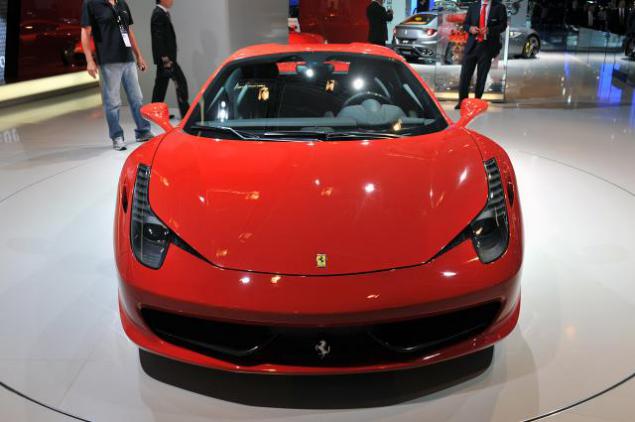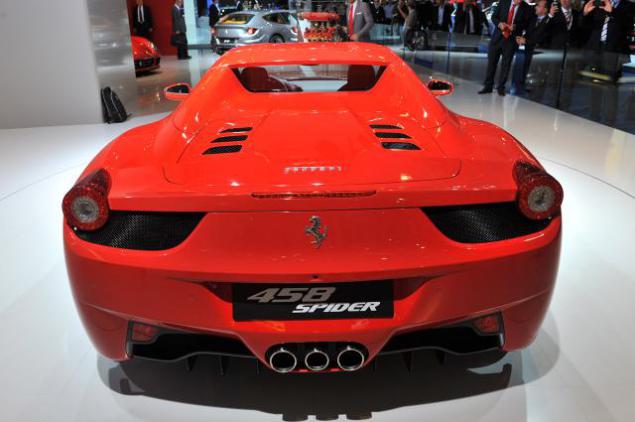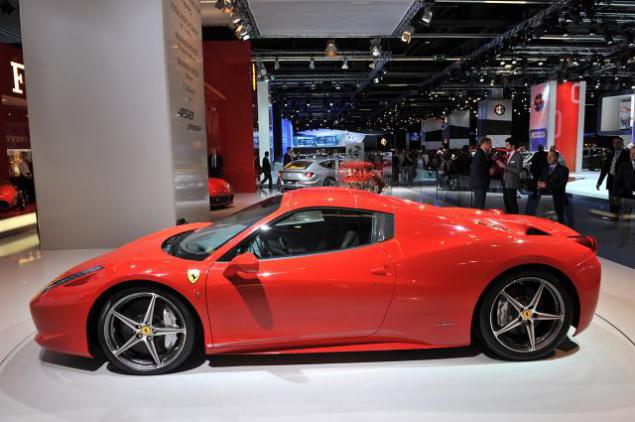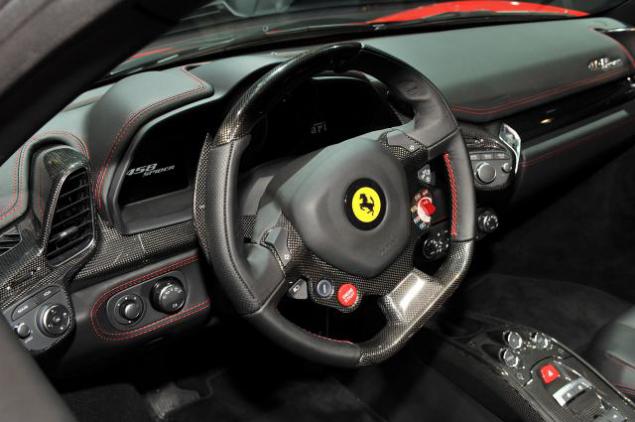 2012 Toyota Avensis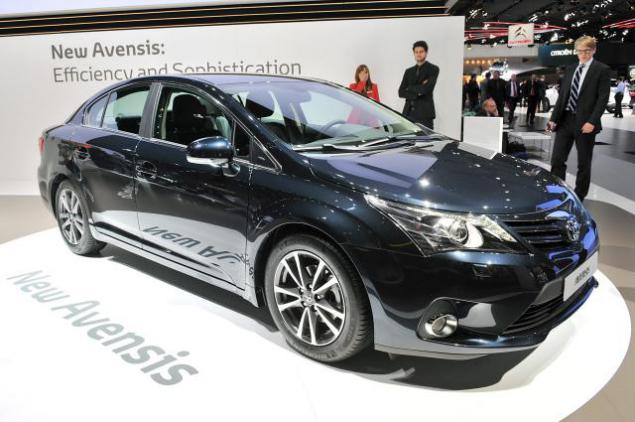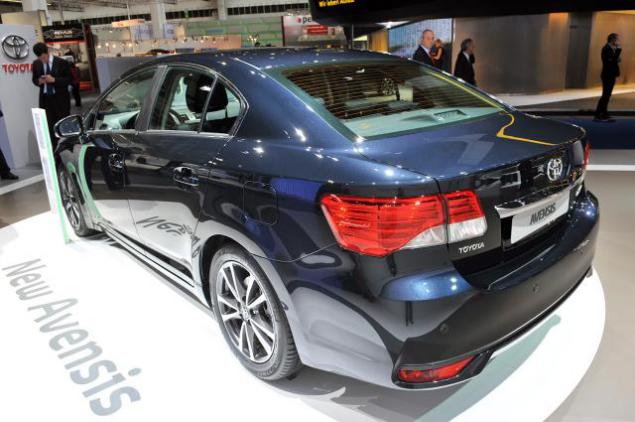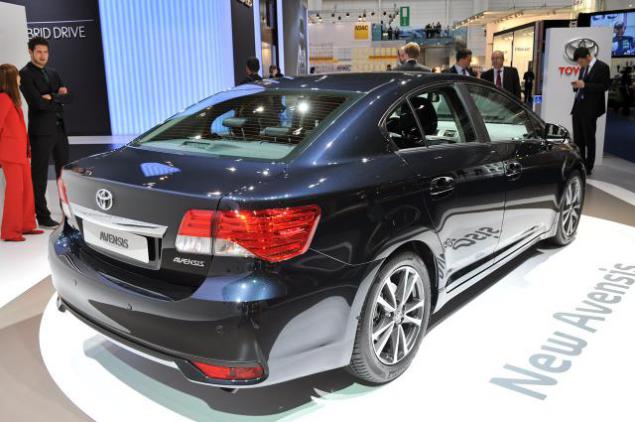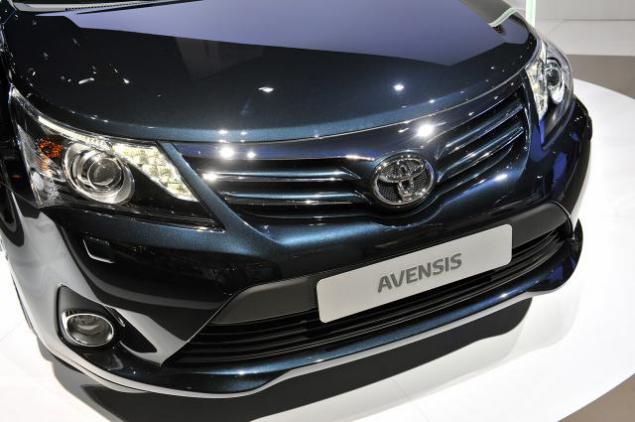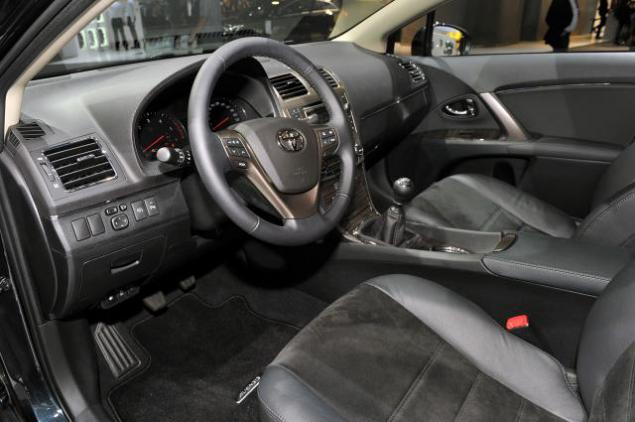 Seat IBL Concept
Seat introduced its new concept IBL, the car was the base for the previous generation Audi A4 and Exeo. According to the boss Seat Alejandro Mesonero-Romanos car created from a unique set of DNA that will prevail in all subsequent line of cars Seat.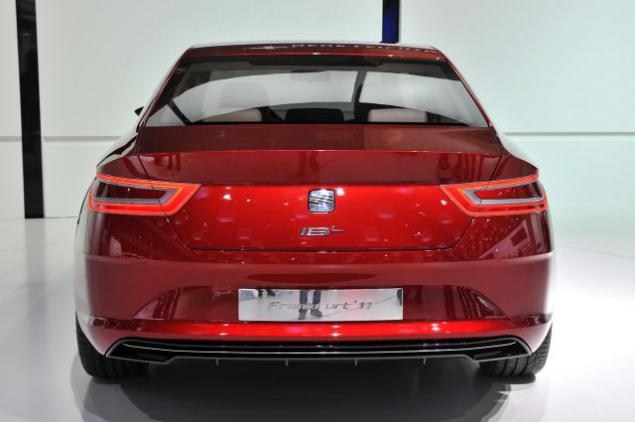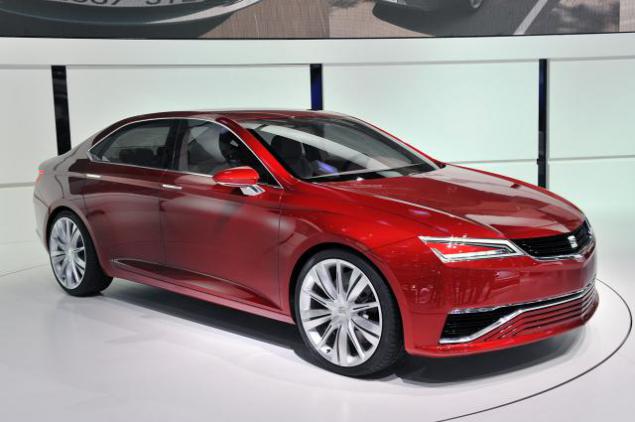 Clean and almost minimalistic design continues in the interior of the features can be identified fully digital display that can be programmed for otobrazhaniya as analog or digital, and configure the various components at the personal request of the driver.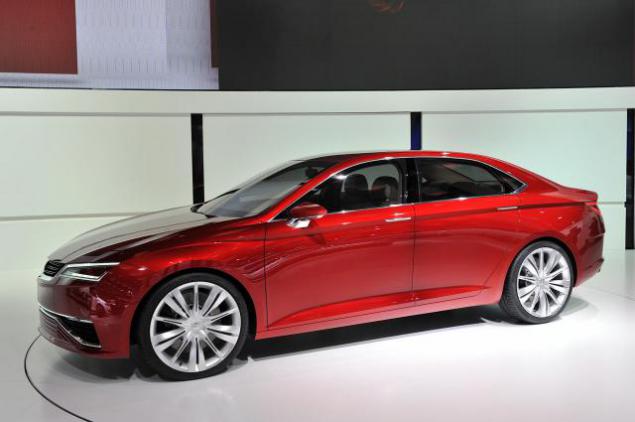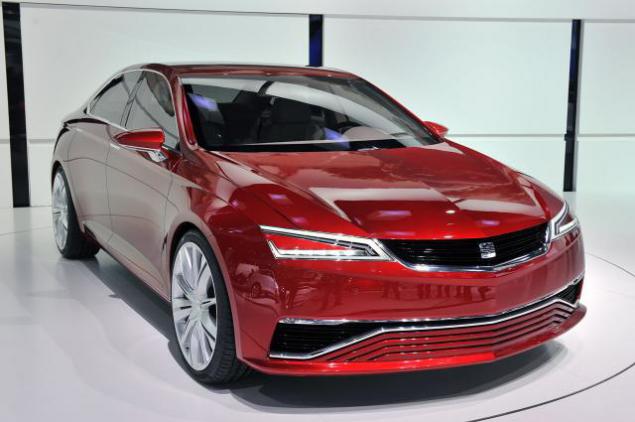 2012 Bentley Continental GTC
The six-liter W12. Five hundred and sixty-seven horsepower. Convertible. Classic style through modern lenses. Bentley Continental GTC 2012 model year.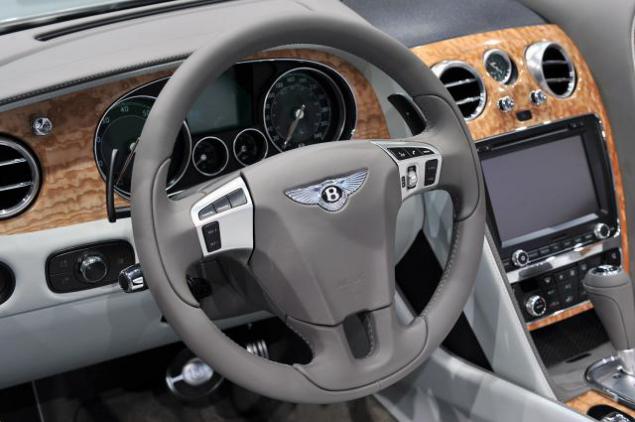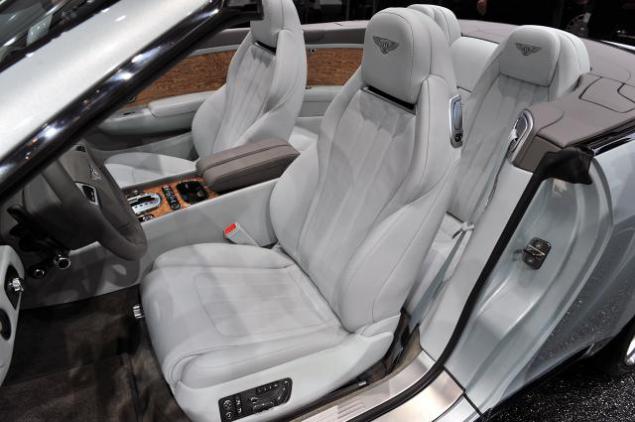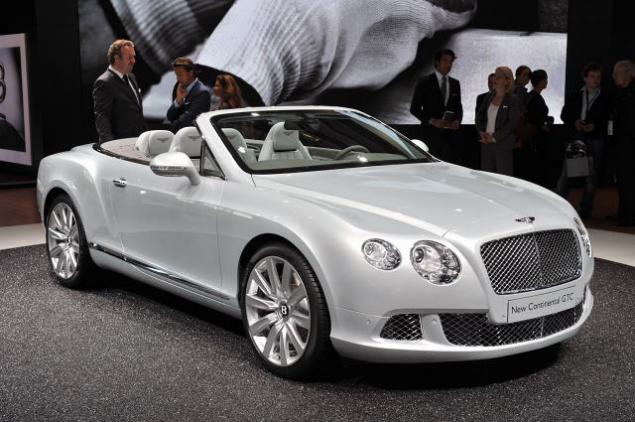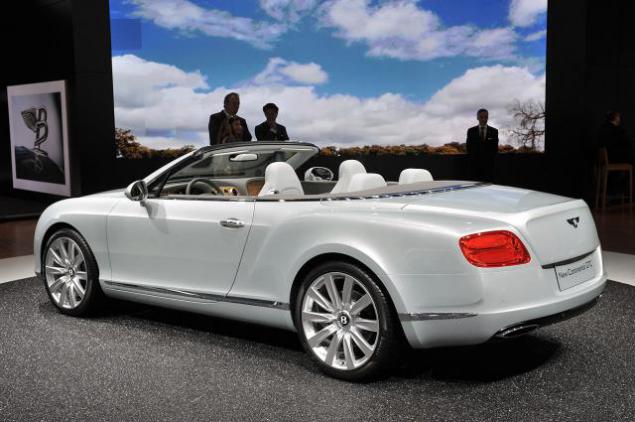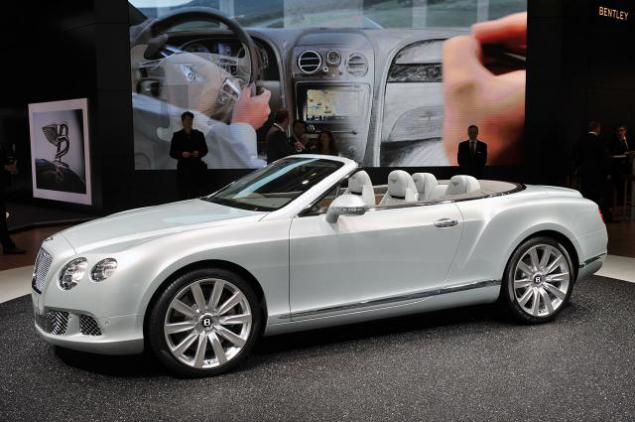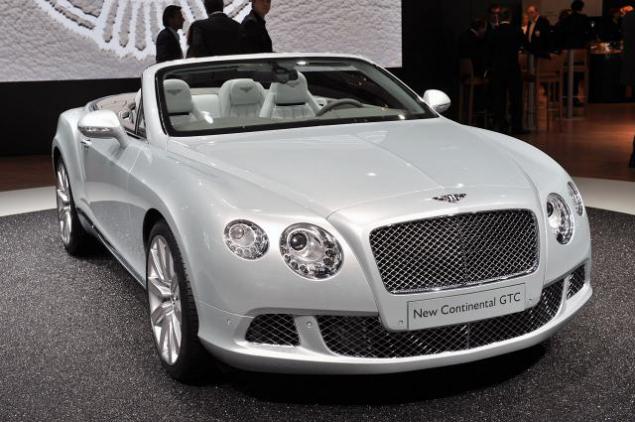 Lotus Evora GTE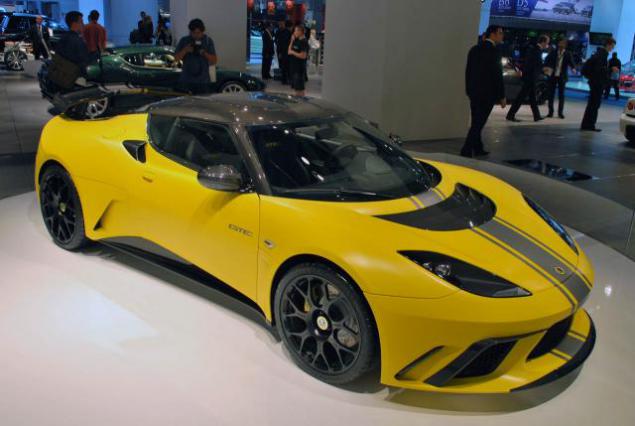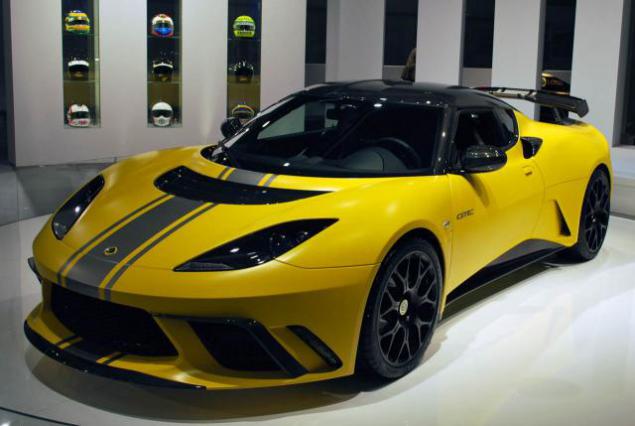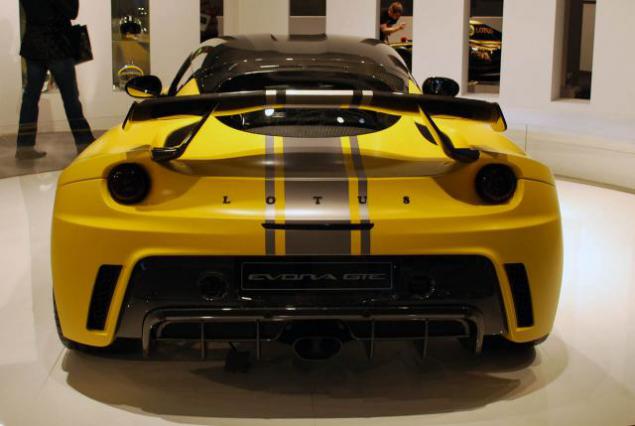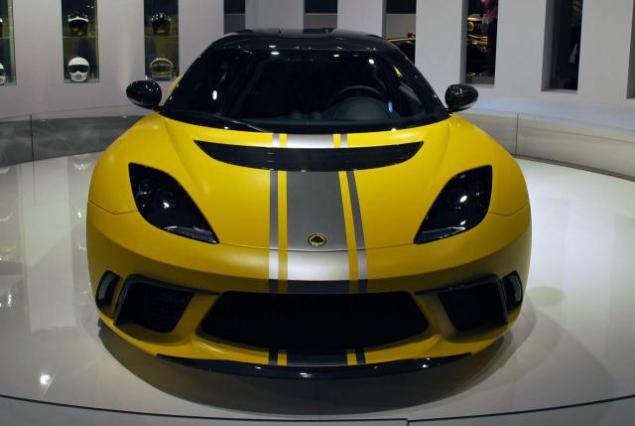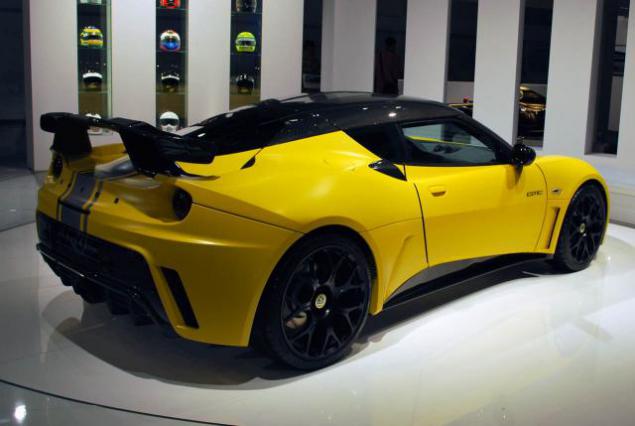 Eterniti Hemera
Eterniti Motors made its debut at the Frankfurt Motor Show with a model Hemera, which soon will compete with like Aston Martin, Bentley and Maserati.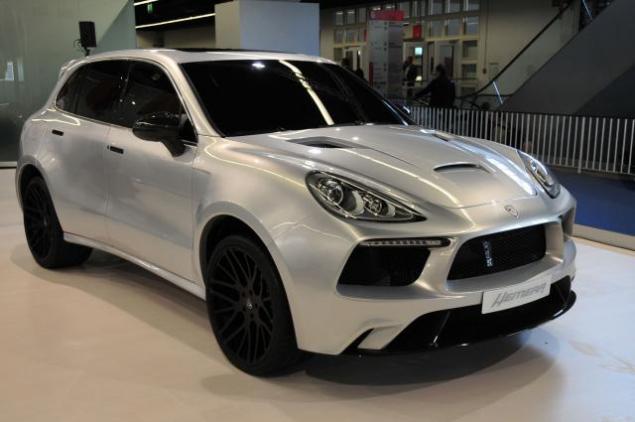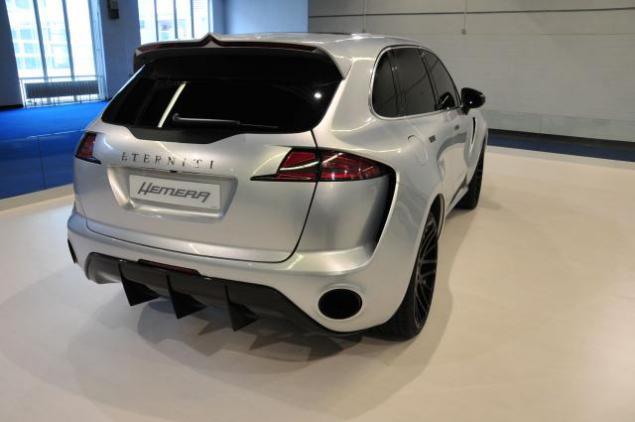 Under the name of Hemera sits Porsche Cayenne, which beat the heart of a new and updated interior. Under the hood lies a 4 8-liter twin-turbo engine V8, which produces 620 horsepower. Inside of the features of two Ipad wireless keyboard, heated and cooled rear seats, heater for drinks.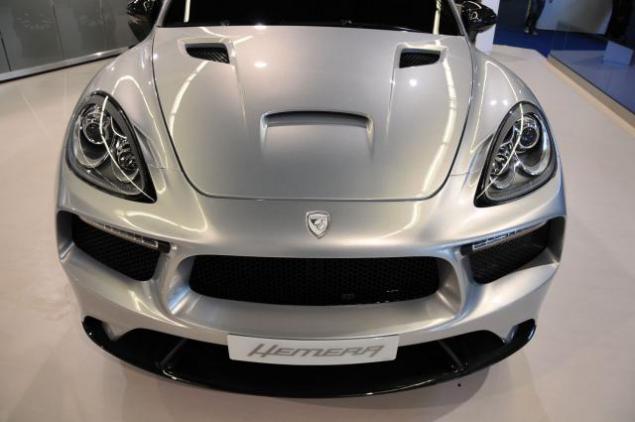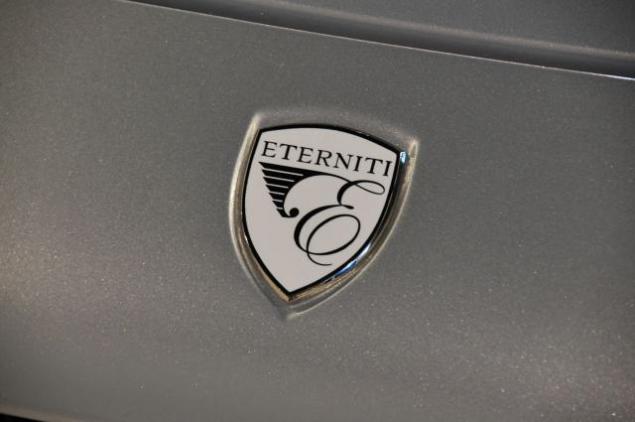 According Eterniti, Hemera production is scheduled to begin in early 2012, and the clients can rely on them to supply the fly. Issue price of nearly $ 240 000. This price includes a three-year warranty.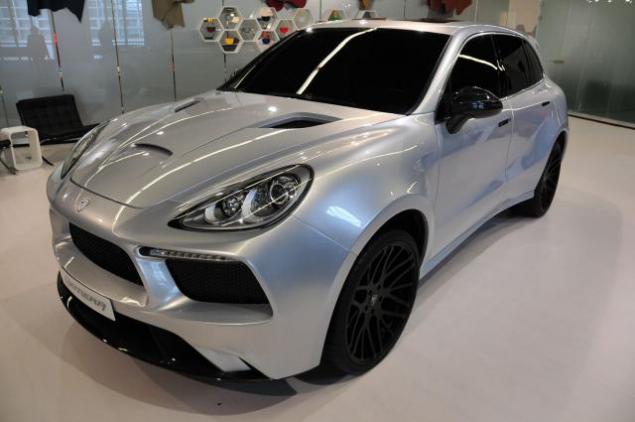 Aston Martin V12 Zagato
Aston Martin makes beautiful cars, and this fact is difficult to argue, as the Milan studio Zagato, any car can make a piece of art. Together they presented the Aston Martin V12 Zagato, which will be released a limited edition of 150 cars. Production is scheduled to start in summer 2012. The car price of about $ 522 000.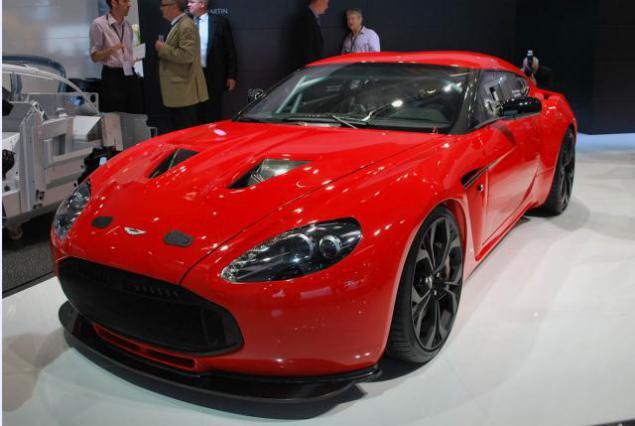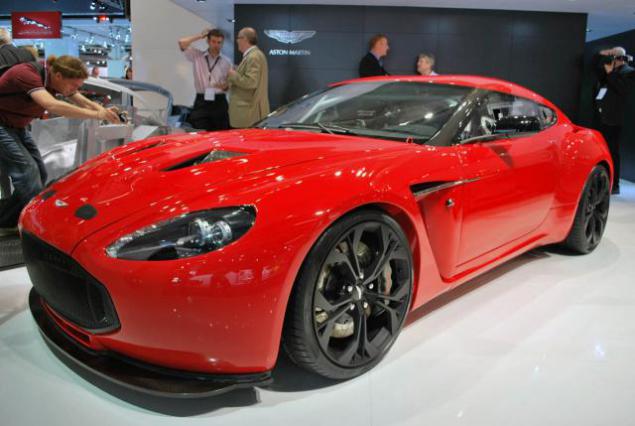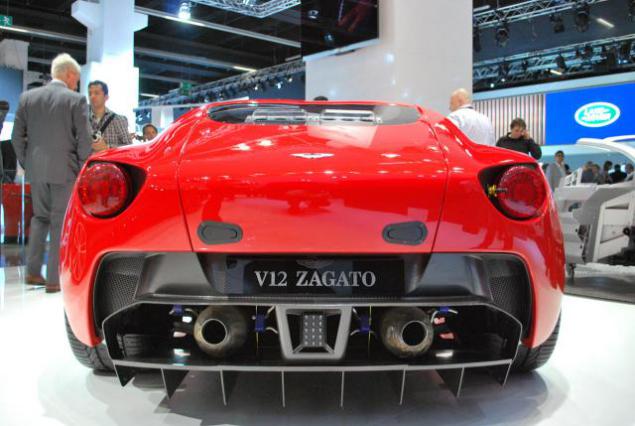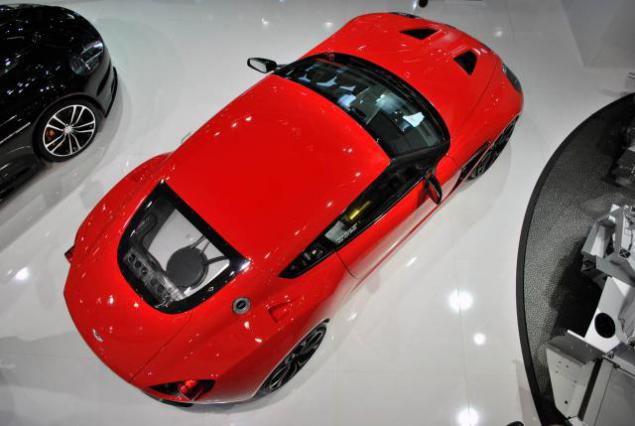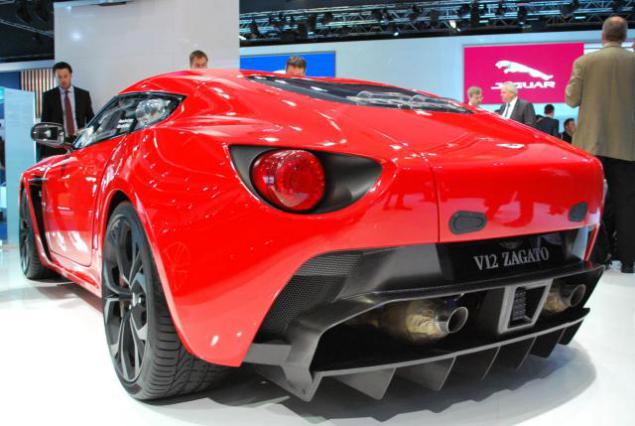 Lotus Exige R-GT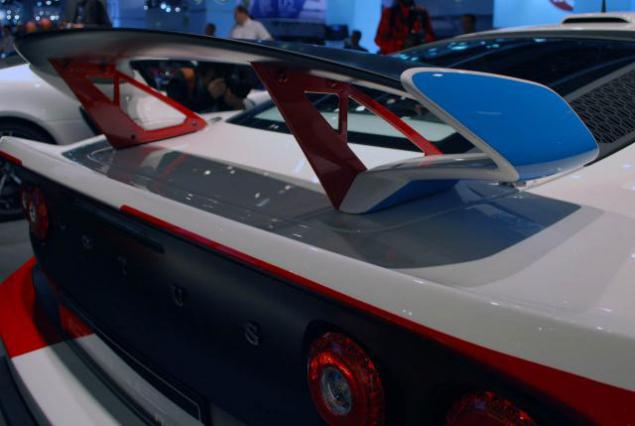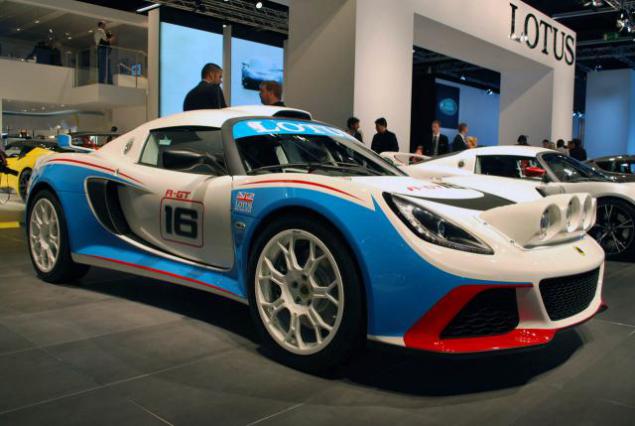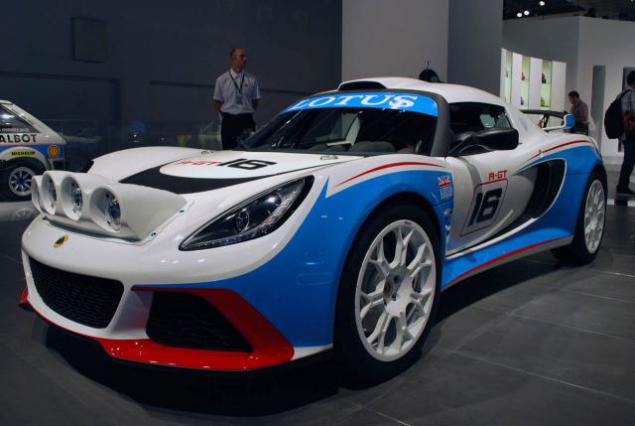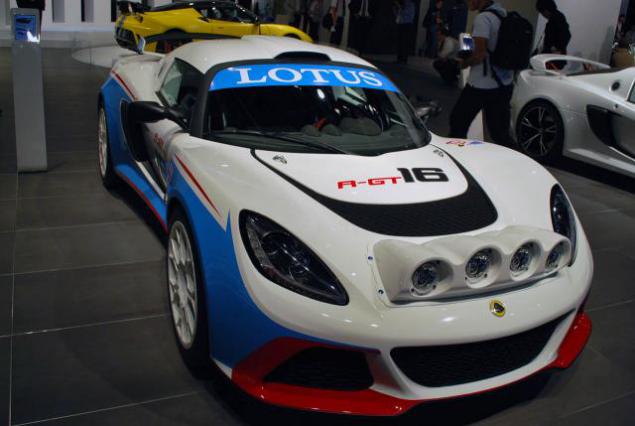 Audi A2 Concept
Leap from the teaser has been successful for the Audi A2, which debuted in Frankfurt. Sketch looked good, but in the real form of the car is even better, especially its elegant lines underscore that arise from the range, and then around to the side.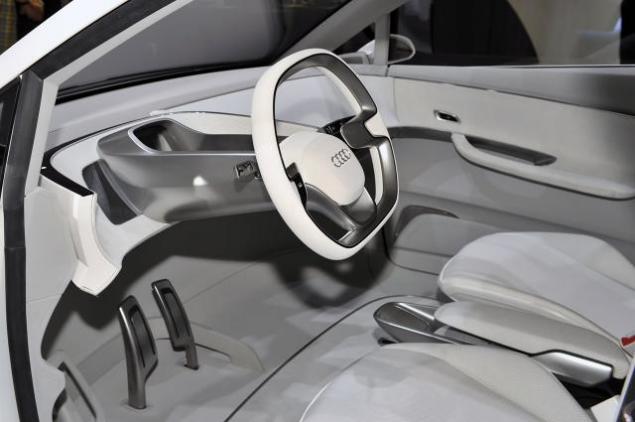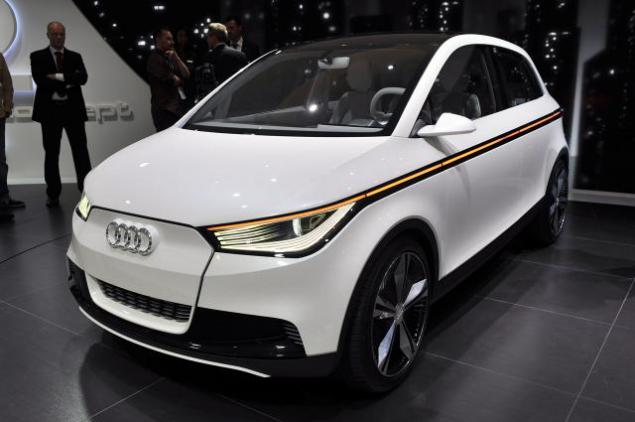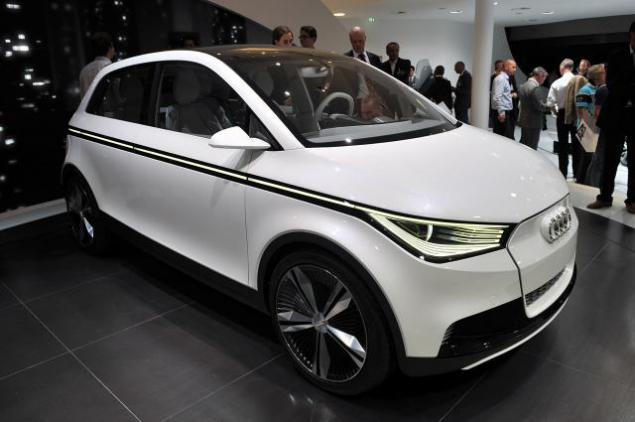 Audi acknowledges that the A2 is nothing more than a "subject of research", which in turn has allowed the designers is to go a little crazy with this all-electric car.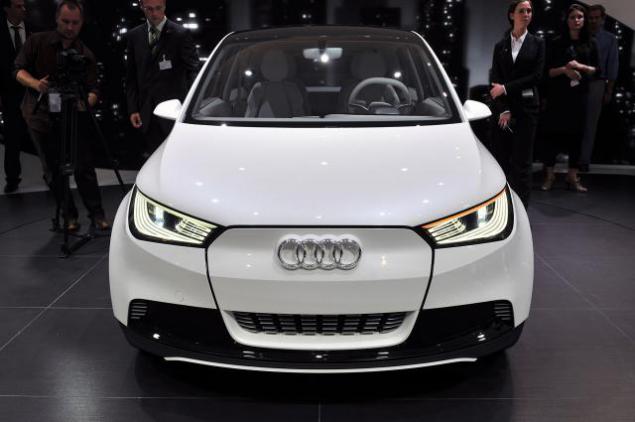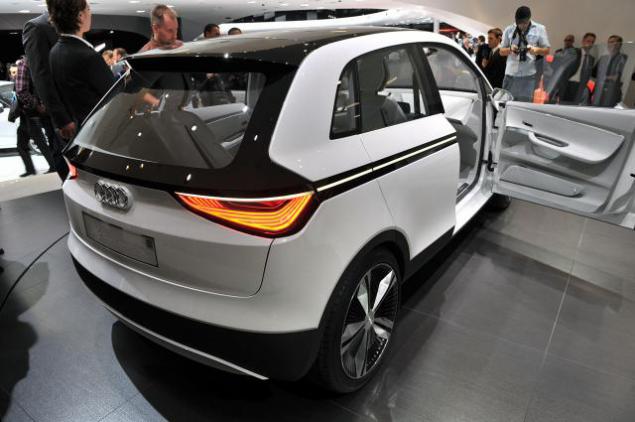 Ducati Diavel AMG Special Edition
During the roundtable, Ducati CEO Gabriele Del Torchio said that every Ducati Diavel AMG Special Edition will have its own number, and the model will release its limited edition, however does not have any. In Europe, the price starts at € 26000. The release is planned for 2012.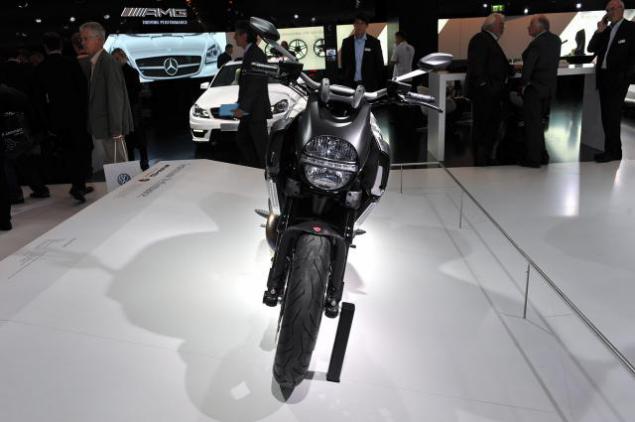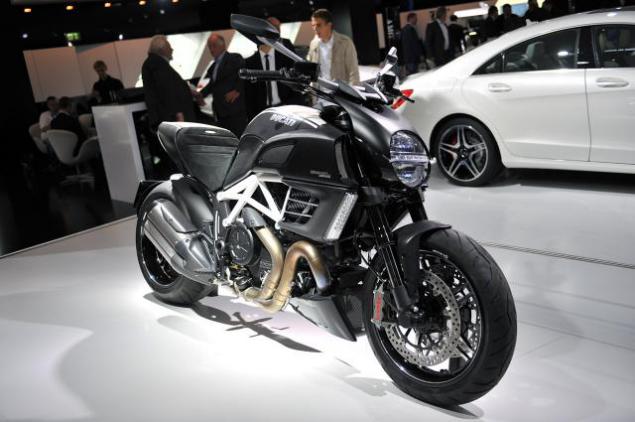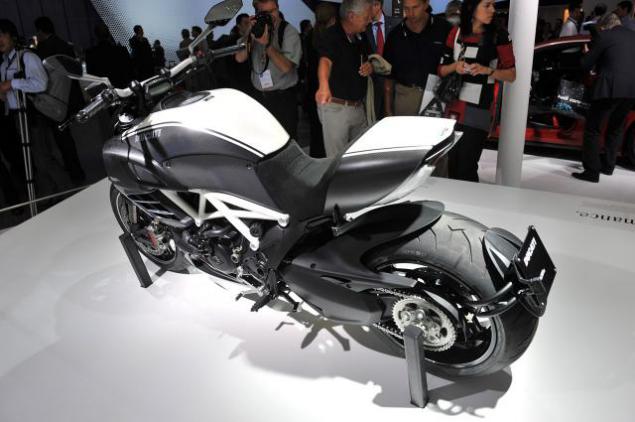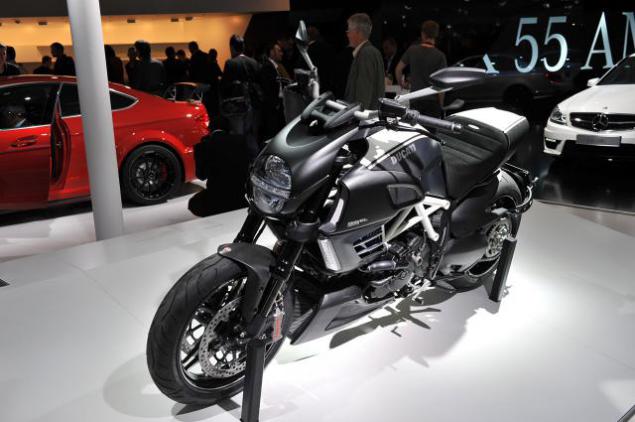 Skoda MissionL concept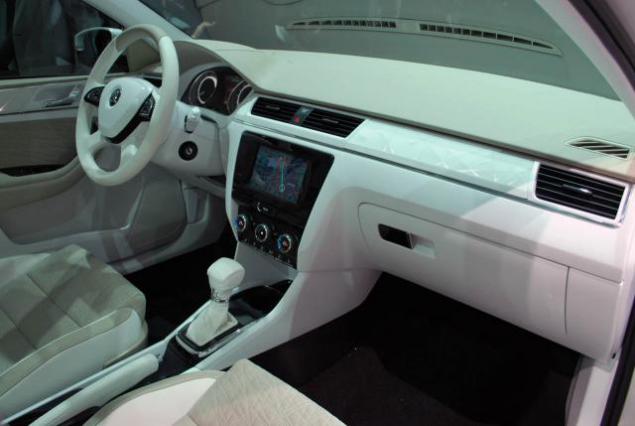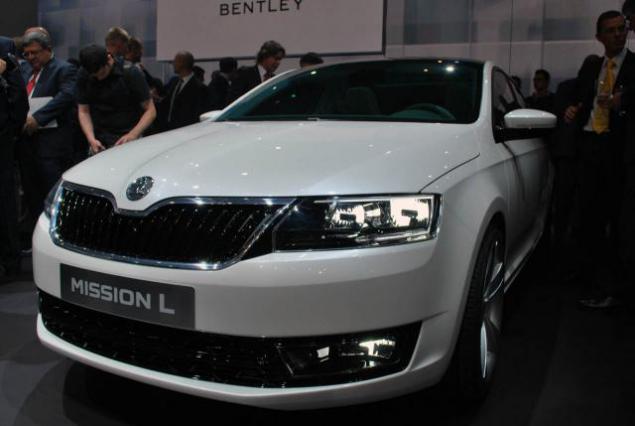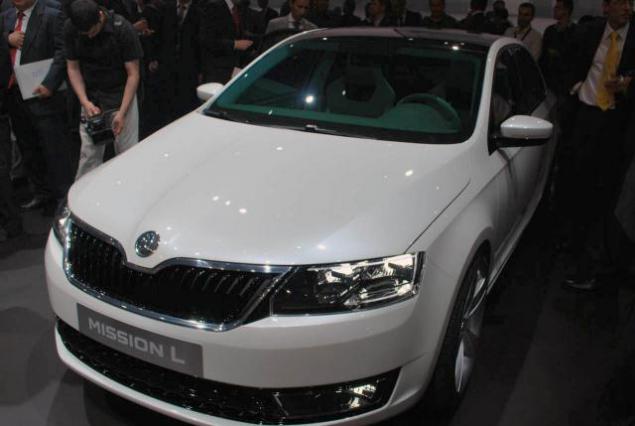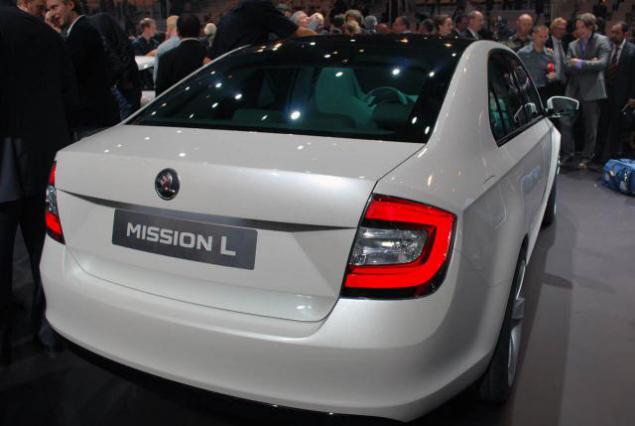 Infiniti FX Sebastian Vettel Version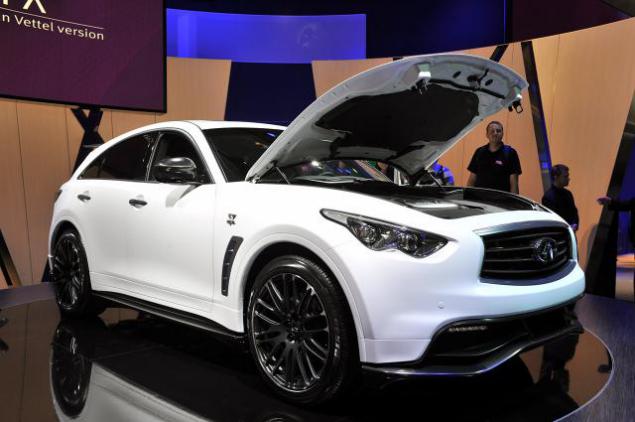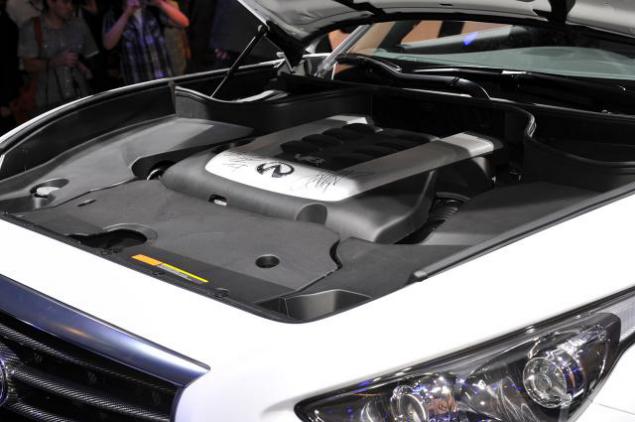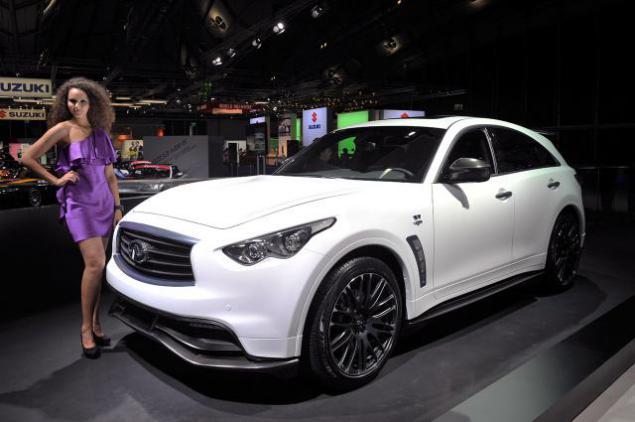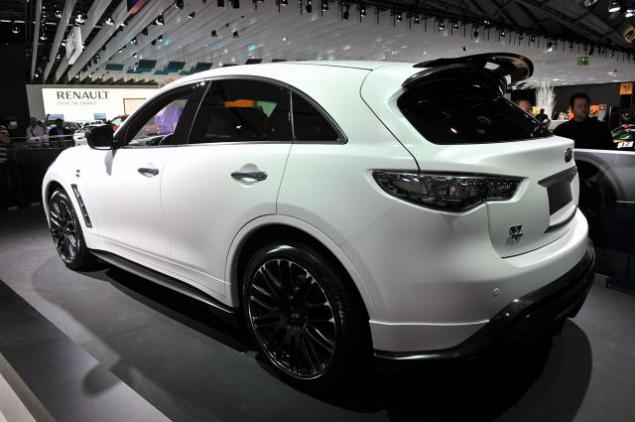 Fisker Surf
The combination of performance, luxury, style, utility and economy, all that can be said about the Fisker Surf, which was submitted to the Frankfurt Motor Show.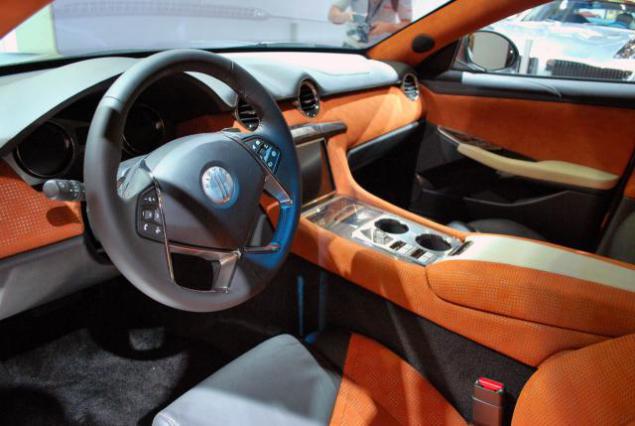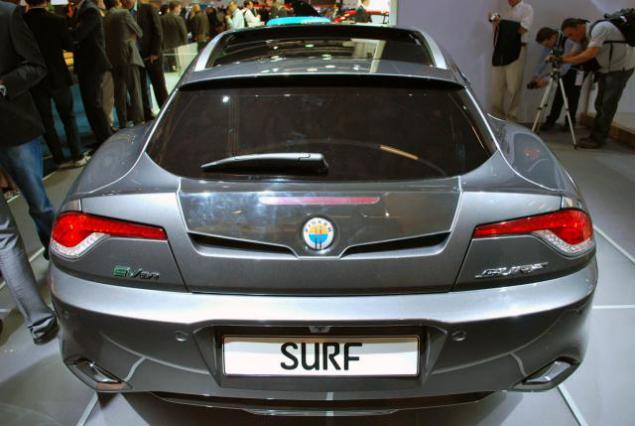 Fisker Surf occupies a cell between a sedan and crossover. A bit like the Ferrari FF, but the four-door.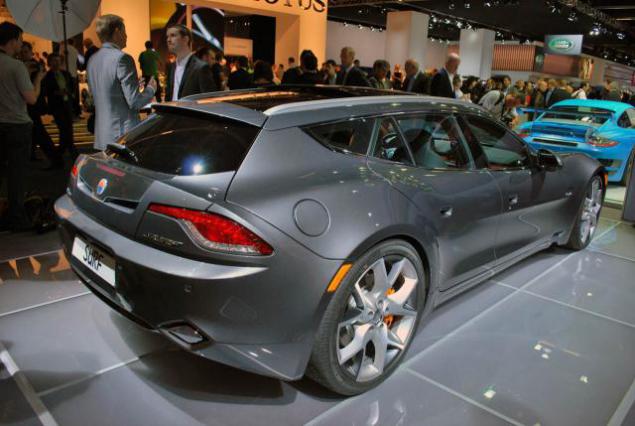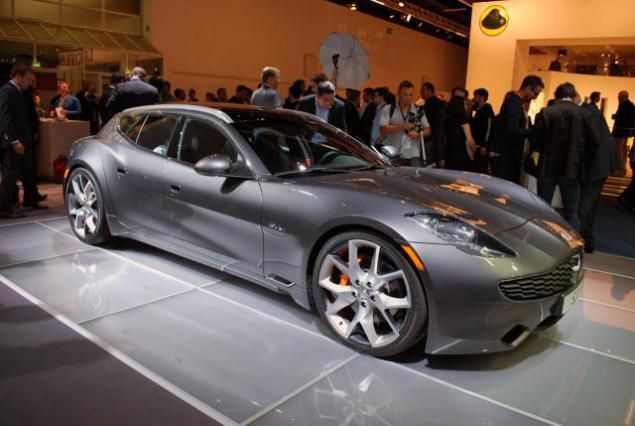 Fisker Serf will be launched in 2013, its price will be slightly higher than $ 100 000.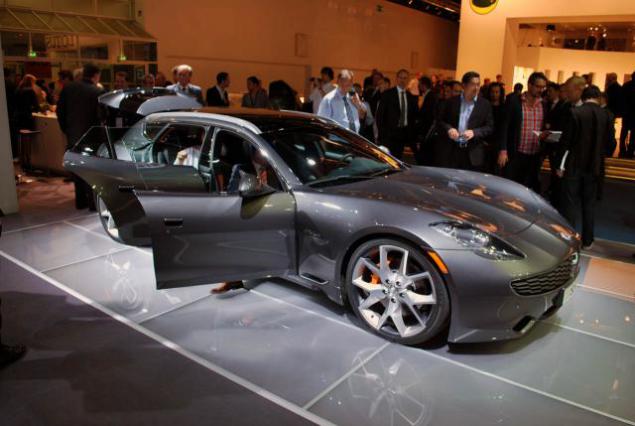 Citroen Tubik
Citroen Tubik appeared before the visitors of the International Motor Show in Frankfurt in all its glory. The front and aft manufacturer concept painted in white, with the rest of the gray part of the body as though enveloped mini-van. Perhaps that is why "Tube" recalls the French electric iron? Whatever the origin of this instrument, it is a certain way connected with the cosmos.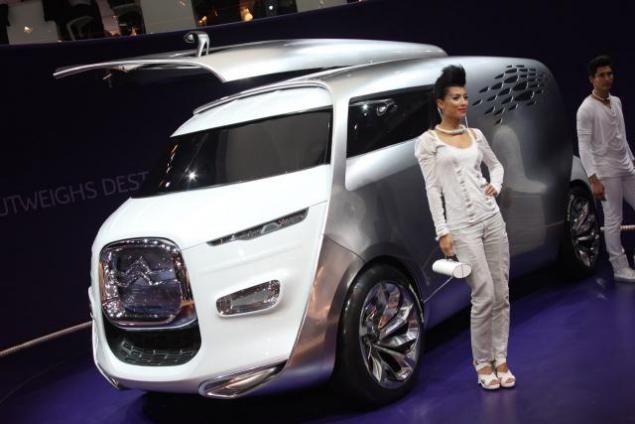 Of course, we still only dream about the appearance of the French minivan in the free market. Even if that happens, the model will lose a huge lift door, and with it will go and a good part of the unique charm of this essentially utilitarian vehicle. But if in the serial "Tube" to keep at least 10% of its original capacity, he certainly gets going around the world sold no less than the original Volkswagen Transporter T1.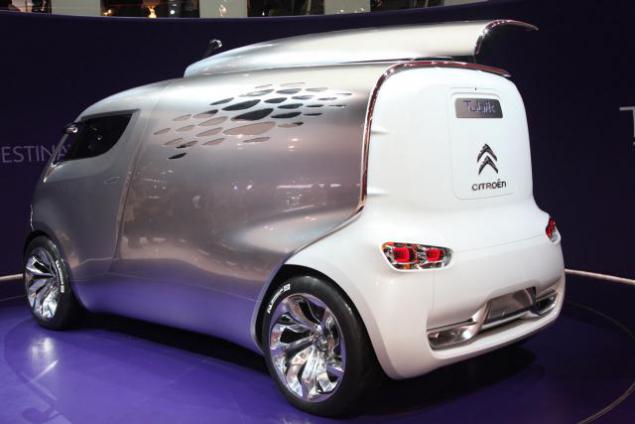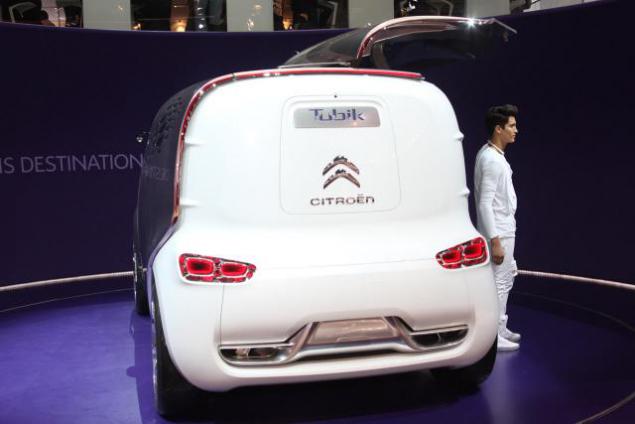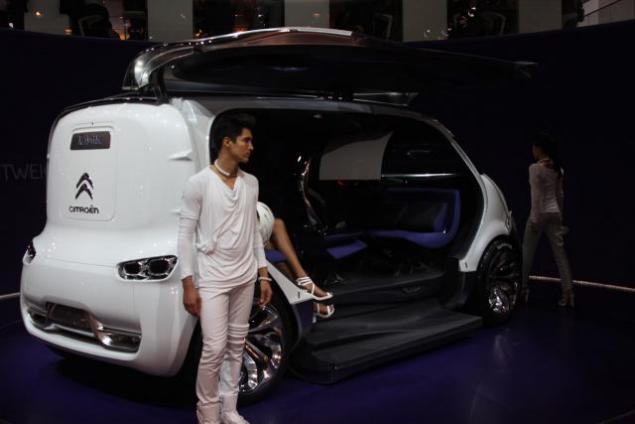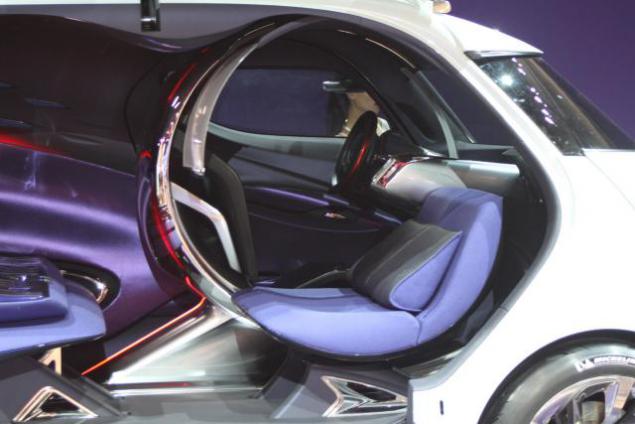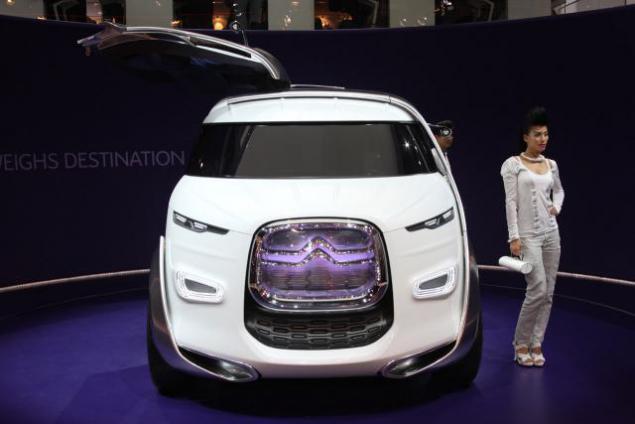 E-mobility concept
A bold but controversial design, revolutionary, but impractical technology - unnamed concept is composed entirely of contradictions.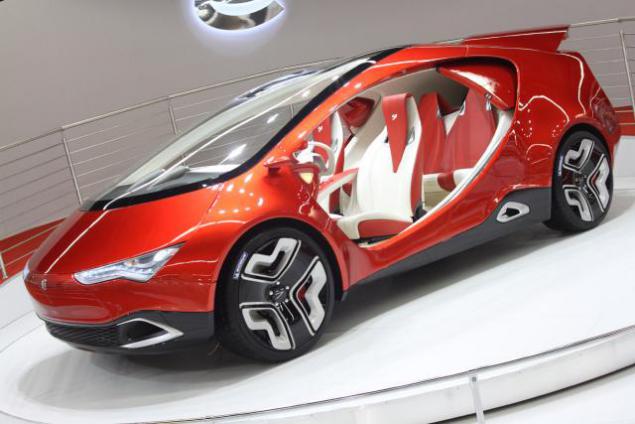 Volume bodies ambitious project e-CAR is really the most streamlined, helped by a wedge-shaped profile and the front end. Bright red car, though an aerodynamic, but has a very amorphous form of the body. But the main thing here - the doors that go beyond the concept.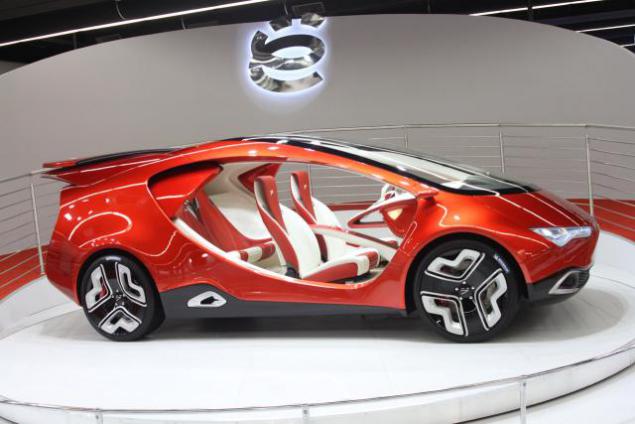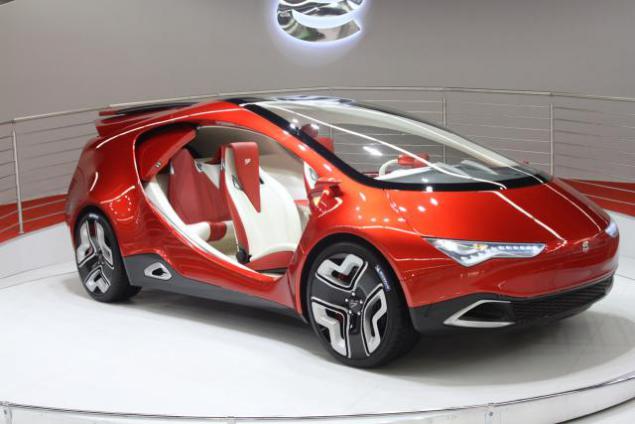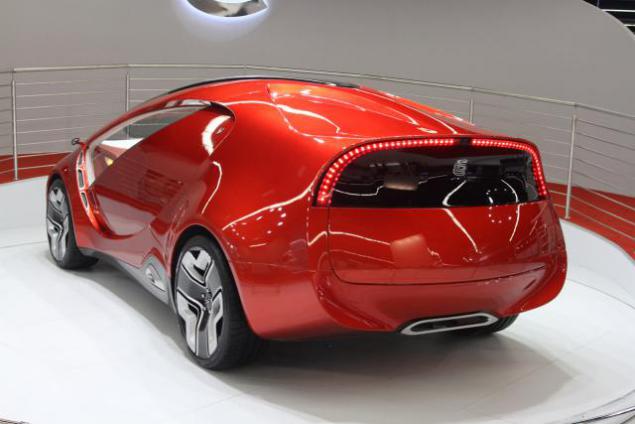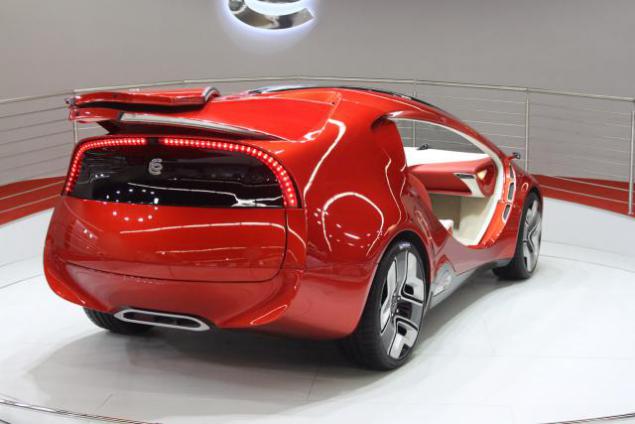 Stitched in red and white leather interior concept YO-AUTO attracts no less than the body and the door. The bold strokes and sharp interior elements can be called elegant. Look at them and just remember: you'll never see them in a production car.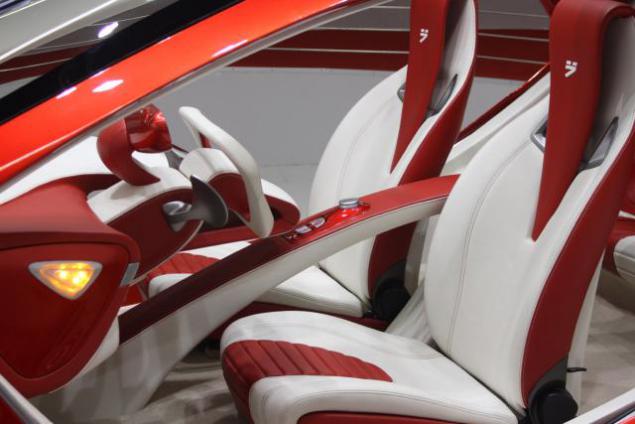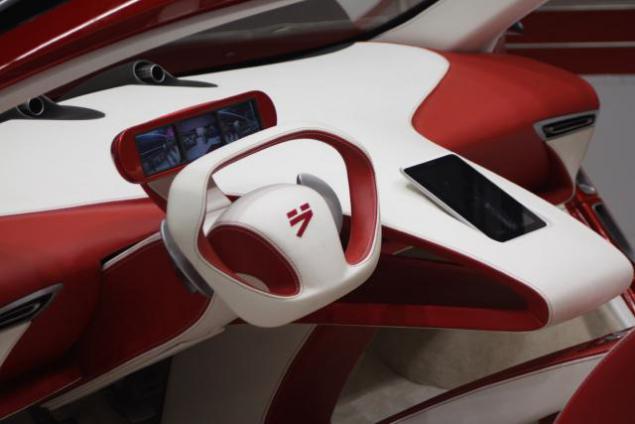 Mercedes-Benz F125! Concept
Mercedes-Benz in this year's worn everywhere with the number 125, it is so much knocked this great company. Was no exception and the model they have brought to Frankfurt, F-125 was officially unveiled on the first day of the motor show.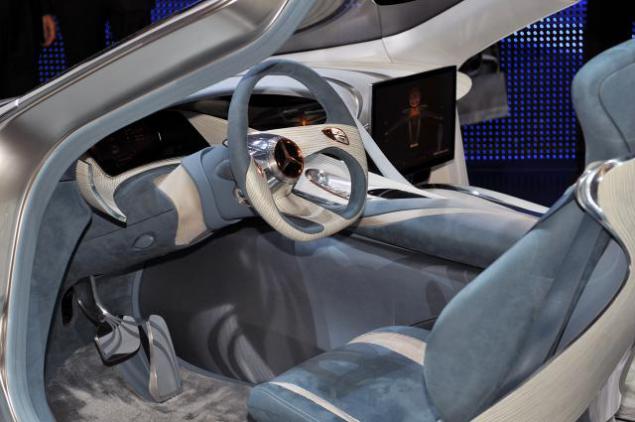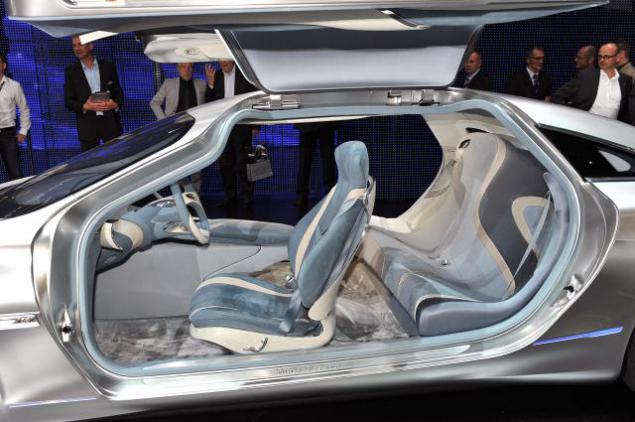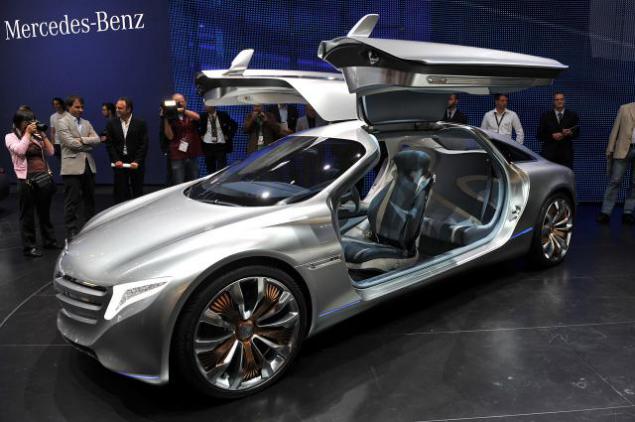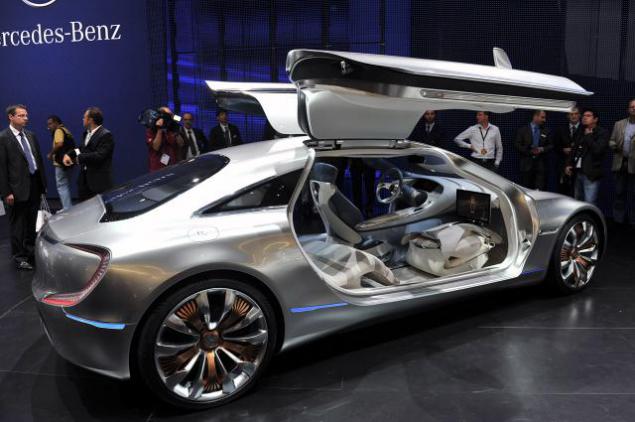 The basic idea was that-be to build a luxury four-seater with zero emissions. As the power supply F-125 uses a lithium-sulfur battery.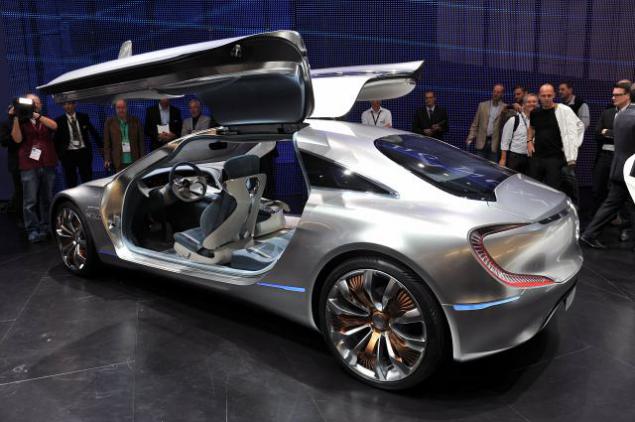 Jaguar C-X16 Concept
Around this time last year, Jaguar introduced the C-X75 at the Paris Motor Show. With four electric motors and two micro gas turbines at the C-X75 had little chance to go into production, even in concept form - not to mention the serial assembly.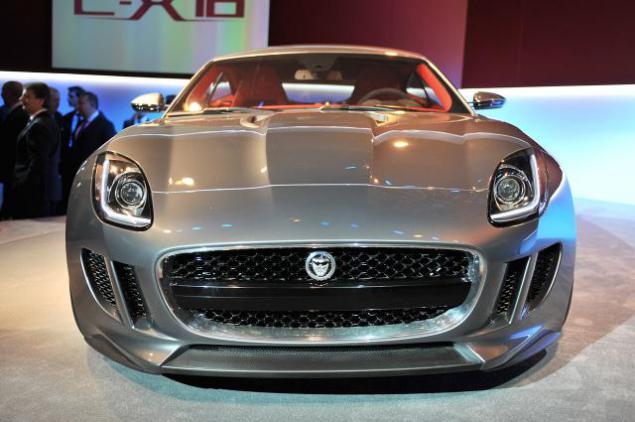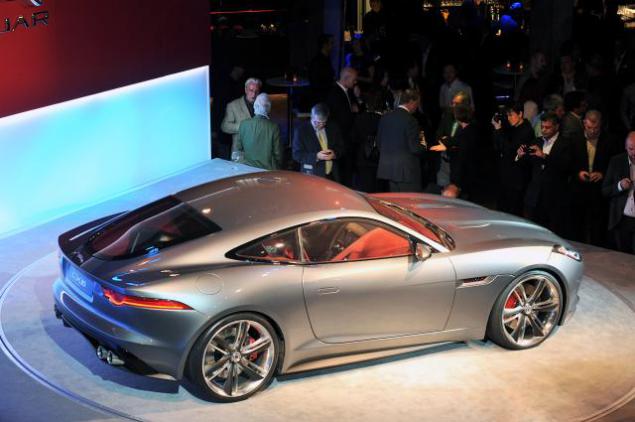 In the same year in Frankfurt's another topic. Unlike the C-X75, C-X16 very close to leaving in production, although it looks a bit like a replacement for the aging XK. But in fact, the version of C-X16 will occupy a niche below the XK will be a direct competitor for the Porsche Cayman.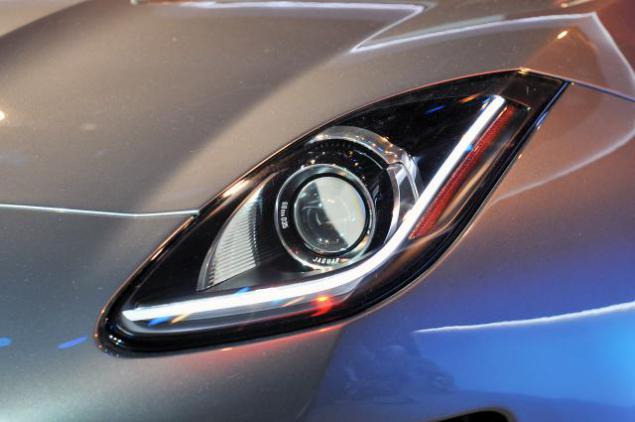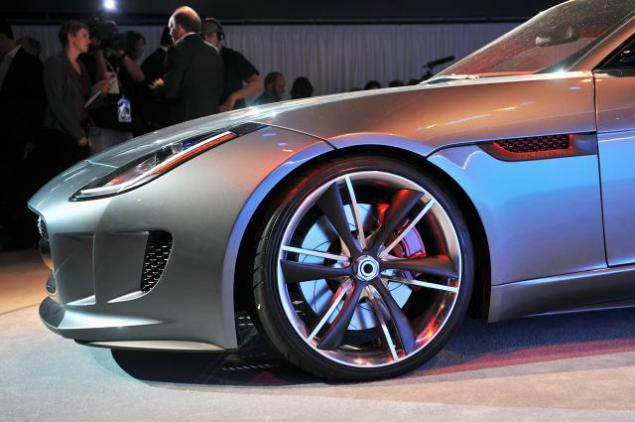 Under the hood is a turbocharged 3, 0-liter V6 reaches 376 horsepower and 450 Nm of torque, the motor assist him 92 horses and 234 Nm, and of completing all the eight-speed transmission. According Jaguar C-X16 Concept can accelerate to 100 km / h in just 4 seconds and 4 to reach a top speed of 300 km / h.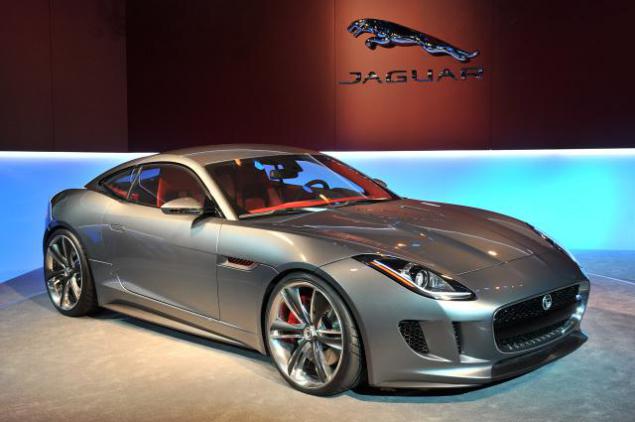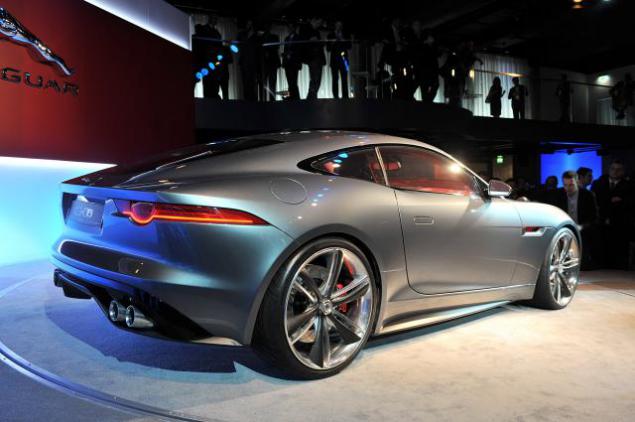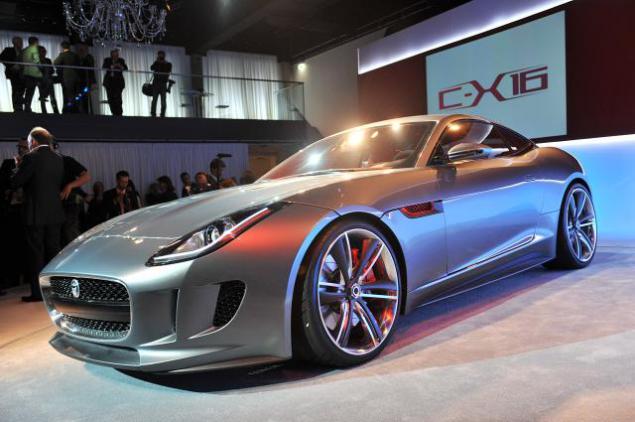 Mazda CX-5
Mazda showed in Frankfurt nice crossover CX-5's, which takes its concept from nalo Minagi, which was first presented at the Geneva Motor Show earlier this year.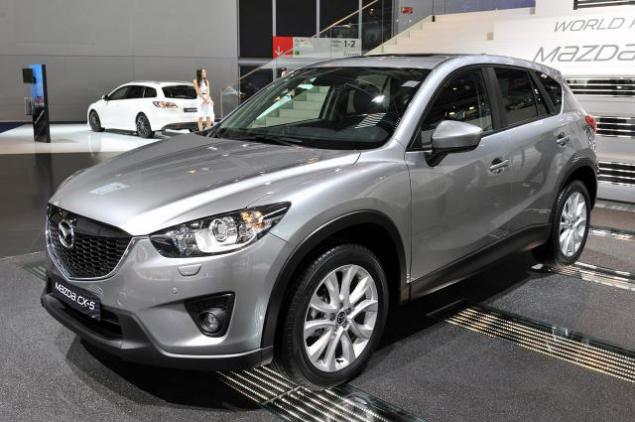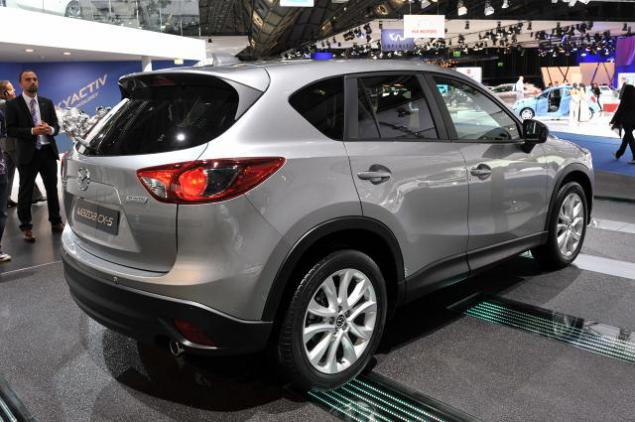 Alpina B6 Bi-Turbo Cabrio
No matter how good the BMW 6-series, Alpina will make it even better, B6 Biturbo Convertible powered by the model 650i, which now produces 507 horsepower and 830 Nm of torque, compared with 400 horses and 724 Nm in the standard car.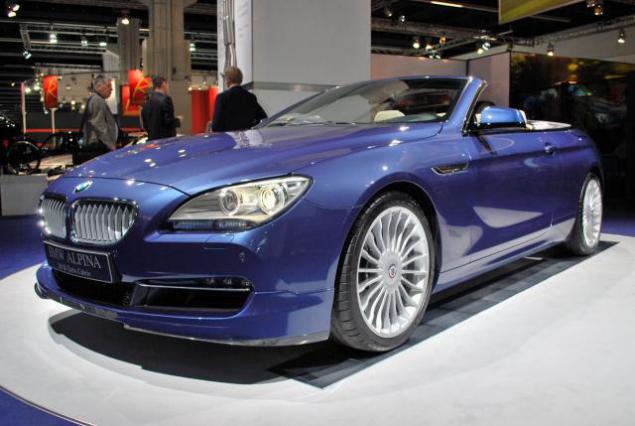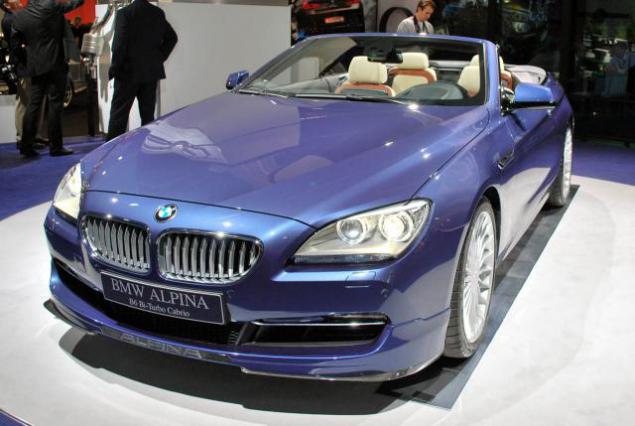 Moreover, Alpina improved suspension geometry, and added a more aggressive front panel. Car sign painted in blue paint Alpina, and certainly not without the signature tuner 20-spoke wheels.