I love posts about saving dogs and cats. Always surprises people that are not passed by the heaps of rubbish, and found her dog in and out. I do not think I can do that.
Will be 25 photos.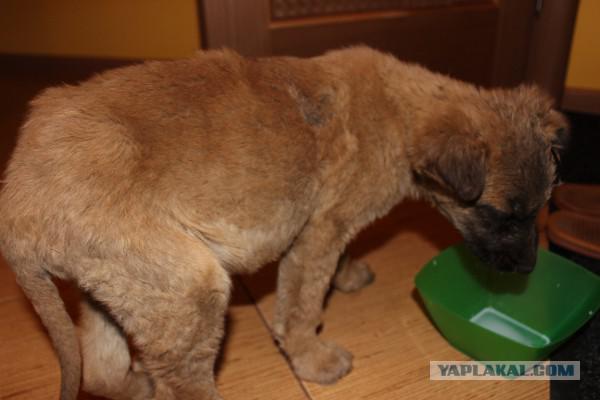 These things small miracle I met near his uni. The dog licked the asphalt ... I think there used to be someone dropped something tasty. It seems not very pretty at first glance dogs. On closer inspection, it turned out much worse: how skinny anoreksichka wool tortured and dumped.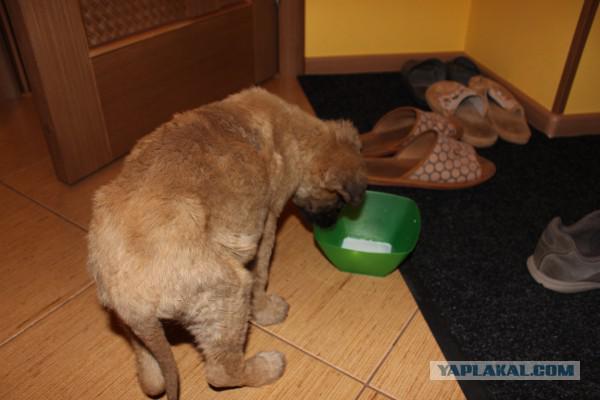 On the strange side-spot or whether the dirt is sore from the blood clotted. The dog was listless and indifferent looked at me teary-eyed.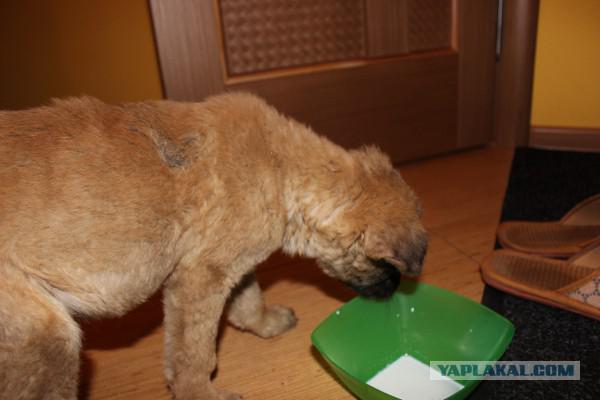 On his head, too incomprehensible matted fur.
Without hesitation, she took him in his arms on the way bought a harness and leash and brought him home. First of all drunk milk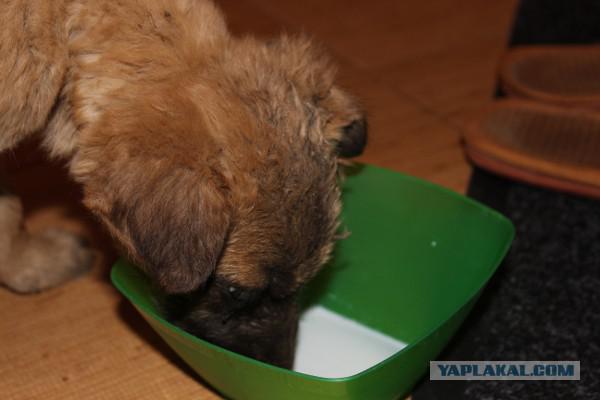 Swim. Dog - kobelek okazalsya- all this time was exhausted and tired. In the bath just lay not resisted, he showed no resentment. There was even more like kukla- as expected, and lies.
Then I wrapped him in a towel and leave to rest, sleep 3 hours without moving at all.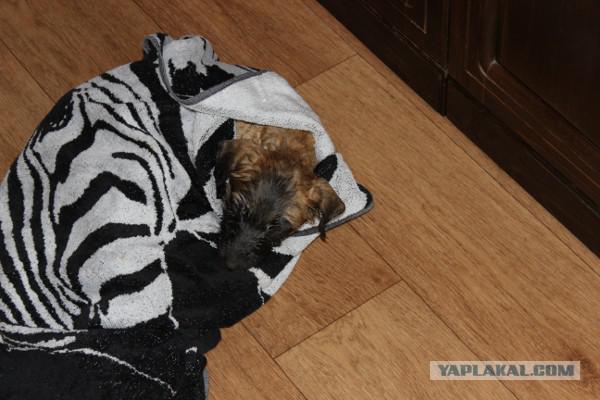 Dogs woke up dry again ate and slept again. Husband for a surprise after work ... but agreed that the dog temporarily, until the man taught him well, or do not fatten up an acceptable tolstoty =)
p.s. No, it's not my hairy legs is her husband)))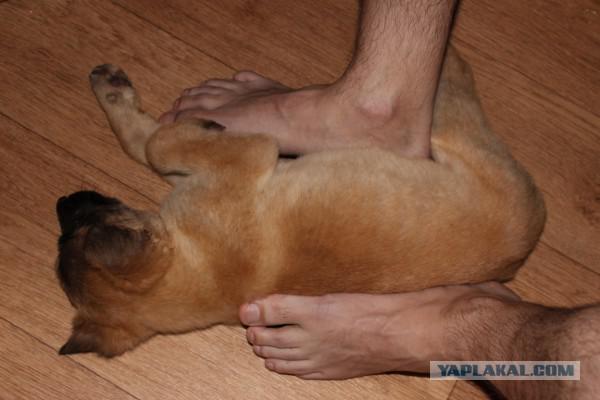 After bathing started shooting mites. You know, I had not thought that they could find a dozen. Well, yes, as it were-no one is immune, but on this I found them a red 17! 17 !!! Only near the ears was 5 pieces, and there is also the neck and under the arms and on the belly!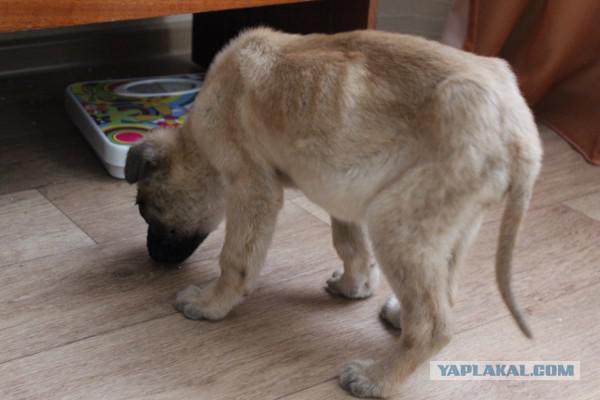 By the way, since I was a girl I remove ticks nail polish (well for the future dog lover). Smear tick, waiting for 2 minutes, and that's a mite raises legs and ready to go hungry. Color lacquer does not matter)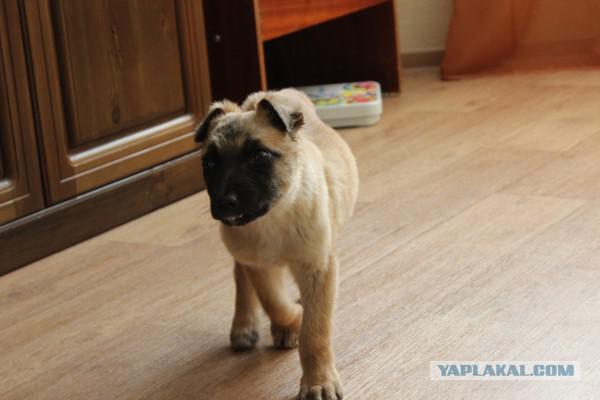 Dog named Ragnar. As the Viking series of "Vikings" about the Vikings =). By the way, it turned out that nothing chetverolapy not sick - no fleas (although he was bathed in shampoos against fleas, just in case). Most importantly, there is no denying! And I know you have had a similar experience in the acquisition, afraid that I will repeat it again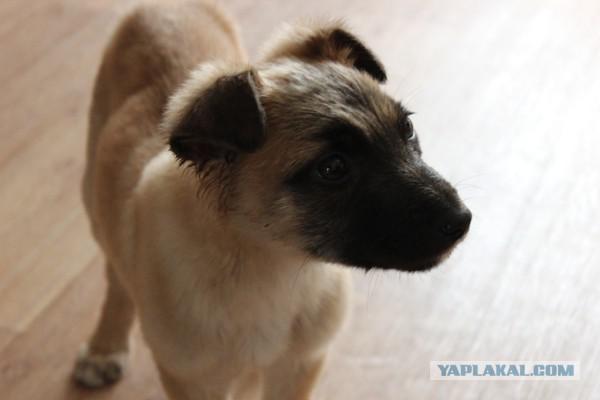 And he began to come to life! The most amazing thing that eats everything! In fact all the food that put in a bowl! To me it was amazing, because Previous my dog ​​ate only meat and sausages, disdaining porridge, noodles, carrots, potatoes. But do not Ragnar! Seasoned uitsey he ate porridge and soup and potatoes and carrots, and even pears and oranges!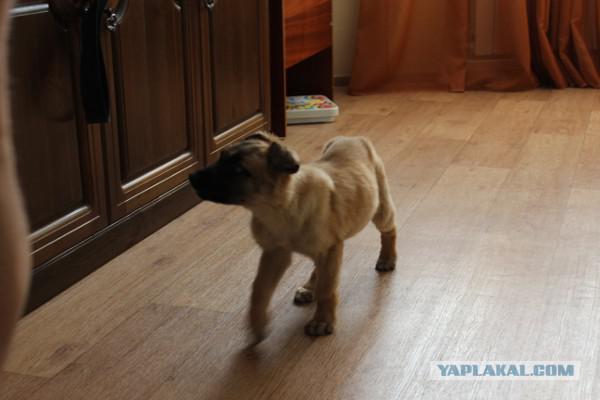 Ragnar umnel by leaps and bounds. Almost I learned that you should write on the street and the house on the cloth. I learned that gnaw wires from Papa headphones and chasing parrots bad for assholes.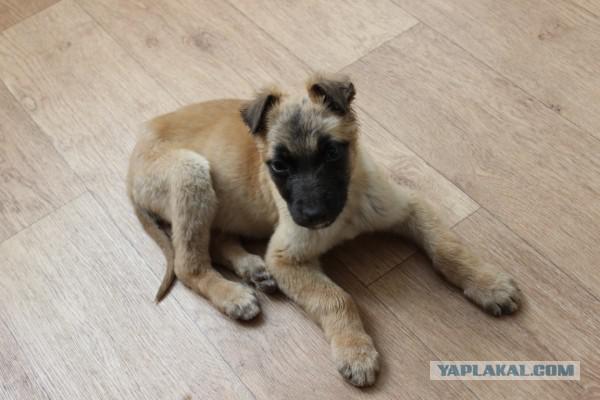 By the way, we eat cottage cheese with sour cream and milk!)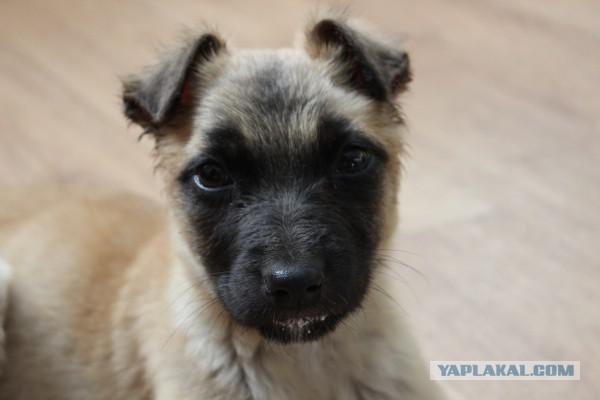 Apparently, a child Ragnar froze myself tips of the ears. We discovered not immediately. And when found, processed and wrapped in a plaster = just in case, suddenly scratching will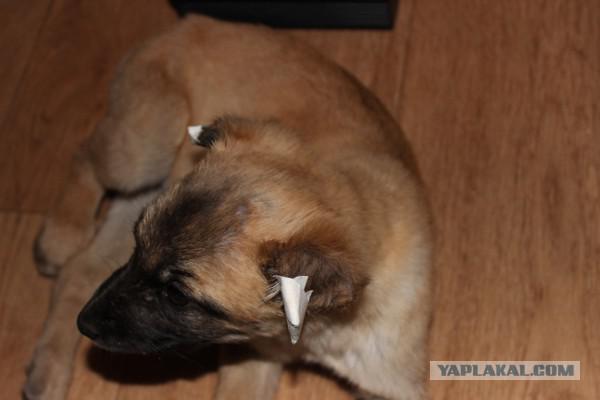 Not scratch, does not show that it gives him trouble, and I thought how would he stir poltorashek plastic funnel neck - I'll Bakhmetyev almost)
Posted in [mergetime] 1400157219 [/ mergetime]
I learned the command "to me!". I started to respond to the nickname. And ye shall know the command "No!" Through popobol
On the street he started walking on the invitation "went for a walk." The harness also puts himself almost a pity no buttons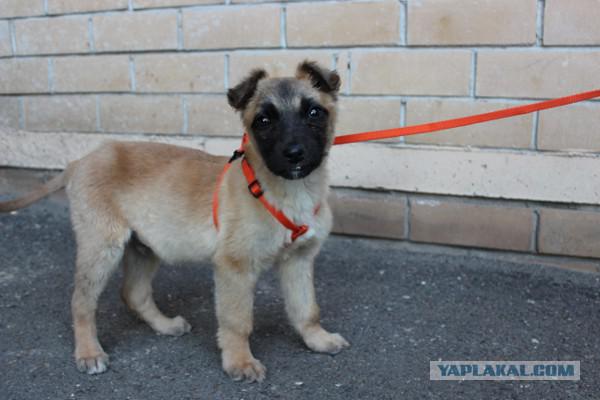 Here we proudly climb the stairs! In the second day of their stay with us he could not. Actually I went bad, and then jumps like strekozel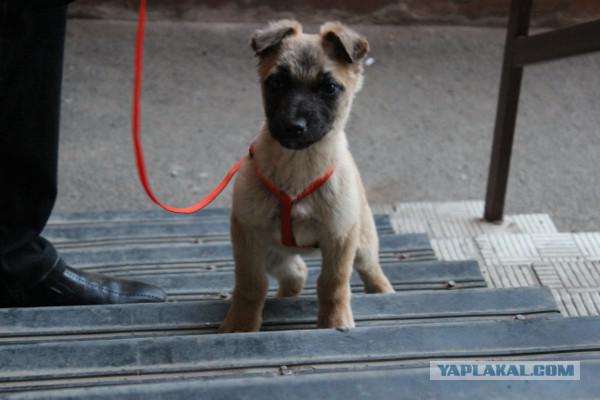 Ragnar 3 months at the withers 30 cm it. I think it Ma and Dad, and possibly dedunya or Baboon were shepherds, it was too similar to muzzle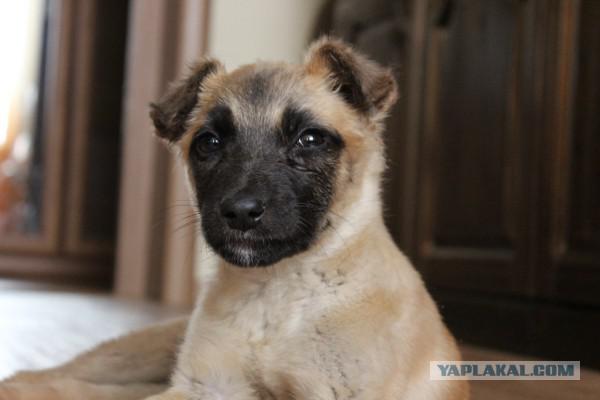 Of all the things we love our home-corn is only a toy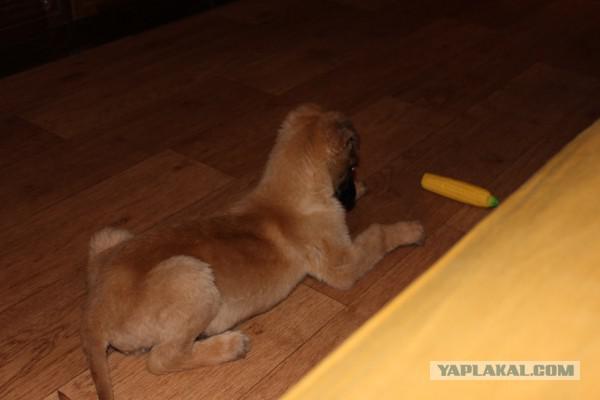 With a toy we play with her cheshemsya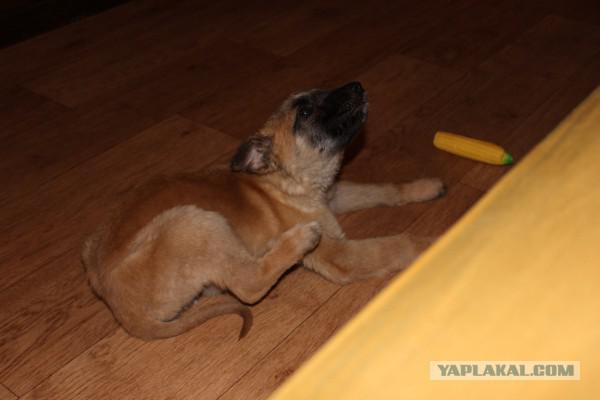 and slyly looking, when we are called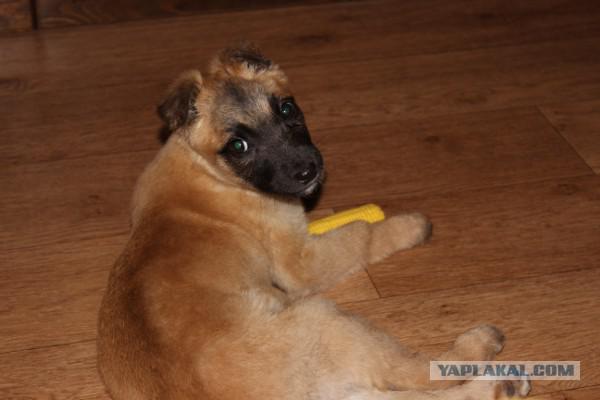 So did 2 weeks of closed-freak simpotnaya dog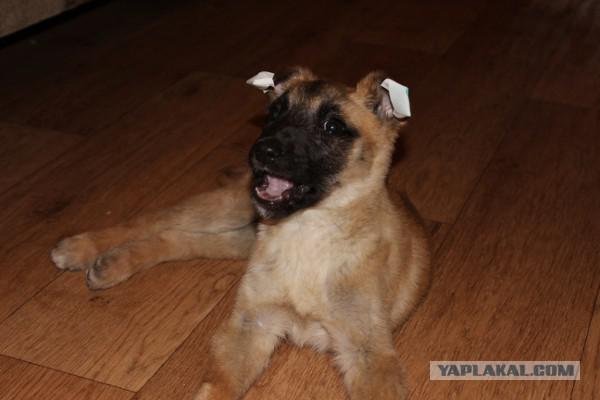 I would even say a teddy dog ​​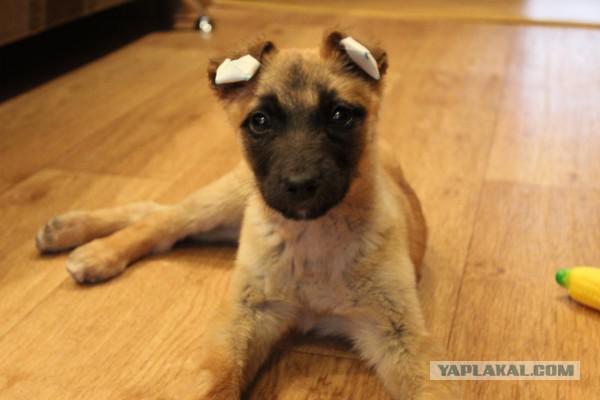 Is addressed to all who wish to buy dogs or thinking to buy dogs, buy dogs or decisive - no need to buy the dogs for 100 thousand million, have a dog that will love you for free and will be thankful for any help and attention.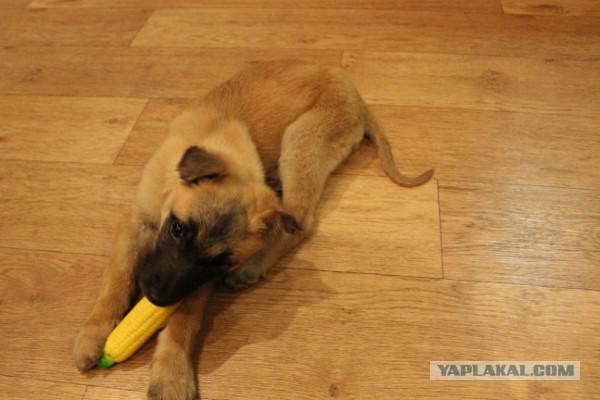 Maybe there is a wish to take Ragnar home? Dog nice, kind and playful. Showing interest to children (not gourmet!), The world around them. And very nice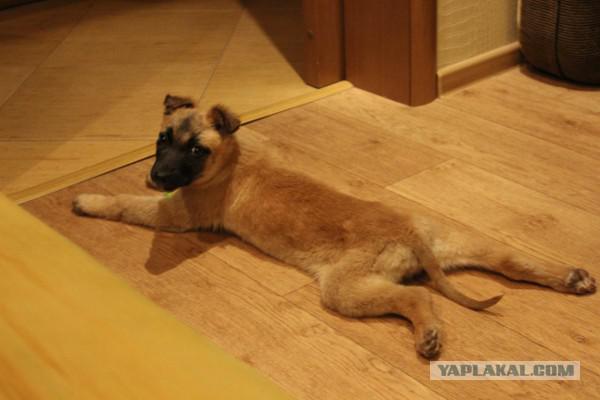 Yes, Ragnar from Orenburg, Dzerzhinsky district. If you have questions about the dog, write to the PM.
All I finished
p.s. of "dowry" Ragnar has shampoo unit, a small Polotenchik, harness and leash and toy kukuruzina